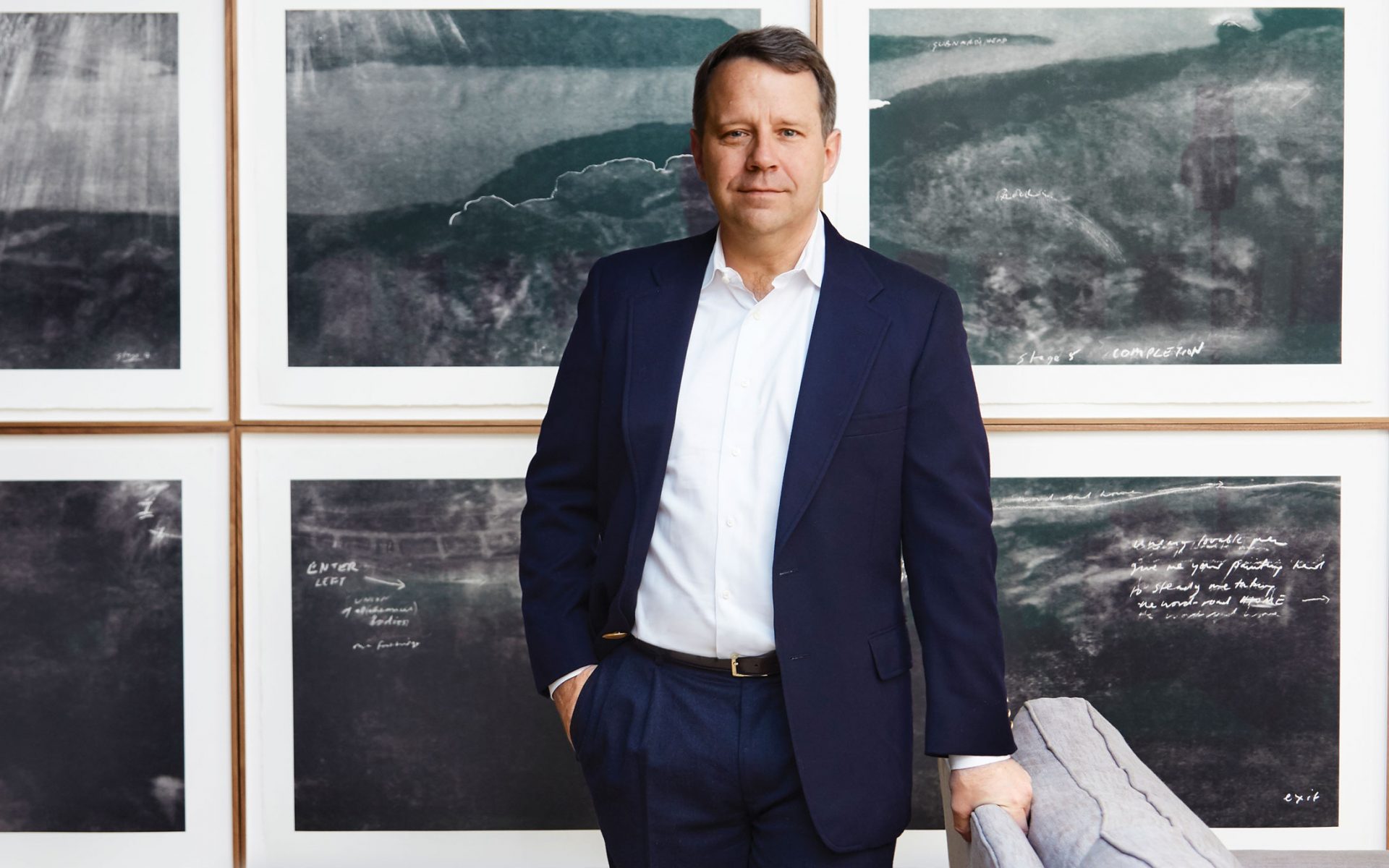 Artspace Founder Christopher Vroom Launches New Art Market App
The serial entrepreneur discusses his latest venture, which offers sales analytics and valuations to collectors
Christopher Vroom was working in equity research in 1997, when the National Endowment for the Arts was forced to cut its artist grant program. The situation didn't sit well with him: "I wanted to figure out a way my business experience could be helpful in creating a more systematic support structure for artists" and encourage philanthropy "to be more efficient," he explains. Two years later, Vroom ended up founding Artadia, a grant-making organization offering unrestricted cash awards. Totaling more than $7 million in the last two decades, Artadia's grants have assisted well-known artists such as Nick Cave, Amie Siegel, and Hank Willis Thomas, among many others.
With time, the entrepreneur's engagement with the arts has shifted, though his focus remains on efficiency. In 2011, Vroom cofounded Artspace, one of the first major online marketplaces for collectors and institutions, and in the past year, he has launched Art+Culture Projects, a platform for publishing limited-edition prints and multiples, as well as a novel app called Collector IQ.
Not unlike CellarTracker for wine buffs, Collector IQ seeks to demystify the art market. While offering straightforward sales analytics and art valuations based on auction-house, art-fair, and private-sale results, the app also connects collectors with advisers, dealers, institutions, and—most interestingly—lending agents. These discreet intermediaries can place collectors' works on temporary loan to museums and other organizations in exchange for cash or a tax write-off. "Many collectors don't realize that the things they have on their walls have liquid value," Vroom says, noting that the art-lending industry is growing by 15 percent per year. "There's a massive store of owned wealth sitting hidden on balance sheets all over the world," he adds.
A collector himself, Vroom has made the most of his own purchases. Beginning as a young research analyst tracking Sotheby's stock, "I bought my first pieces at auction, Francis Bacon lithographs, because that's what I could afford," he recalls. Since then, he's handled his fair share of art, acquiring works on paper by many German Expressionists, paintings by Marlene Dumas, photographs by Cindy Sherman, and sculptures by Adrián Villa Rojas and Bunny Rogers. But for all his success, Vroom has tried to remain grounded: "I still have those Bacons," he says. artandculture.com; collectoriq.com
SaveSave
SaveSave
SaveSave
SaveSave
Next Post