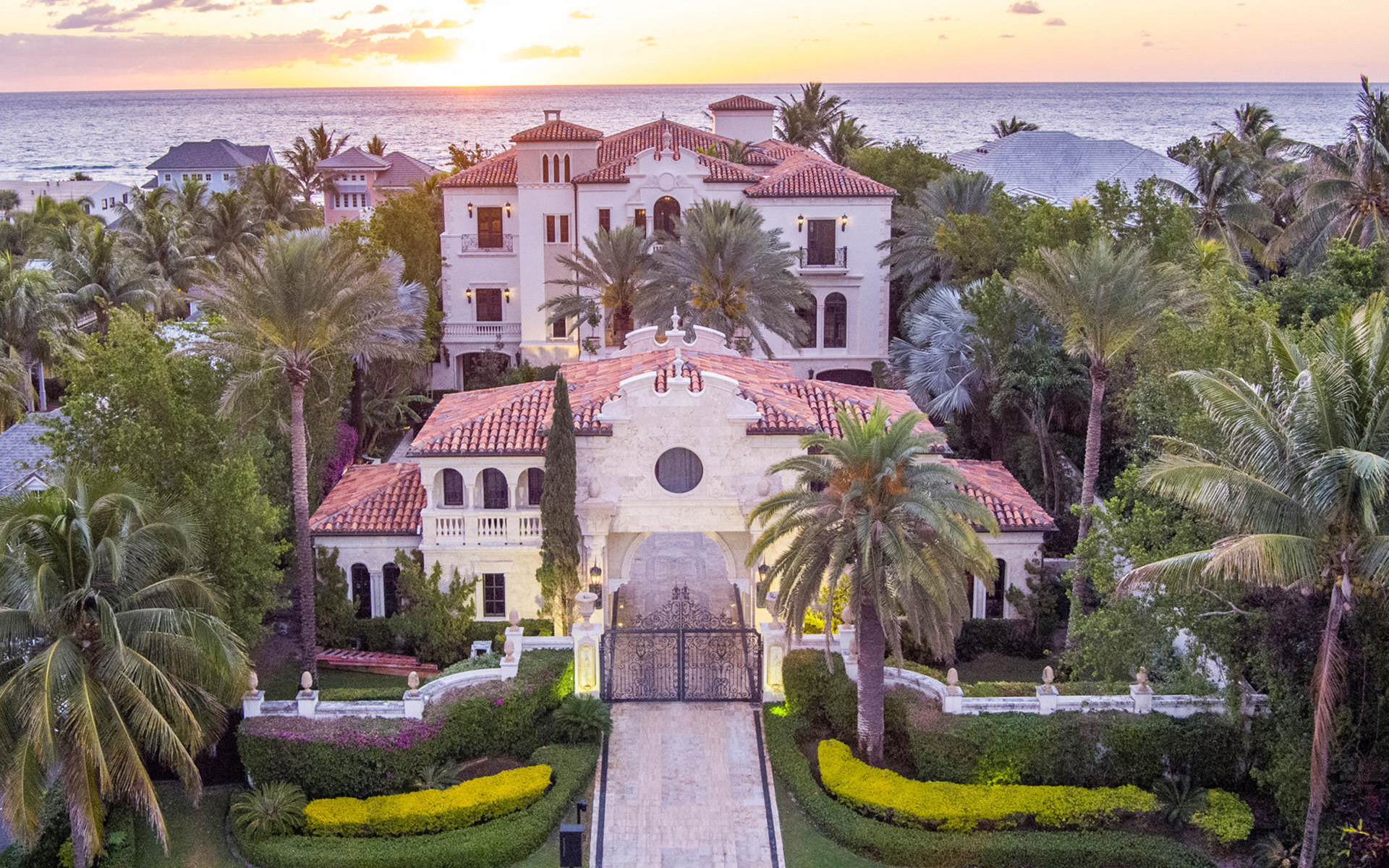 The Seven Most Expensive Homes on the Market in South Florida
The Palm Beach area, in particular, has seen its already pricey real-estate market skyrocket during the pandemic
Sunny South Florida has seen its already deep-pocketed real-estate market reach new heights over the past year. In fact, two of the country's ten most expensive sales in 2020 were on the lush peninsula. The frenzy has heated up so much that in February, a $140 million spec house on Palm Beach's North County Road landed a buyer after only a month on the MLS. (Once made official, the sale is in line to beat the $111 million shelled out for the landmark La Rêverie estate in 2019.) Below, Galerie is taking stock of what's left, including the most expensive current listing: an $84 million manse inspired by Bermudian landmarks. See the full list below.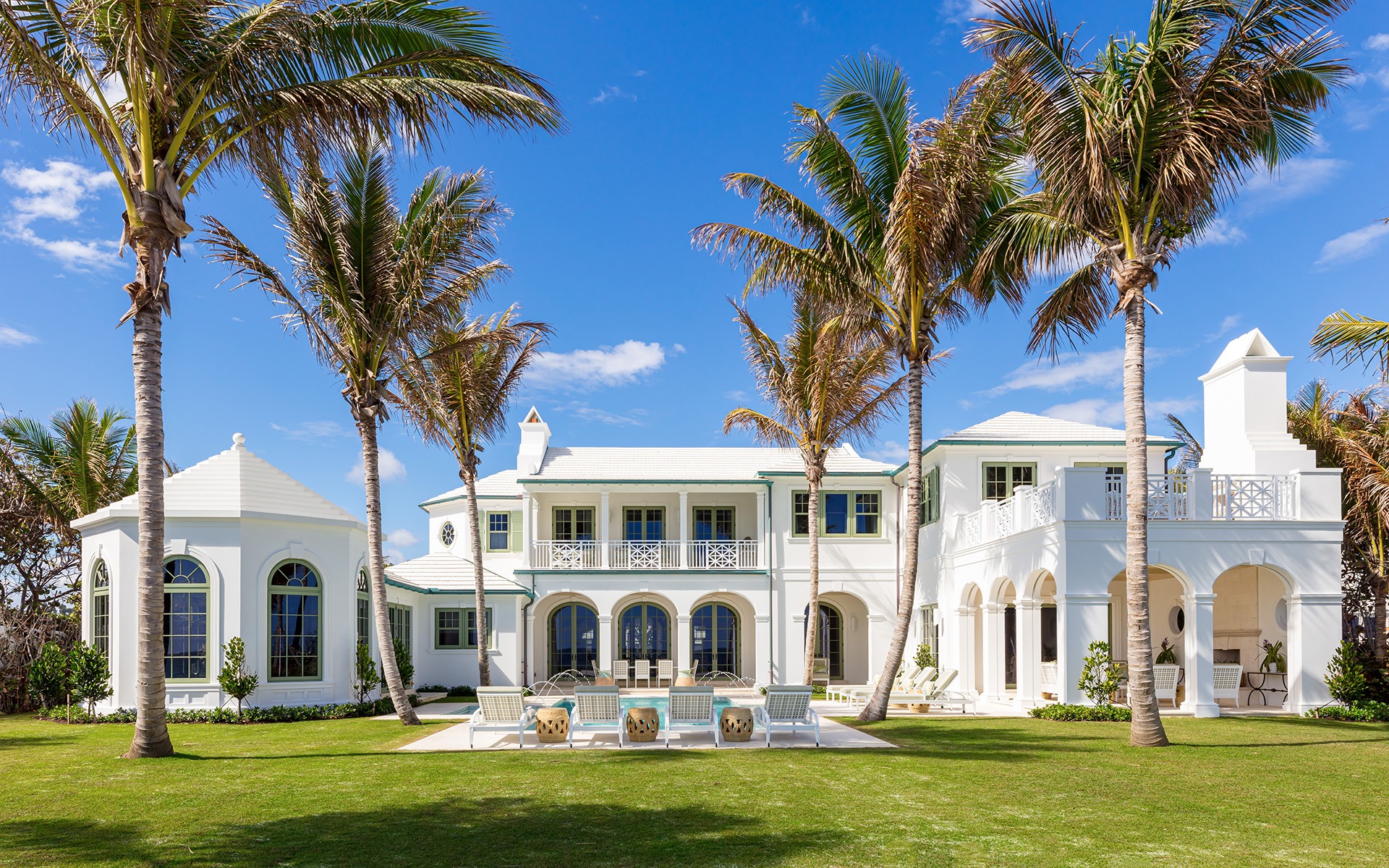 1. $84 Million | 901 N. Ocean Blvd, Palm Beach
With terraced white roofs inspired by Bermuda's signature architecture, this newly built estate sits at a whopping 18,000 square feet and boasts 175 feet of prime beachfront on the Atlantic Ocean. In addition to seven bedrooms, the lavish dwelling is equipped with two kitchens, expansive loggias, a 4,000-bottle wine cellar, cinema, state-of-the-art fitness center, and—of course—a pool. Rounding out the manicured one-acre parcel is a two-bedroom guest house.
The home is listed with Chris Deitz of William Raveis Real Estate.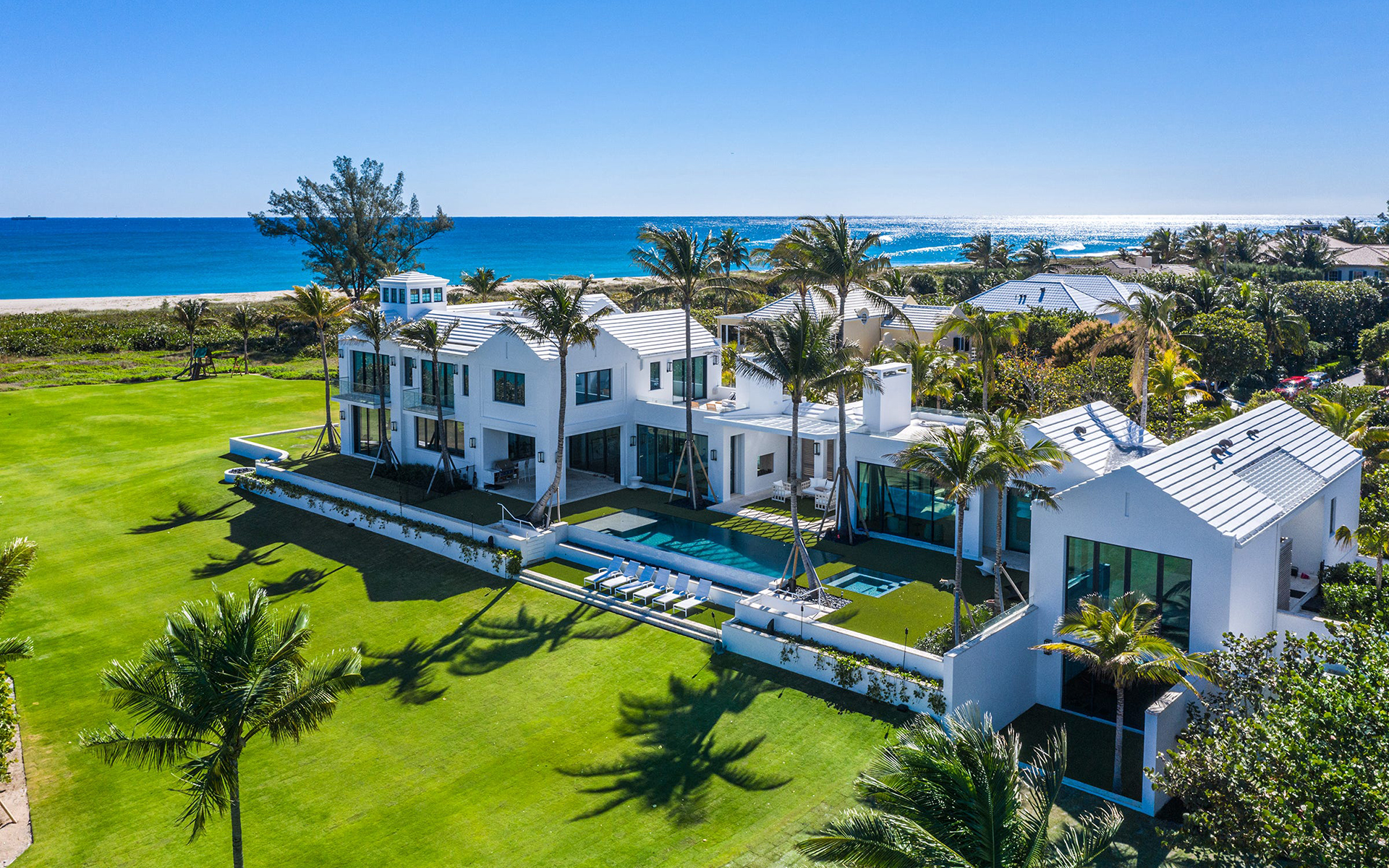 2. $78.5 Million | 149 E. Inlet Dr, Palm Beach
California cool meets Miami sleek in this seven-bedroom waterfront residence, which was designed by Palm Beach architect Roger Janssen with interiors by Tamara Magel. Completed in 2020, the 7,700-square-foot manse sits on close to four acres of land at the northernmost tip of the island.
The home is listed with Dana Koch of Corcoran.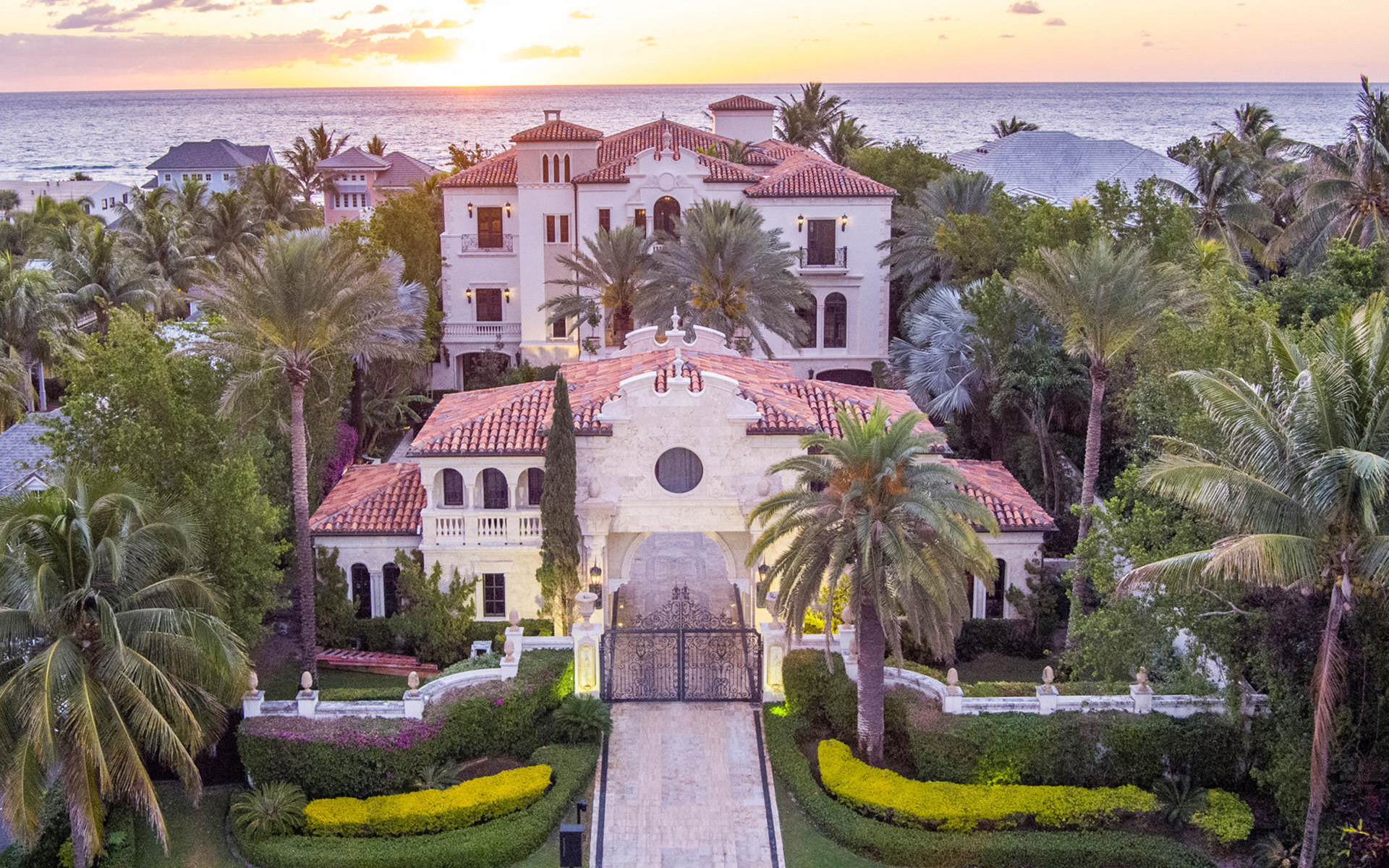 3. $59.9 Million | 2325 S. Ocean Blvd, Delray Beach
This 26,000-square-foot palazzo was conceived by local architect Randall Stofft and features luxe interiors by acclaimed designer Martyn Lawrence Bullard, known for celebrity clients such as Cher, Tommy Hilfiger, and the Kardashians. The one-acre property comes with over a hundred feet of prime ocean frontage just south of Palm Beach, as well as a three-bedroom guest house for a total of nine bedrooms. Other amenities include a hydraulic elevator, smart-home technology, a 1,000-bottle wine cellar, and an infinity-edge pool and spa.
The home is listed with Evan Musa of Premier Estate Properties.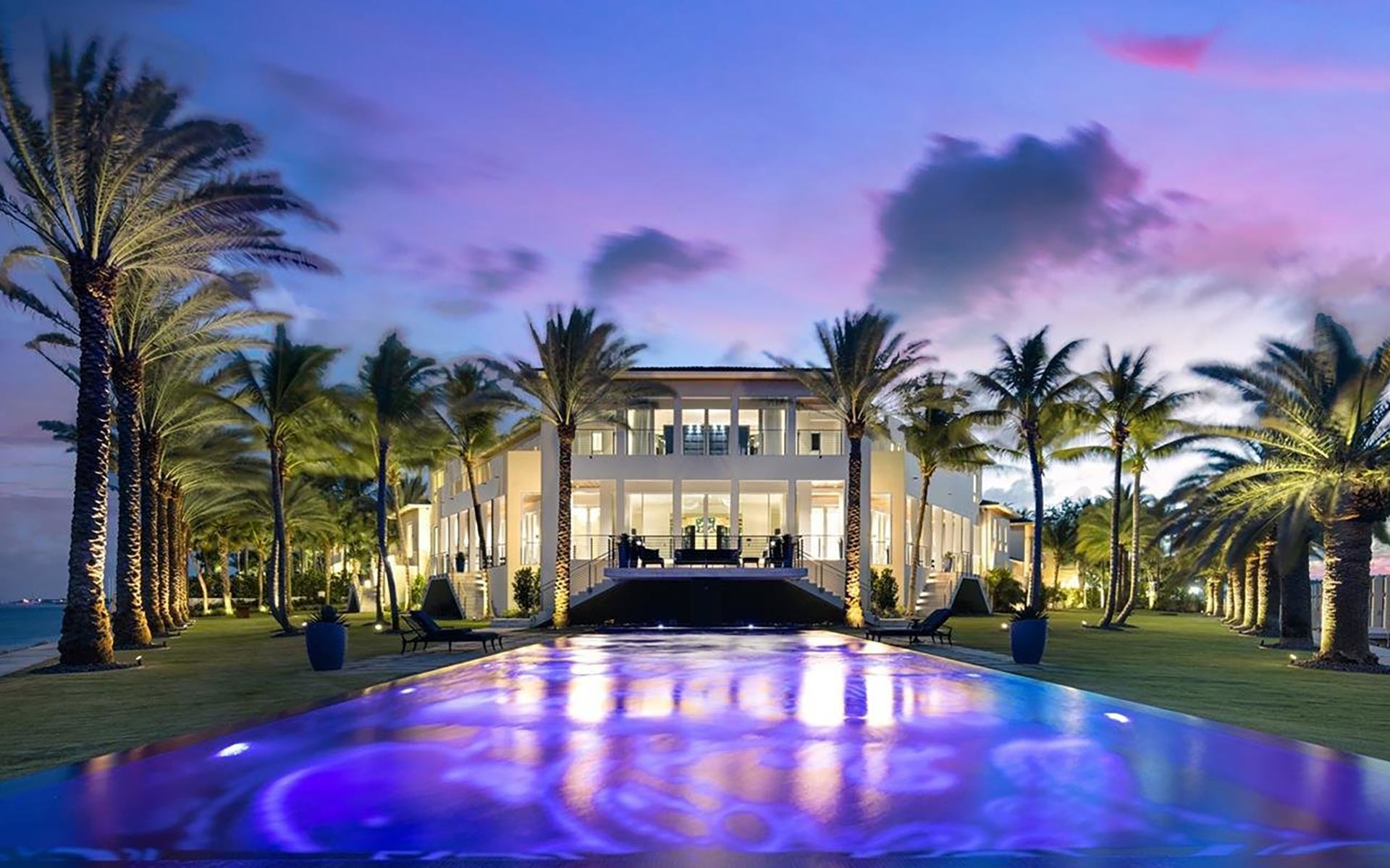 4. $54.9 Million | 41 Arvida Pkwy, Coral Gables
Crafted by Miami-based architect Ramon Pacheco in 2018, this eight-bedroom abode anchors a one-acre oceanfront parcel in ritzy Coral Gables, a few miles south of Miami. The 23,300-square-foot dwelling features a chef's kitchen by leading designer Mick De Giulio and a network of terraces that invite the outdoors inside. The triangular property also comes with a mosaic pool by Estudio Arque and a 140-foot dock.
The home is listed with Jill Hertzberg and Judy Zeder of Coldwell Banker.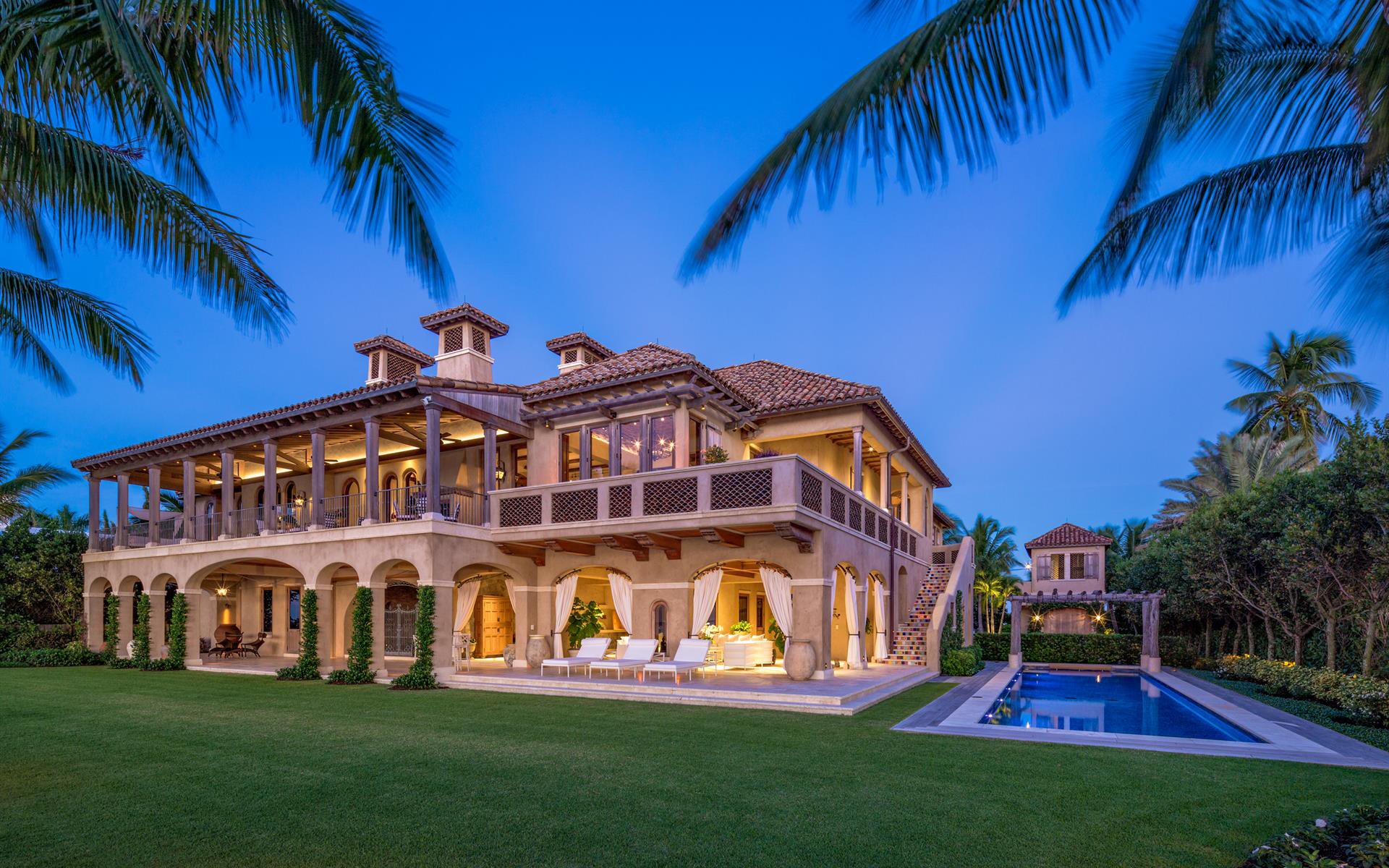 5. $49.5 Million | 4540 Gordon Dr, Naples
Brimming with evocative architectural elements such as barrel-vaulted ceilings, arched windows, and breezy loggias, this Mediterranean-style manse is located in the city of Naples, which sits on the Gulf of Mexico and is known for calm waters and white-sand beaches. Encompassing 8,000 square feet, the four-bedroom waterfront home was completed in 2014 and features manicured gardens dotted with palm trees, a pool, and a guest house.
The home is listed with Richard G. Prebish, II and Thomas Campbell of William Raveis Real Estate.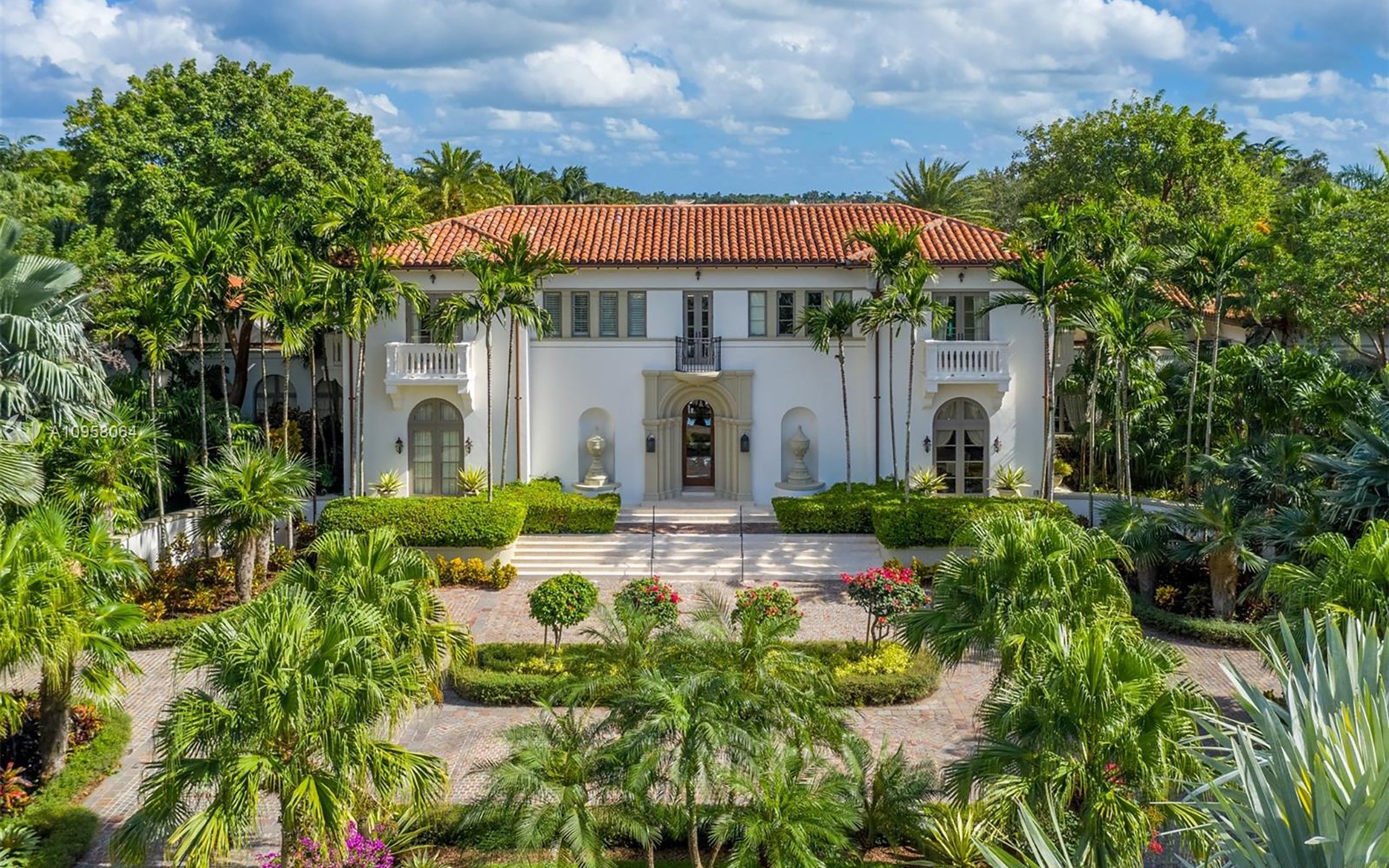 6. $48.5 Million | 8901 Arvida Ln, Coral Gables
Architect Rafael Portuondo masterminded this six-bedroom neoclassical estate, which sits on an incredibly lush 2.4-acre plot featuring 674 species of plants. Built in 2007, the 13,500-square-foot residence, which boast 245 feet of waterfront directly on Biscayne Bay, also comes with a separate guest cottage and chapel.
This home is listed with Alex Pirez of Mocca Realty.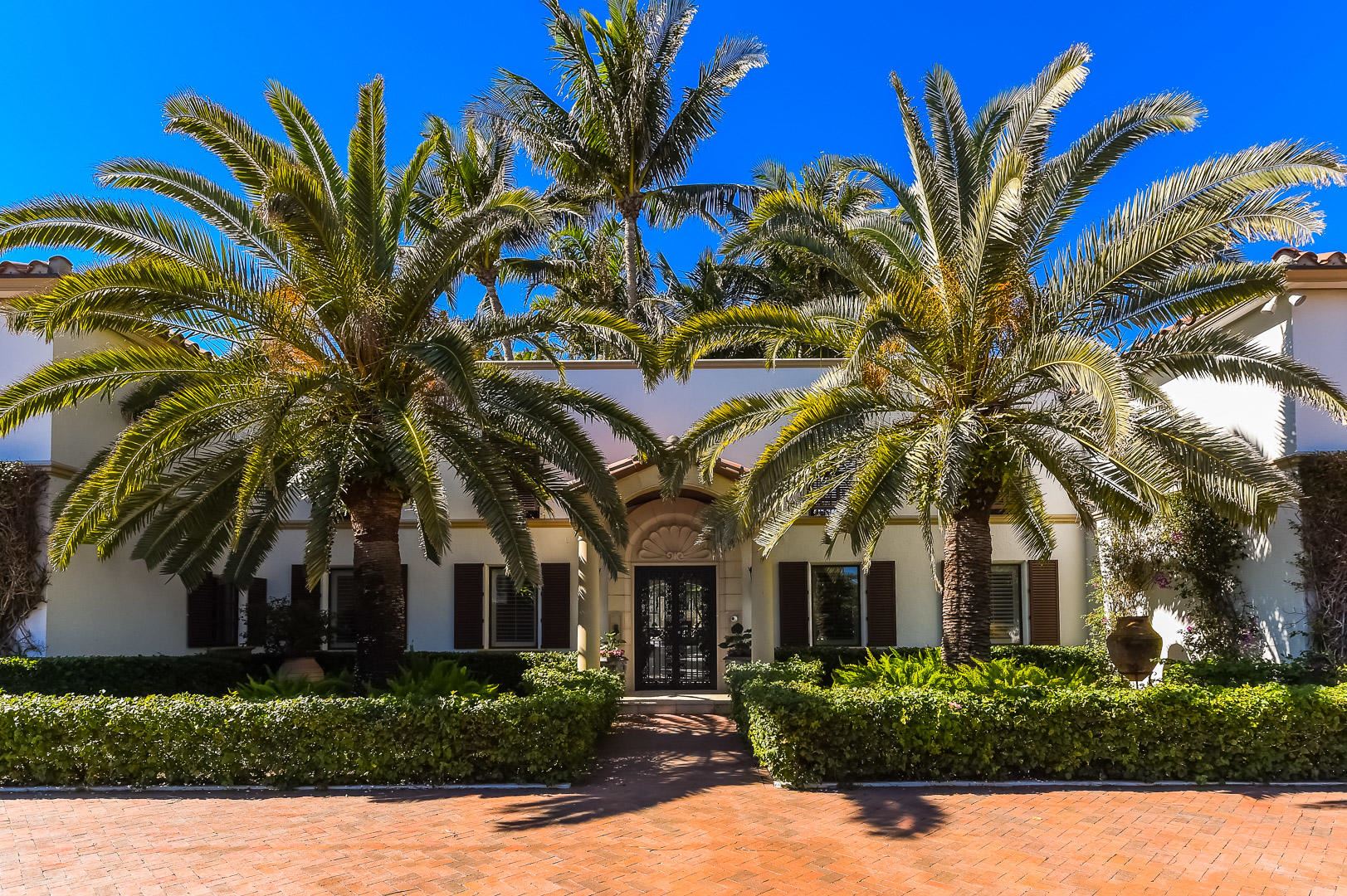 7. $45 Million | 1450 N. Lake Way, Palm Beach
The only historic property on the list, this 1940 estate is ornamented with a bevy of fountains, columns, and Mediterranean-style tiles on the roof and floors. Comprised of three buildings totaling nine bedrooms, the leafy compound is set directly on the Intracoastal Waterway and comes with a deep-water dock perfect for mooring a superyacht.
The home is listed with Pamela Miller and Bradford Miller of Bradford P. Miller Real Estate.
Next Post