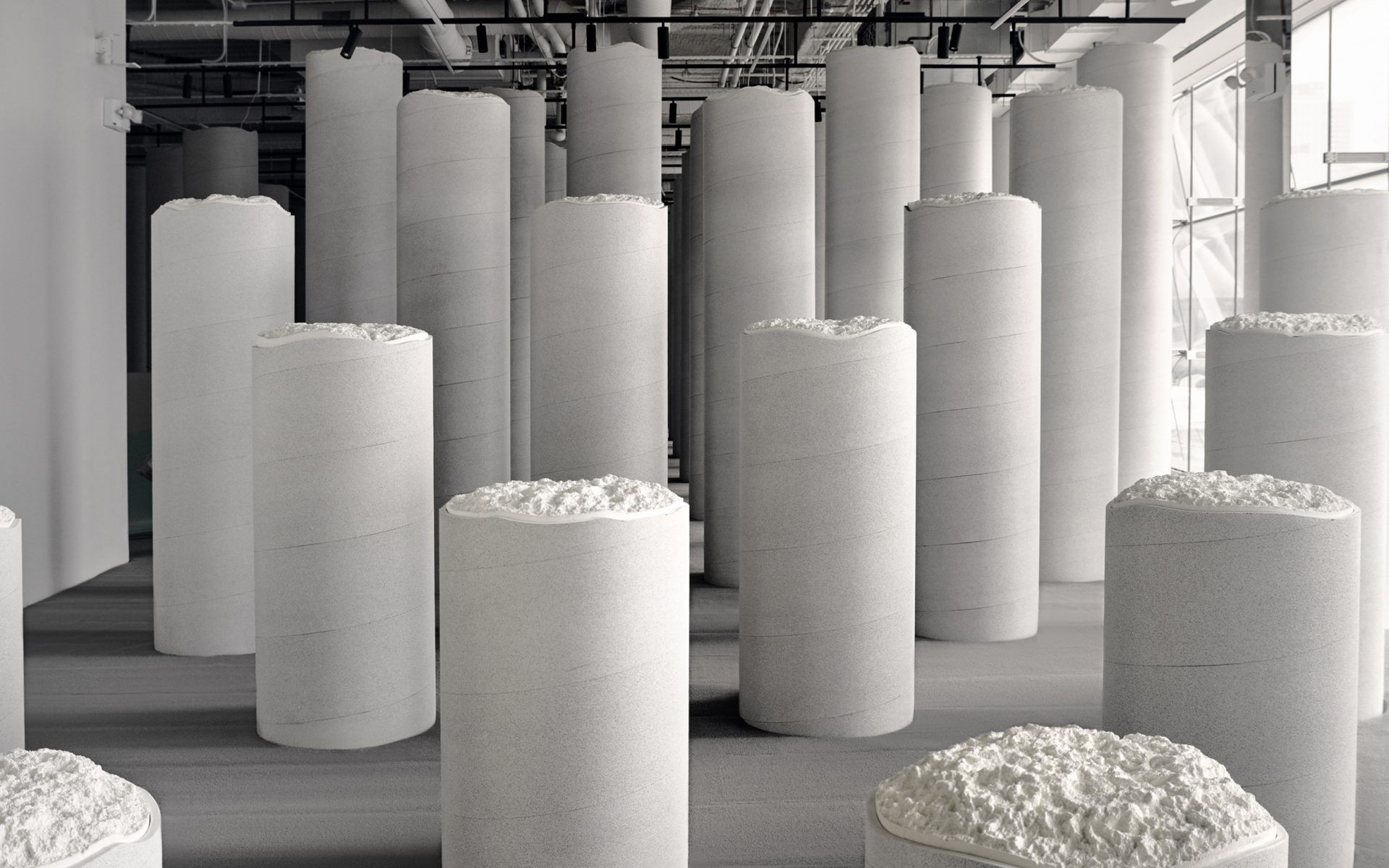 Snarkitecture's Permanent Exhibiton Space Opens at Hudson Yards
Set inside the mega-development's shopping center, Snark Park will offer a new design installation three times a year
In the newly opened shops and restaurants at Hudson Yards, nestled between luxury stores and eateries from world-famous chefs lies Snark Park, a permanent exhibition space dedicated to installations by Snarkitecture.
Daniel Arsham, a founding partner of the design collaborative known for large-scale, boundary-blurring installations, recognizes that having its first permanent exhibition space across from a Madewell might seem like an odd choice, but it's a gamble he and his partners, Alex Mustonen and Ben Porto, were more than willing to take.
"We were contacted by Hudson Yards over two years ago about a completely different idea," Arsham says. "We had been tossing around the idea of having our own space, where we could have control of everything. We came for a walk through of Hudson Yards, and it occurred to us that this was going to be a public space with massive amounts of people wandering through every day, and that maybe there was something in that."
Recommended: Hudson Yards Makes Dazzling Debut, Transforming Manhattan's West Side
And so Snark Park was born.
Arsham and his partners wanted to create a more carefully controlled environment, from the installation to the light fixtures and even the view visitors would have while standing in line, waiting to come in.
"We thought, Couldn't we have something that was a more completely curated experience, much more like you'd find at a theme park than at a museum? So we thought of Snark Park as a theme park with one ride that changes periodically."
Snark Park will reveal three immersive exhibitions each year, changing every few months, to give visitors both a unique experience and a reason to keep coming back. The first installation, dubbed Lost and Found, was conceived as a modern-day enchanted forest built from a series of massive, inhabitable columns, each lined with a series of materials—ranging from EPS foam, mirror tile, acoustic paneling, cork, latex, ping-pong balls, and faux fur, among others—offering a tactile experience.
"Much like some of the other projects we've done, the piece is very reductive in its material and palette," Arsham says. "It has this quality where it's not telling you how to engage with it. It's sort of an open gesture."
Lost and Found will be on view at Snark Park through August 2019. Snark Park will debut its second exhibition in September 2019. 
Next Post