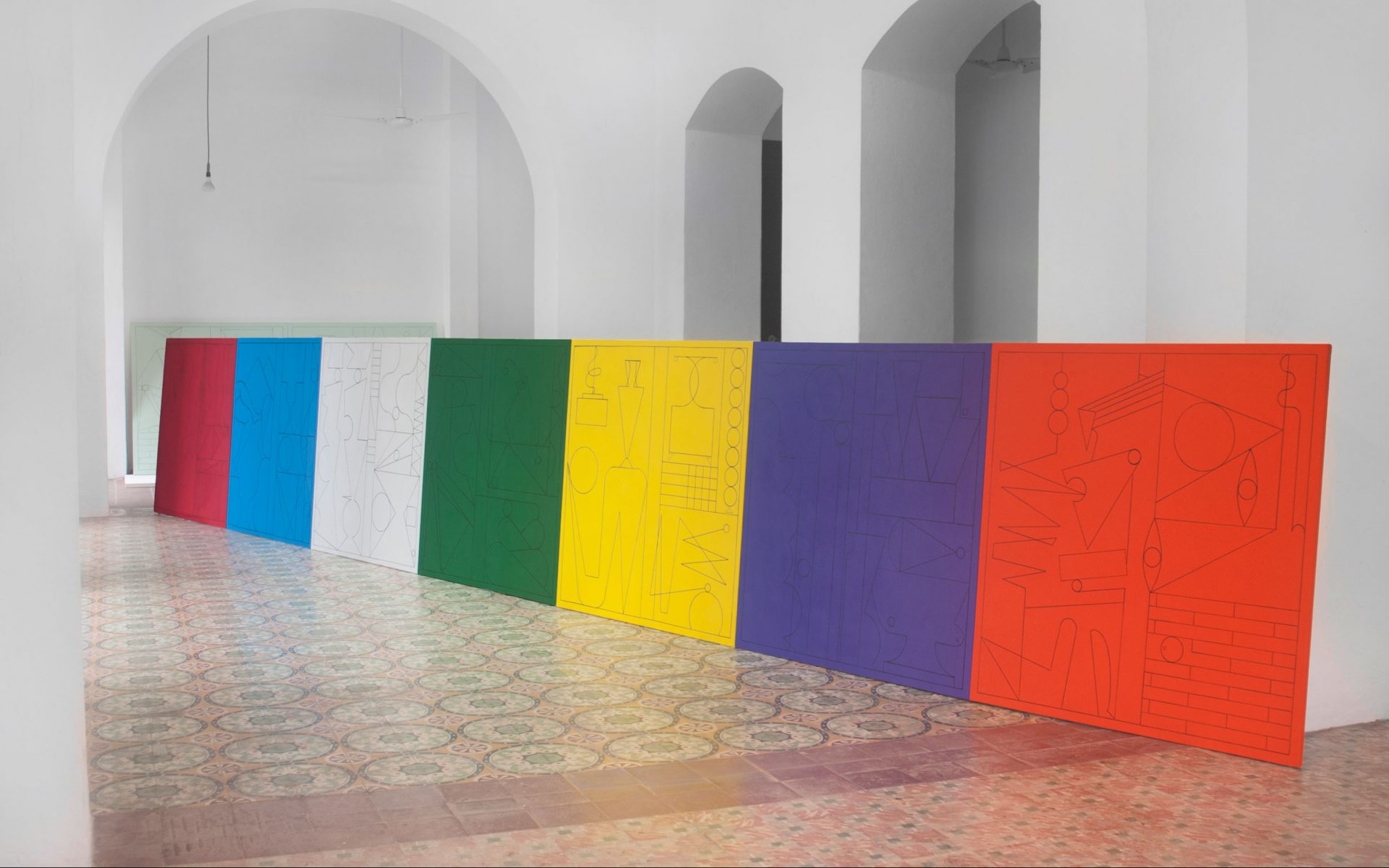 Art Basel Cities Kicks Off in Buenos Aires
Led by Cecilia Alemani, this weeklong event will feature exhibitions, panel discussions, performances, and studio visits
On September 6, Art Basel will inaugurate the first edition of Art Basel Cities, a weeklong staging of art programming in Buenos Aires. Led by artistic director Cecilia Alemani, this city partnership will engage artists, local contemporary art galleries, and cultural institutions and feature exhibitions, panel discussions, performances, and studio visits aimed at connecting local and global contemporary art and culture.
A telling choice to helm the event, New York–based Alemani is an art world mainstay with a global reputation. Since 2012, she has spearheaded the renowned programming for High Line Art in New York, where she is the director and chief curator. For six years, also beginning in 2012, Alemani was the curator of Frieze Projects, where she organized site-specific installations and performances at the New York iteration of the fair. In 2017, she curated the Italian Pavilion for the Venice Biennale, working with three distinct Italian artists in an exhibition titled "The Magic World."
Among the many offerings, Alemani has organized "Hopscotch," an exhibition showcasing the work of 18 local and international artists taking place at various venues across the city.
"Some of the artists are exhibiting in truly magnificent venues that are not normally included in the contemporary art landscape of the city," says Alemani. "It will be a great occasion to get to know the art scene of Buenos Aires firsthand, and to discover its architecture and history as told by the artists themselves, many of whom were invited to do different interventions within the fabric of the city."
Recommended: Argentine Mega-Collector Eduardo Costantini Talks About His Future Plans
Aesthetically Alemani tends to work with artists who have a dynamic relationship to space. After honing her vision of what public sculpture and arts programming is at the High Line and Frieze, she will no doubt expose artists, both established and emerging, who tend to make work that lives and breathes depending on where it has been installed. Still, as a nonnative curator with a focus on Buenos Aires, she is an interesting choice. Her presence, through the vehicle of Art Basel, also ensures that the event, which is taking place during one of the busiest weeks of New York's art gallery season, will be sure to attract worldwide attention.
"I have done a lot of research in Buenos Aires so there will be many young artists that are emerging and haven't had a lot of international visibility so far," says Alemani, "like the painter Santiago de Paoli, the young sculptor Gabriel Chaile, and Mariela Scafati, who is an artist and activist whose work is deeply embedded in social practice. In addition to the Argentine artists, I am excited to be working with a group of international artists, some of whom I had worked with before, like Maurizio Cattelan, Barbara Kruger, Alex Da Corte, and Alexandra Pirici."
For those based in Argentina and abroad, the visual intertwining of local and foreign artists is sure to be impressive. Art Basel Cities seeks to not only bring visitors to the streets of the Argentinean capital, but also to didactically engage viewers both locally and globally, outside their known art fair model.
Recommended: The Ultimate Art Insider's Guide to Basel, Switzerland
"We need to be very proactive in capturing the advantages of this program," says gallerist Leopol Jose Maria Mones Cazon of Buenos Aires, whose gallery, Isla Flotante, is participating in the event. "Our responsibility is to make the Art Basel team and guests feel at home, strengthening relationships so they can persist when the program is finished . . . kind of like a spiderweb."
Jorge Mara of Galería Jorge Mara-La Ruche, another participating local gallery with a stable of mostly Argentinean artists, aims to channel the experience he's had on the international fair circuit. "Thanks to personal and professional experience I gained after many years at an art gallery in Madrid and having participated in several of the most prestigious international art fairs—I expanded my activity beyond the local Argentinean art market."
Diverse in culture, business, fashion, and art, Buenos Aires is one of the southernmost popular destinations in South America. Yet the hope with Art Basel Cities is that it will attract more visitors, including collectors, to the area. "Our local art market is still very local," adds Mara. "It needs, and deserves, to spread beyond our geographical borders."
Beyond citywide exhibition programming for "Hopscotch," and at Jorge Mara-La Ruche and Isla Flotante, here are the events not to be missed during Art Basel Cities: Art Basel Cities Opening Party on Thursday, September 6; Aggregate, a choreographed environment by Alexandra Pirici with 60 performers happening on various days; an exhibition of the work of Naama Tsabar opening at Faena Art Center on September 7; arteBA & Meridiano Gallery Weekend, a series of art-immersion and gallery visits happening in the popular gallery districts of Palermo, Villa Crespo, and Chacarita beginning September 8; "Andrea Galvani, Instruments for Inquiring into the Wind and the Shaking Earth," opening September 8 at Revolver Galería.
Next Post