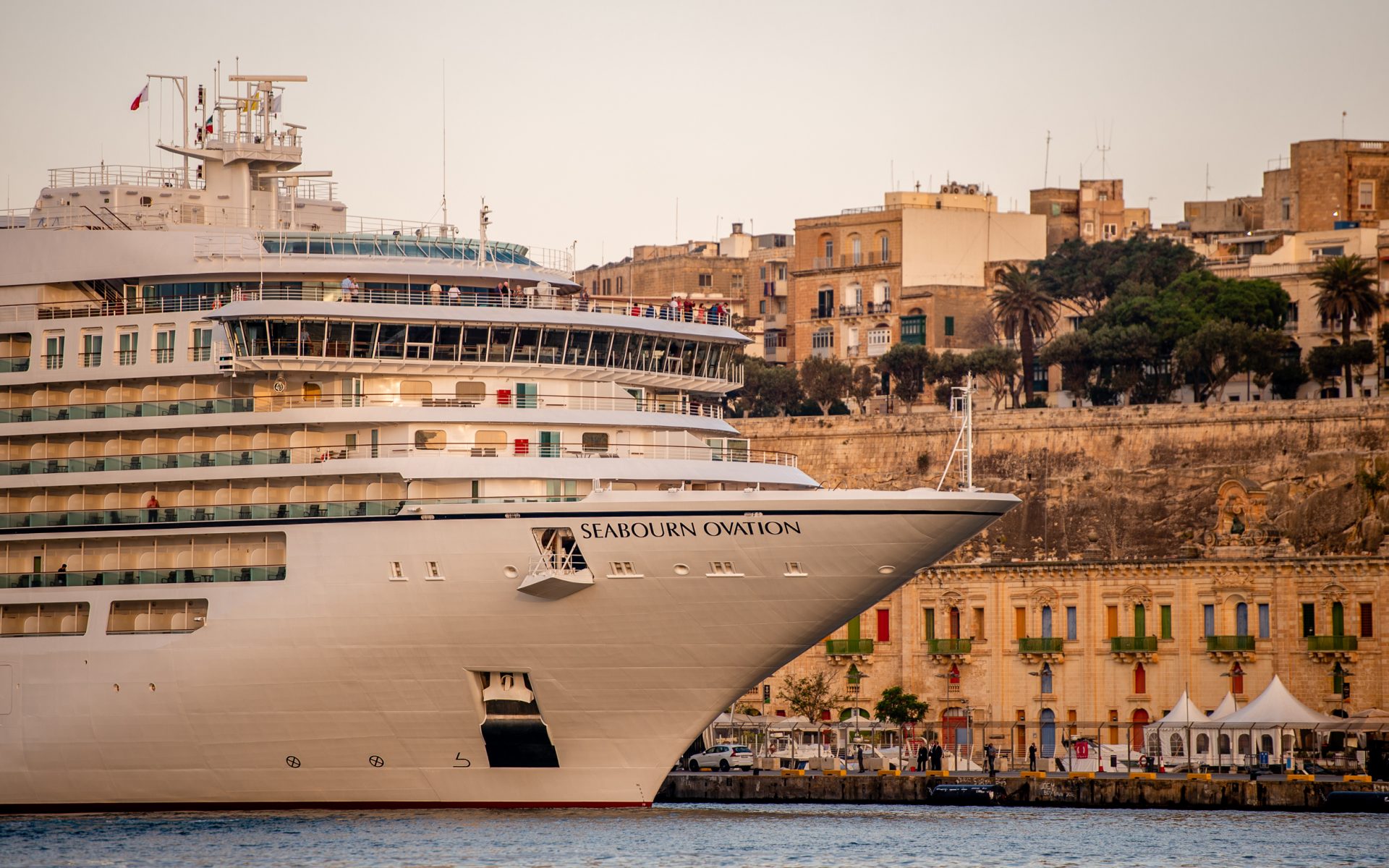 This Luxury Cruise Line Is Brimming with Custom Art
Seabourn boasts a stellar collection of more than 1,600 artworks by Frank Stella, Luciano Vistosi, Zemer Peled, and Fenella Elms
They say getting there is half the fun, but Seabourn also makes the journey a beautiful experience. The luxury cruise company has enlisted ArtLink to curate more than 1,600 works (300 of them custom) for its two largest ships, Ovation and Encore. 
Designed in collaboration with Adam Tihany, the dazzling interiors "provide cultural references, alternative points of view, moments of reflection, and tastes of foreign cultures," says ArtLink's Celine Strypsteen. "After all, curiosity for the new, the different, and the unknown has always been a fundamental reason for people to board ships."
Raising the bar even more, Seabourn has announced its inaugural 146-day World Cruise: Extraordinary Destinations, which sets sail in January 2020 and will dock in 62 ports in 36 countries on five continents. Talk about extraordinary.
Recommended: Tour an Ultra Luxury Yacht Designed by Achille Salvagni
A version of this article first appeared in print in our 2018 Winter Issue under the headline Fantastic Voyage. Subscribe to the magazine.
Next Post