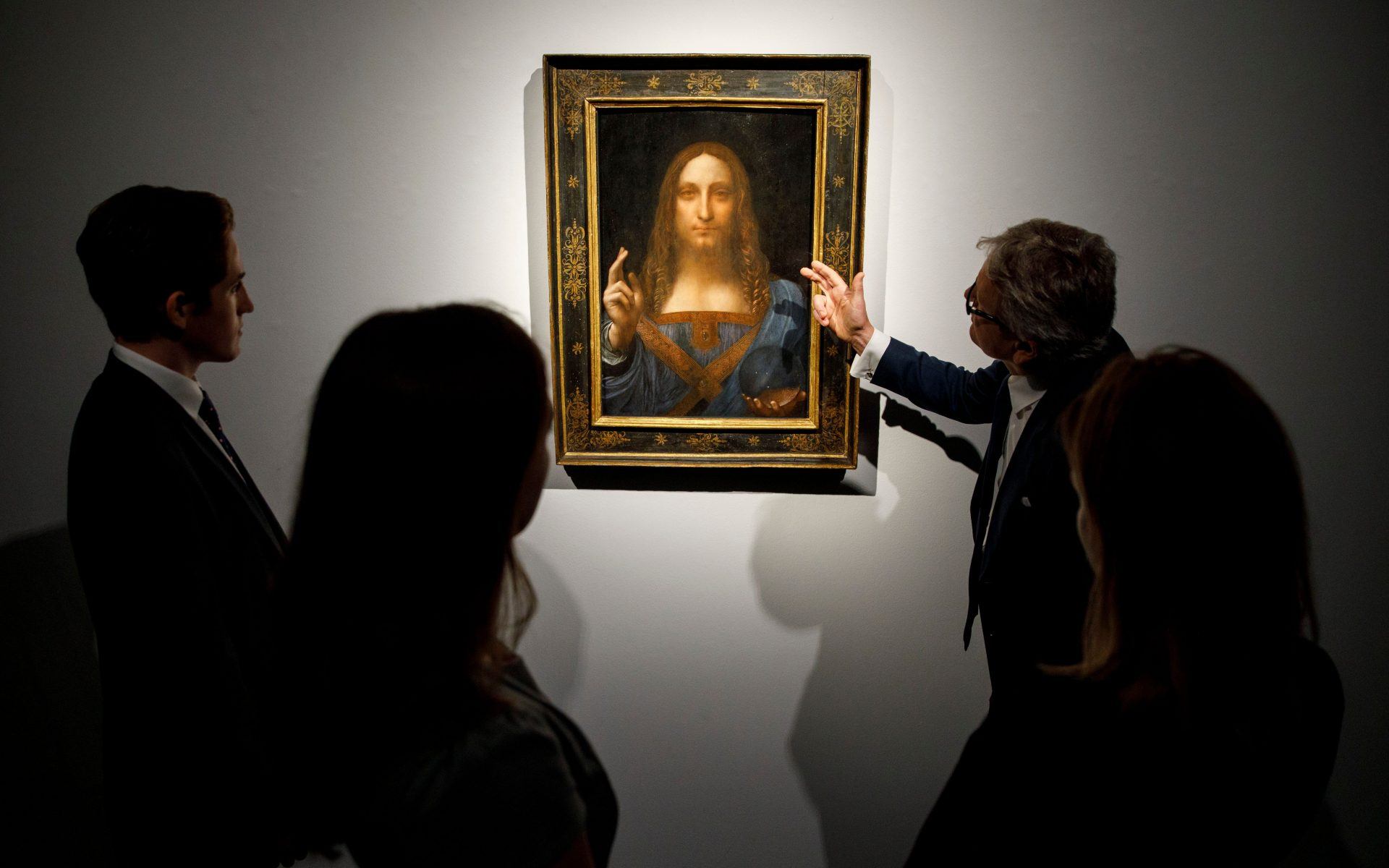 Saudi Arabia Plans Museum to House $450 Million da Vinci Masterpiece
A new report sheds light on the kingdom's plans for the most expensive painting in the world
Three years since its record-setting purchase of Leonardo da Vinci's Salvator Mundi, Saudi Arabia will build a museum to showcase the masterpiece, the Wall Street Journal reported.
The whereabouts of the $450 million painting, which dates to around 1500, have been shrouded in mystery since the Christie's sale in 2017. Purchased anonymously by Saudi's Prince Bader bin Abdullah bin Mohammed, the rediscovered portrait of Jesus Christ was slated to be unveiled at the Louvre Abu Dhabi in September of 2018, but the loan was pulled just weeks before the show with no explanation. Last year, the piece purportedly resurfaced aboard Saudi Crown Prince Mohammed Bin Salman's yacht in the Red Sea.
According to Christie's, the origins of the rare artwork (one of just 20 attributed to Leonardo) can be traced to French king Louis XII, who, along with his wife, possibly commissioned the piece. The royal family lost track of it during the 18th or 19th century, and the portrait sold in 1958 for just $60 after being attributed to Da Vinci's assistant Giovanni Boltraffio. By 2011, London's National Gallery had authenticated the work and included it in its blockbuster exhibition "Leonardo da Vinci: Painter of the Court of Milan."
Now the Journal is revealing the kingdom's ten-year plan to beef up its cultural offerings in an attempt to diversify its economy, attract new visitors, and become an art-world power player. Currently under way, the multibillion-dollar effort includes a dozen major museums and several smaller institutions focusing on areas such as "oil, incense, basalt, and calligraphy." Earlier this year, art biennial Desert X launched an edition in the Saudi archeological site of Al-Ula as part of the endeavor.
Recommended: Contemporary Art Transforms an Ancient Archeological Site in Saudi Arabia
There is apparently internal hesitation about centering a tourism campaign around Salvator Mundi in the Muslim-majority nation. "It's an issue of perception. What does it say about Saudi identity if we put that painting on a poster?" Stefano Carboni, chief executive of the ministry's new Museums Commission, told the outlet. Carboni revealed that there were ongoing discussions about constructing a pair of adjacent museums, one dedicated to Western art that would house the Da Vinci and one that would celebrate Islamic art.
Next Post