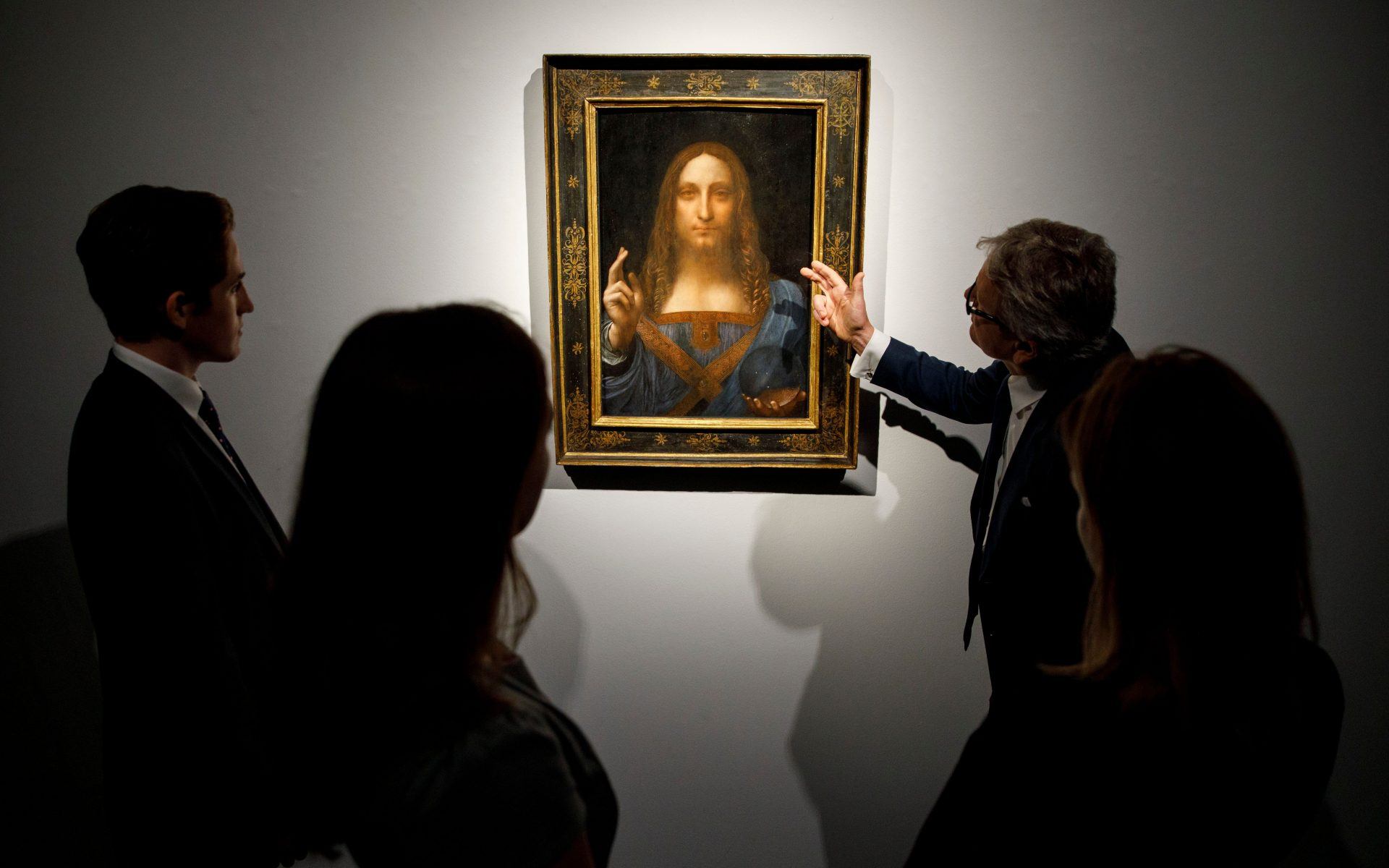 Missing $450 Million Da Vinci Masterpiece Resurfaces on Superyacht
After a record-breaking sale in 2017, the work, attributed to Leonardo da Vinci, had been missing until now
A painting by Leonardo Da Vinci, which went missing after shattering records at Christie's in 2017, when it sold for $450 million, has been located.
The painting, Salvator Mundi, which dates to around 1500, was found on a superyacht owned by Saudi Crown Prince Mohammed Bin Salman, according to Artnet News, which didn't identify its sources, including two people directly involved in the transaction.
View this post on Instagram

The story of the rediscovered painting was already head turning. It was purchased at the 2017 auction by an anonymous bidder for the Saudi crown prince. Roughly one month after the auction, the Abu Dhabi culture department claimed that it had acquired the work and would put in on display at the Louvre in that city. However, the exhibition that would unveil the Salvator Mundi became delayed indefinitely. Staff at the museum told the New York Times in March that they had no knowledge of the painting's location. The mystery grew.
Recommended: 8 Public Artworks Enlivening Art Basel
Even with the 2017 record-breaking sale, scholars have continued to question the artwork's attribution. Though earlier thought to have been painted by a follower of Leonardo's, Salvator Mundi was first put forth as a work by the artist himself in 2005 by a couple of art dealers who discovered it at auction in New Orleans and brought it to a conservator.
Many scholars, including Carmen Bambach from the Metropolitan Museum of Art, are confident that Salvator Mundi was not a creation of Leonardo alone. Bambach told The Guardian that the work was most likely painted by the artist's assistant Giovanni Antonio Boltraffio and that Leonardo likely did only "small retouchings."
So where is the painting exactly? According to Bloomberg's nifty ship-tracking data, the painting and the superyacht, dubbed Serene, are located off the Egyptian resort town of Sharm el-Sheikh in the Red Sea.
While some worry about the security and conditions on the yacht, the painting, according to Artnet News, will remain aboard the Serene until the completion of a planned cultural hub in the Saudi region of Al-Ula.
Next Post