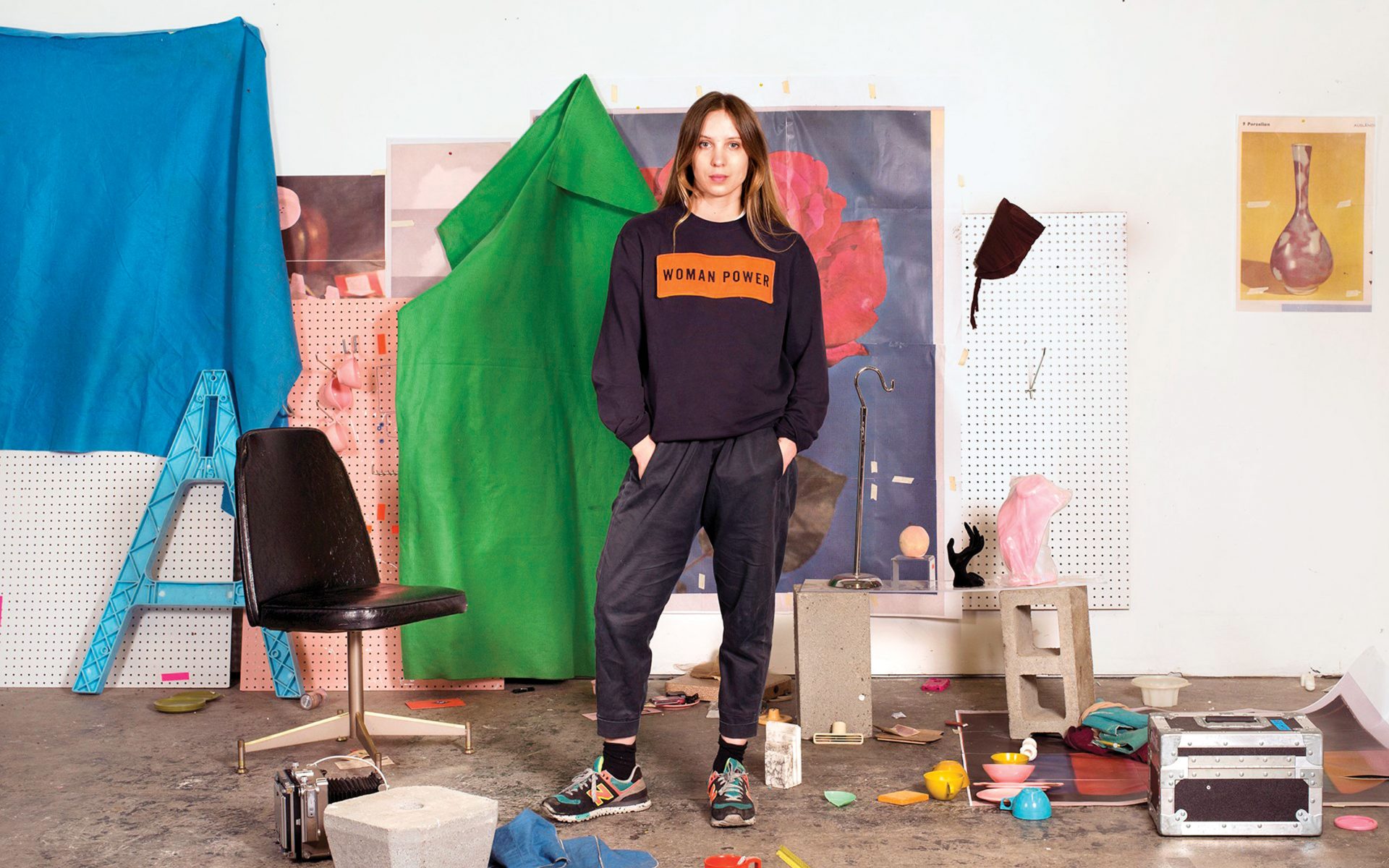 Photographer Sara Cwynar Blends Fashion and Design at the Minneapolis Institute of Art
Armed with a background in graphic design and commercial art, the New York–based talent shows how images impact our collective psyche
Cosmetics, nylon stockings, text clippings, faded snapshots—the type of discarded junk one would find in a bedroom drawer or on the dusty shelves of a vintage store—make up Sara Cwynar's beguiling photographs. "I'm interested in objects of desire that have faded out of view—how we love and discard those things and what that says about capitalism," says the Vancouver-born, New York–based artist.
Now with a solo show on view at the Minneapolis Institute of Art (through January 20, 2019), her first at a U.S. museum, Cwynar uses her background in graphic design and commercial art to get us to think about the impact images have on our collective psyche.
Citing Cindy Sherman and the Pictures Generation as inspiration, Cwynar is a standout in a new wave of conceptual photographers who are blurring the line between image and object. "I want to push photography for what it can do more of," she says, "instead of just using the camera as a documenting tool."
Recommended: Inside Rihanna's GARAGE Cover Shoot With Deana Lawson
Cwynar has been featured in a number of noteworthy exhibitions, including shows curated by the artist Thomas Demand at Milan's Fondazione Prada in 2016 and Vik Muniz at Brazil's Galeria Nara Roesler earlier this year. She is also working on a new video for the prestigious 33rd Bienal de São Paulo.
"I was struck by how she constructs her photographs," says Gabriel Ritter, the head of contemporary art at MIA, who organized Cwynar's show. "Her use of lush, saturated colors and her interest in texture and materiality combine to create such a unique photographic experience."
A version of this article first appeared in print in our 2018 Fall Issue under the headline Hot Pursuits. Subscribe to the magazine.
Next Post