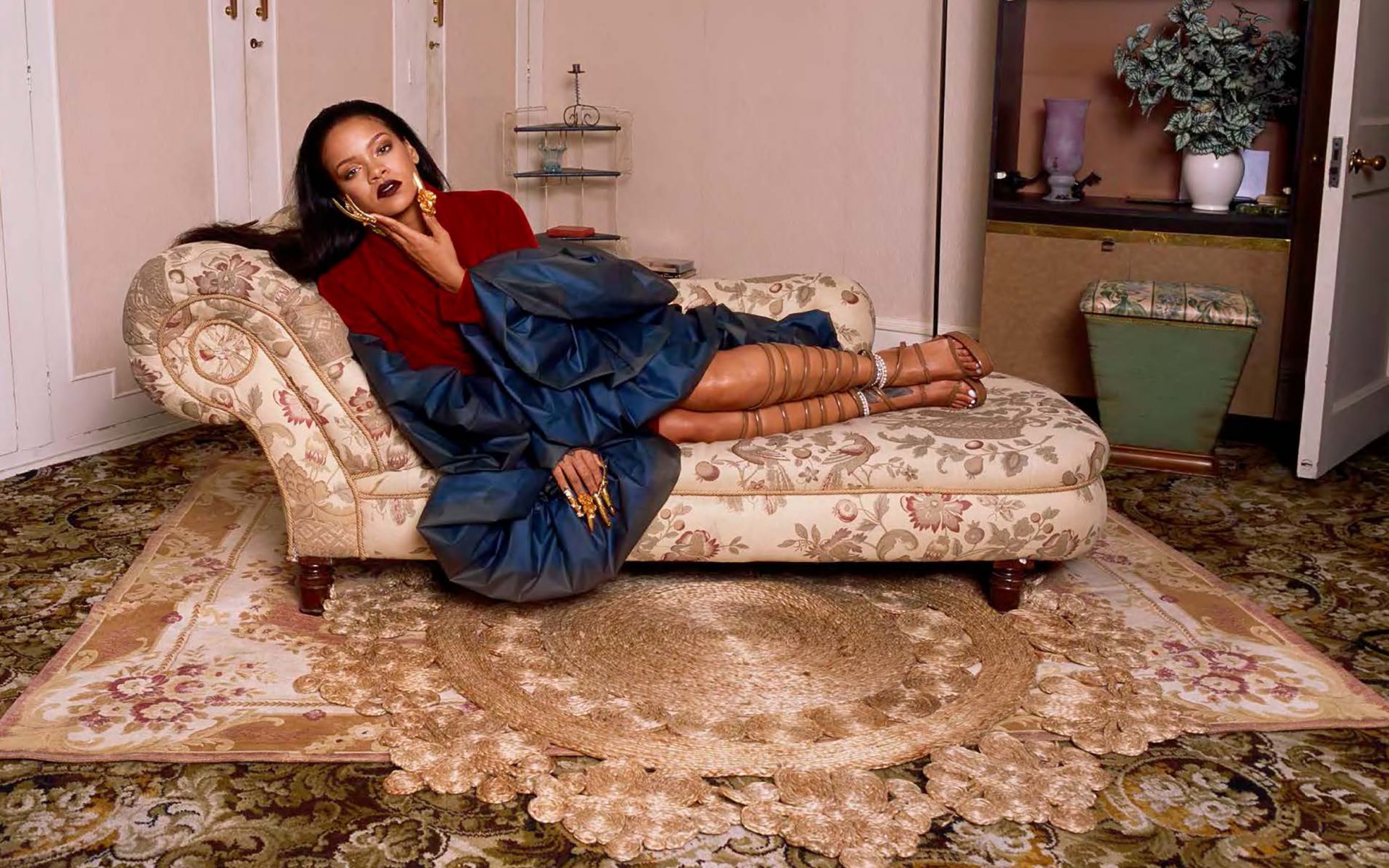 Inside Rihanna's 'Garage' Cover Shoot with Deana Lawson
The magazine tapped noted New York photographer Deana Lawson, who is known for her intensely personal work
For its 15th issue, Garage magazine tapped New York photographer Deana Lawson to shoot music superstar Rihanna for the cover.
Lawson is known for her intimate portrayal of the black experience, and the images she shot of Rihanna have an intense, personal quality to them. The portrait marks Lawson's first magazine cover and her first editorial fashion feature.
"People are creative, godlike beings," Lawson told Garage. "I don't feel like we carry ourselves like that all the time, or that we know how miraculous we are. When I speak of potential, teasing out this incredible, powerful person in front of me, I am trying to locate the magnificent and have it come through in the picture."
Recommended: Meet the 23-Year-Old Photographer Behind Beyoncé's Historic Vogue Cover
The shoot was styled by Carlos Nazario, who told the publication that he wanted the fashion to feel surprising and exciting, even to Rihanna herself.
"I think when she gets excited, and when she often feels the most beautiful and the most powerful, is when she's wearing something that kind of feels unexpected," Nazario said in the interview. "She really likes to be modern, modern, modern. Her thing is always like, 'What do I want to wear tomorrow?' Not even like, 'What do I feel comfortable wearing today?'"
For the cover photo, Nazario put the singer in Dolce & Gabbana briefs, a pair of Y/Project stilettos, a necklace from Tiffany's, and vintage rose bolero from the '60s.
Nazario also took Lawson's artistic vision and style into account when pulling clothes for the shoot.
"You can't mistake Deana's photographs for anyone else's," he said. "But I did want to give her something a little bit different. I wanted to take all the elements—their grace and presence, and Rihanna's fashion energy, and Deana's particular style of photography—and we wanted to create something that felt new."
Next Post