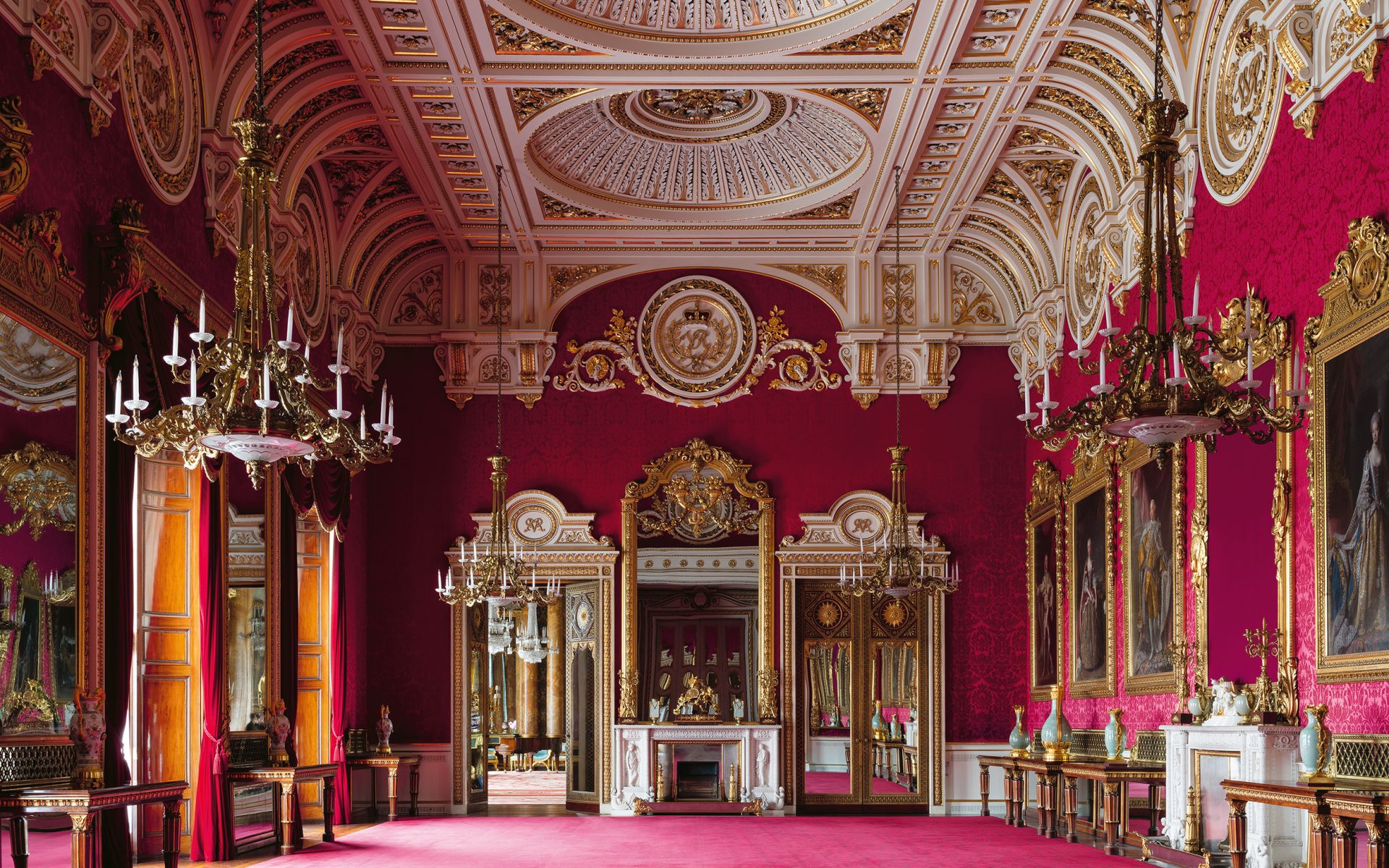 Get a Rare Glimpse of the Royal Family's Private Rooms at Buckingham Palace
It's the first time in decades that the queen's private rooms have been photographed
For the first time in decades, an extraordinary selection of Buckingham Palace's private rooms have been captured by camera. British photographer Ashley Hicks, the son of Lady Pamela Hicks and the legendary interior designer David Hicks, was granted ten days to shoot the opulent drawing rooms, halls, and corridors of the royal family's residence. Now his richly detailed photographs have been released in a new book, Buckingham Palace: The Interiors (Rizzoli, $55).
Though the palace is among the most famous and recognizable buildings in the world, the rooms where the queen and her family actually reside have long been kept under wraps.
Recommended: Meghan Markle's Givenchy Wedding Gown to Go on Display
Hicks's book comes as even more of a surprise after palace officials scolded Princess Eugenie, the queen's granddaughter, for snapping a picture inside a private corridor and sharing it on Instagram over the summer.
Hicks, an interior designer by trade, approached the shoot with an expert eye that only somebody of his profession could possess. The photos reveal both the magnificent beauty and the historical worth of the Royal Collection, from the Grand Staircase's gilded scrollwork to furnishings like a magnificent porcelain table that once belonged to Napoléon. Hicks even offers a rare view of the Picture Gallery, which is filled with centuries-old masterworks by Vermeer, Rubens, and countless others.
The palace's many rooms have undergone extensive renovations since they were originally constructed in the 19th century, and Hicks's photographs are complemented by historical drawings and photographs that illustrate the magnitude of each change.
Buckingham Palace: The Interiors is available now.
Next Post