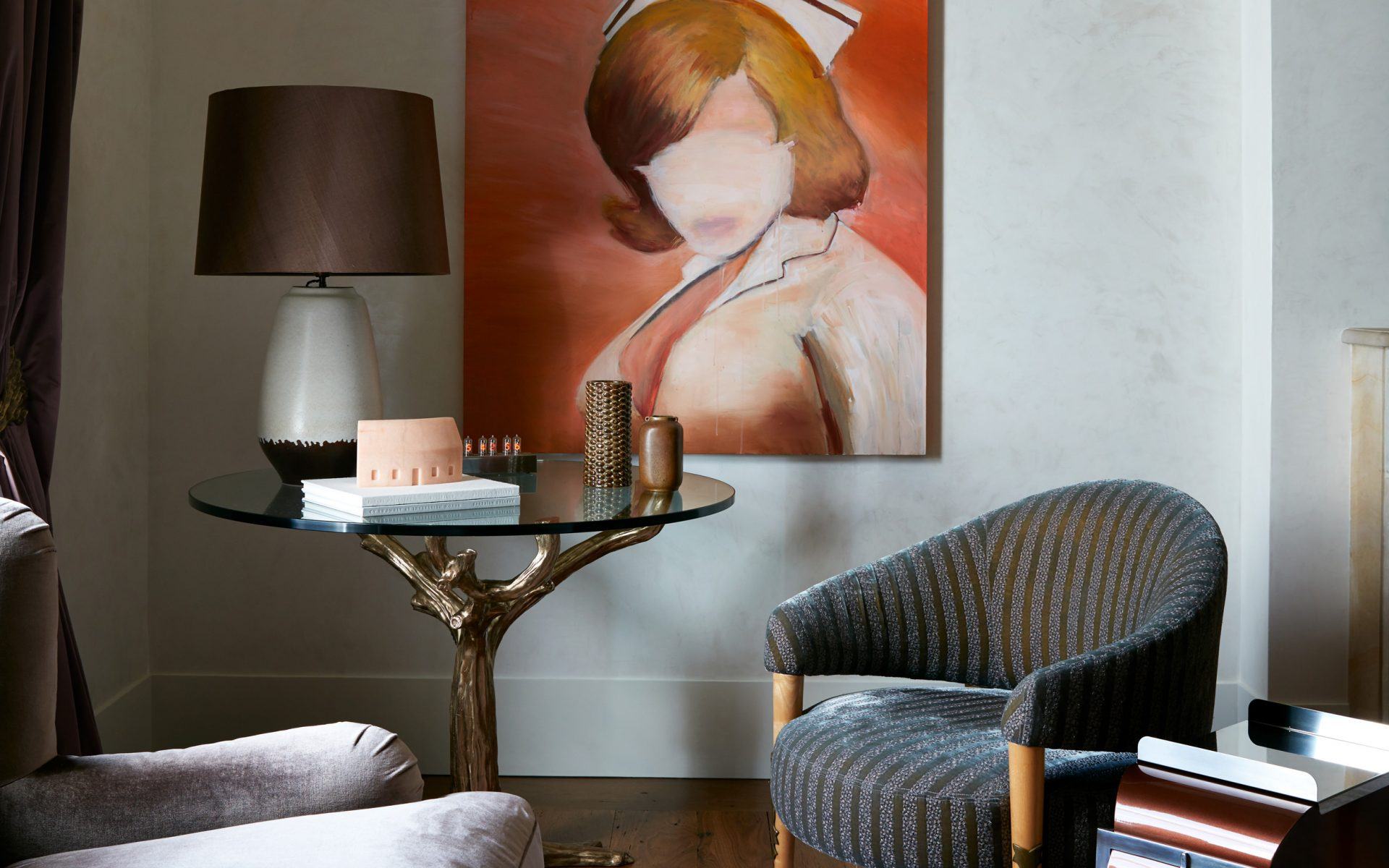 7 Expertly Curated Rooms Designed by Robert Stilin
The acclaimed designer's new monograph showcases his range with projects from Kentucky to the Hamptons
Sometimes a little fatherly advice goes a long way. Take acclaimed interior designer Robert Stilin, whose dad taught him the adage that if you do something you love, you'll never work a day in your life. "I think that's been true of my whole career," says Stilin, reflecting on his nearly 30 years in the industry. "It's all been a lot of work, but none of it has really felt like I'm working."
Translating that easygoing attitude into his interiors has undoubtedly been key to Stilin's abundant success. Since 1989, when he opened an upscale lifestyle shop in Palm Beach, the designer has become known for a relaxed yet refined approach to creating layered spaces that prioritize comfort, texture, and personality. Both casually elegant and expertly curated, his rooms often feature an evocative mix of vintage and contemporary furnishings—a Jules Leleu chair might be paired with a desk by Mattia Bonetti, for instance—all while potent works of art by the likes of Mark Rothko, Frank Stella, and Roy Lichtenstein enjoy pride of place.
Now the designer, who oversees an East Hampton storefront as well as an office in Manhattan, has compiled 15 of his most extraordinary projects into his very first monograph, Robert Stilin: Interiors (Vendome), written by Mayer Rus with photography by Stephen Kent Johnson. "One reason I wanted to do it now is because I feel like public perception is that I'm a Hamptons designer," he says. "That's true—but I wanted the book to showcase the range of our work."
Recommended: Lee Skolnick and Robert Stilin Create a Modern Hamptons Escape
That range includes everything from 35-acre Kentucky compound and a superchic family getaway in Florida to one of the oldest farmhouses in Sagaponack, New York. There are also urban dwellings, of course, including a breathtaking Upper East Side duplex that Stilin created by gut renovating a pair of stacked apartments. "I organized, designed, and selected literally everything in there," he says. "A lot of time in jobs there are compromises, so this was an incredible opportunity."
Both of Stilin's own homes—a moody loft in SoHo and a Shingle-style retreat in the Hamptons—are featured as well, giving readers an intimate look at his eclectic trove of art and design pieces. Walls boast an impressive accumulation of works by boldface names (Wolfgang Tillmans and Antony Gormley among them) and under-the-radar talents he's discovered on the art-fair circuit. The furnishings, meanwhile, encompass everything from a Guillerme et Chambron dining table to an offbeat Swiss Cubist chair. "I collect viscerally," he explains. "I don't have a big agenda—I buy what speaks to me." If the lushly illustrated tome is any indication, this impeccable instinct is bound to keep people coming back for more.
See below for seven standout rooms from the book.
Next Post