One of Richard Neutra's Only East Coast Homes Hits the Market for $4.5 Million
Connecticut's Glen House has been painstakingly updated to reflect the architect's original vision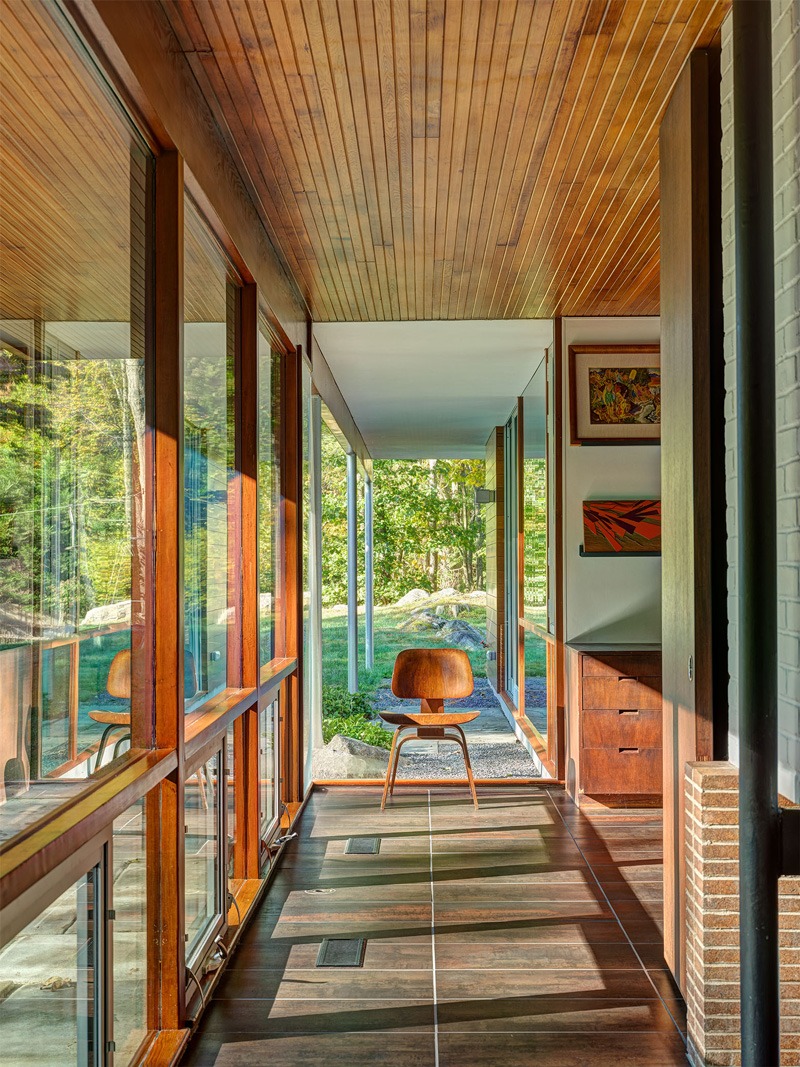 Just weeks after two separate homes by celebrated architect Richard Neutra hit the market in Southern California, one of the midcentury modernist's only East Coast designs has listed for $4.5 million.
Dubbed Glen House, the four-bedroom residence anchors a 2.4-acre leafy parcel in the affluent suburb of Stamford, Connecticut. From the start, however, the integrity of Neutra's aesthetic was compromised: Designed in 1959, the 4,000-square-foot dwelling was crafted for the wealthy Glen family, who requested a traditional floor plan with maid's quarters, eschewing the open, more modern approach favored by Neutra. Additionally, due to ballooning construction costs, several of the architect's design choices were scrapped for more economical ones. (Among these were wood siding instead of stucco and reduced skylights, which had been precisely positioned by Neutra to take advantage of both solar and lunar light.)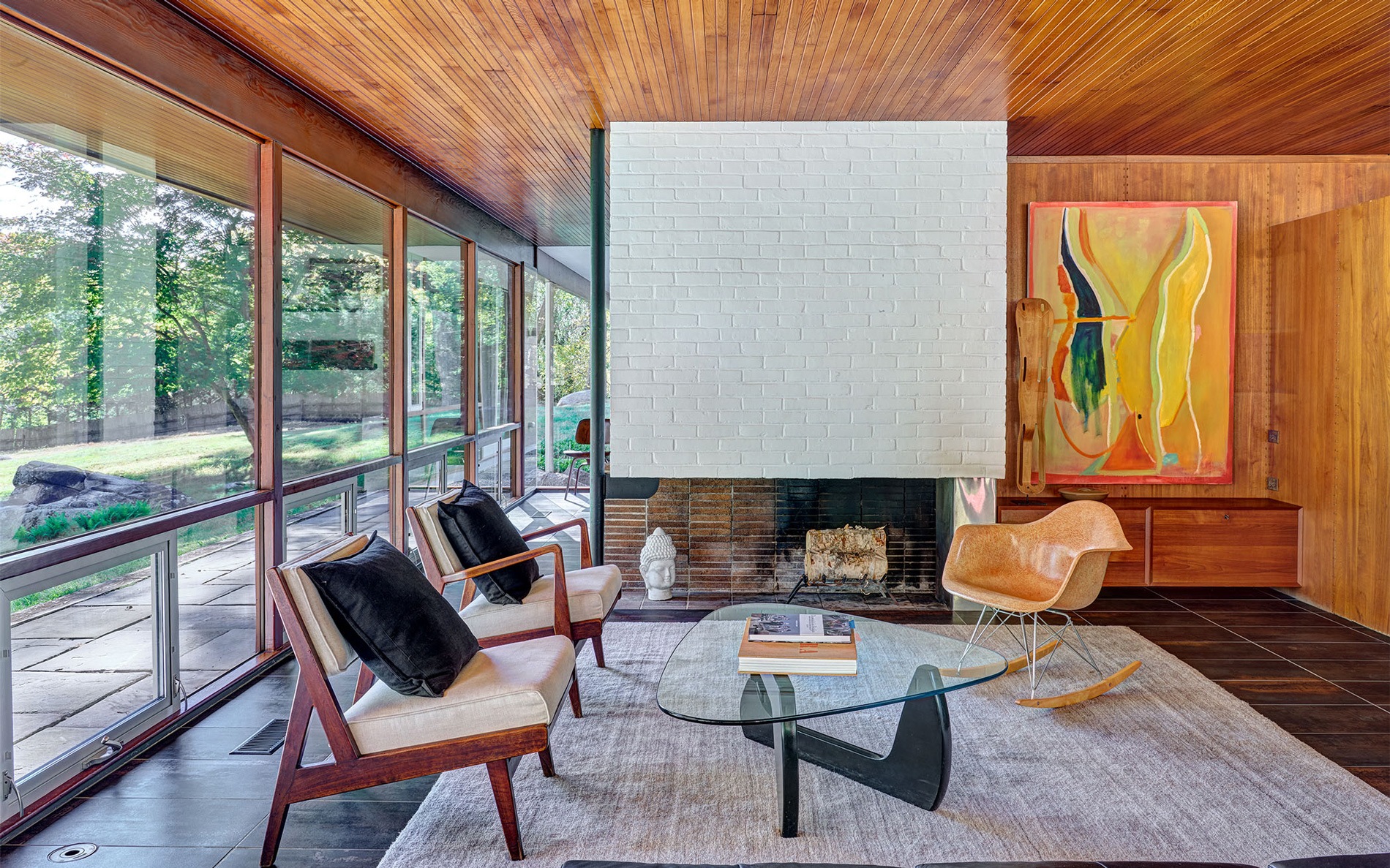 By 2005, when the current owners acquired the estate, carpeting had been installed throughout and the original fireplace bricked over, so they set about spearheading a sensitive update to reflect Neutra's original vision. Greenwich-based firm Joeb Moore & Partners oversaw the years-long overhaul, which was completed in 2010. Included in the makeover were new tile flooring, stucco siding, enlarged skylights, and the opening of the kitchen to the living room, which boasts floor-to-ceiling windows. The glowing results earned the practice several accolades, among them an AIA Connecticut Honor Award and an AIA New England Merit Award for Design Excellence.
Since then, a newly expanded owners' wing was completed by Rolfs Elert Office, which added a dressing room and enlarged the sleeping chamber to capture the western exposure. Surrounding the home are stone terraces, which are shaded by the cantilevered roof, that engage in a dialogue with the property's rocky terrain.
Glen House is listed with Rick Distel of Compass. See more photos below.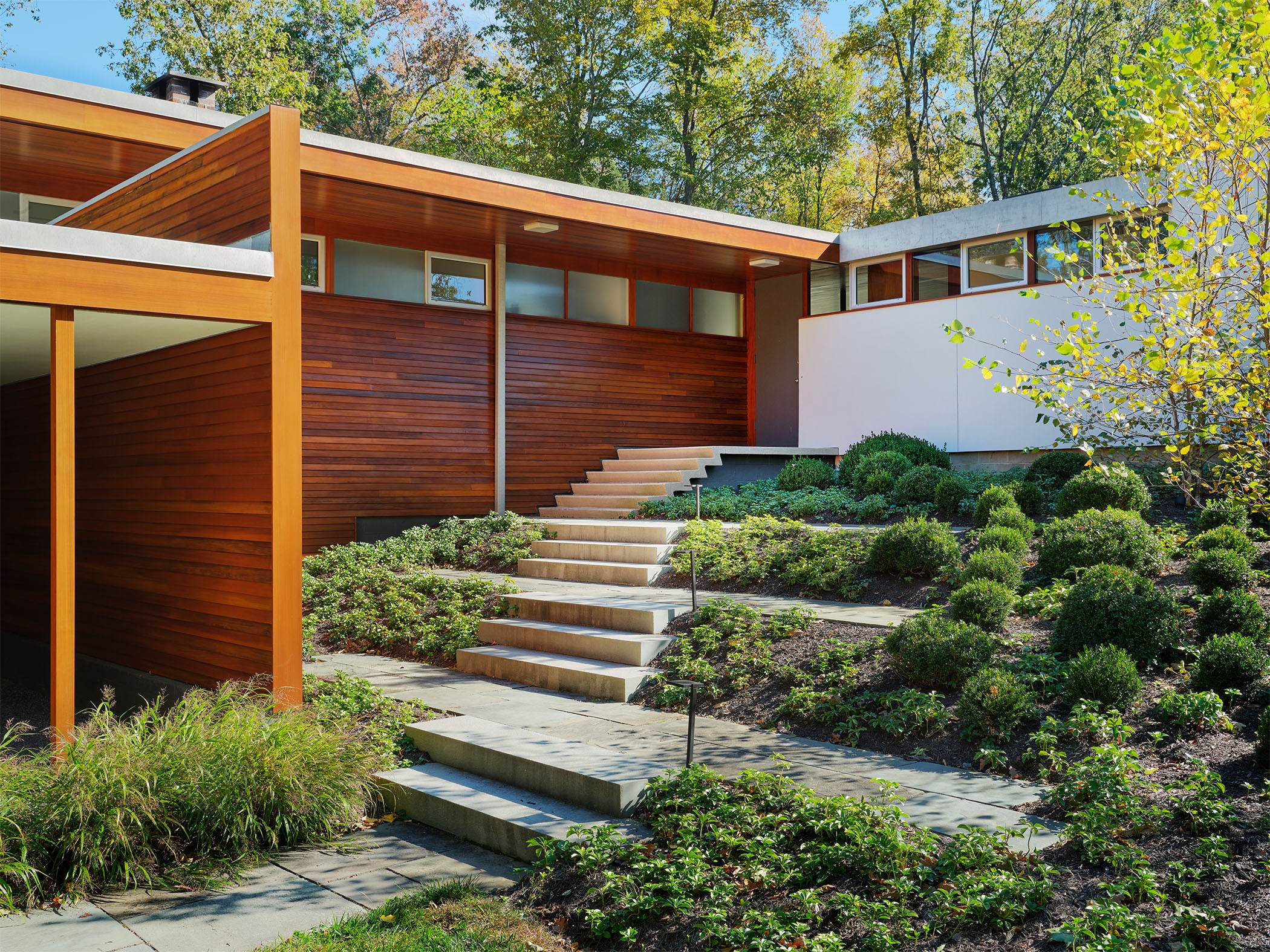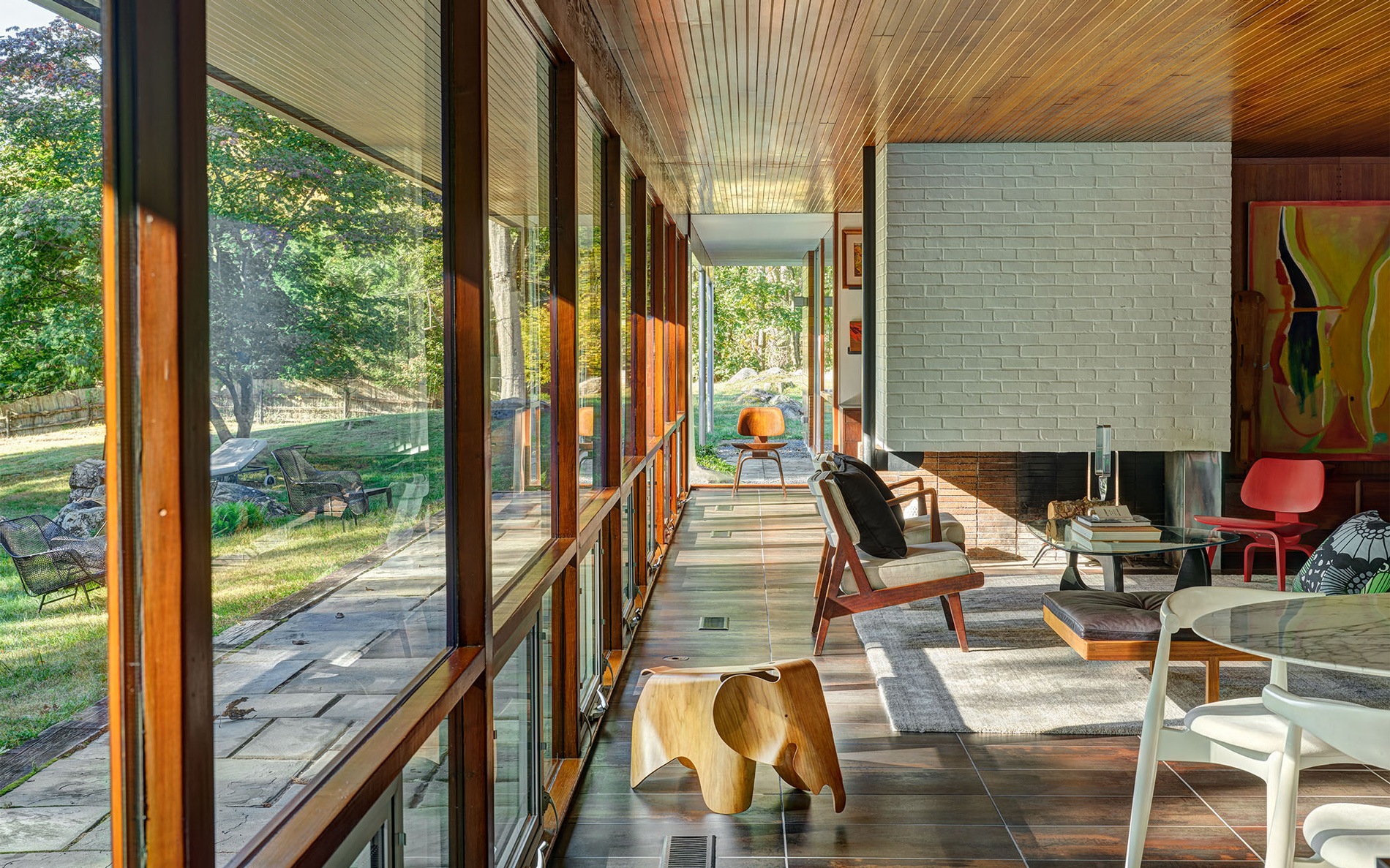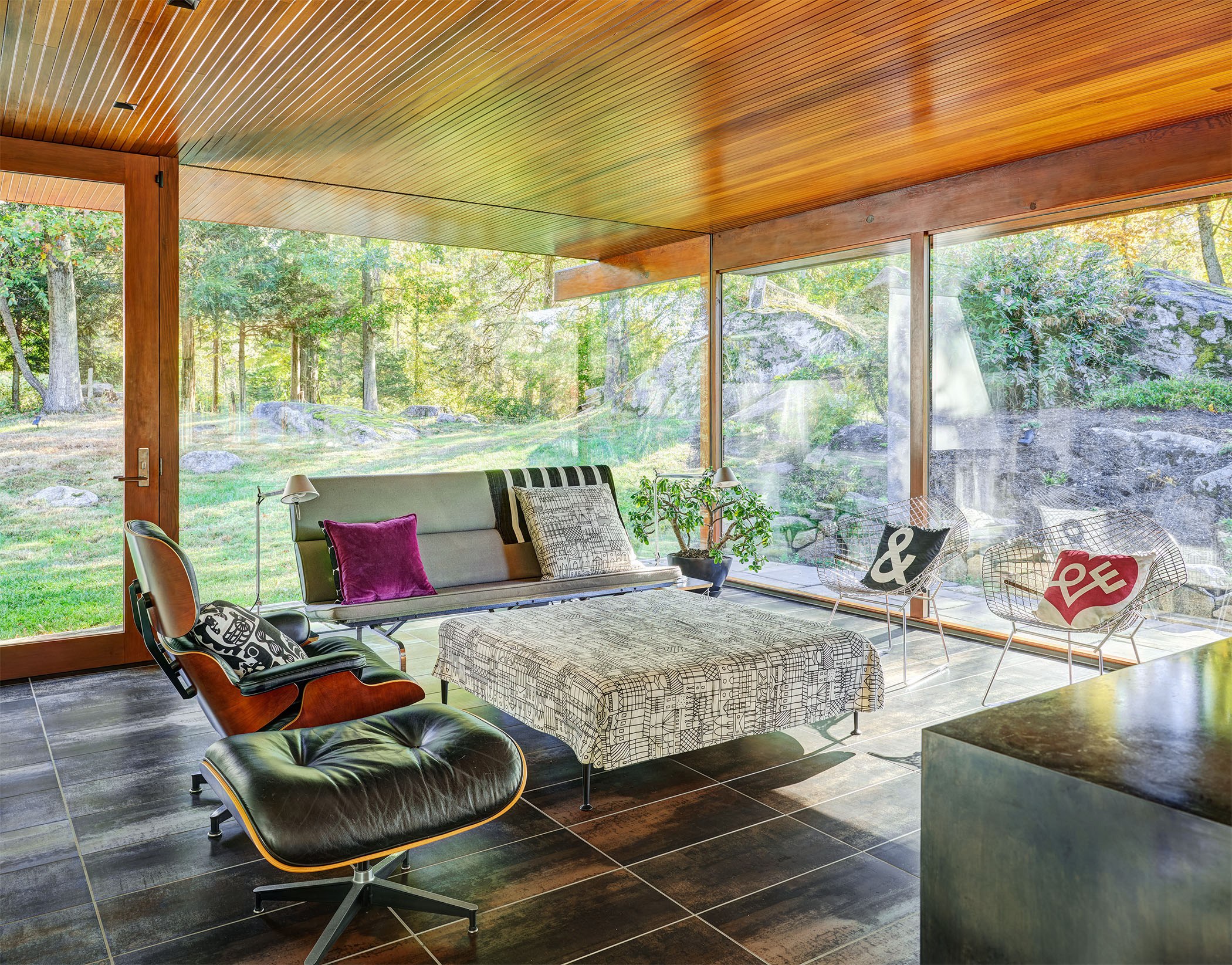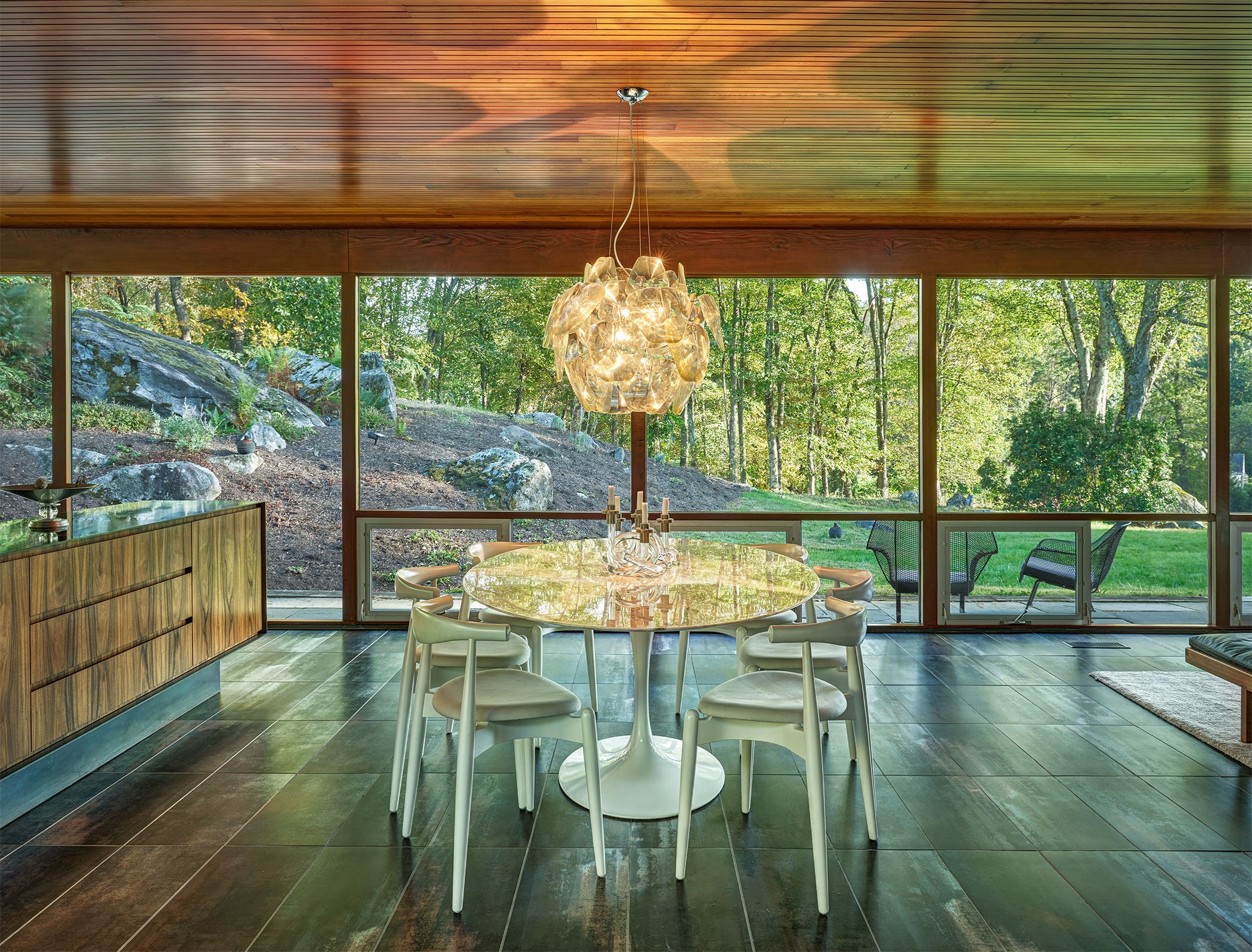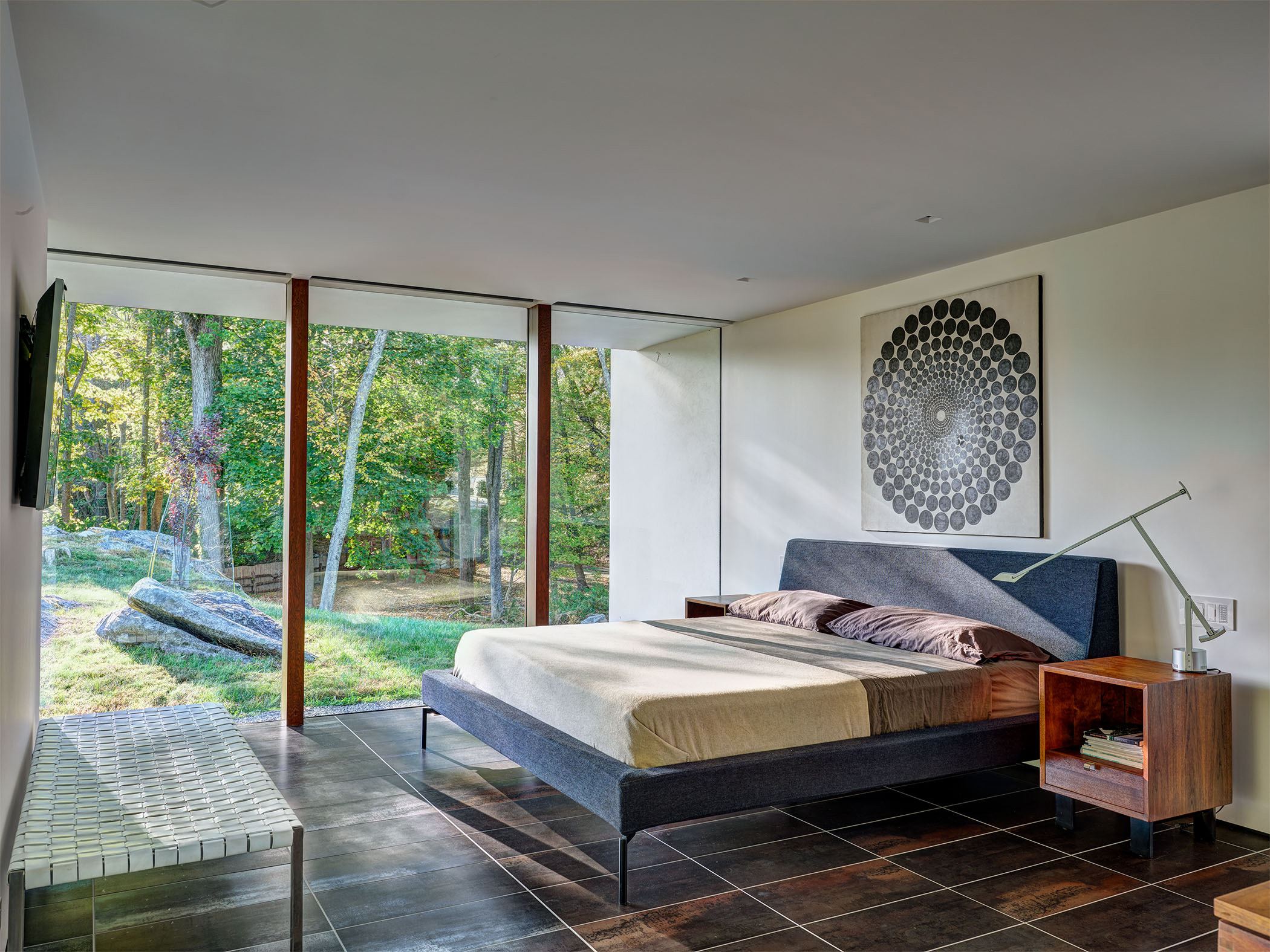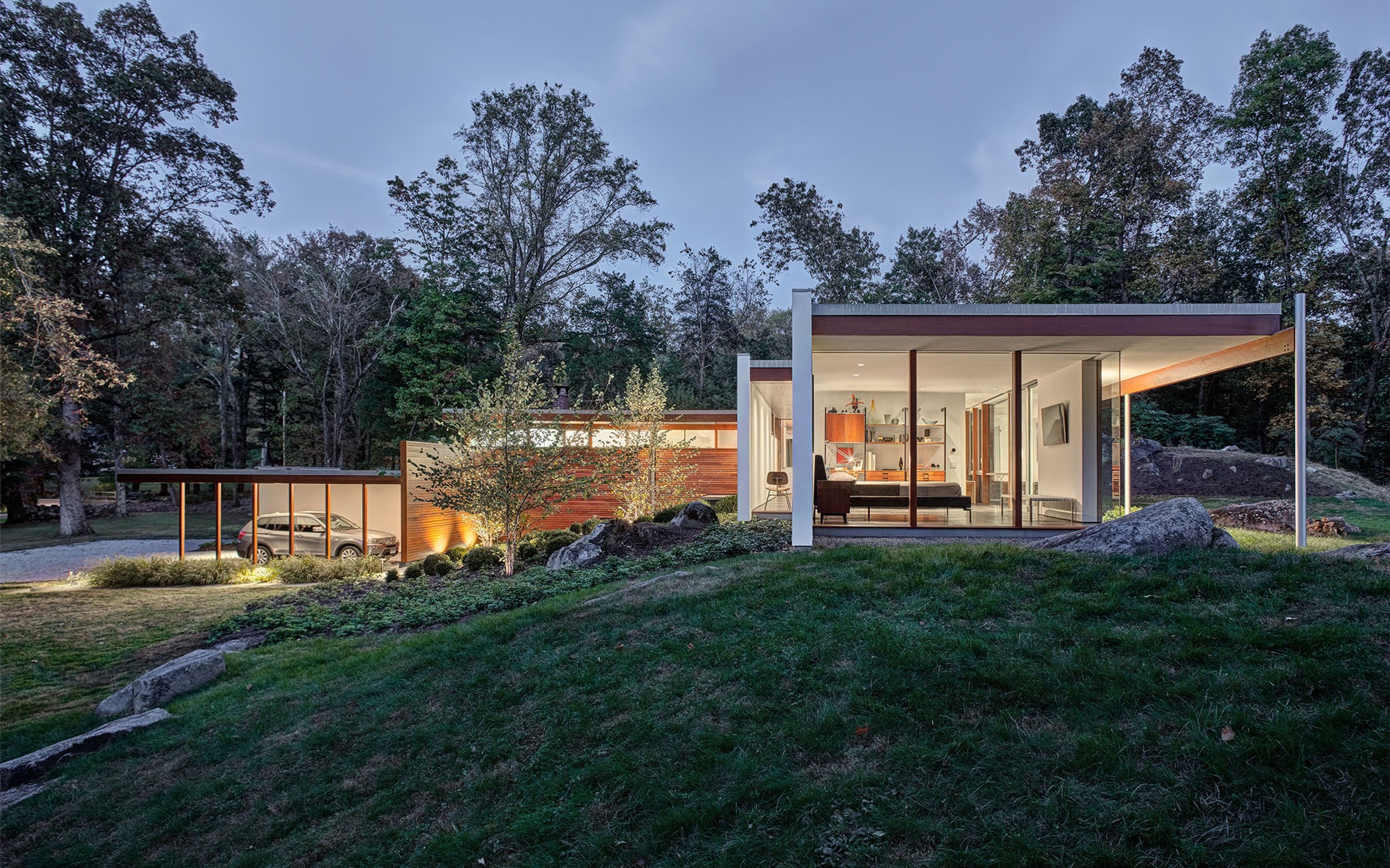 Next Post