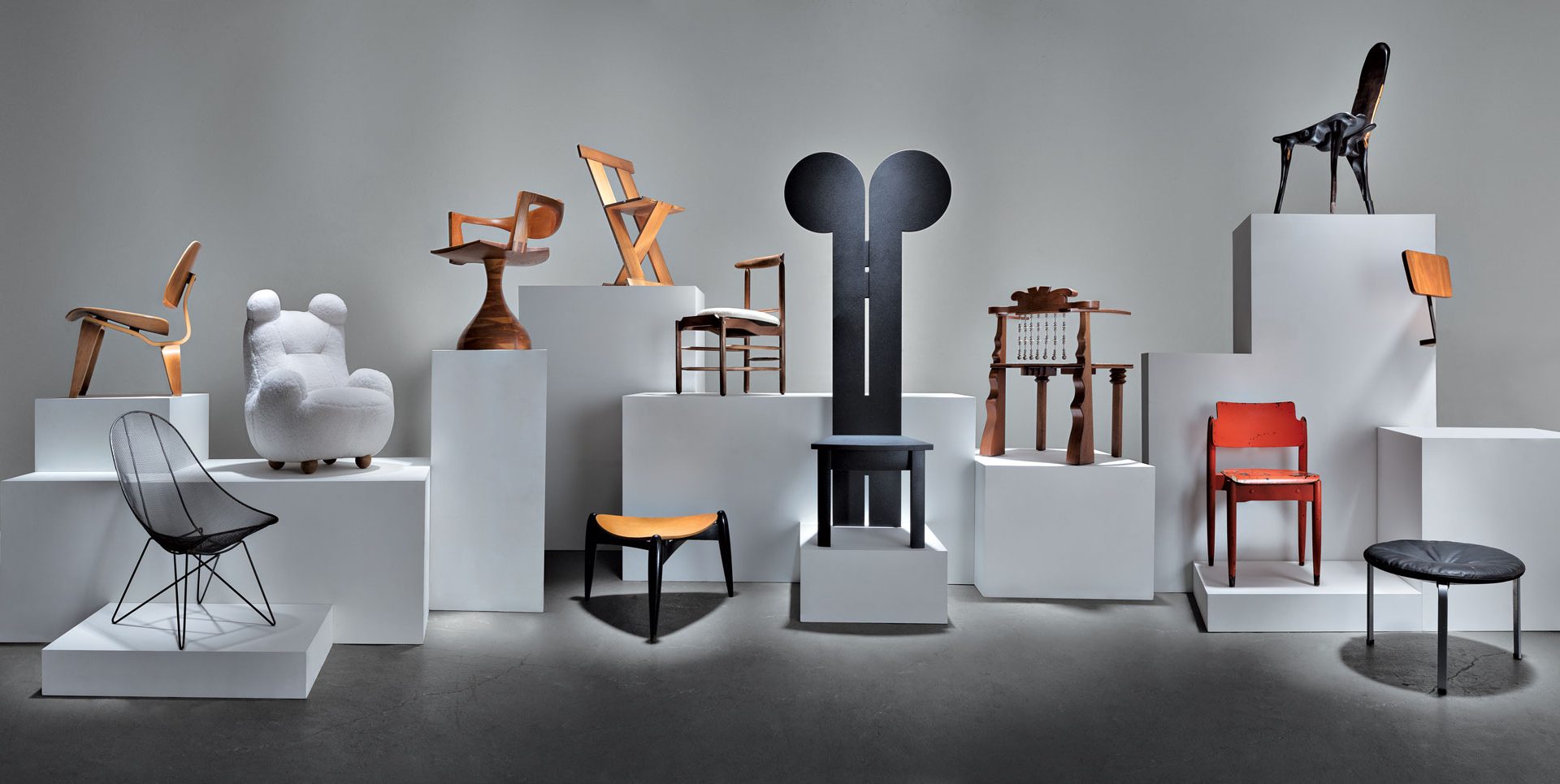 Tour R & Company's Sprawling New Tribeca Space
The iconic gallery opens a space to match its storied program
Zesty Meyers and Evan Snyderman, founders of the Manhattan design gallery R & Company, have never seen themselves merely as furniture dealers. "A big part of our job is being storytellers," says Snyderman. "Telling people the histories of artists and individual pieces is one of our passions."
Now R & Company has a much larger stage for telling those stories. After nearly two decades in a 2,800-square-foot Tribeca storefront, where the partners were early advocates of everything from the leggy lamps and tables of Greta Magnusson Grossman to the shaggy, beastly creations of the Haas Brothers and Porky Hefer, the company has expanded with gusto, opening an additional 8,000-square-foot three-story space one cobblestoned block away. The gallery's growth coincides with its 20th anniversary and the release of a new book, R & Company: 20 Years of Discovery (Damiani).
Located on the lower levels of an 1869 cast-iron building, the cavernous second home was designed by California firm wHY and includes reconfigurable exhibition spaces, a 45-foot-high atrium, and an expansive archive and library open to visitors. "For 20 years, we've been hunting down and rescuing the archives of designers we've championed," says Meyers.
The treasures they have amassed—none of them for sale—include drawings by Magnusson Grossman, Joaquim Tenreiro, and Wendell Castle; Sergio Rodrigues's magazine collection dating from the 1940s; hundreds of photographs by Julius Shulman; and other documents and small objects. Until now, Meyers and Snyderman used this collection as their personal resource for producing exhibitions and books, while also occasionally lending pieces to institutions such as the Los Angeles County Museum of Art and New York's Museum of Modern Art.
At R & Company's new location, however, the partners are throwing the doors wide open with changing archival exhibitions, appointments for researchers, and public presentations. "We've already had events for fourth graders, as well as for scholars of the decorative arts," says Meyers. "We really want to take it that far. Why should we limit what we can do?"
For the opening, Jeff Zimmerman produced a monumental "vine" chandelier, which sprouts enormous glass grapes that cascade down the three levels of the atrium. What will eventually follow is almost impossible to predict. That's just fine with Meyers, for whom there is no other way forward: "Why not leave people guessing what's next?"
A version of this article first appeared in print in our 2018 Summer Issue under the headline Pushing Boundaries. Subscribe to the magazine.
SaveSave
SaveSaveSaveSave
SaveSaveSaveSaveSaveSave
Next Post