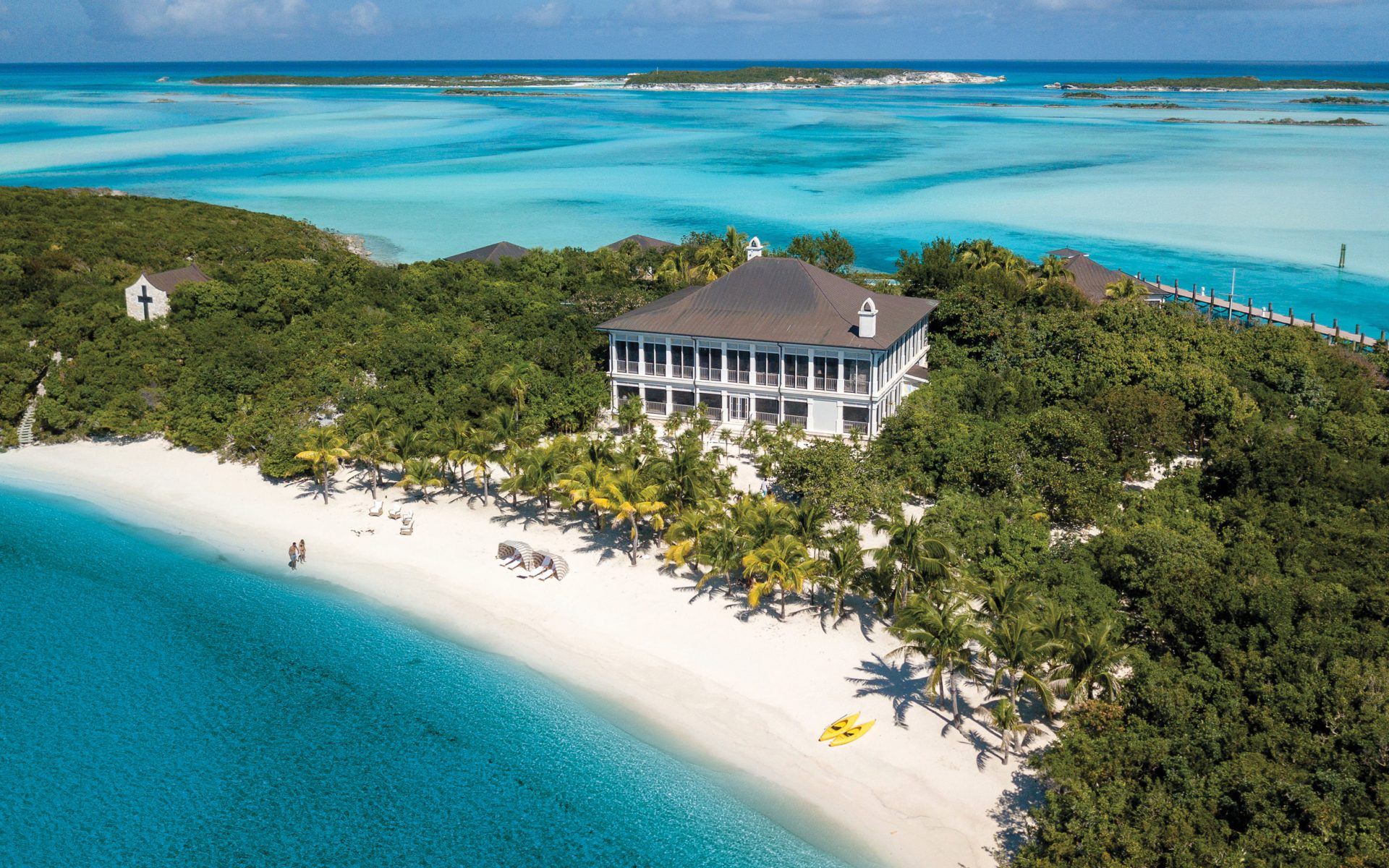 Why Buying a Private Island Is Easier Than You Think
From the Caribbean to New York's Hudson Valley, having your own secluded getaway doesn't have to be a fantasy
Few things are as glamorous as owning an island—just ask Richard Branson, Faith Hill, or Johnny Depp, all of whom padded their real estate portfolios with such secluded properties. The number one lure? "Privacy," says Chris Krolow, CEO of global brokerage Private Islands Inc., the industry's leading specialist. "These buyers are looking for their own little kingdom where there's no traffic and they can't see their neighbors."
But you don't need celebrity-level wealth to enjoy a slice of paradise. While the priciest of the world's roughly 200 available islands can top nine figures, some can be found for under $100,000—if you know where to look. Krolow's website, along with Vladi Private Islands, offers a good start, as do worldwide brokerages like Sotheby's and Christie's, which have dedicated island portfolios.
The next step is to zero in on a location. Krolow cautions against buying in much of Asia (excluding Thailand) and the South Pacific due to pervasive leasehold laws that prevent land from being purchased outright. Freehold islands, meanwhile, generally appreciate in value and can be found throughout the U.S., Canada, and corners of the Caribbean, including English-speaking countries like Belize and the Bahamas. In addition, lake islands usually go for less than those in the ocean; plus, they aren't susceptible to salt water's corrosive effects. 
Recommended: You Ultimate Guide to Buying a Classic French Château
Ostensibly prized for their endless potential, undeveloped parcels should be avoided because they require a slew of costly permits, environmental assessments, and extensive infrastructure planning. Makeup mogul François Nars, for instance, told Vogue that he and design firm Studio Liaigre faced "every challenge that you can imagine and more" to create a Tahitian fantasy on an untouched atoll in Bora-Bora.
"The best places," says Krolow, "have an existing home with a good footprint, so you don't need to worry about reinventing the wheel." One such listing is the heart-shaped Petra Island in the Hudson Valley, which boasts two Frank Lloyd Wright–designed residences, the larger of which was completed posthumously by its owner, Joseph Massaro. The ten-acre isle even features a helipad, making it possible to reach Manhattan in 20 minutes. 
"It still surprises me how beautiful this place is," says Massaro of the wooded compound. "I notice new things every day." Island time, it turns out, might not be that far off after all. 
A version of this article first appeared in print in our 2019 Late Fall issue under the headline "Paradise Found." Subscribe to the magazine.
Next Post