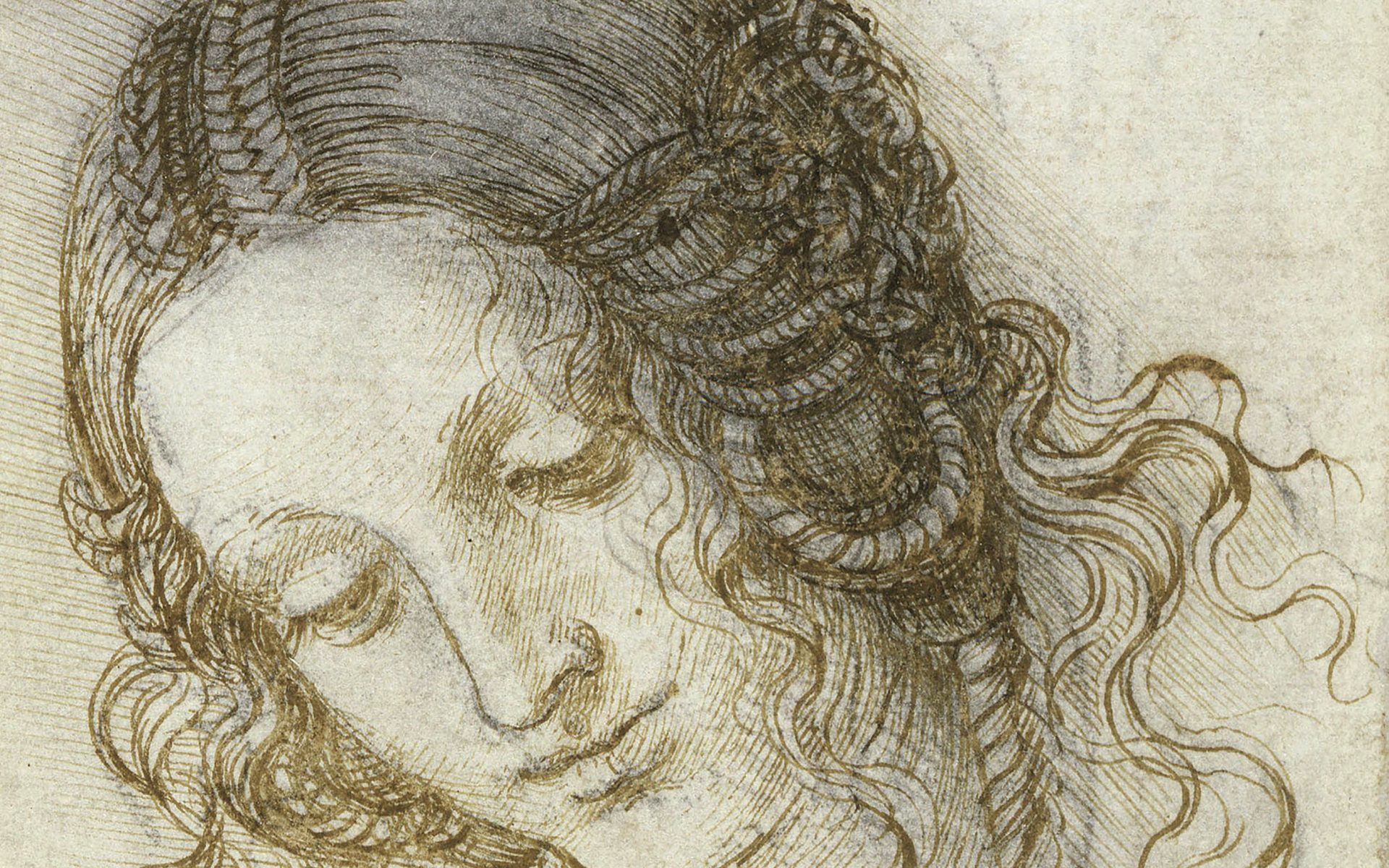 These Beautiful New Postage Stamps Feature the Sketches of Leonardo da Vinci
Issued in the U.K. by the Royal Mail, the new stamps commemorate the 500th anniversary of the Renaissance painter's death
To honor the 500th anniversary of Leonardo da Vinci's death, the United Kingdom's postal service, the Royal Mail, has issued a beautiful set of postage stamps featuring drawings from the brilliant artist's notebooks.
There are 12 stamps total, each corresponding to a drawing in a multi-institutional series of exhibitions titled "Leonardo da Vinci: A Life in Drawing," on view through May 6. There are 12 institutions participating, each exhibiting one piece. The Royal Collection, which owns the drawings, houses over 550 of the master artist's sketches in the Print Room at Windsor Castle. Painstakingly preserved over the years, these works have remained in almost perfect condition.
Of the many featured drawings—which range from sketches of saints to flora and fauna and detailed studies in anatomy and physics—several include his "mirror-image" notes to self, which Leonardo, who was left-handed, famously wrote from right to left.
Recommended: See David Hockney's Portraits of Bruno Mars and Ed Sheeran
One of the drawings on view, The Head of St. Philip (circa 1495), is a study for The Last Supper and depicts the reaction of Saint Philip to Jesus' announcement of his imminent betrayal. Painted on the wall of the monastic church of Santa Maria delle Grazie in Milan, the artist's greatest completed work has slowly faded following centuries of exposure to the elements and desperate restoration attempts, yet this drawing remains in immaculate condition, capturing all of Da Vinci's original intention.
"Five hundred years after his death, Leonardo's drawings continue to inspire and intrigue us," said Philip Parker of the Royal Mail in a statement. "We are delighted to feature 12 of the finest examples from the Royal Collection on these stamps."
The stamps are now for sale through the Royal Mail.
Next Post