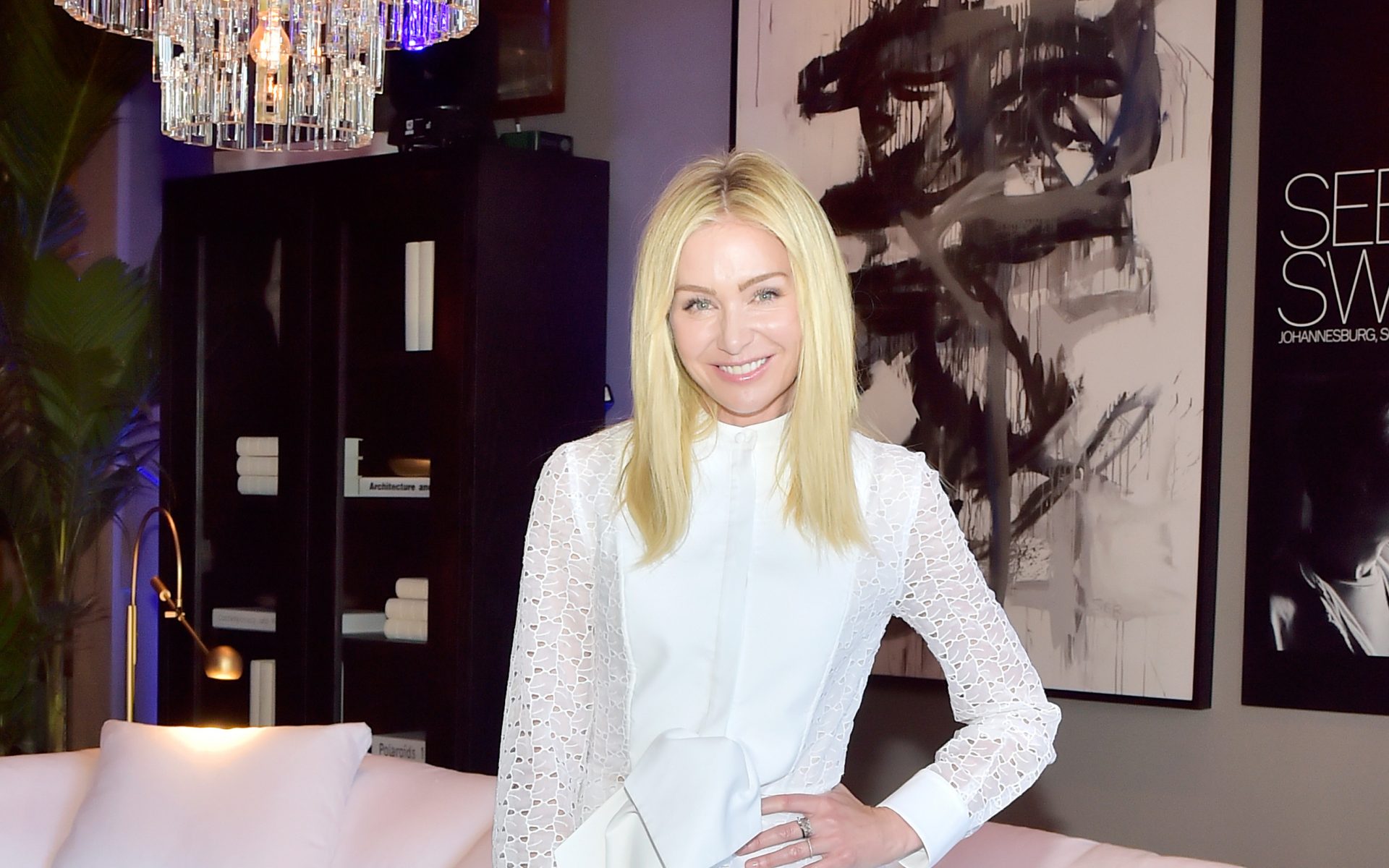 How Portia de Rossi Plans to Democratize the Art World
The actress talks to Galerie about her new venture
The complex artist-gallery relationship and elitist art market have long been a fraught topic of conversation in the art world. Every so often, new opinions are offered to shake up the system, proposing alternative models that allow a fairer deal for artists and art access to a wider audience.
The art world has traditionally been dominated by an elite fraternity of galleries who sell to a select group of collectors. In recent years, there has been a lot of talk about, and a variety of attempts to 'democratize the art world' or at least offer alternative models to connect art and artists with new audiences.
The latest art-market disruptor is an unlikely contender: Portia de Rossi. With her new startup titled General Public, the award winning television actress hopes to democratize the art world. Launched in May, the company produces three-dimensional reproductions of unique artworks—a hybrid between painting and printmaking—by using a technology she created with Fujifilm. Her aim is to open up the market and render the middleman—the gallery—obsolete. In a collaboration with RH, Restoration Hardware, the company offers design aficionados the ability to find an exclusive curation of nearly four dozen paintings by artists Koen Lybaert, Kali Sanders, Seb Sweatman and Paul van Rij at some 100 stores nationwide.
Recommended: Inside Darren Star's Hamptons Hideaway
In the last few years we have seen technology work in similarly powerful ways. Take Artform for example, a relatively new platform that allows fans to support artists and architects through monthly subscriptions. And just this past week, the investment startup Maecenas, a new online marketplace that promises to give art enthusiasts the chance to buy shares in famous paintings, opened online registration to participate in an event billed as "the world's first ever blockchain-based auction of fine art." Fans of Andy Warhol can now purchase a fractional share of his 14 Small Electric Chairs (1980).
De Rossi takes things a step further by allowing artists to distribute high-quality replicas of their work directly to the buyers, which she hopes puts the control in their hands and empowers the artists. "Support artists, not art," de Rossi tells Galerie. The company offers 5 percent to artists, which is small compared to the sum generally offered by galleries of 40-50 percent. But artists have the potential here to scale up and sell more works. (The works are sold in editions of up to 500.)
Divided into four themed collections: Studiomarks, Colorfield, Found Art, and General Public Domain, the one-of-a-kind works offered by General Public are aimed at people who would like to hang a piece of art in their home but are new to collecting or don't like to buy from galleries. "I like to think of the originals like sculpture molds, and that the prints are as valuable as the original painting," de Rossi writes in a statement on her website.
Spotlighting the synergy between art and technology, the 3-D printing technique is called a "Synograph," and unlike a print or dorm room poster, it also captures the physical texture of the painting's marks and brushstrokes. The synographs are available to purchase from the General Public website for a price tag of between $500 and $4000.
Here, Galerie talks to De Rossi about the project.
How did the idea for General Public first come about?
I wanted to bridge the gap between the decorative and the fine art market. Although many folks have an appreciation of art and would like to own good works by good artists, not everyone wants to learn about the art market or they find collecting—and the galleries—intimidating. We developed a print, called a Synograph, that is an almost identical reproduction of the original painting-complete with texture. The Synograph provides folks with an alternative to collecting paintings and the flat poster-like print. This proprietary technology and our professional curation is how we bridge the gap."
Recommended: Cross-Collecting Is in Full Swing at Masterpiece London
Has your personal experience as an artist played a role?  
As an artist myself, I have watched every other art form use technology to cut out the middleman, democratize art, and empower the artist. For example, the printing press and the internet have revolutionized writing; the phonograph and the MP3 have revolutionized music. And yet painters' careers are still controlled by gallerists. I want painters to have the ability to sell editions of their paintings to maximize their profitability. I also want the folks who really appreciate these artists to be able to own and enjoy their works as the artist intended them to be enjoyed.
How do you make sure that the technology doesn't threaten or devalue an artist's original work? 
Our technology elevates printing. The Synograph replaces a poster-like print, not an original work. It shows the work as the artist painted it. Without seeing the brushstrokes, you don't get the whole story. It could be argued that the more people who get to enjoy an artist's work, the more celebrated the artist becomes.
What was the selection process behind the artists you currently work with? What are you looking for?
I work with art advisors and gallerists who know more than I do about an artist's technical proficiency. I want to make sure the painting is made by a good painter. So we look at the artist's body of work before selecting an image for printing. I choose artists that I love, admire and want to share.
You are a big art collector yourself. What art do you have in your homes right now and who are your favorite artists?
Ellen and I have been collecting for many years and are fortunate enough to have some great works. Our collection is mostly post-war and contemporary. The fact that I feel guilty that only we get to enjoy these works is one of the reasons I started this company. Great art needs to be shared, and the experience of living with a great painting far exceeds living with a flat, lifeless print. Joan Mitchell is one of my favorite artists and we are lucky enough to live with one of her paintings.
What do you have planned for the company next? 
I want General Public to be a trusted, go-to art brand, so we are taking our on-line store to the streets so folks can see and feel the texture in our prints. Our first show will feature LA street artists and will be at Santa Monica Place in the fall. We will have artists in residence so the general public can talk the people behind the paintings and watch them work. It's our mission to lift the veil from the art world and bring art out of the galleries and to the general public.
Next Post