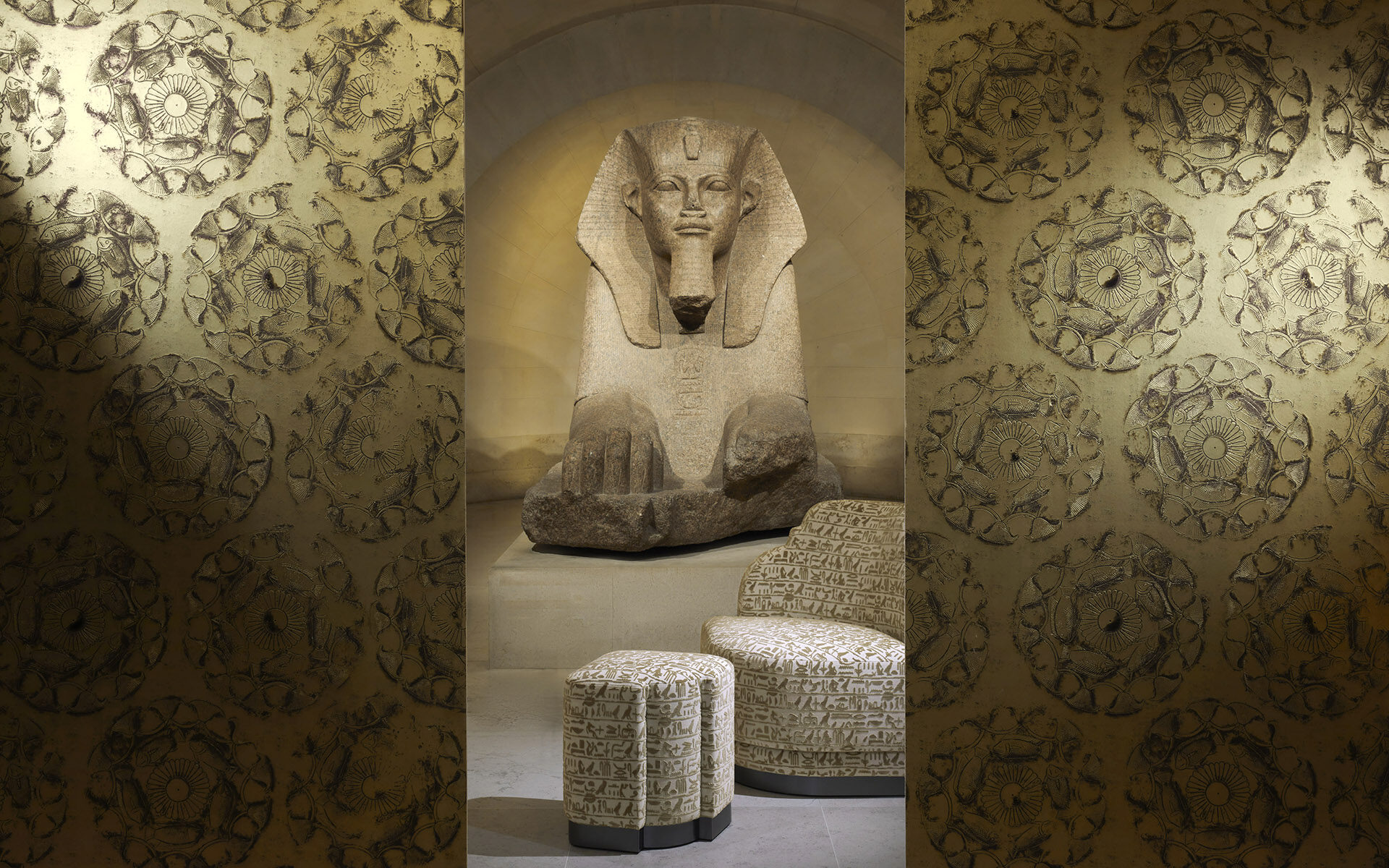 Pierre Frey Joins Forces with the Louvre for a Stunning New Collaboration
Available now, the Merveilles d'Egypte, or the Wonders of Egypt, array includes fabrics, wallpapers, and rugs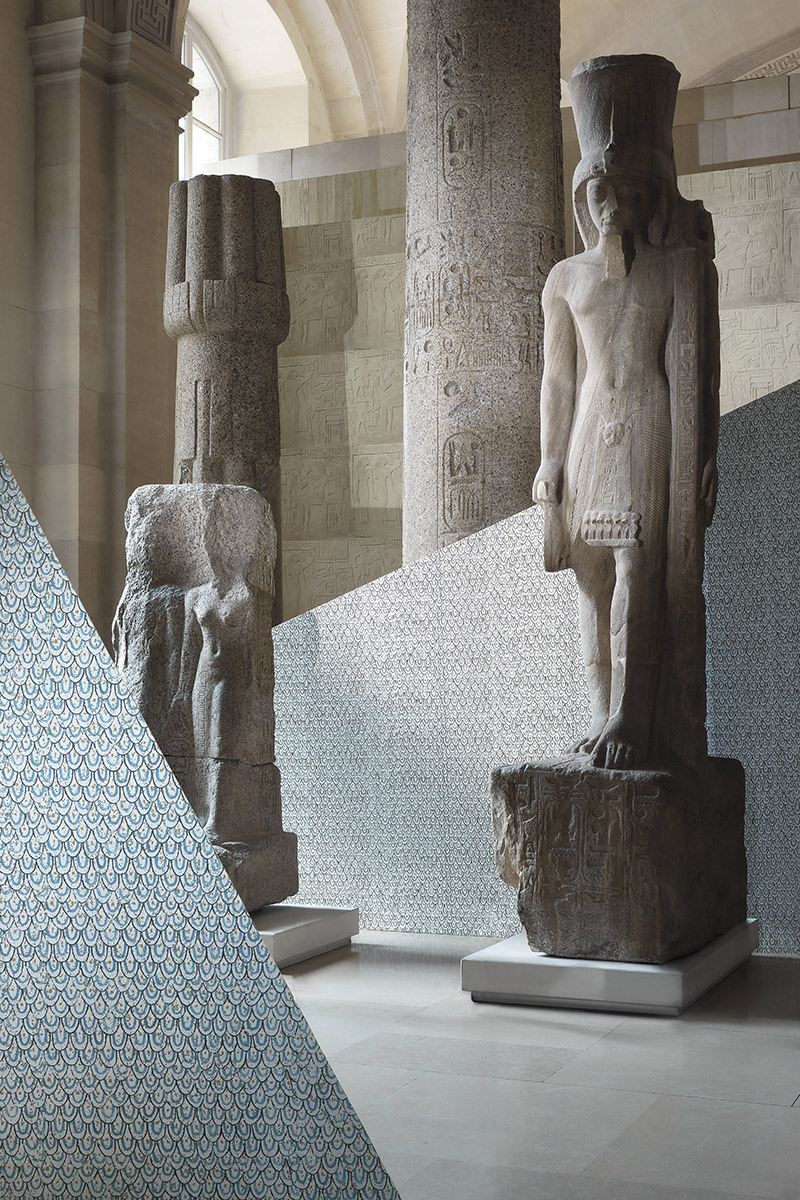 Since 1935, the legendary, family-run maison Pierre Frey has found its inspiration points in places of all kinds—whether globally or close to home, from the distant past or a recent passing encounter. It was a fortunate combination of all these elements that was the spark for a new collection, created in collaboration with the Louvre.
The partnership is an homage to ancient Egypt and coincides with the bicentenary of Jean-François Champollion's decipherment of the hieroglyphics—a landmark to be commemorated at the Louvre in a major exhibition opening in April. "This year is a big anniversary for the Louvre and ancient Egyptian history and we realized this was the moment to create a collection on Egypt," says Pierre Frey, the brand's communications director, who is also the grandson of the company's founder. "The Louvre Museum has started to do collaborations only recently—two years ago—and we are one of the next."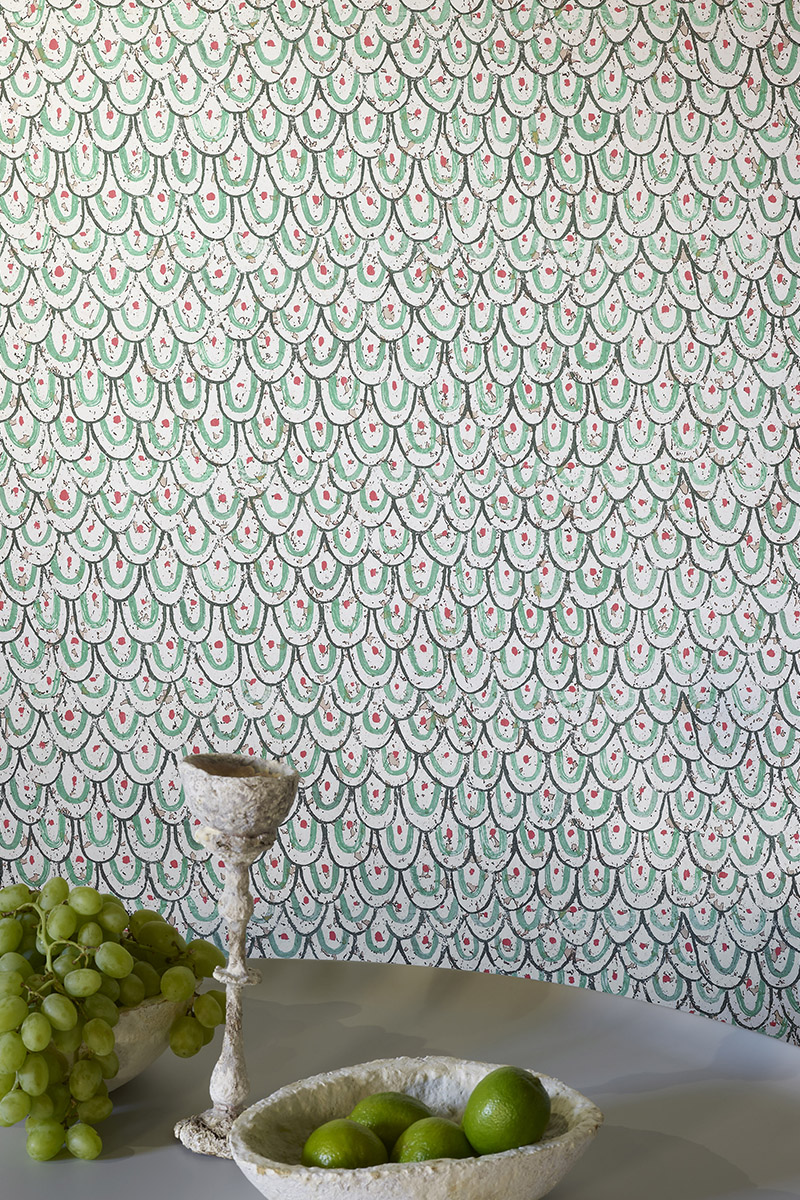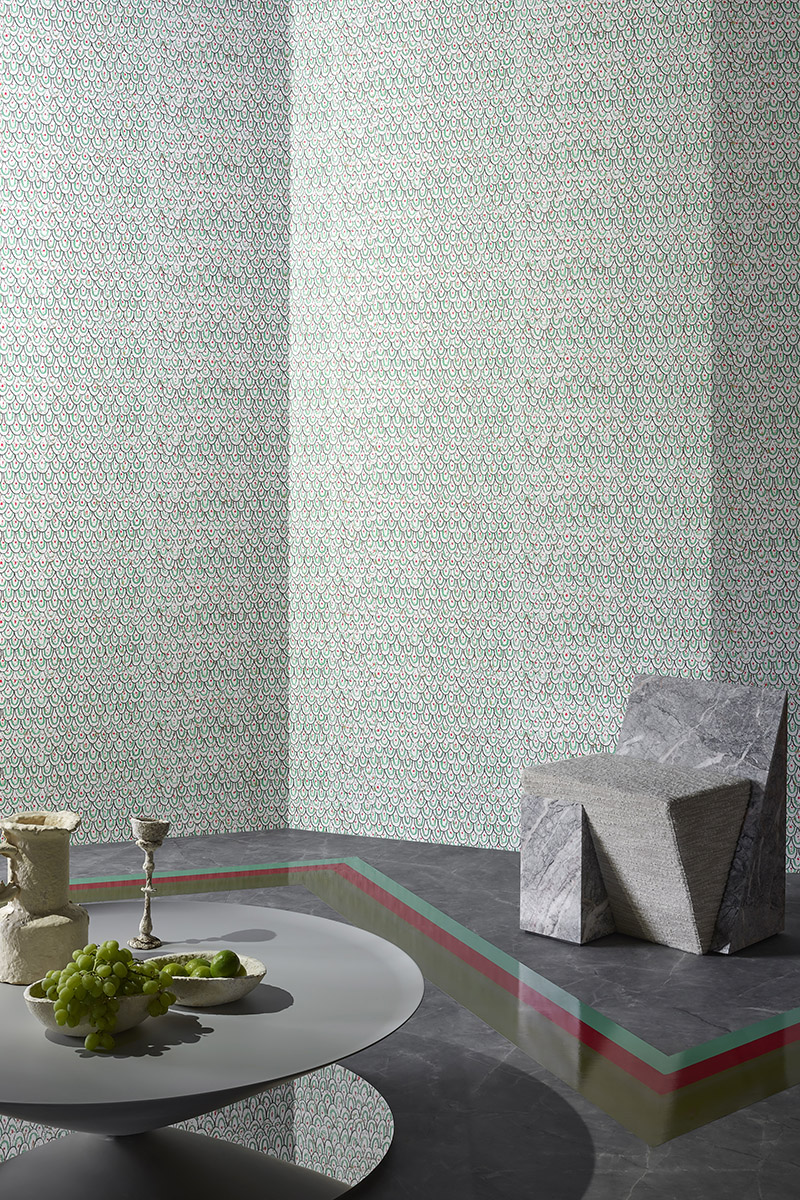 A rich archive of ancient artifacts inspired a spectacular collection of wallpapers reverently named the Marveilles D'Egypte, or the Wonders of Egypt. The Pharaon wallpaper features abstract details pulled from the painted artwork on an ancient Rishi coffin. Another exceptional object, a gold cup with the name of General Djéhuty, becomes its own motif when reinterpreted and presented in repeat on a striking wallpaper. The dress of the female statue La Porteuse d'Auge features a scalloped pattern that informed a wallpaper of a similar shape but presented in fresh new colorways.
"Every pattern has a different story," Frey explains. "Sometimes it's exactly a replica, sometimes we take just a little bit of an element of an object or a writing, of a color or a shape—and we play. We make it more contemporary. There are no rules."
A version of this article first appeared in print in our 2022 Spring Issue under the headline "Making History." Subscribe to the magazine.
Next Post