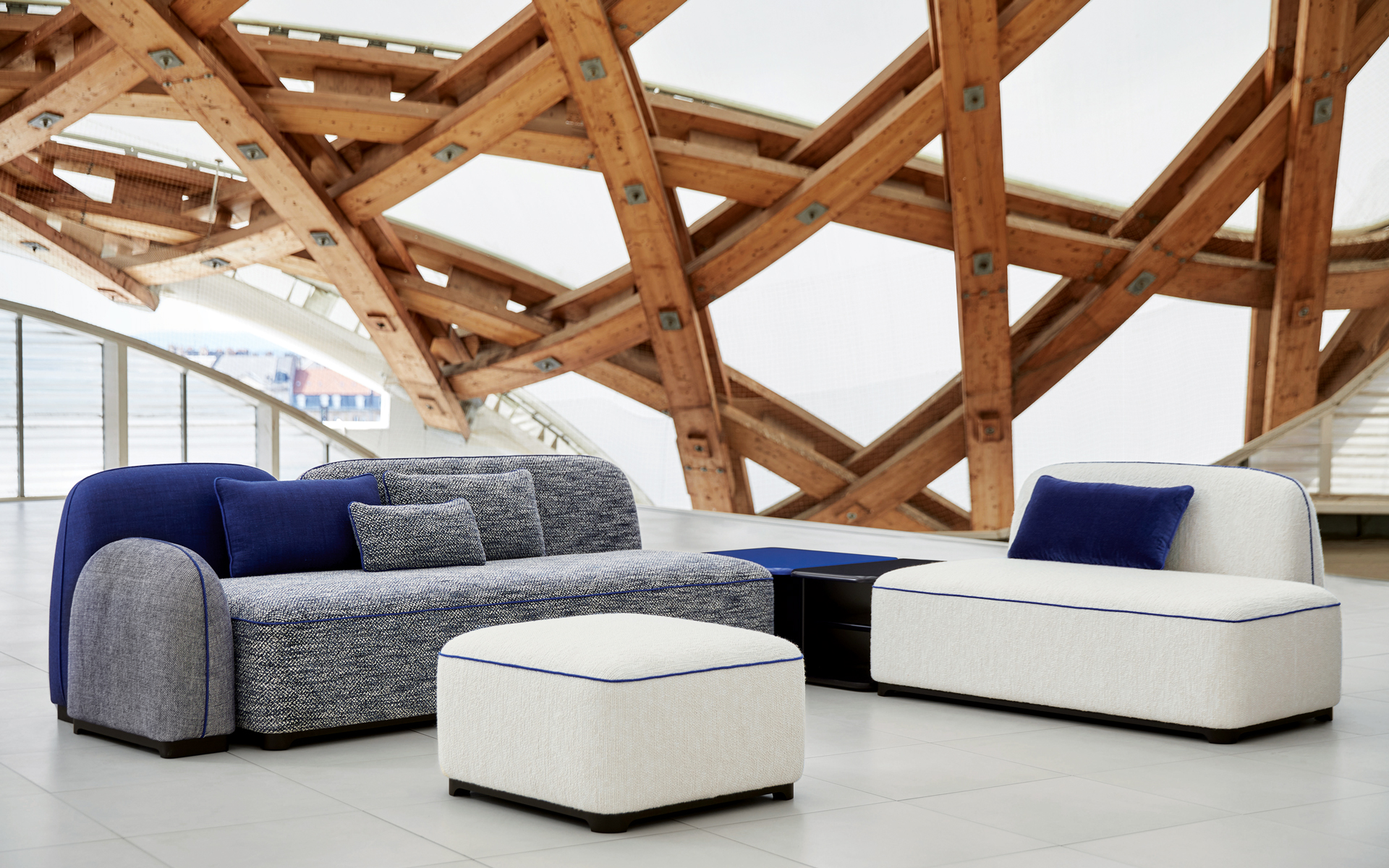 Pierre Frey Launches Dynamic Furniture Collection with Constance Guisset
The shape-shifting Dolmen line is a 14-piece array of footstools, benches, tables, and more
Rarely does the term modular seating conjure feelings of swoony delight, but leave it to luxurious design maison Pierre Frey to refresh the category in a fashion that goes far beyond functional. The new Dolmen collection, a collaboration with design star Constance Guisset, showcases a flurry of new furniture introductions from the beloved French brand known mainly for fabrics, wallpapers, and rugs.
Inspired by geology and Icelandic lava fields, Dolmen's array of footstools, benches, tables, and armrests are curved and soft, with a purposeful edge. The collection's 14 pieces can be used together or separately in a multitude of arrangements. "I'm interested in lightness and movement in the objects. Sometimes my objects move; other times they seem like they could move," says Guisset, whose best-known designs include Vertigo, a swooping sun-hat-shaped light pendant. Her work was the subject of a solo exhibition at the Musée des Arts Decoratifs in Paris, highlighting a long list of career achievements. "The sofa has a capacity to move and change. You can reinvent it—almost like a Lego but soft."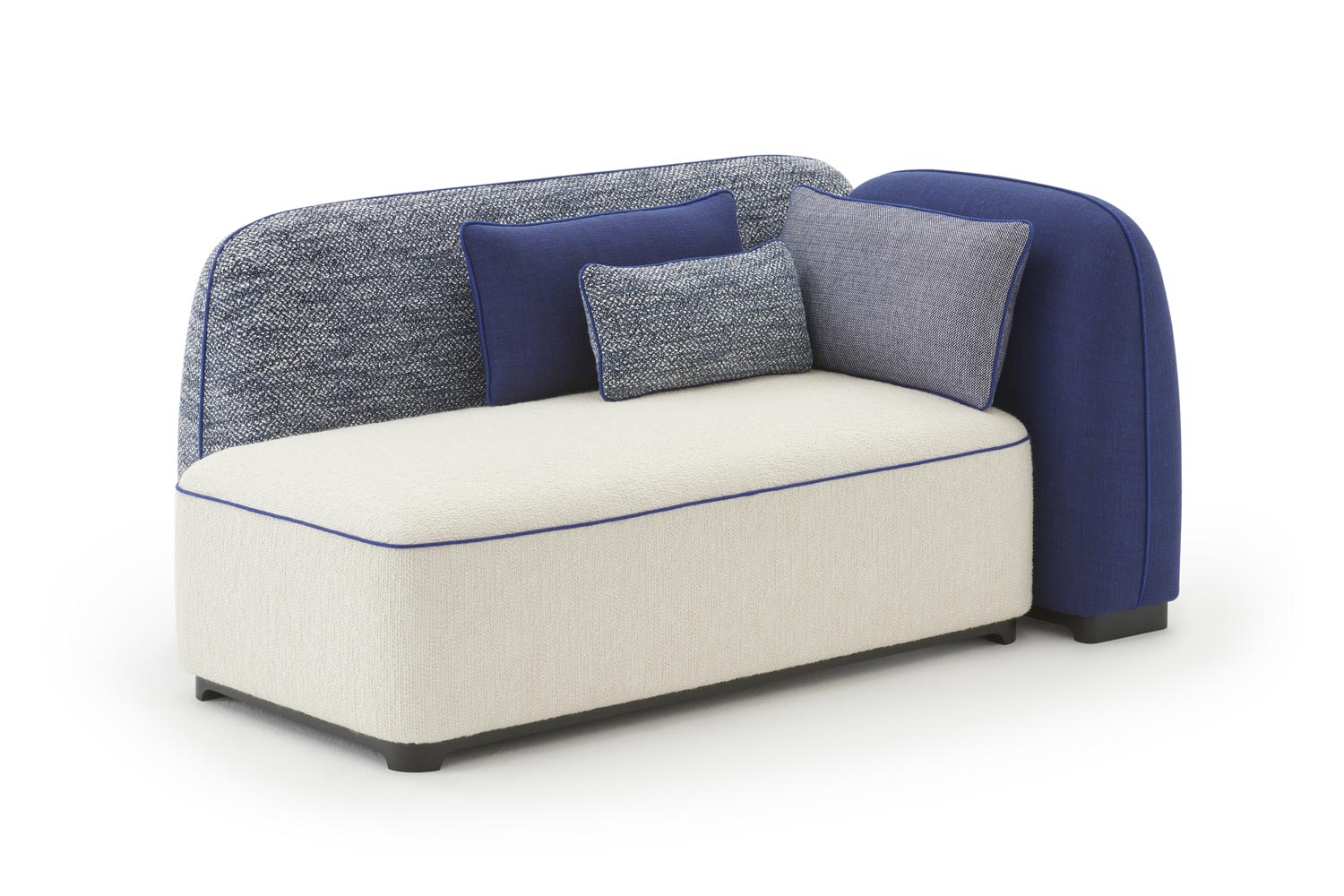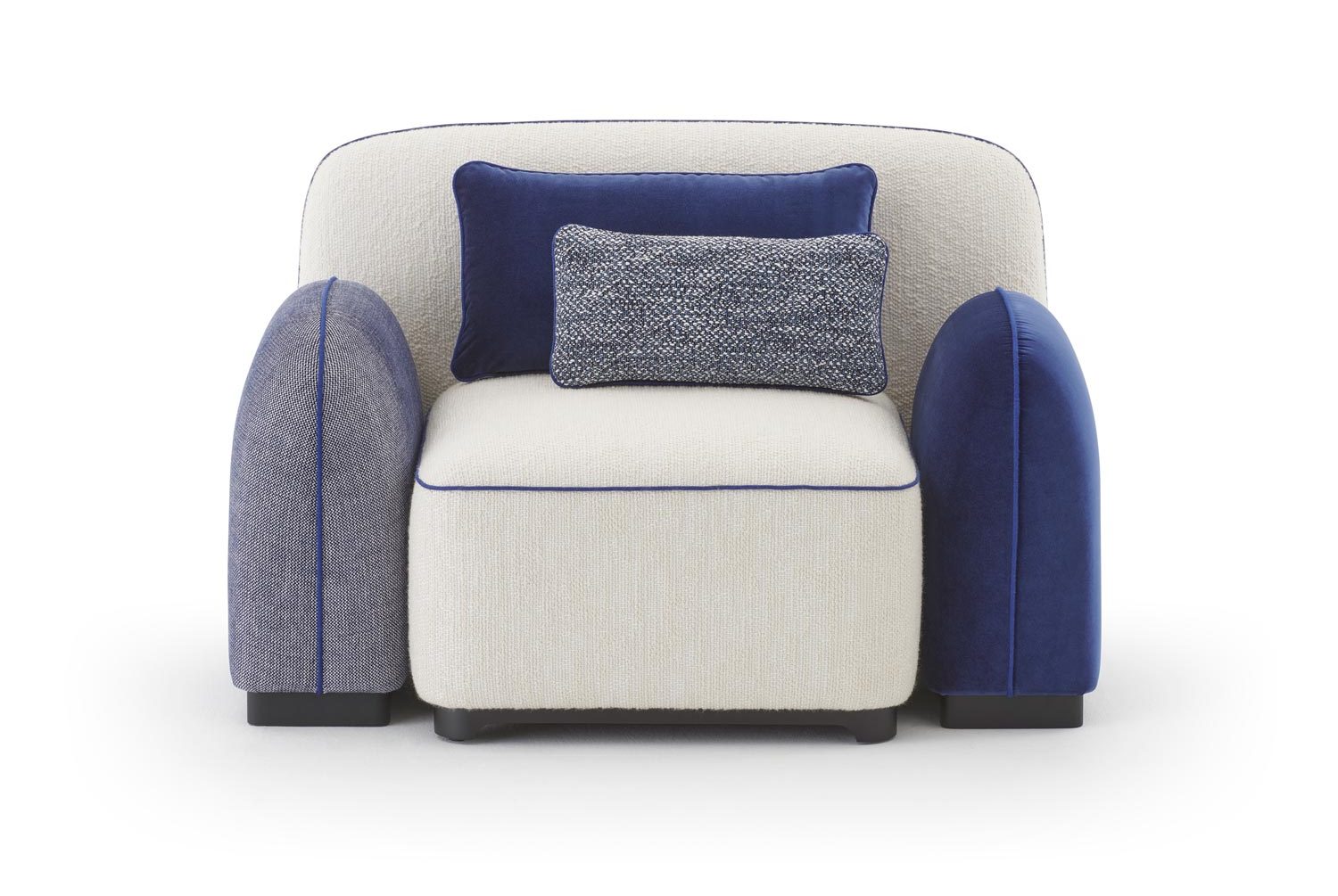 Pierre Frey, who is the brand's communications director and oversees many of its furniture and fabric collaborations, couldn't be more thrilled with the results. "Constance really understood our savoir faire," he says. "She designed pieces that could be manufactured in our own factory near Paris. We also told her they had to be covered in fabric, very French, very comfortable, and iconic in their design. She made all those things work together."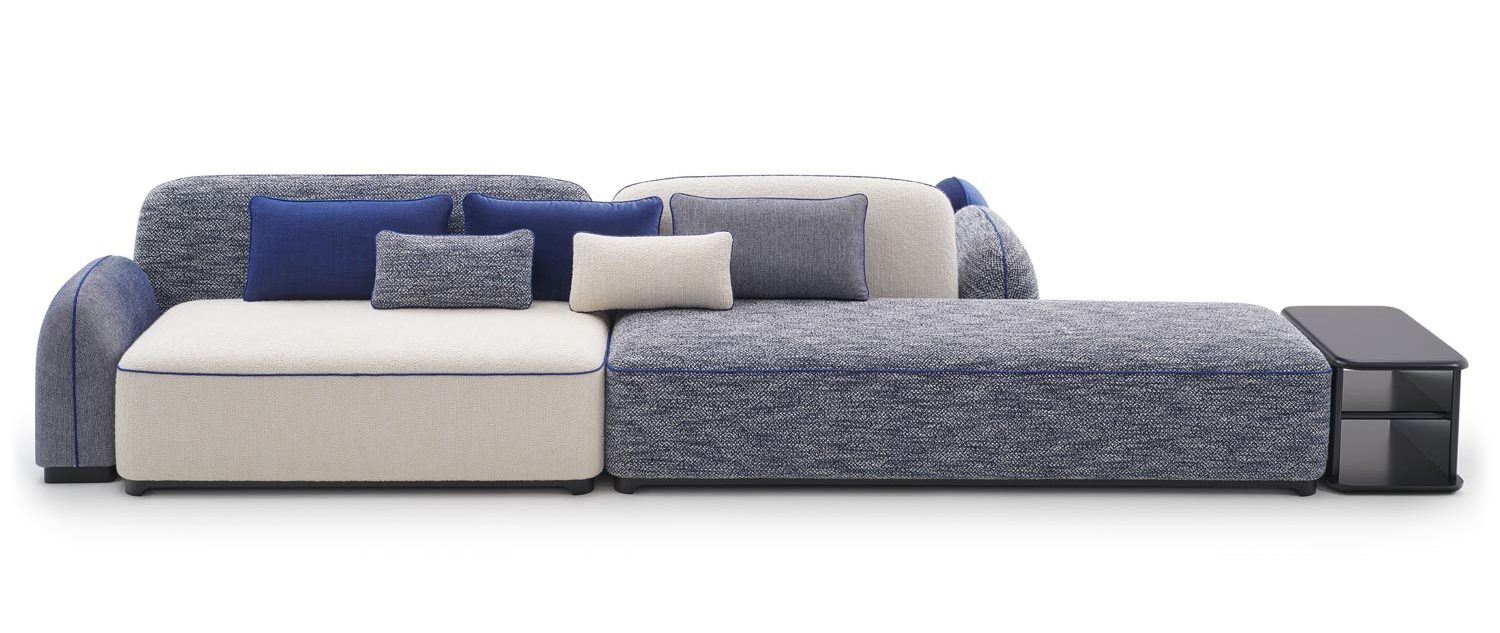 So far, the Dolmen pieces have been executed only in textural blue and white fabrics, but with the vast range of Versailles-worthy toiles and intricate embroideries the nearly 90-year-old fabric house is known for, options abound. "I can't wait to see them in classic prints and geometrics and embroideries, nature and tropical prints," says Frey. By combining Dolmen's myriad convertible shapes with Pierre Frey's wealth of textiles, the possibilities truly are endless.
A version of this article first appeared in print in our 2021 Fall Issue under the headline "Moving Pieces." Subscribe to the magazine.
Next Post