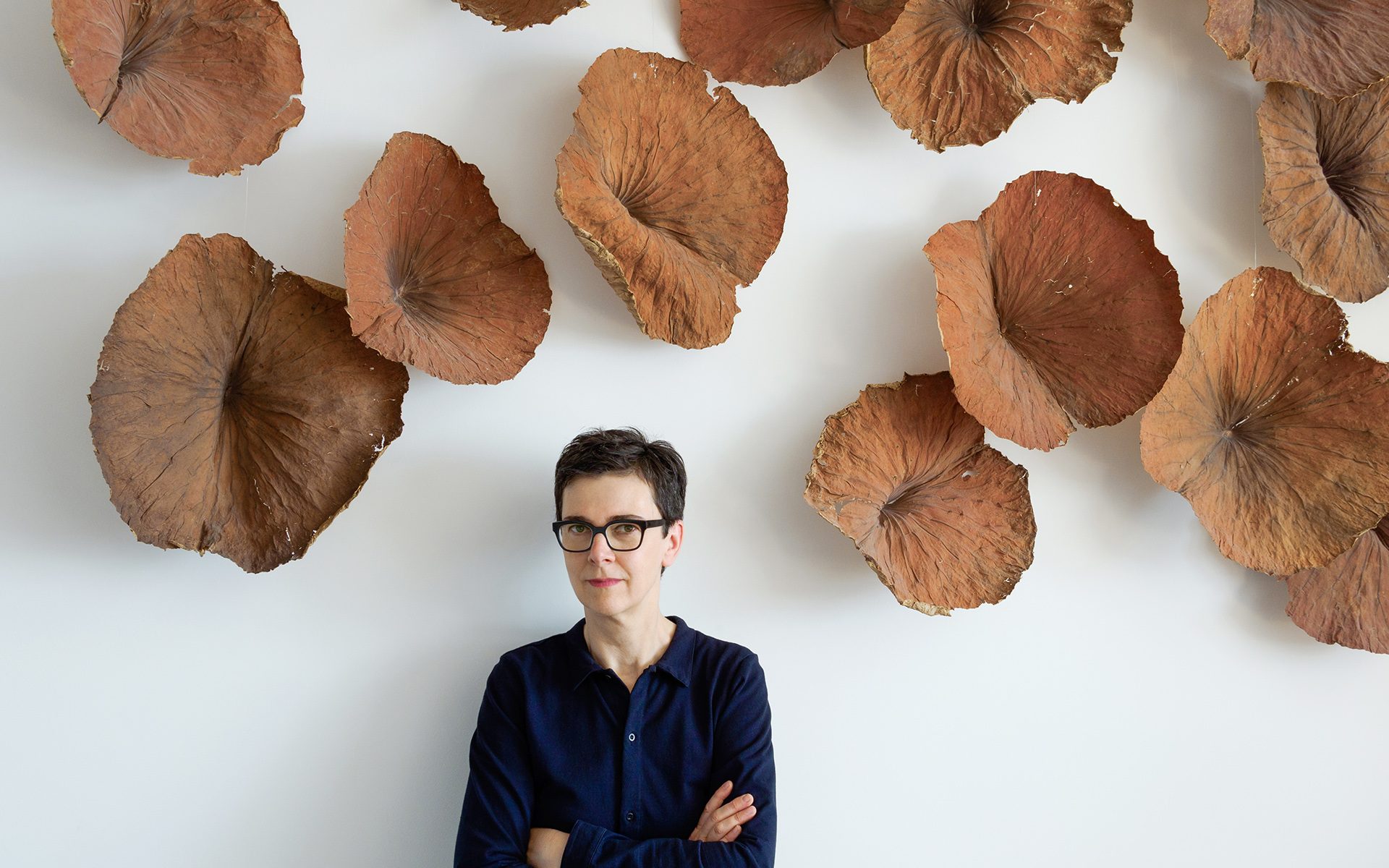 Photographer Kathrin Linkersdorff Creates Fantastical Images Using Ethereal Swirls of Pigment
The Berlin talent's haunting images are now on view in her first U.S. solo show, taking place at Yossi Milo gallery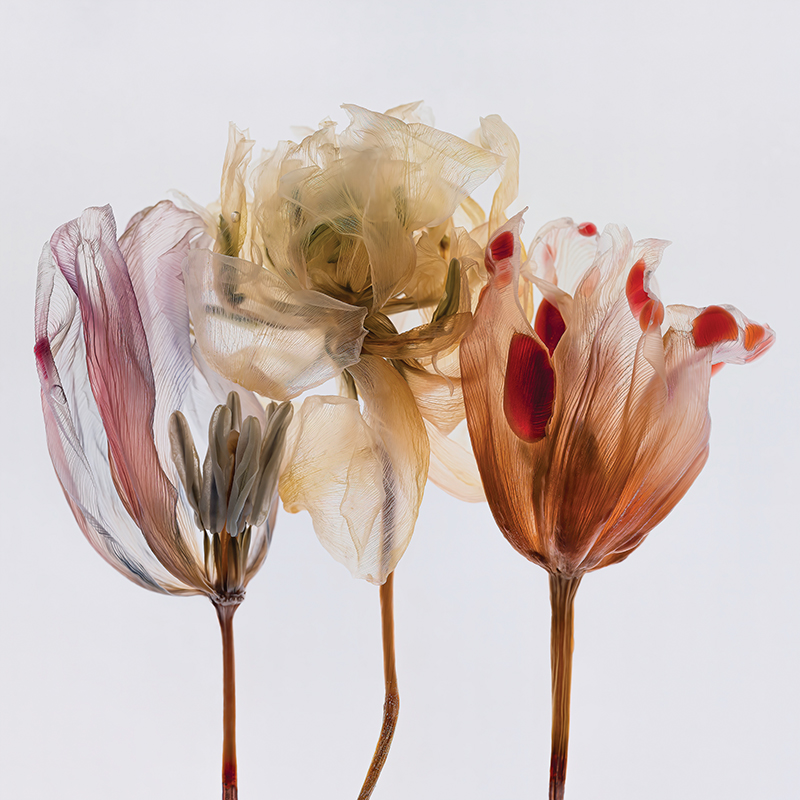 People have taken pictures of flowers since the invention of photography. Two centuries later, Kathrin Linkersdorff, a Berlin-based photographer, embraces the enduring subject to breathtakingly original effect.
Linkersdorff's process is both meticulous and alchemic. For her ongoing "Fairies" series, which debuted at Yossi Milo gallery's booth at Paris Photo in 2022, she dries tulips and extracts the pigments as they decay, and then immerses the translucent plants upside down into a liquid bath to which she adds their concentrated dyes. As the colors whorl in a balletic swirl, she clicks the shutter. "The pigments are like gold for me," she declares. In the fourth "Fairies" series, Linkersdorff recalls, "they formed their own petals, became new flowers, and you can't tell which is flower and which is pigment. This was really magic. It opens a whole new cosmos if you go close to the print."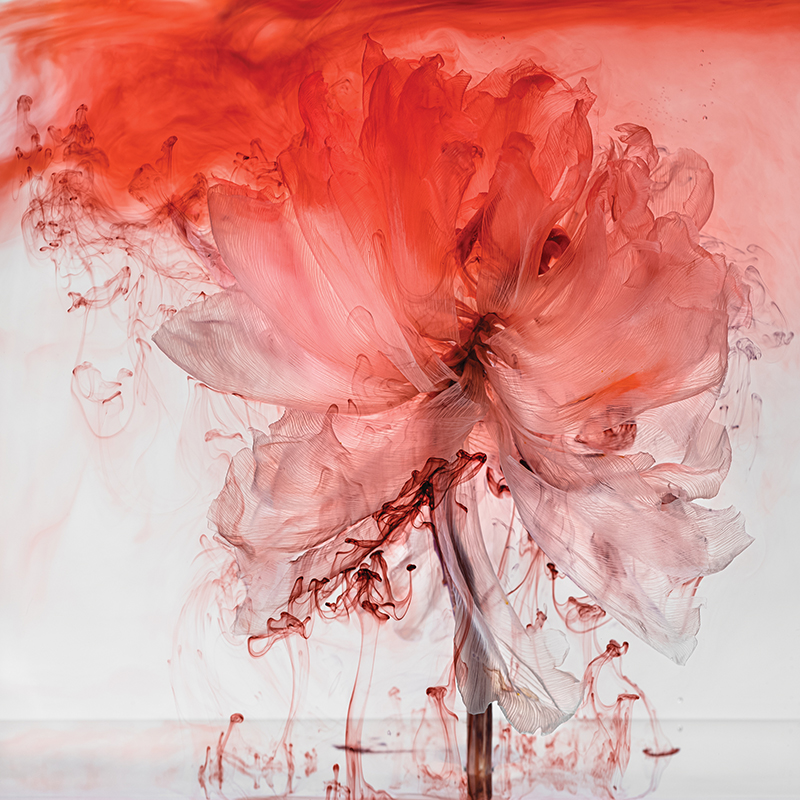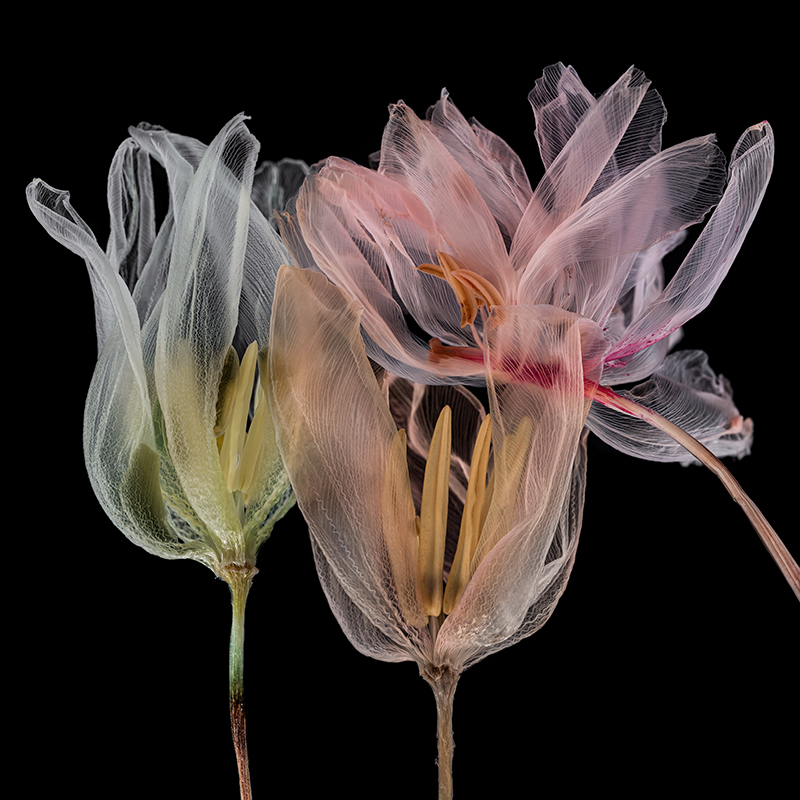 Her vocation was by no means preordained. As a child, Linkersdorff dreamed of being an artist, but her father wanted her to have a secure career—life had hardships in East Germany before the Berlin Wall fell in 1989. The compromise was architecture, for which she trained and practiced until a dozen years ago, when her own young daughters were old enough to allow her the freedom to explore her passion.
Today, the art world is paying attention: Her first solo show in the U.S. opens September 8 at Yossi Milo gallery in New York. Her debut museum exhibition, which will feature new works, launches in October at Deichtorhallen in Hamburg. The Philadelphia Museum of Art, meanwhile, just acquired a large-format print from the "Fairies" series this past spring. "A collector who had seen Kathrin's work wanted to buy one for the museum," Peter Barberie, the institution's curator of photographs, explains. "I glanced at it, and it looked aesthetic—pretty pictures, I remember thinking. Then I looked at them more closely, and I just wanted to keep on looking at them. Their visual splendor just blew me away."
A version of this article first appeared in print in our 2023 Fall Issue under the headline "Personal Details." Subscribe to the magazine.
Next Post