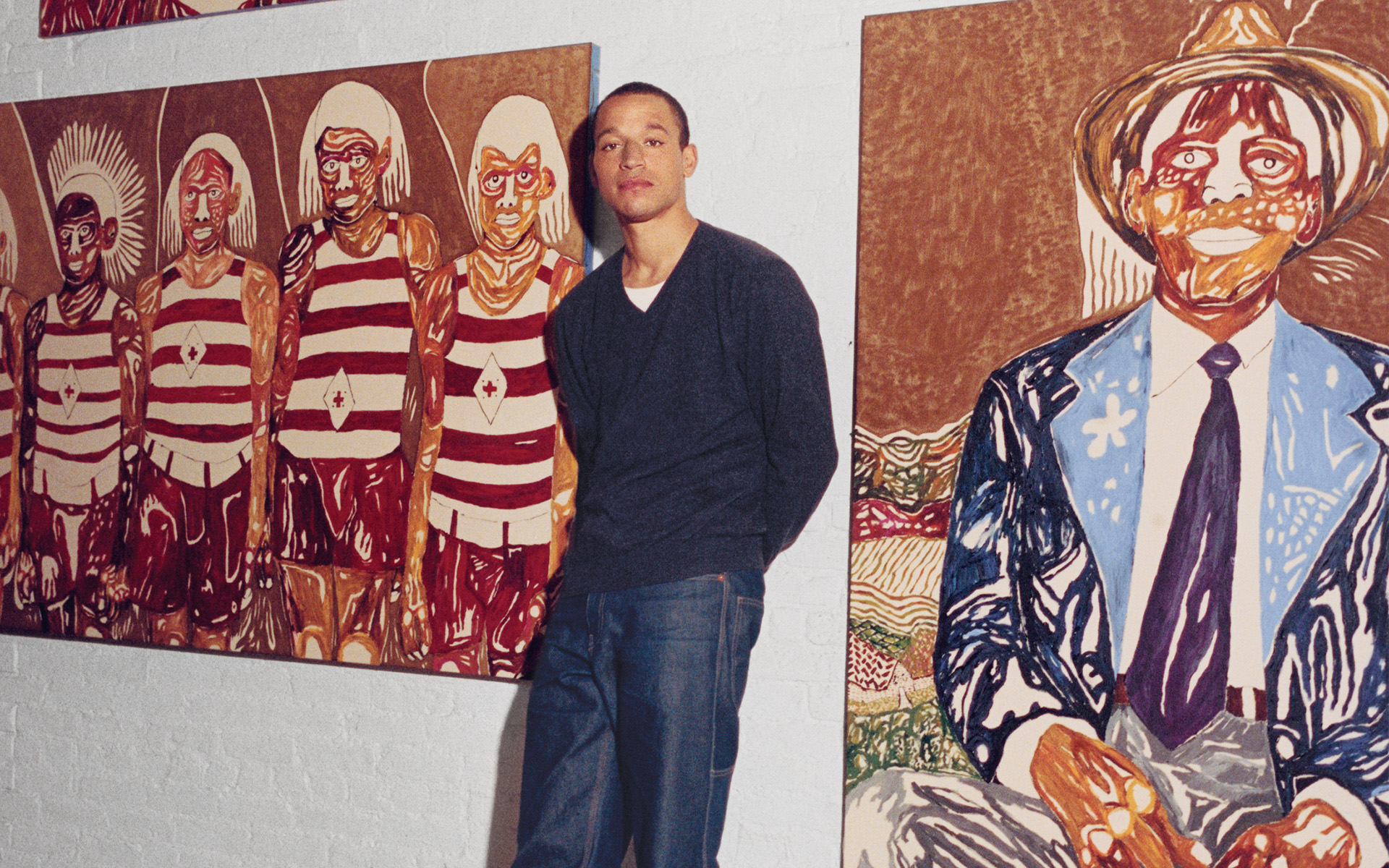 New York Artist Chase Hall Experiments with Coffee to Create His Striking Works
The Minnesota-born talent will open a solo show of potent canvases at David Kordansky Gallery in New York this September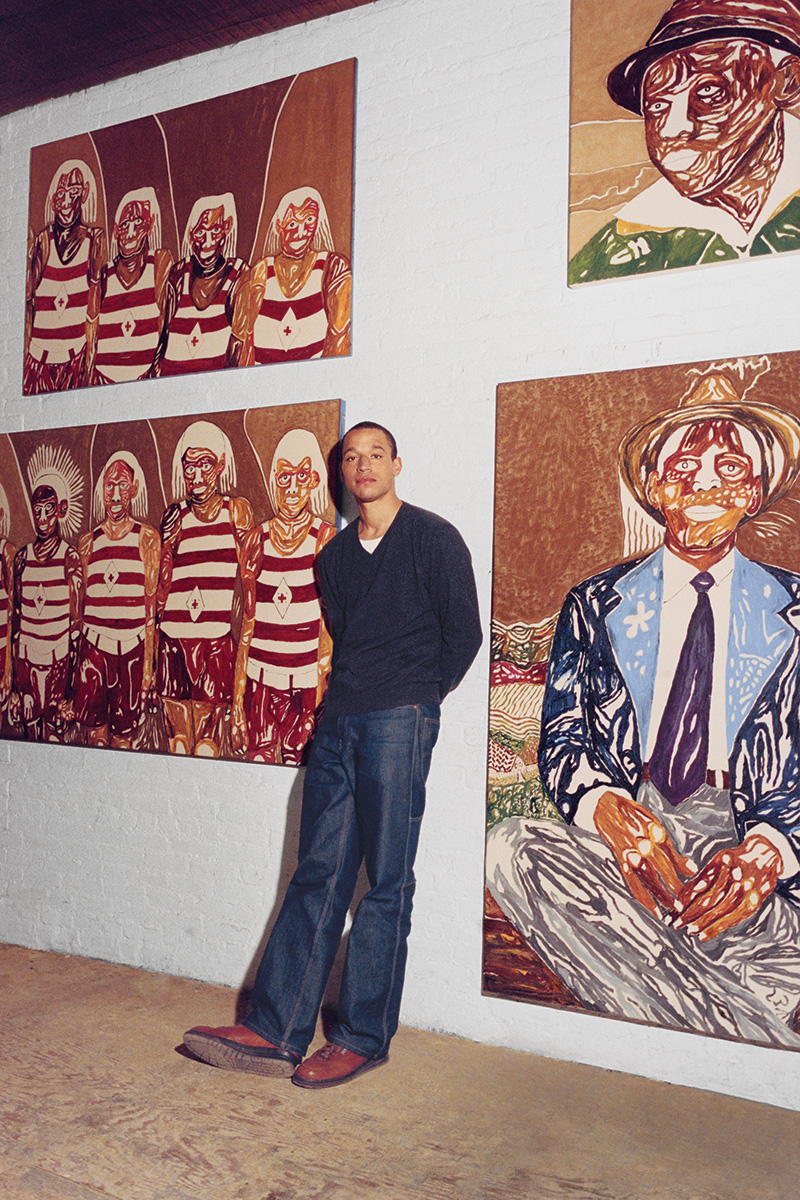 Coffee, as an artistic medium, is a fickle thing. Whereas paint bends to the will of the artist's brush, coffee "has a mind of its own," says Chase Hall, a New York talent who uses the beverage alongside acrylics to depict Black men engaged in various scenes—fishing, hunting, playing piano. His negotiation with the scalding-hot liquid is "a bit of a dance," he says, adding, that it's "an intense, physical process" of "layering, pouring, dripping, striking, corralling, and pushing" it onto cotton canvas before it cools. And the same method of application never guarantees the same result.
Born in Saint Paul, Minnesota, Hall was a teenage Starbucks barista with a fondness for doodling and sketching cartoons. In his early twenties, he began incorporating coffee into his creative practice when he realized "it was a material that could address a lot of my concerns." Cultivated throughout Africa and sites of the transatlantic slave trade and extracted for global consumption, coffee functions as a potent metaphor for the exploitation of Blackness, both historically and in the present day. Applied to the whiteness of a cotton canvas, it also speaks to Hall's identity as the biracial son of a white mother and a Black father. What does it mean to mix those? he asks himself, examining the "hybridity between those two spaces."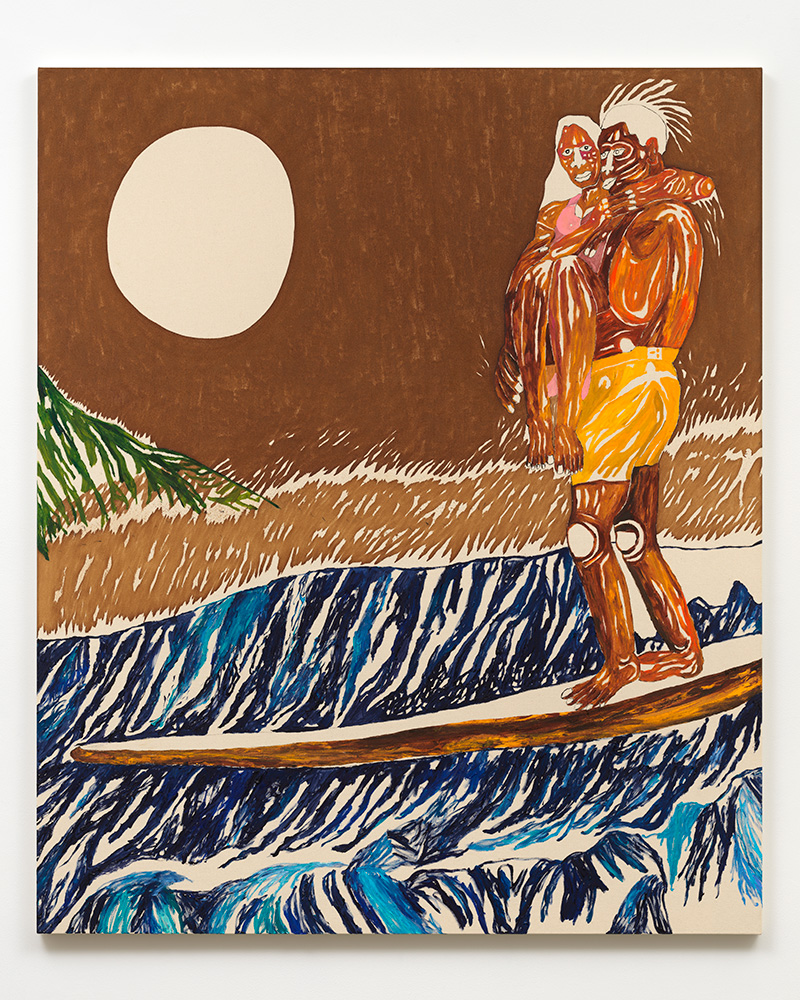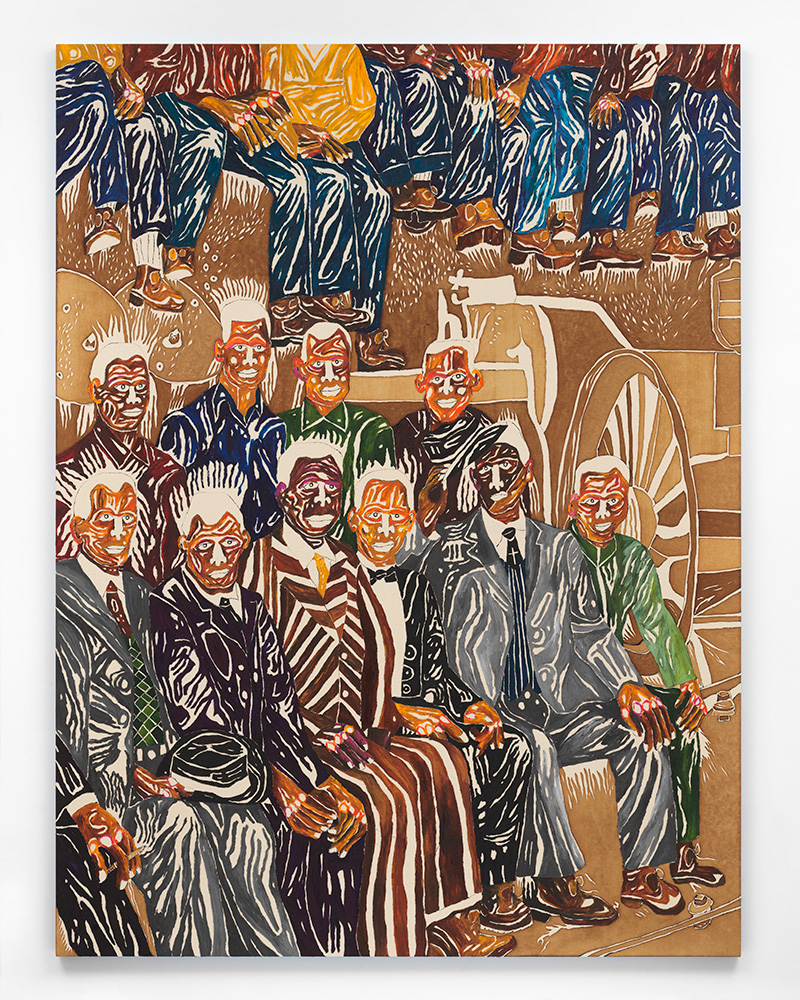 In Hall's ongoing experiment with the tonal qualities of various grinds and brews, he's found that each bean has the potential to express an array of colors and flesh tones, a further metaphor for the intricacies and multitudes of Black life. For his debut solo exhibition at David Kordansky Gallery in New York this fall, "The Bathers," Hall is exploring art historical depictions of figures shown near bodies of water reminiscent of canonical paintings by the likes of Cézanne, Picasso, Renoir, and Matisse, while also examining themes of personal identity, self-liberation, and freedom. "It's a way of taking up space outside of what's usually taught to us about where Black people live, where we find joy, or where we find ourselves," he says.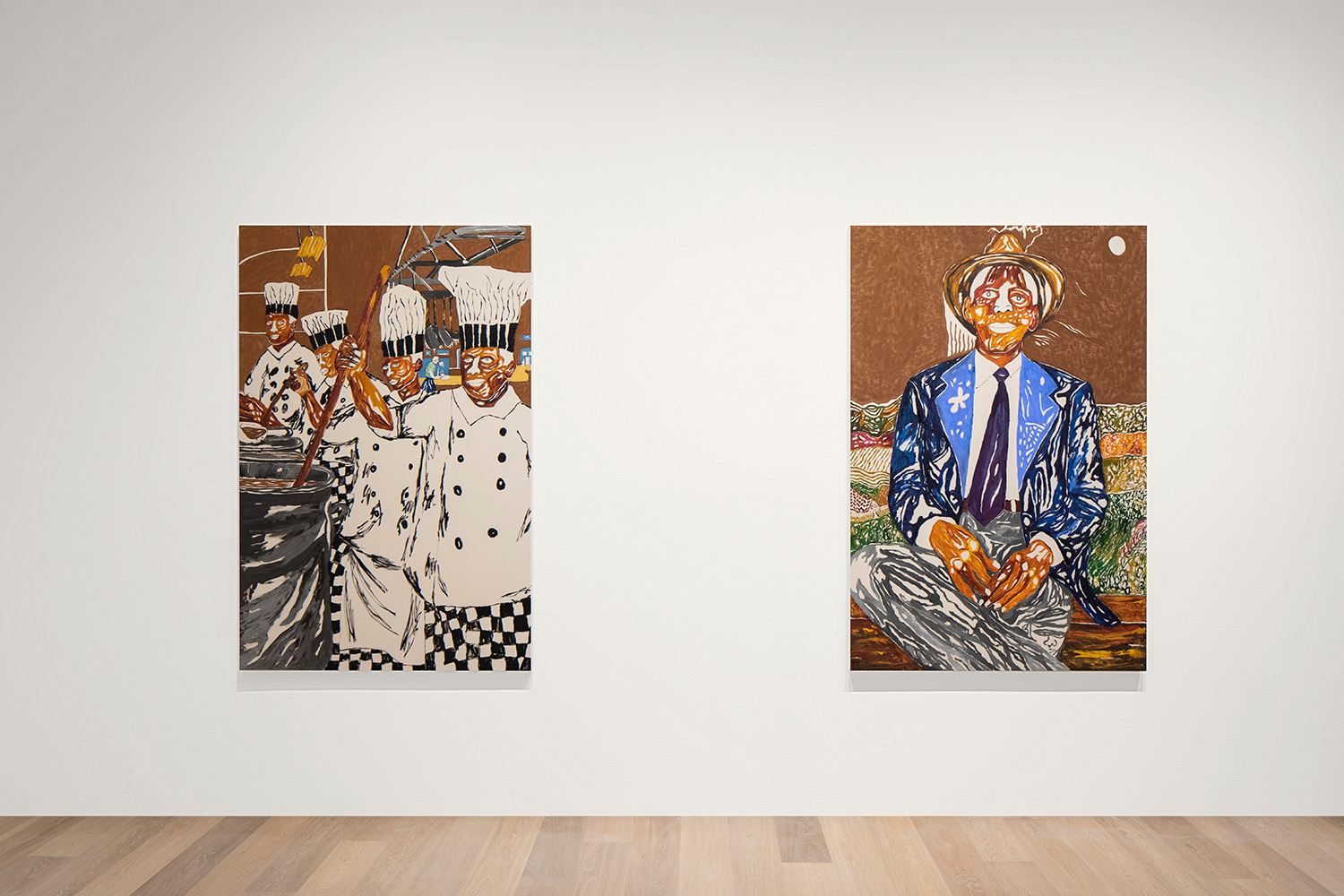 A version of this article first appeared in print in our 2023 Fall Issue under the headline "Personal Details." Subscribe to the magazine.
Next Post