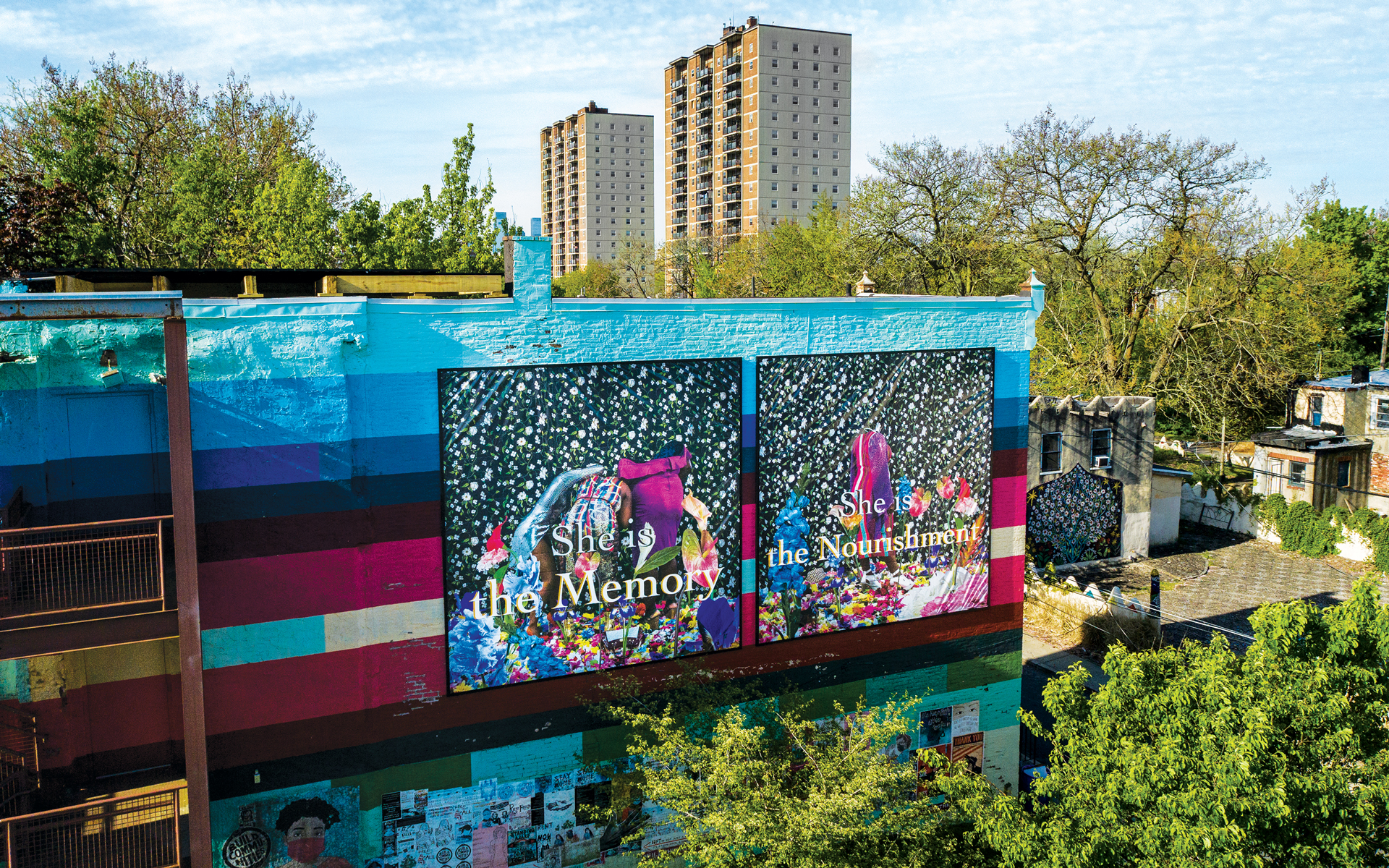 How Monument Lab Transformed Philadelphia with Vibrant Outdoor Works
Ebony G. Patterson, Deborah Willis, Sadie Barnette, and more are working with the Village of Arts and Humanities to create pieces that address the theme of staying power
For more than 30 years, the Village of Arts and Humanities has transformed buildings and neighborhoods around North Philadelphia with vibrant public art exhibitions. This summer, a new program continues that uplifting community tradition with a series of outdoor sculptures, installations, storefront activations, and more through a collaboration with Monument Lab, a locally based public art and history studio. "We wanted to focus on a single place and really dive deep, to have artists that have a strong connection to the city as well as artists who bring new perspectives," says Paul Farber, director of Monument Lab.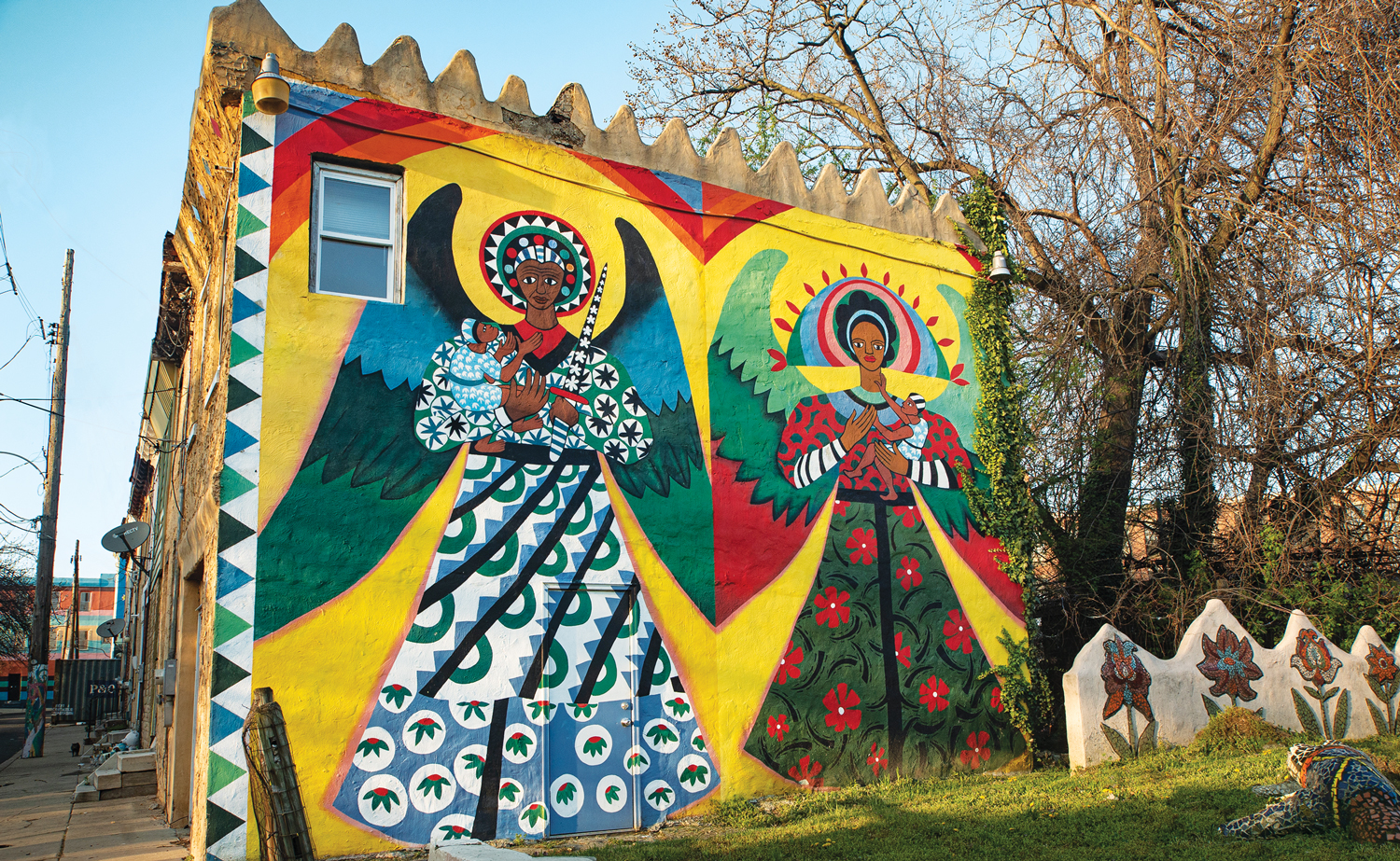 Working with Arielle Julia Brown, the lab's performance curator and cultural producer, Farber selected artists Sadie Barnette, Black Quantum Futurism's Camae Ayewa and Rasheedah Phillips, and collaborators Courtney Bowles and Mark Strandquist, as well as Ebony G. Patterson and Deborah Willis, to conceive original works addressing the theme of staying power.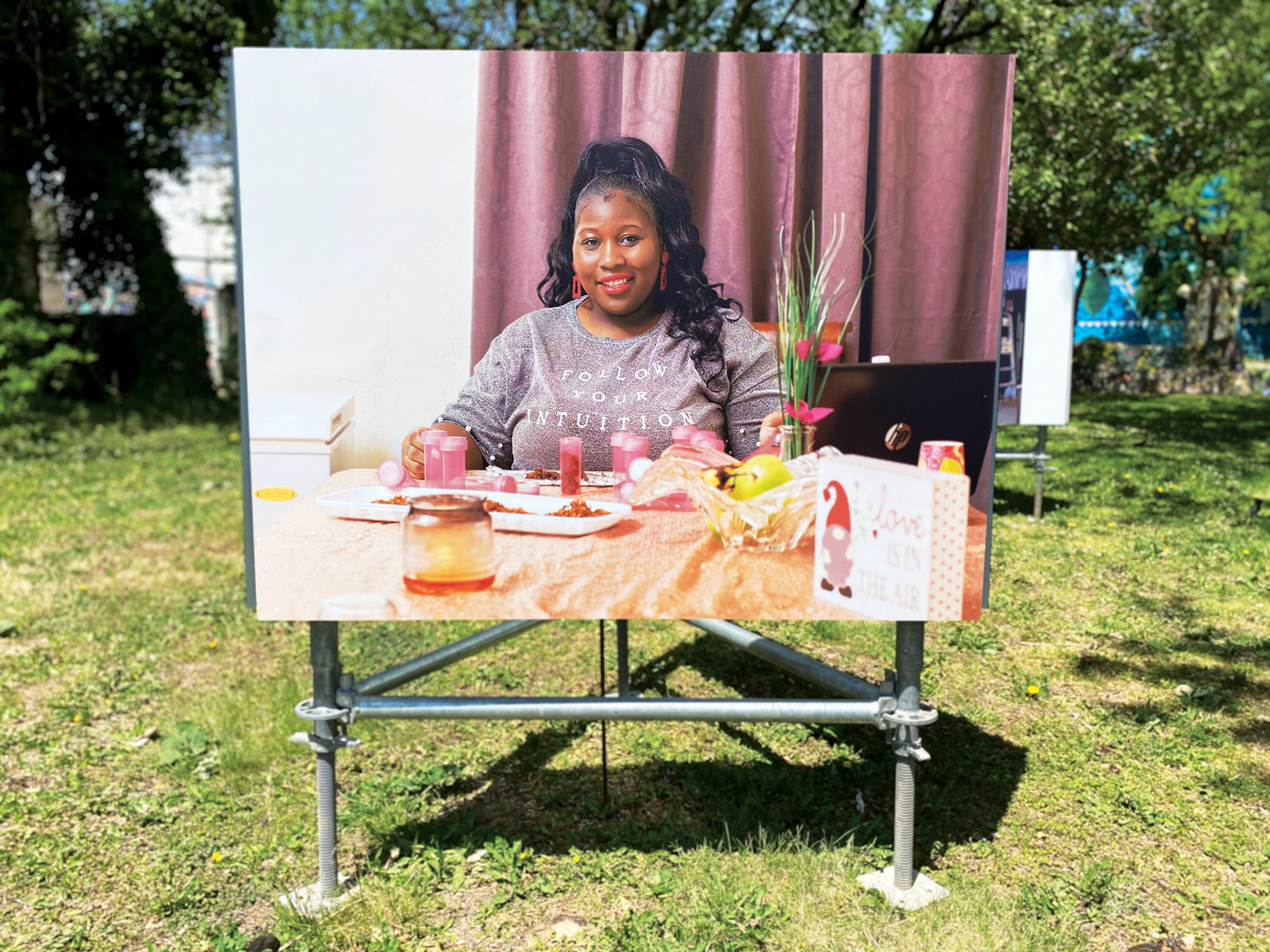 Willis grew up in North Philadelphia and drew on that experience to create a photographic series depicting local women. Using only Zoom, she directed her multigenerational group of subjects remotely while capturing their unique personal stories. On the other hand, Patterson had no preexisting ties to the area. Instead, to get a sense of the place and its culture, she visited the site virtually and conducted interviews with residents to learn their stories. For She Is…,Staying Power, Patterson devised a huge four-part poem in honor of women's labor, told on the sides of buildings. "I was interested in the scale of these images," she says. "It was important that they felt large and weighted."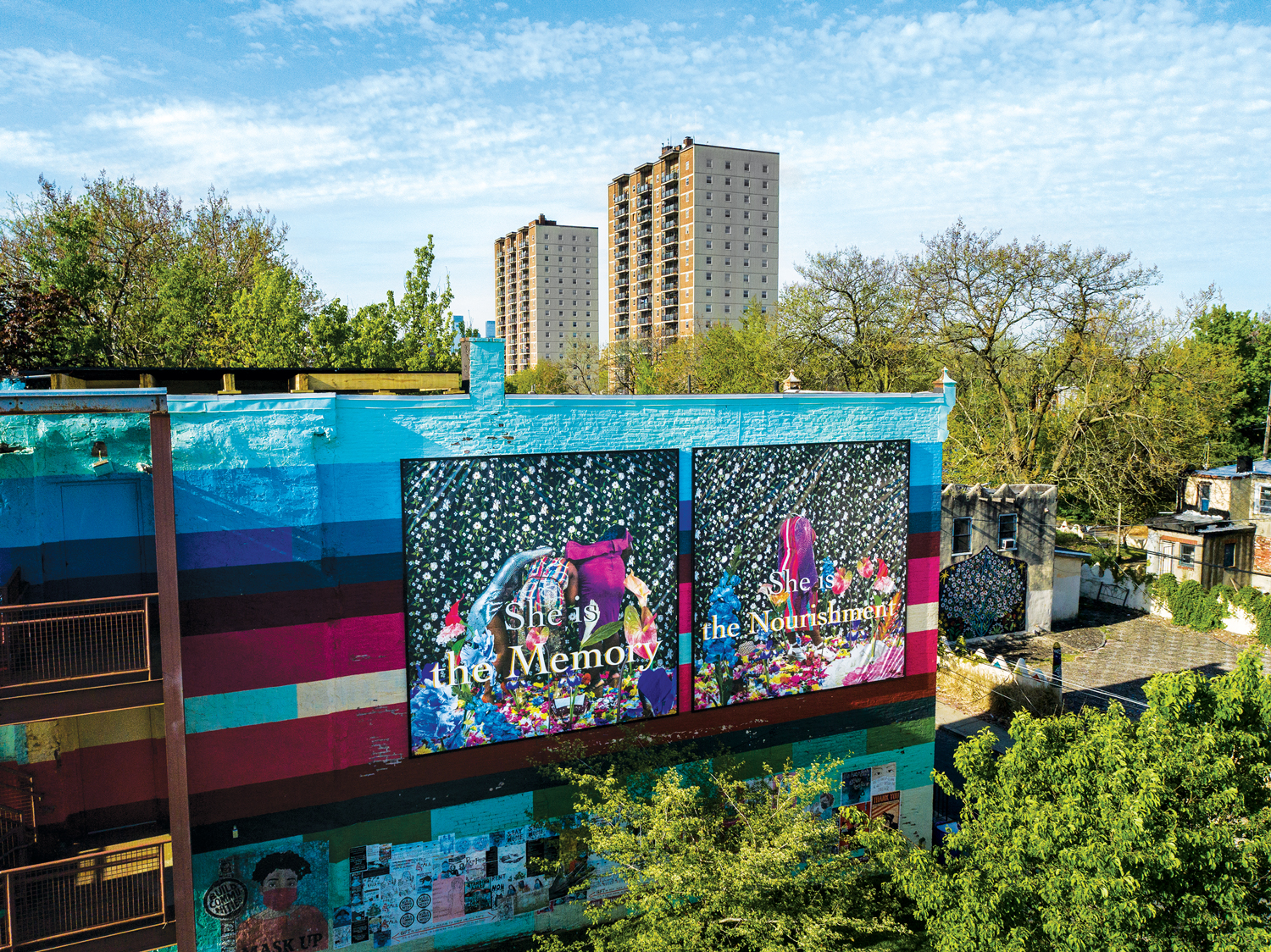 These unifying works were unveiled on May 1 and arrive at a time when tight-knit communities have not been able to interact as they did before the pandemic, marking a new chapter in coming together. "We had to imagine artists that would fit into the space of legacy artworks but bring their own vision," explains Farber. "We wanted to think of relationships they build that would be both a nod to the history of the Village and a fresh take on something that feels timely and purposeful now."
A version of this article first appeared in print in our 2021 Summer Issue under the headline "Monumental Achievement." Subscribe to the magazine.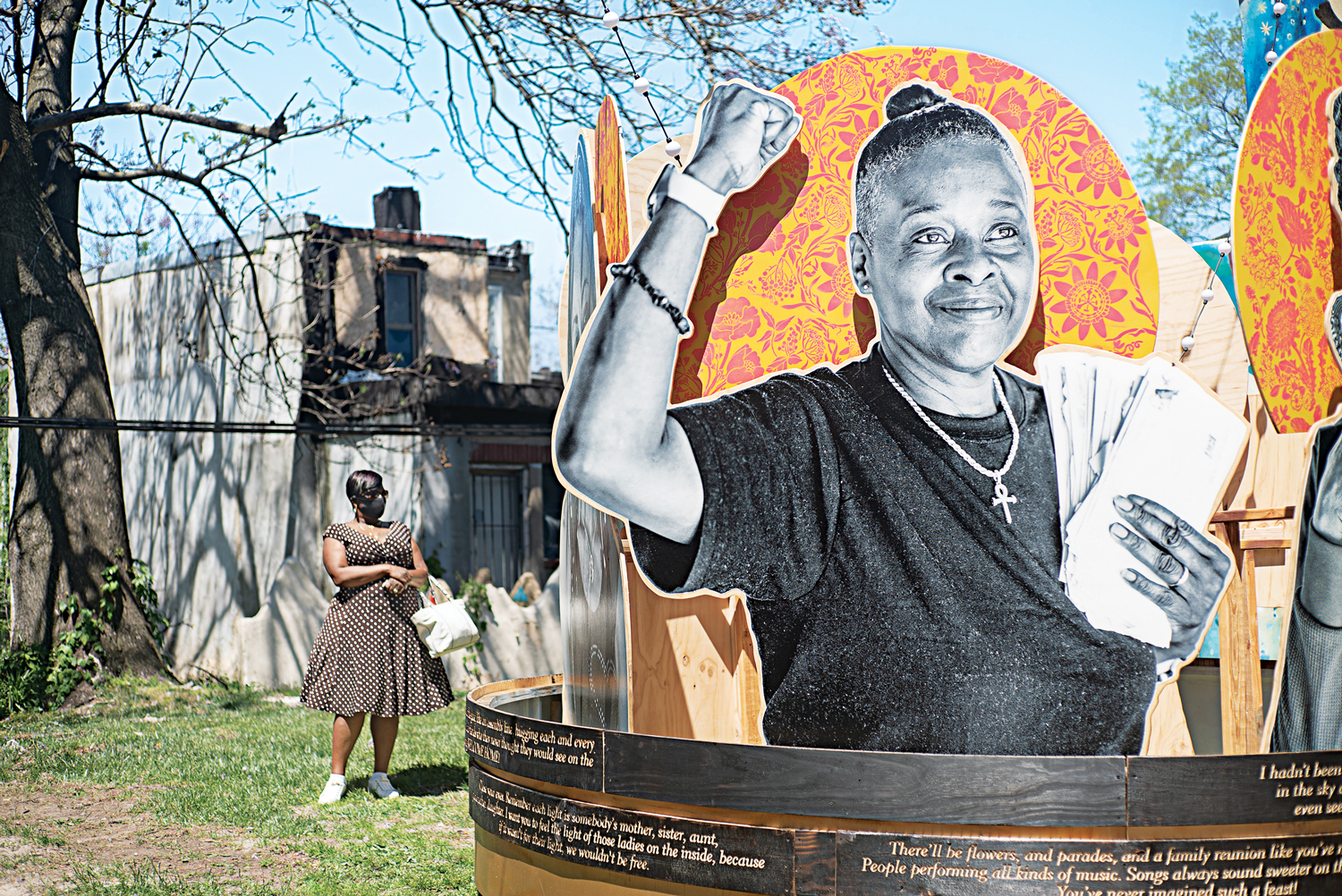 Next Post