8 Extraordinary Jewelry Creations from the Latest Paris Haute Couture Week
From De Beers to Chanel, these new collections feature exceptional craftsmanship, rare stones, and daring designs
The last week of January is always a special time of year in Paris, when the city hosts the biannual haute couture fashion shows and jewelry presentations. Often years in the making, the jewelry collections reveal a masterful blend of savoir faire, meticulous craftsmanship, the rarest of stones, and trailblazing advancements in design. While some of the biggest jewelry houses opted to skip this year, including Van Cleef & Arpels and Piaget, while Bulgari plans to celebrate the 75th anniversary of its Serpenti design in May, others took the opportunity to show their best and brightest.
Below, a roundup of what caught our eye.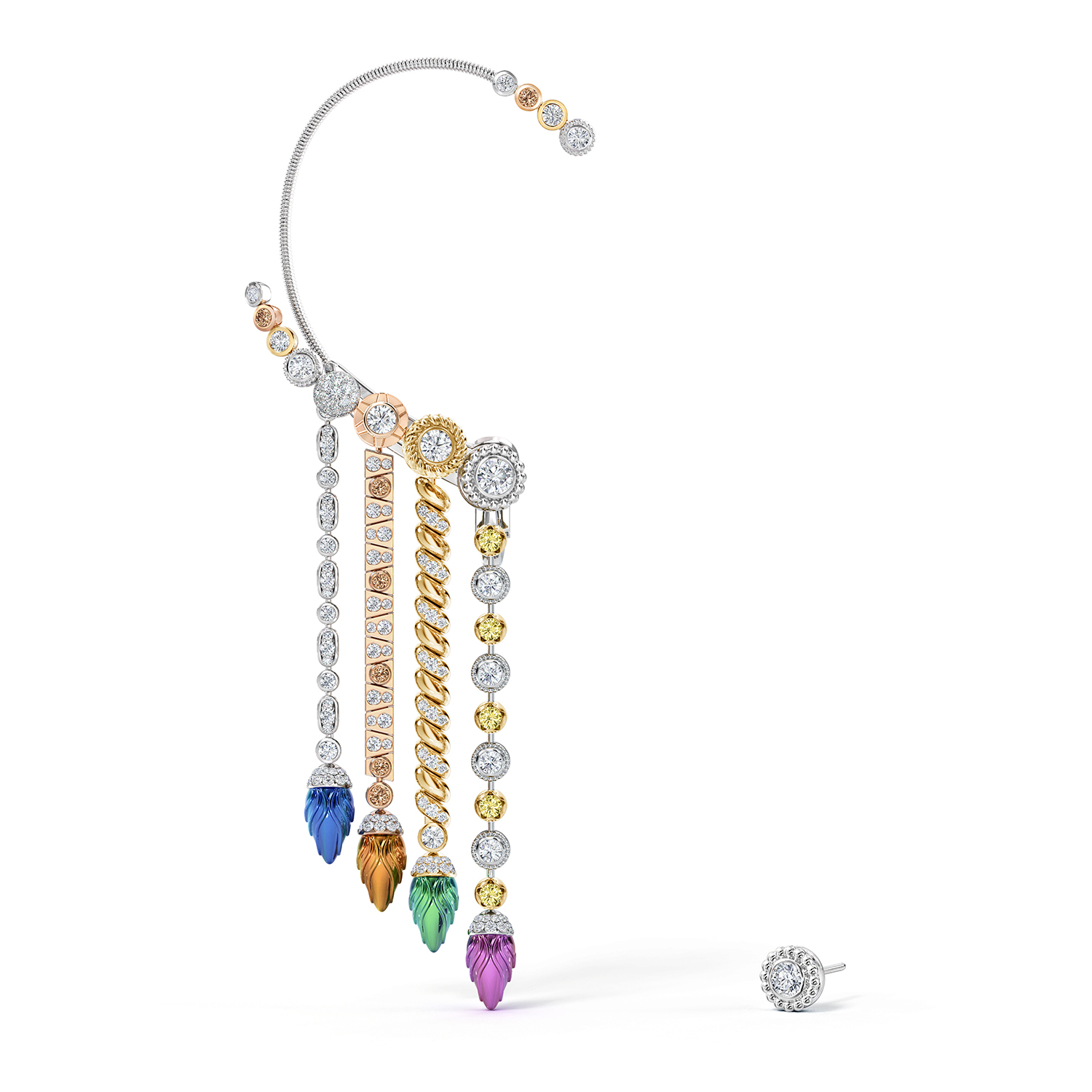 1. De Beers
Celebrating the transformative power of natural diamonds, the first chapter of De Beers's latest collection, Metamorphosis, was presented in Paris. Four seasons are creatively interpreted through different metals, diamond settings, and colors. A highlight is the whimsical ear cuff, which features strands tipped with brightly colored removable titanium chrysalises.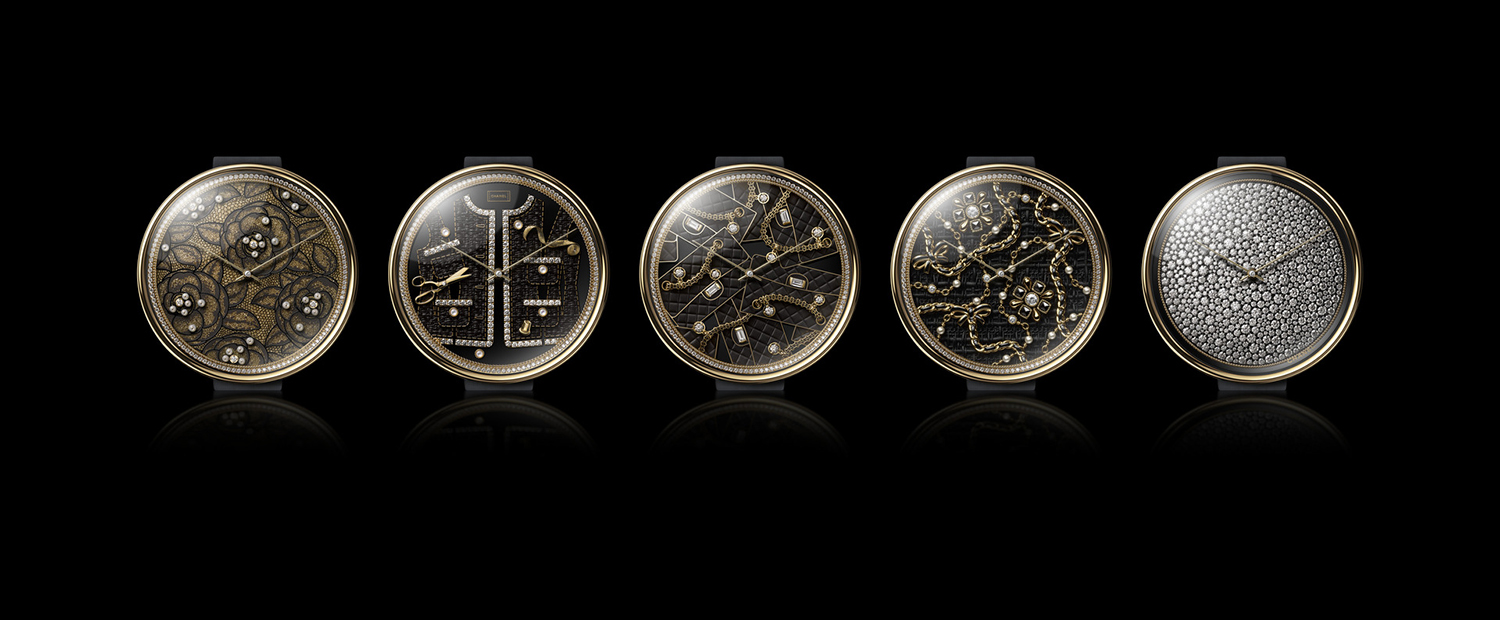 2. Chanel
A sewing pincushion might not be the first thing one thinks for inspiration in watch design. But the latest Mademoiselle Privé Pique-Aiguilles watch from Chanel turns this trusty sewing tool into a work of exceptional beauty and art. Gabrielle "Coco" Chanel was known to always have two tools on hand: a pair of scissors suspended from a ribbon around her neck, and a pincushion on her wrist, and the brand wanted to pay homage to that. "I like the image of this functional piece of jewelry that adorns the wrists of seamstresses," says Arnaud Chastaingt, director of the Chanel Watchmaking Creation Studio. "I am fascinated by the design of objects whose architecture is the product of a practical need." The five one-of-a-kind watches have hands shaped like sewing needles and the dials are adorned with house motifs like the bouclé jacket in diamonds.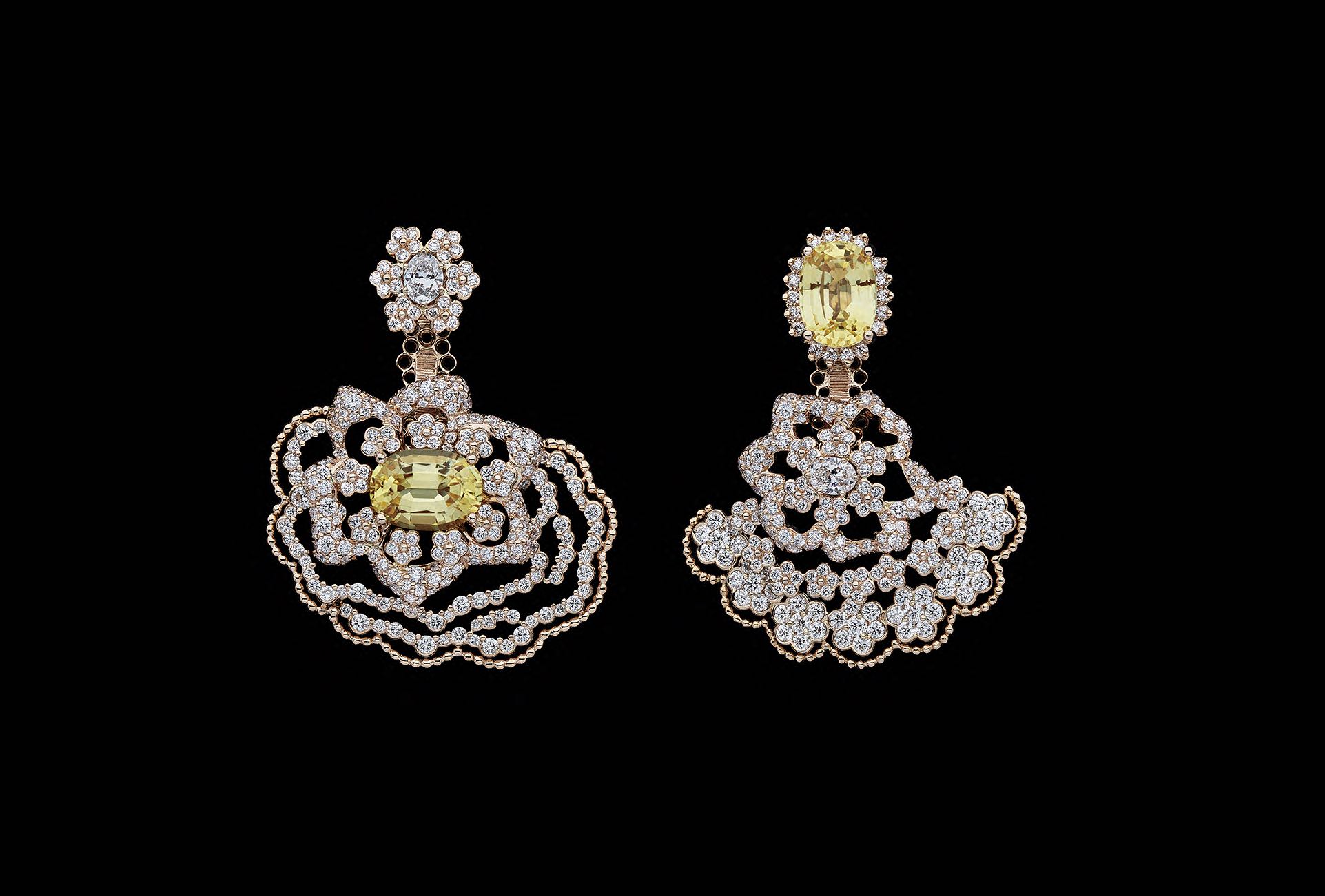 3. Dior
Victoire de Castellane, the artistic director of Dior Joaillerie, is a master of creating jaw-dropping jewelry creations, and her newest collection, Dearest Dior, is no exception. Released ten years after Dear Dior and five years after 2018's Dior Dior Dior, the collection comprises 75 jewels and two one-of-a-kind watches.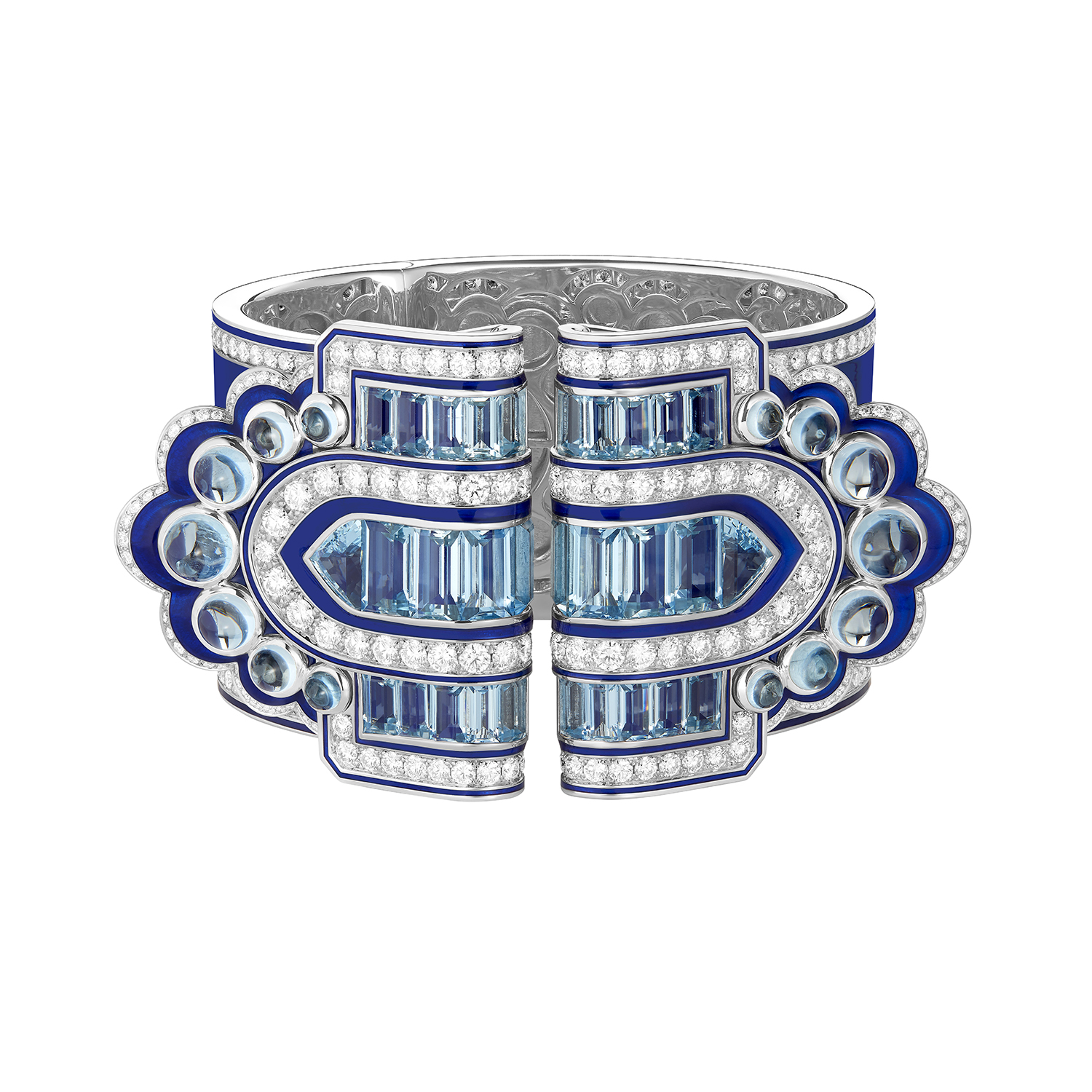 4. Boucheron
Once again, Boucheron creative director and 2019 Galerie Creative Mind Claire Choisne is rewriting the rules of high jewelry. For her latest collection, the brand pays tribute to the 1937 aquamarine and diamond clips that the late Queen Elizabeth II received on her 18th birthday. Titled "Like a Queen," the line includes 18 modern interpretations of the iconic jewel, spanning brooches, cocktail rings, bracelets, earrings, and transformable necklaces, created to be worn by any gender. Among the highlights is an aquamarine and diamond bracelet with an almost identical design, updated with a contemporary vibrant blue lacquer.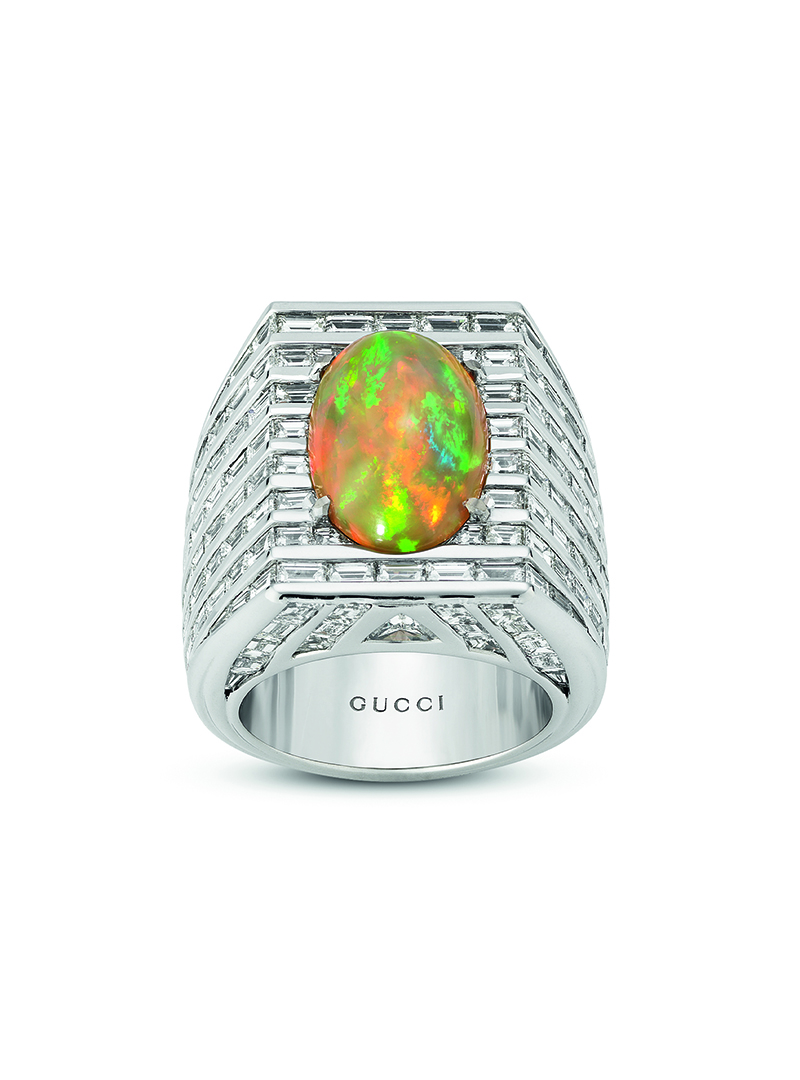 5. Gucci
At Gucci's Place Vendôme boutique, the Italian house adds a special selection of new pieces to its "Hortus Deliciarum" collection, which was launched in 2019. Meaning "garden of delights" in Latin, the presentation shows off meticulous Italian craftsmanship and its out-of-the-box creativity. Vibrant colors and unusual shapes abound, such as this fiery opal set in a graphic hexagonal ring set with rows of baguette diamonds.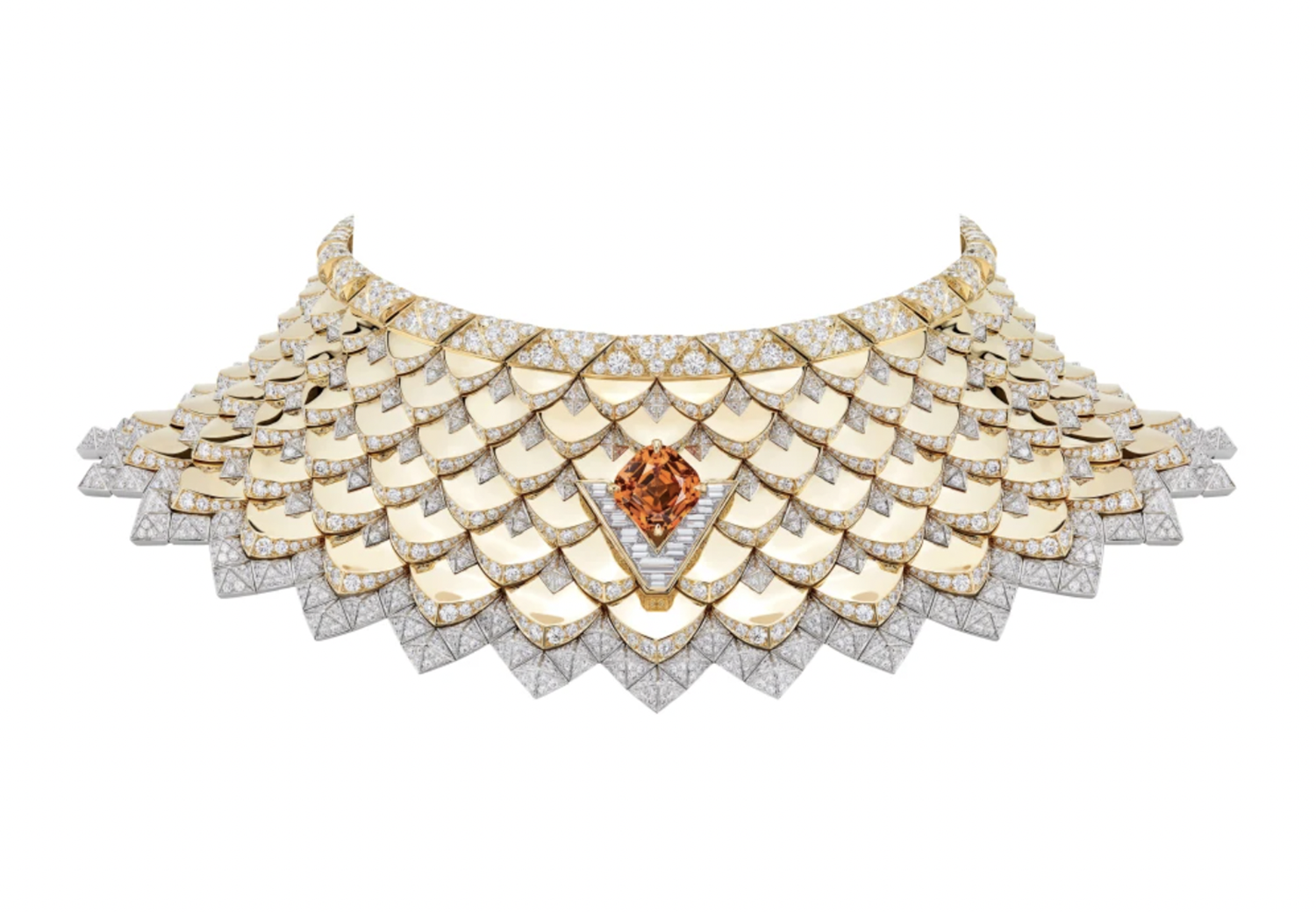 6. Louis Vuitton
The latest high-jewelry collection designed by Francesca Amfitheatrof titled "Spirit" features five distinct and artful themes, including liberty, destiny, fantasy, and radiance. Comprising bold, geographic pieces and rare gemstones, the signature Louis Vuitton codes feature throughout. This Radiance necklace, for instance, is reminiscent of armor with dazzling gold scales. The necklace is made to be paired with ear cuffs featuring diamond-set Vs emanating from fiery Spessartite garnets.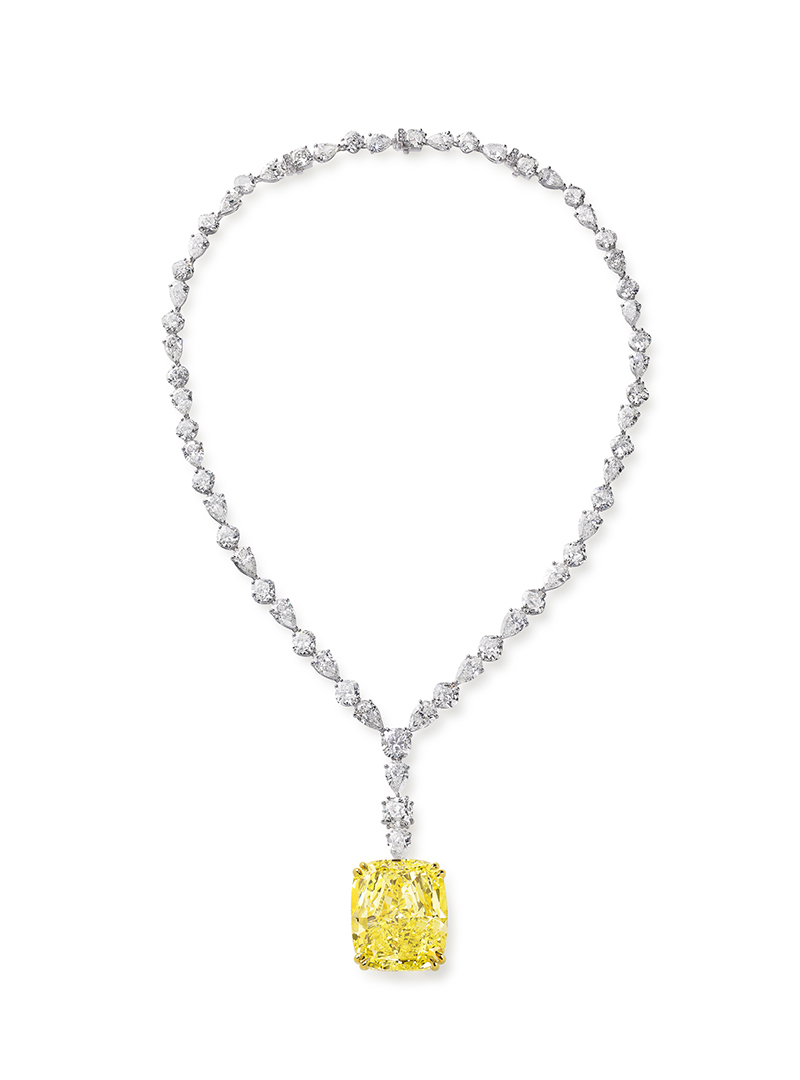 7. Chopard
Chopard presents its annual high-jewelry collection at the Cannes Film Festival in May, but this week the house has revealed a sneak peak of what to expect. Exceptional pieces include a pair of oval yellow sapphires from Sri Lanka; a ten-carat ruby and a 26.70-carat royal blue sapphire.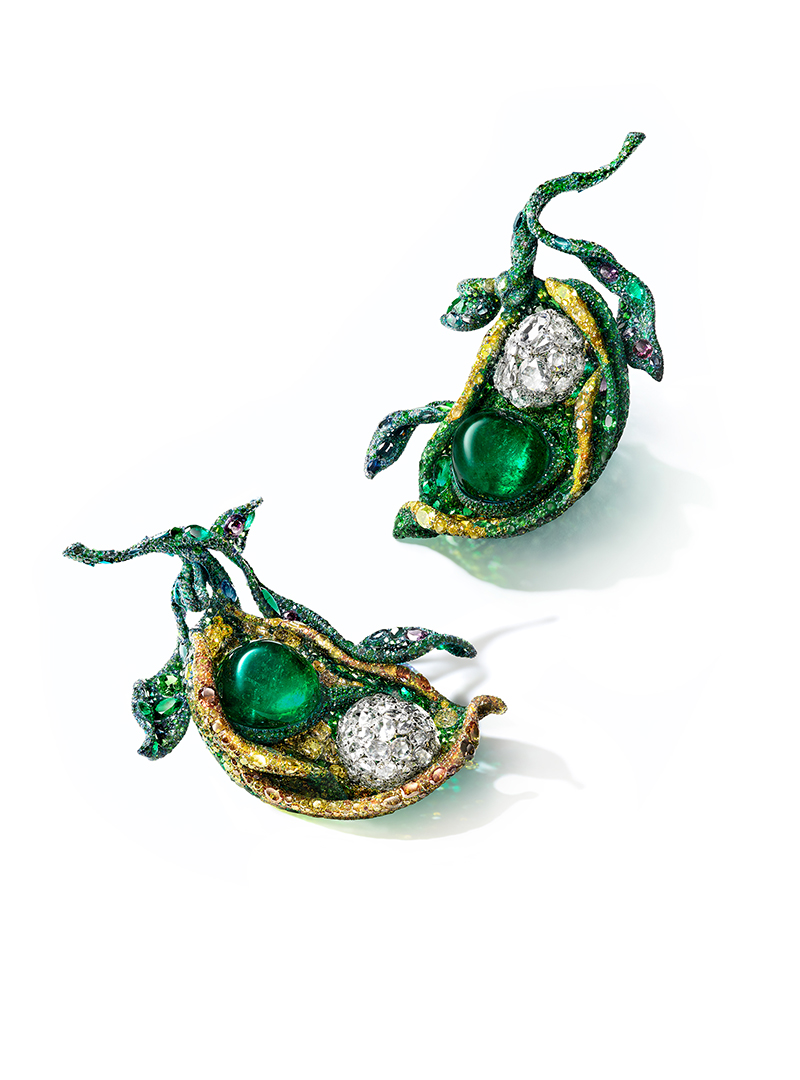 8. Cindy Chao
Taiwanese jewelry artist Cindy Chao is revered for her ability to blur the lines between art and jewelry. Inspired by nature, her creations render flora and fauna into the most extraordinary gem-encrusted creations. In Paris, she presented two new Black Label Masterpieces, a standout being a pair of cardamom pods. Each masterpiece features an oval-shaped cabochon Colombian emerald of approximately 81 carats, which is extremely rare in size and quality. Surrounding it is an assortment of yellow diamonds, brown diamonds, tsavorites, demantoids, color-changing garnets, alexandrites, and green sapphires set in titanium.
Next Post