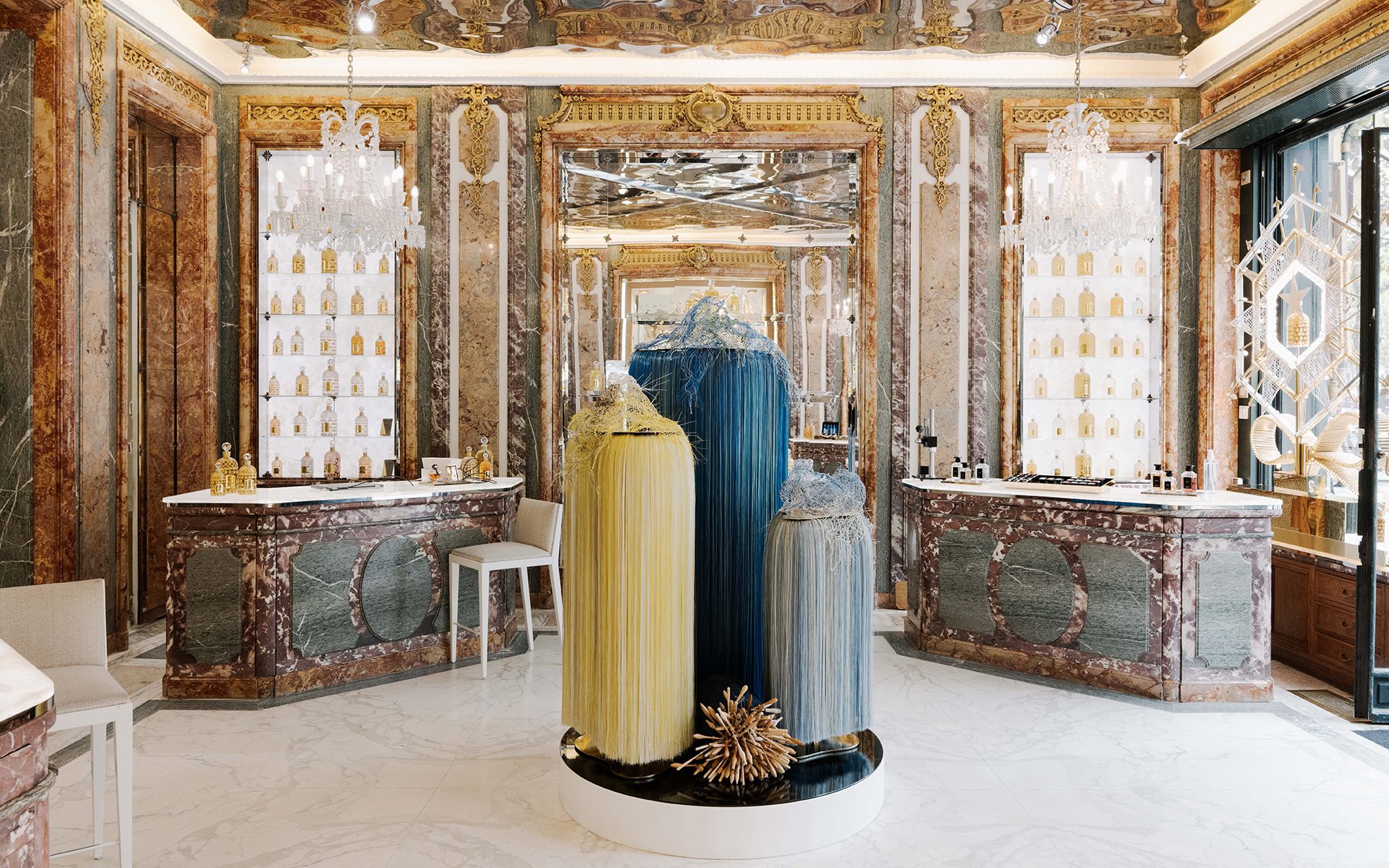 What to See in the City of Light During the Inaugural Paris+ Art Basel
Travel beyond the debut art fair for exciting gallery shows and not-to-be-missed museum exhibitions
Paris's position in the contemporary art world has been moving ever upwards in the last few years. Major commercial galleries, including Gagosian and David Zwirner, have opened spaces; this autumn they are joined by Esther Schipper, the Berlin stalwart, who is mounting a sound and sculpture-based show by Etienne Chambaud at a small but perfectly formed location in the interior courtyard of the Place Vendôme.
Meanwhile, the city's institutions, both public and private, maintain Paris's standing as possibly the best place to see art in the world. If you're visiting for the debut Paris+ par Art Basel, taking place October 20 through 23, unmissable are Alice Neel at the Centre Pompidou and "Monet—Mitchell," and installation of works by Claude Monet and Joan Mitchell at the Fondation Louis Vuitton.
Below are a few more pointers for a week awash with art.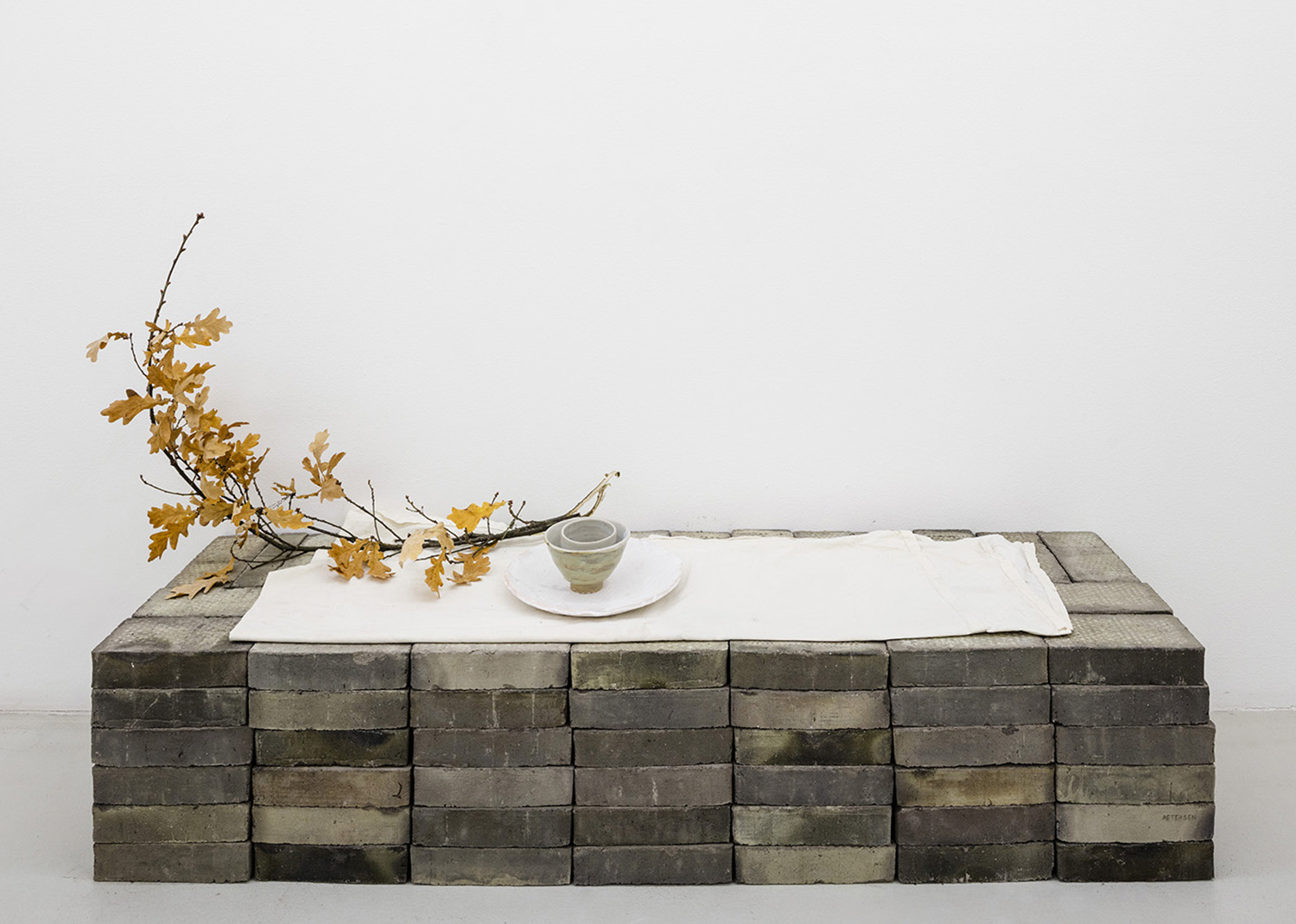 1. Asia Now, Monnaie de Paris
In the stunning surroundings of La Monnaie (or The Mint), an 18th-century palace with grand neoclassical buildings and sculpture-filled courtyards, Asia Now rounds up 78 galleries to showcase work from central Asia to the Pacific. Expect to see works by Ai Weiwei and Isamu Noguchi; the vivid virtual sculptures of Karen Chin; a masterwork of weaving in wood, metal, rattan, and bamboo by the Cambodian Soheap Pich; ceramics by Wilfredo Lam; and Lu Yang's digital avatar Doku in all her technicolor glory. Mingei Asia Now offers an exploration of the influential Japanese craft movement, celebrating the beauty of the everyday; compiled by the scholarly curator Nicolas Trembley, the special presentation includes quietly perfect pieces by Shoji Hamada and Lee Ufan, who spent much of his adult life in Paris.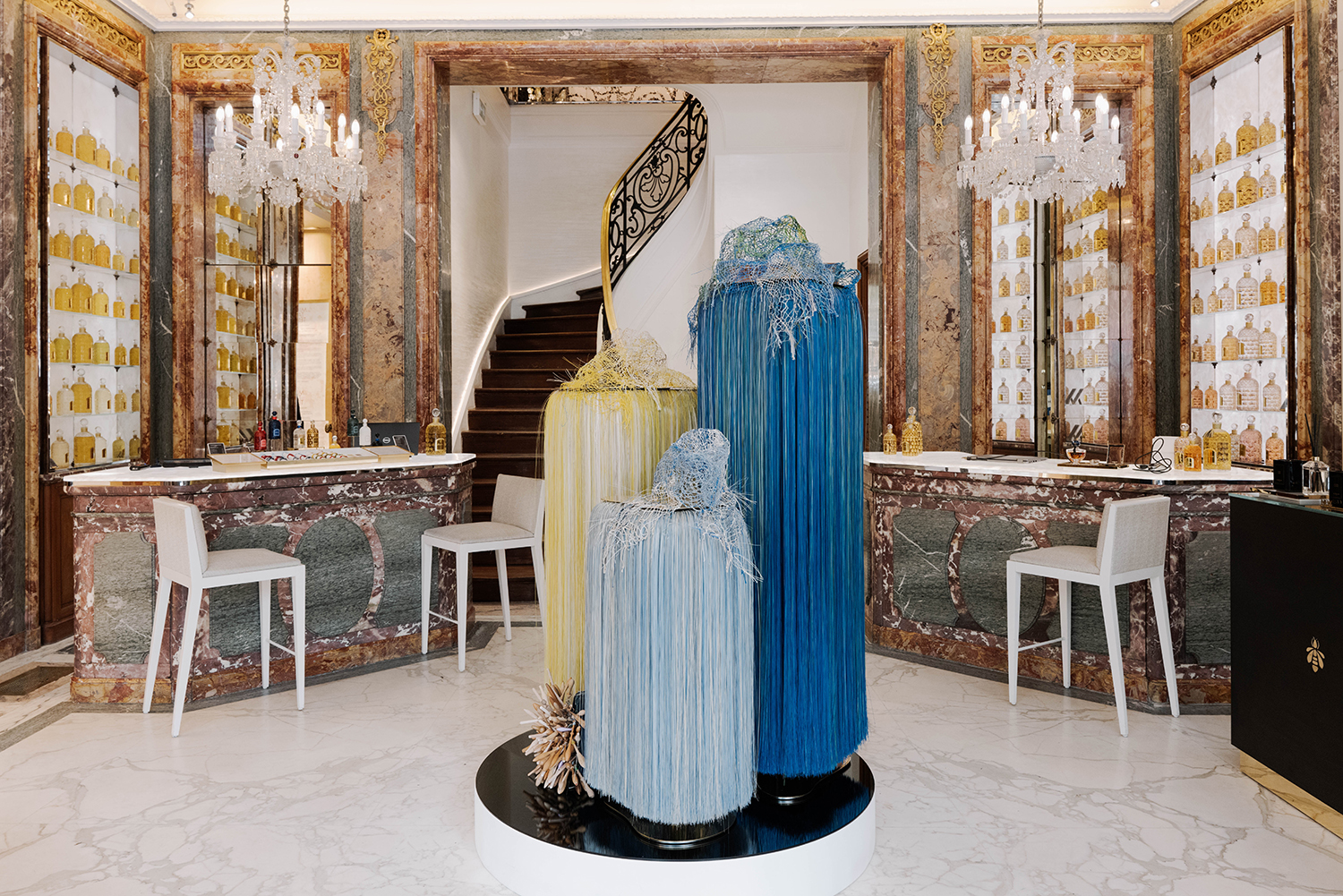 2. "Les Militantes," Guerlain
French luxury houses are among the most stalwart supporters of contemporary art, and Guerlain is no exception. This year, the maison is sponsoring the Paris+ par Art Basel fair as well as the Palais de Toyko, one of the city's most radical exhibition venues, and the current generation, headed by Florence and Daniel Guerlain, are keen collectors. "Les Militantes," a major exhibition in Guerlain's own Champs Elysées space, will include work by 21 formidable women artists, among them titans Louise Bourgeois and Kiki Smith, as well as emerging talents like Min Zhang, who won the Louis Vuitton "This Earth" prize in 2022. For Florence Guerlain the inclusion of Etel Adnan, who died last year, is especially personal. "She was an artist who liked to paint and draw from the very depths of her being," she says. "Her recent loss was a source of great sadness."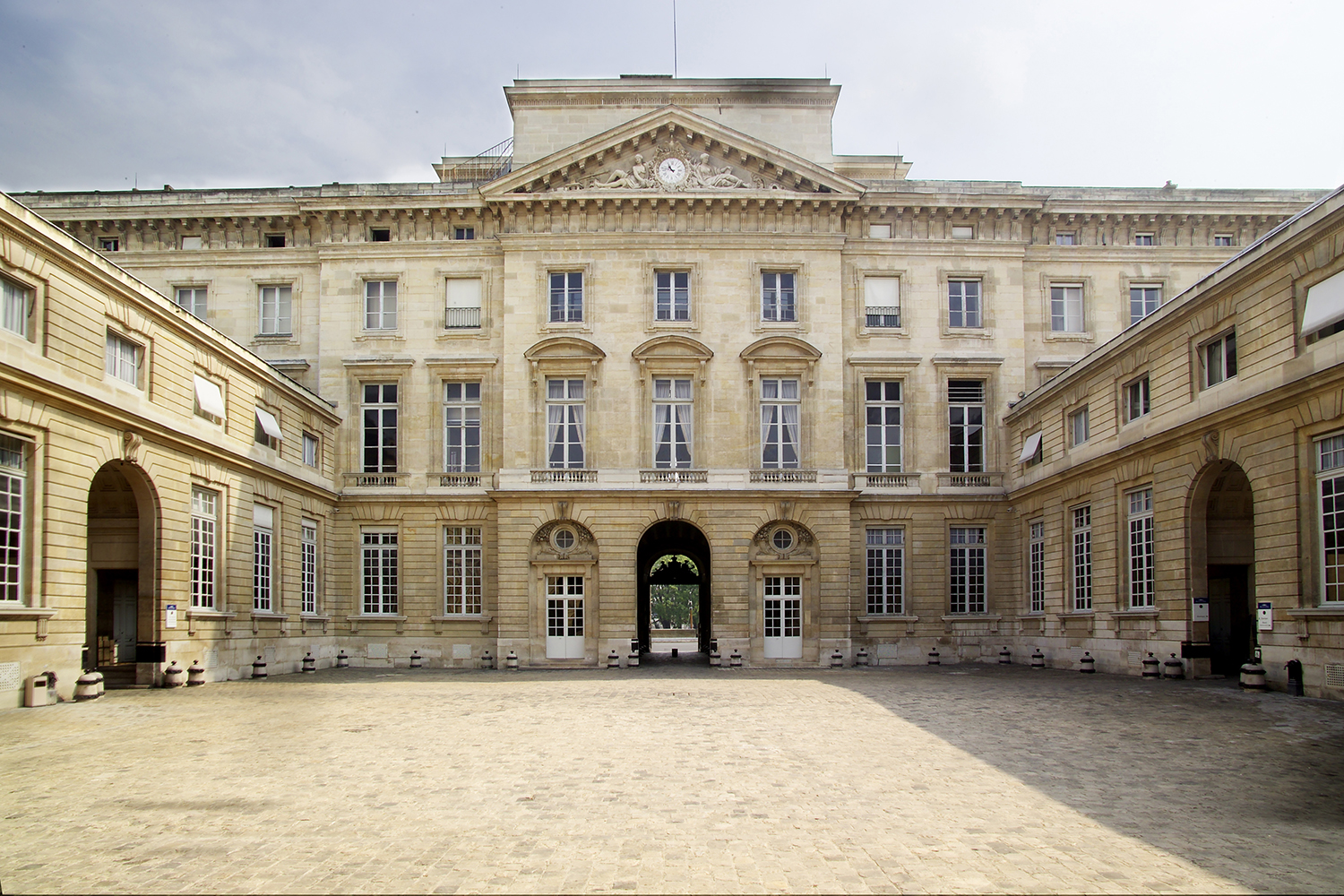 3. Prune Nourry, Cour d'Honneur
Installed at the beginning of October in the Cour d'Honneur of the Palais Bourbon, where the French parliament meets, is a sculpture, nearly three meters tall, by the French artist Prune Nourry. Part towering human, part tree, its bronze limbs, ribs, and branches are painted in trompe l'oeil effect to appear like rope. Inspired by a character in Atys, a 17th-century ballet by Lully about a beautiful youth who turned into a tree, Atys #1 (2022) represents the synthesis between man and nature. "It's about experience," she says of working at this extraordinary scale. "Growing up we disconnect from our inner child. Scale brings you back to that sense of wonderment."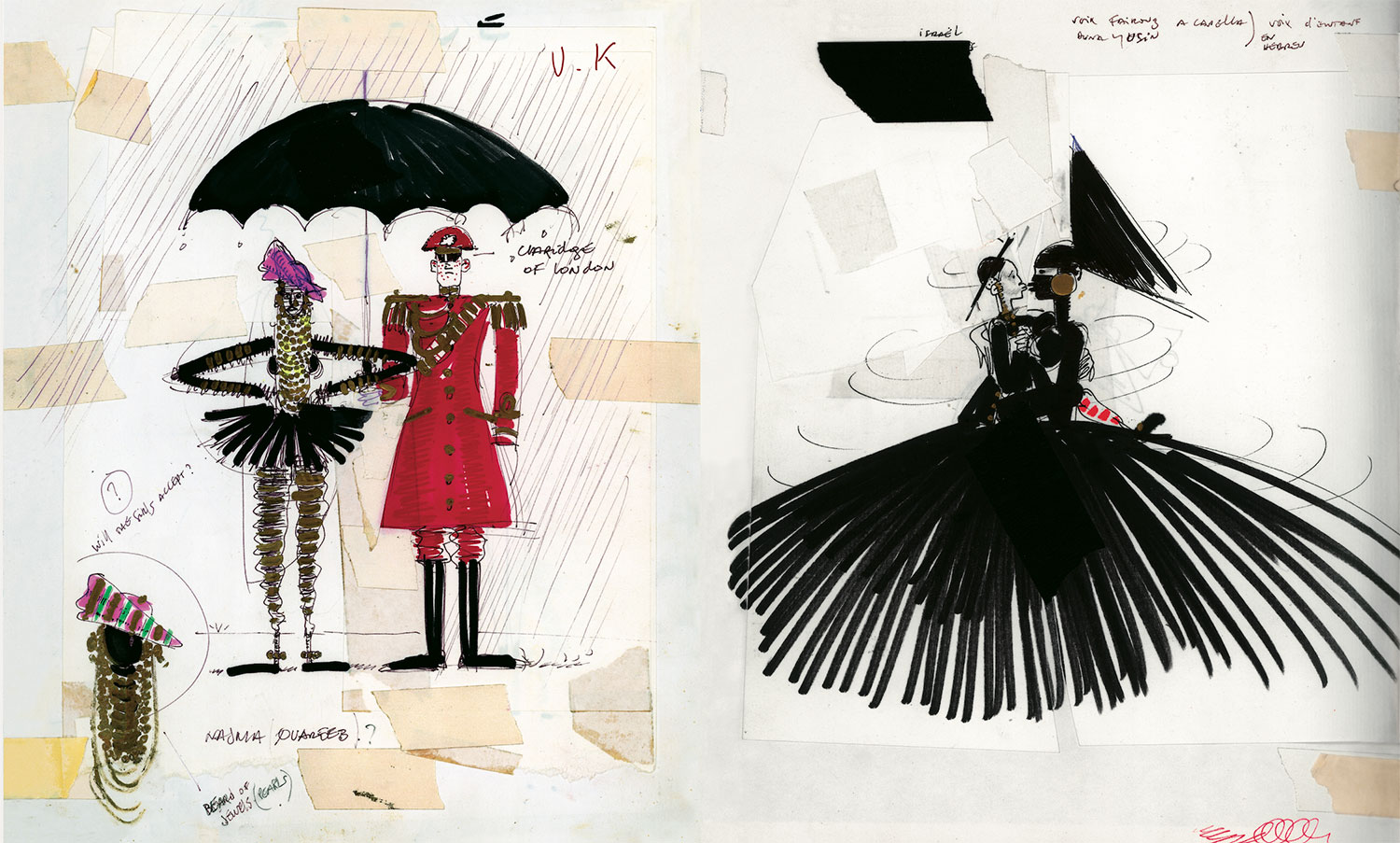 4. "Années 80. Mode, design et graphisme en Paris," Musée des Arts Décoratifs
The 1980s, as this exhibition suggests, had a profound effect on Paris. From its furniture to its fashion, nightclubs, and graphic design, the era rewrote the city's rules of aesthetic engagement. Step back into a time when Mattia Bonetti and Élisabeth Garouste were designing interiors for Christean Lacroix, Jean-Paul Goude was creating the fierce silhouette of Grace Jones, Jean Paul Gaultier was redefining menswear, and Pierre et Gilles were making their exuberant, multi-layered imagery.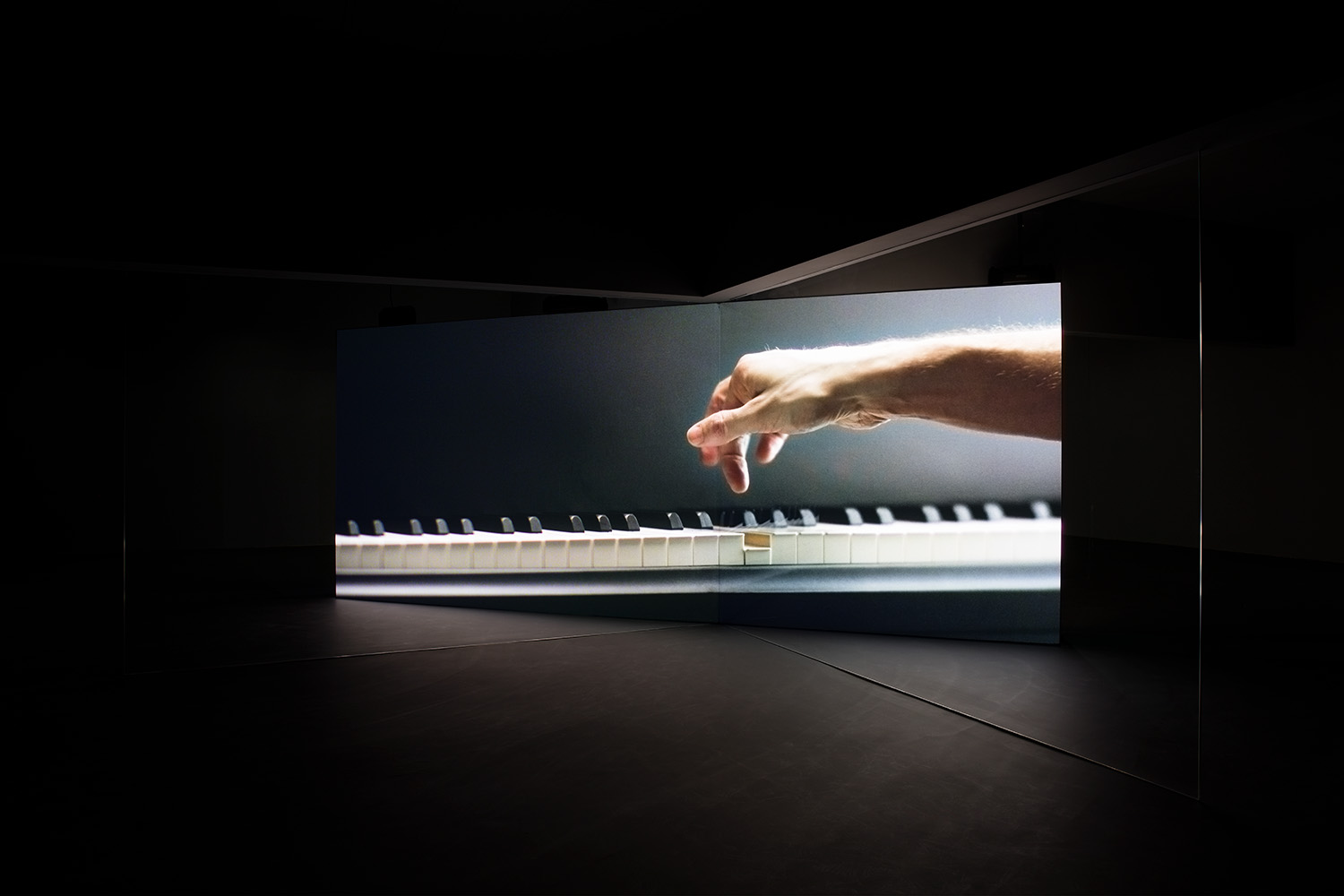 5. Anri Sala, Bourse de Commerce
If a visit to Paris hasn't been possible for a couple of years, then the Bourse de Commerce, the latest in luxury magnate Francois Pinault's contemporary art institutions, is not to be missed. Showing art from 1960 onwards, the transformation by Tadao Ando of the already extraordinary circular building dating from 1812 (built as the Corn Exchange) was completed in 2021. Upstairs, works from Pinault's huge collection include paintings by Peter Doig, Kerry James Marshall, and newcomer Florian Krewer, as well as Cindy Sherman's definite Film Stills series of photographs. In the rotunda, Albanian artist Anri Sala's mesmeric work Time No Longer opened this week. A video with no plot, set to the clarinet part of Olivier Messiaen's Quartet for the End of Time, it offers an immersive experience like no other.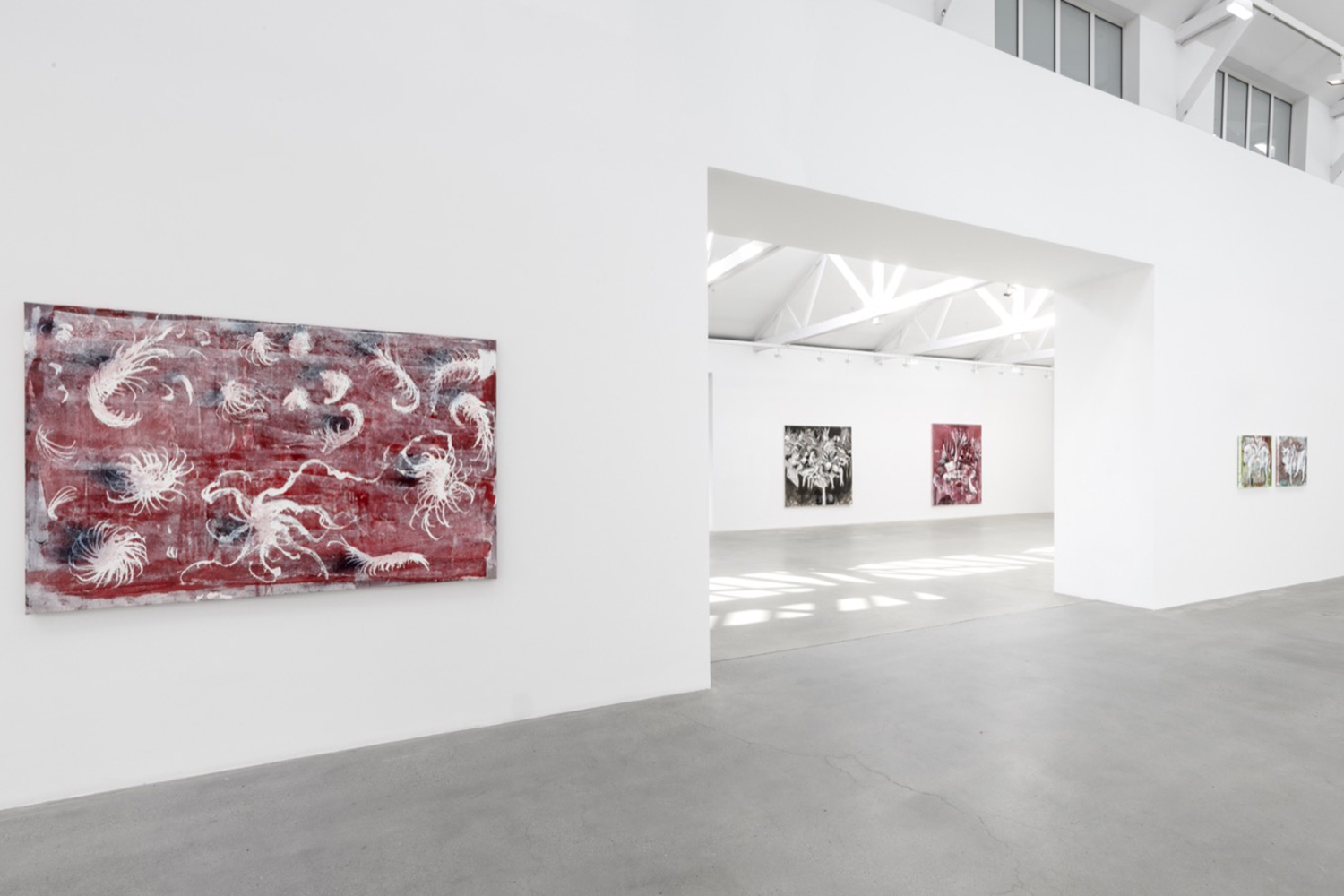 6. Miquel Barceló at Ropac and Jenny Saville at Gagosian
Both Thaddeus Ropac and Gagosian are rolling out the major talents for Paris. The former's expansive space, located in a former ironworks factory just outside the city center in Pantin, is the ideal spot for Mallorca artist Miquel Barceló to show his latest over-sized paintings. The series, called "Grisailles," proposes a new way to look at still-life, synthesizing an homage to Dutch 17th-century works with Barceló's love of the sea and marine life.
Back in town at Gagosian's tony address in the 1st arrondissement, new works by Jenny Saville (who became the world's most expensive female artist at auction when her work Popped sold for $12.4 million at Sotheby's in 2018) go on display. Stirring images reveal themselves from stenciled layers of paint, as she builds from out of abstraction.
Next Post