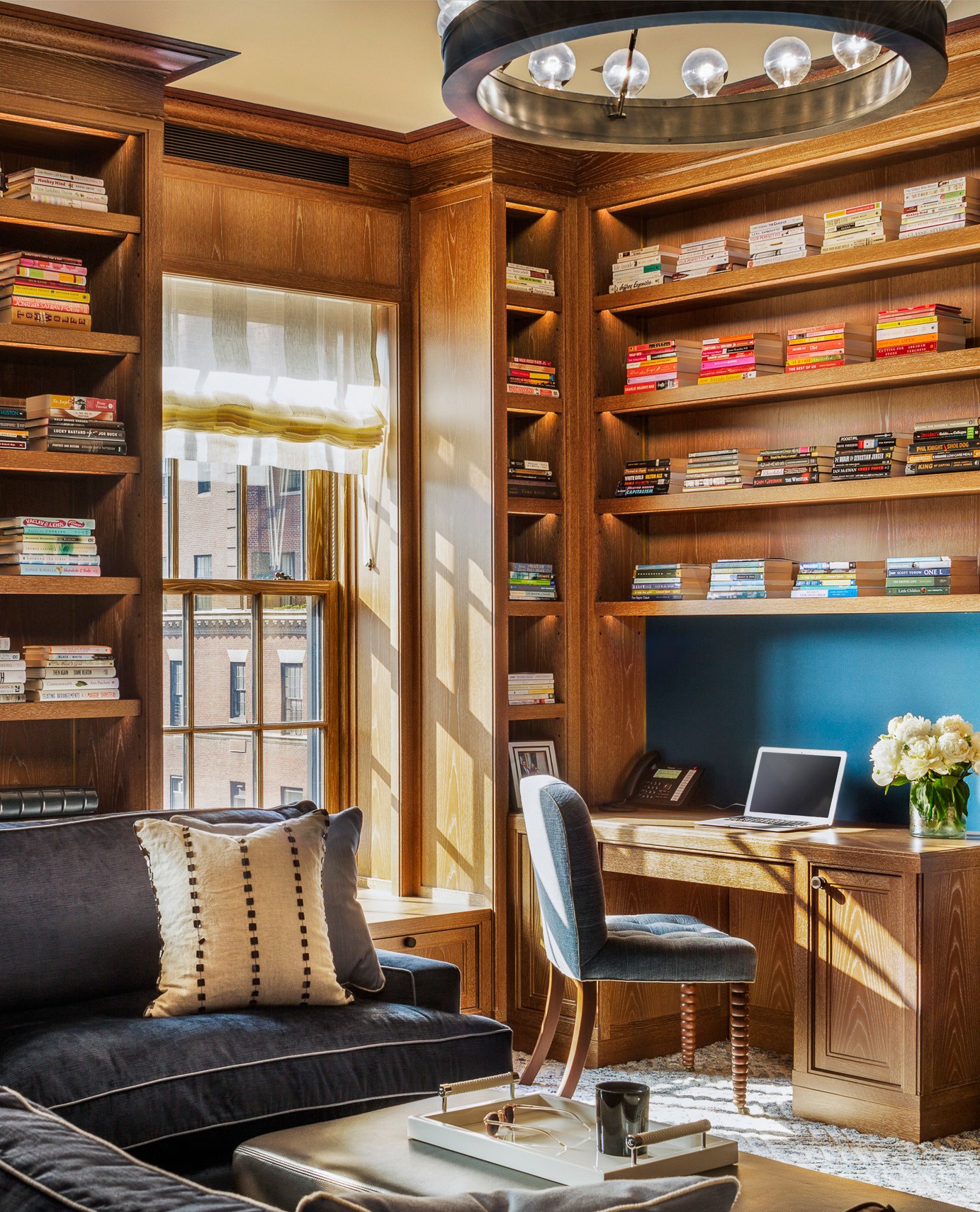 A few years ago, when interior designer Jenny Fischbach was touring apartments with a longtime client whose family had outgrown their townhome, they came across a beautiful but timeworn triplex perched atop one of Rosario Candela's stately Park Avenue stunners. "I think this apartment resonated with them because it's bright and filled with so much light," recalls Manhattan-based Fischbach. "Their previous home wasn't sun drenched, but this one has sun all day."
The prospective buyers—Zibby Owens, a book editor and host of the award-winning podcast "Moms Don't Have Time to Read Books," and her husband, Kyle Owens, CEO and founder of Morning Moon Productions—loved the place but knew it needed a substantial overhaul prior to moving in. Working with Fischbach, the couple enlisted New York architect Oliver Cope, a master at conjuring effortlessly elegant homes, many of which are captured in his new book, Oliver Cope Architect: City. Country. Sea (Triglyph Books).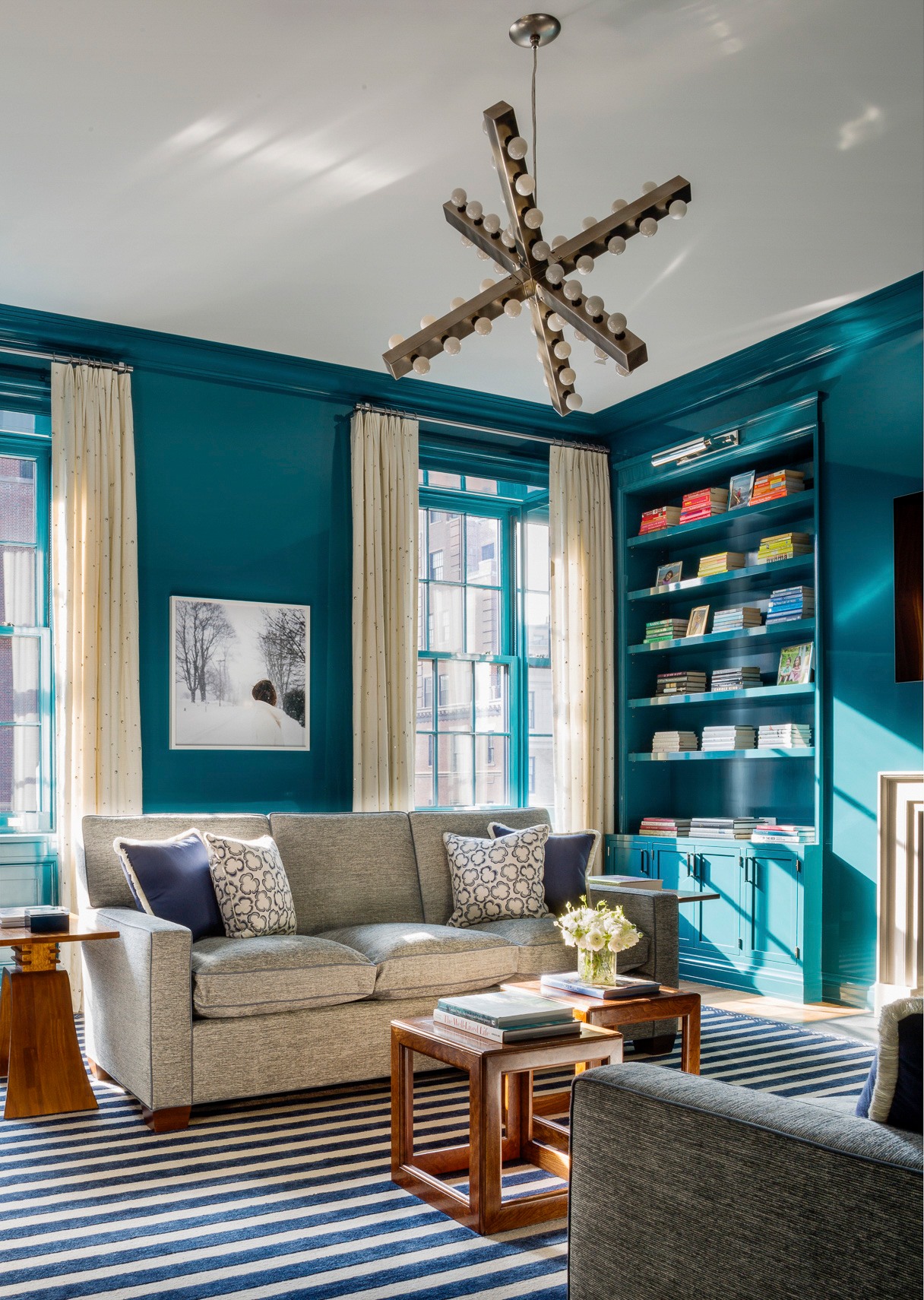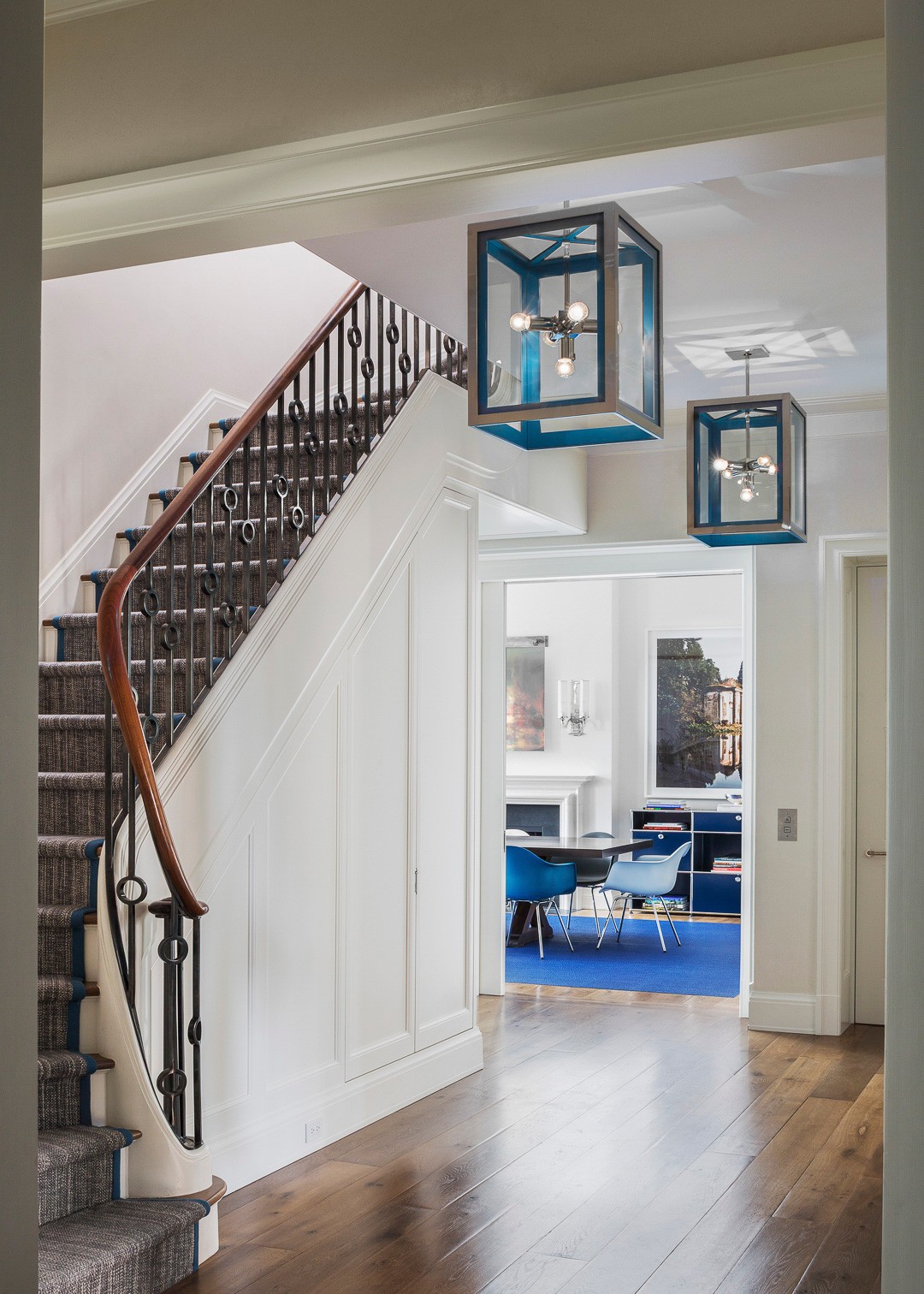 The main challenge was undoing much of the ad-hoc renovation that the previous owners had undertaken in the 1980s and '90s. "There wasn't much left of the original detailing," Cope tells Galerie. "And the things that did exist were particularly problematic." The apartment's staircase, for instance, awkwardly flowed into the entry hall and impeded organic movement throughout the home. "We worked hard to refine the dimensions of the stair in order to pull it back where it belonged," explains Cope, who also masterminded a lyrical balustrade with an alternating bubble pattern. "Once you start trying to line those circles up, you realize that what Oliver did was a major feat," adds Fischbach.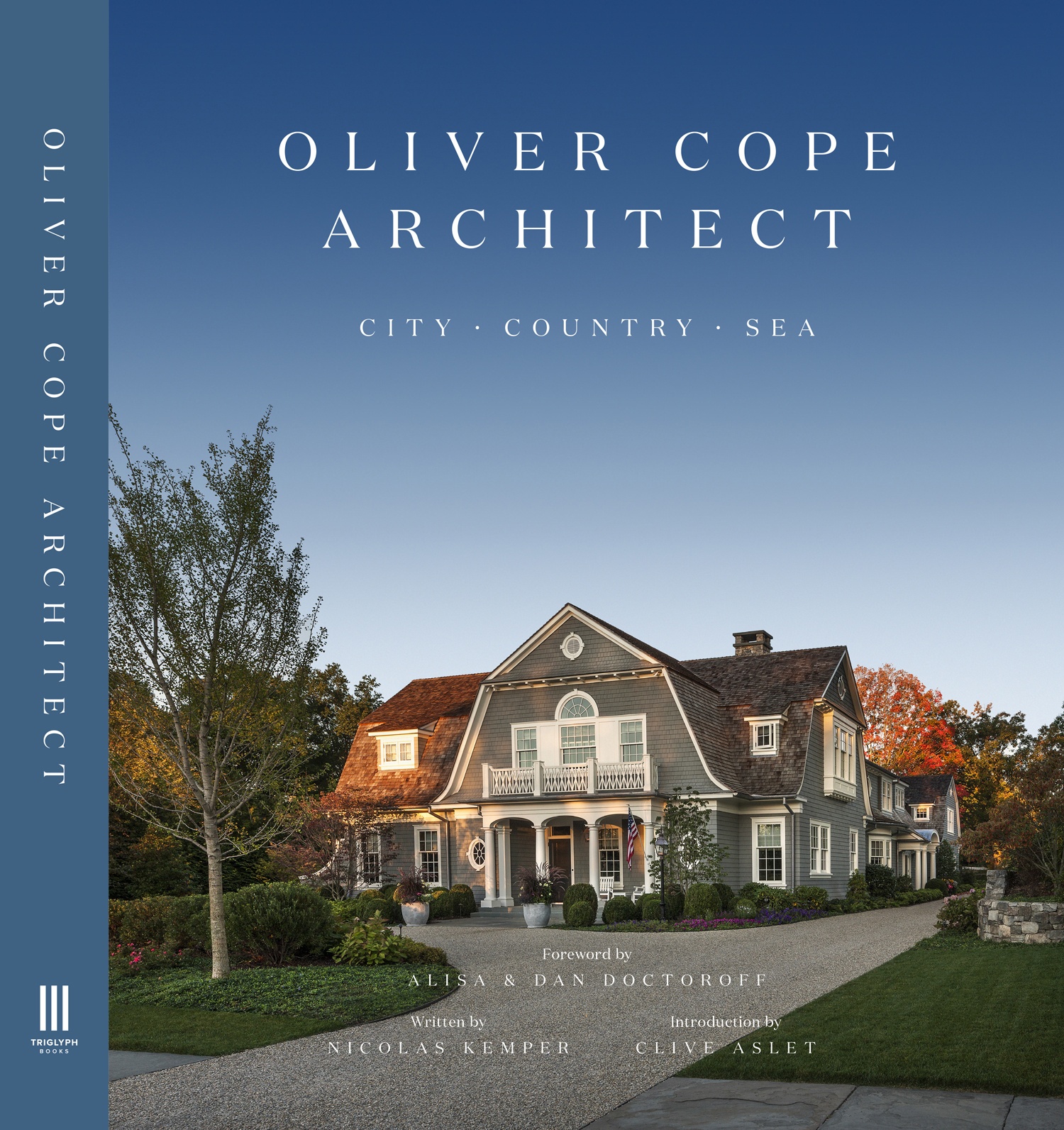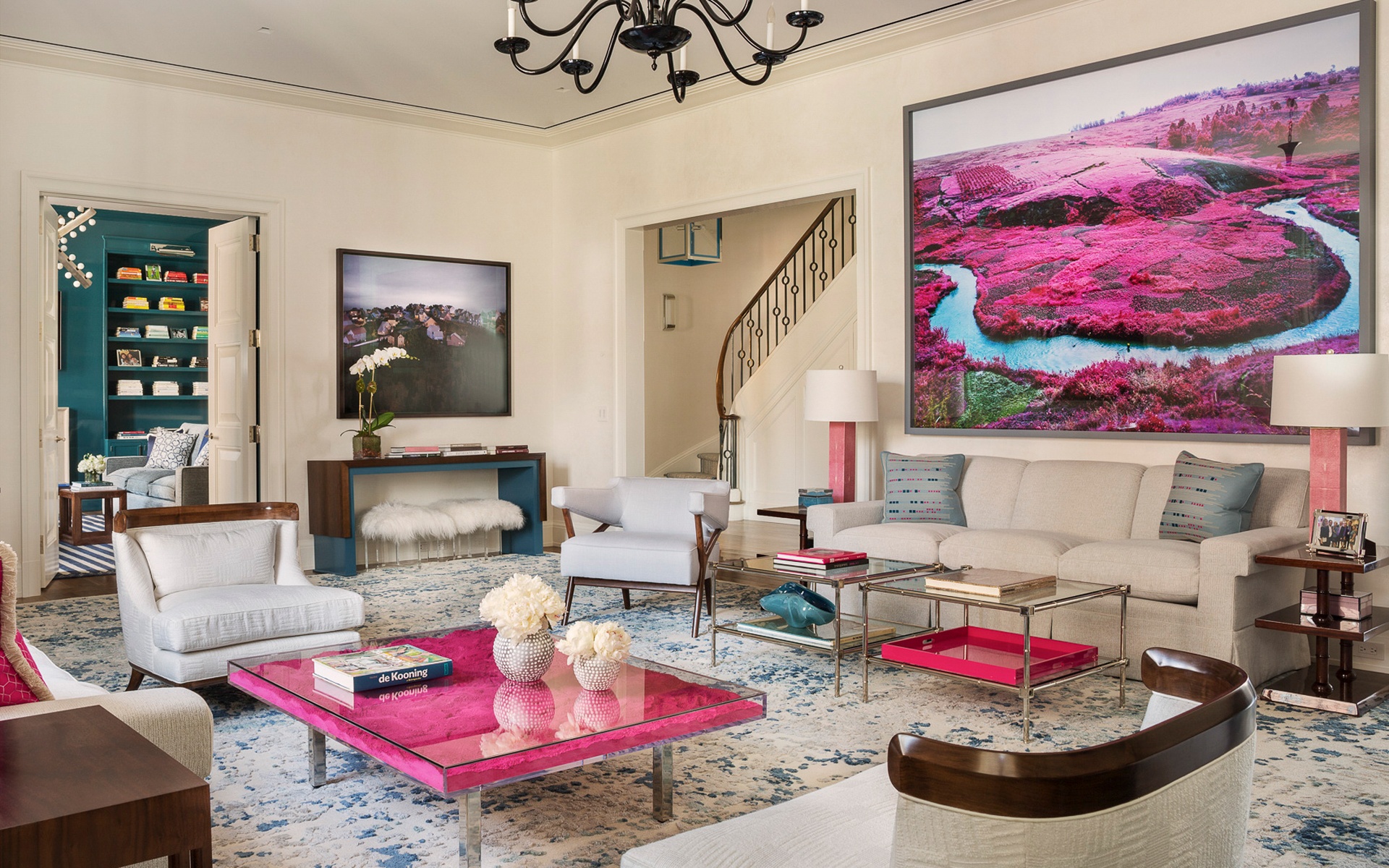 Additional layout tweaks consisted of eliminating the servant's quarters on the main level in favor of opening up the kitchen and dining room. "It's an everyday dining room," says Cope. "With a young family, they needed something that was elegant when it needed to be but also kid-proof." Also on that floor is the sun-filled living room, where Cope utilized classic moldings on the ceiling and walls while Fischbach implemented Zibby's color preference of blue and white.
"When we first talked, I told her that it can't feel like a beach house," she says. "So we twisted all the different blues and came up with aqua, royal blue, turquoise—every room has a splash of blue, but we tried to make it city blue." That is exemplified in the living room, which goes with the color scheme but includes some fun pops of color, like the hot-pink Yves Klein cocktail table. "I was trying to get everything to marry and be harmonious," says Fischbach, who also deployed works by photographer Lawrence Beck. Other blue highlights include the luminously tiled kitchen, which boasts a stunning handmade backsplash by artisan Ruth Frances Greenberg paired with crisp-white cabinets.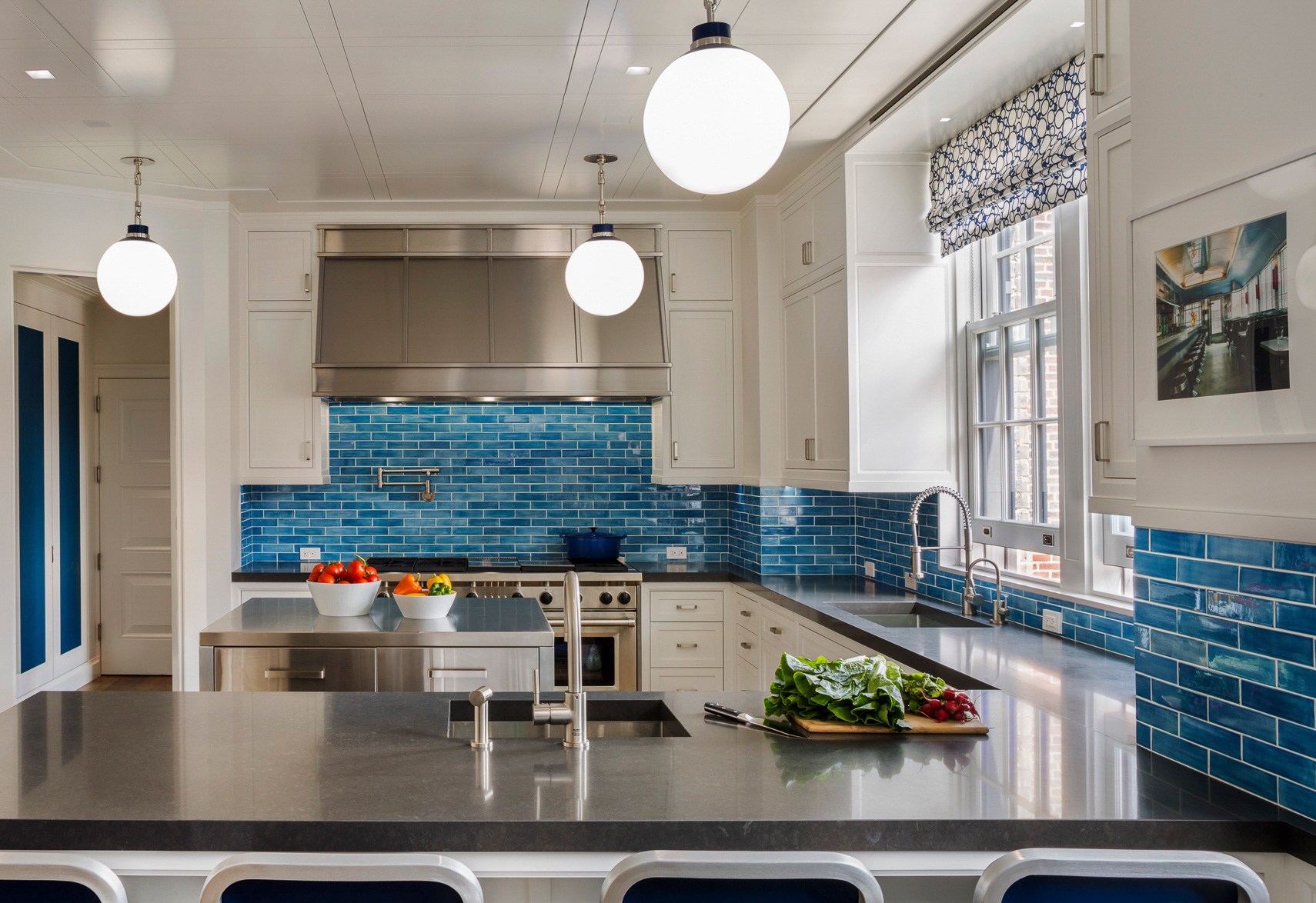 Upstairs hosts the sprawling primary bedroom suite, the kids' rooms, a play space, and outdoor terrace, which was designed by Ed Hollander. "Each project is a puzzle piece where each decision influences the next," says Fischbach. The top floor, in particular, was crafted for the family to enjoy time together thanks to the addition of a retro-inspired kitchenette sheathed in a cheerful shade of teal. The space is where Zibby likes to hang out and work while watching over the kids. "One thing we tried to do is add coherence and sense of repose," says Cope. "It all works together beautifully."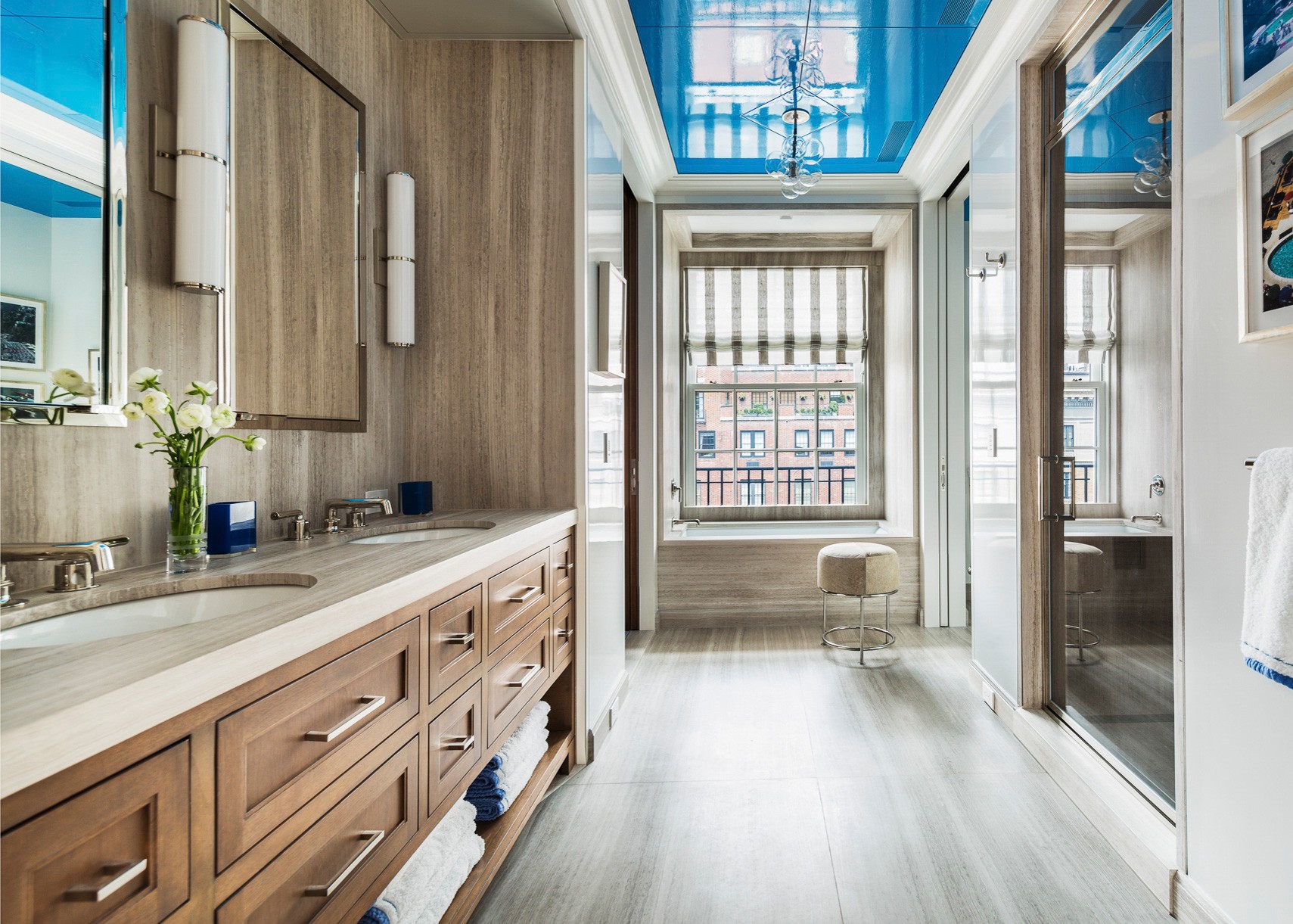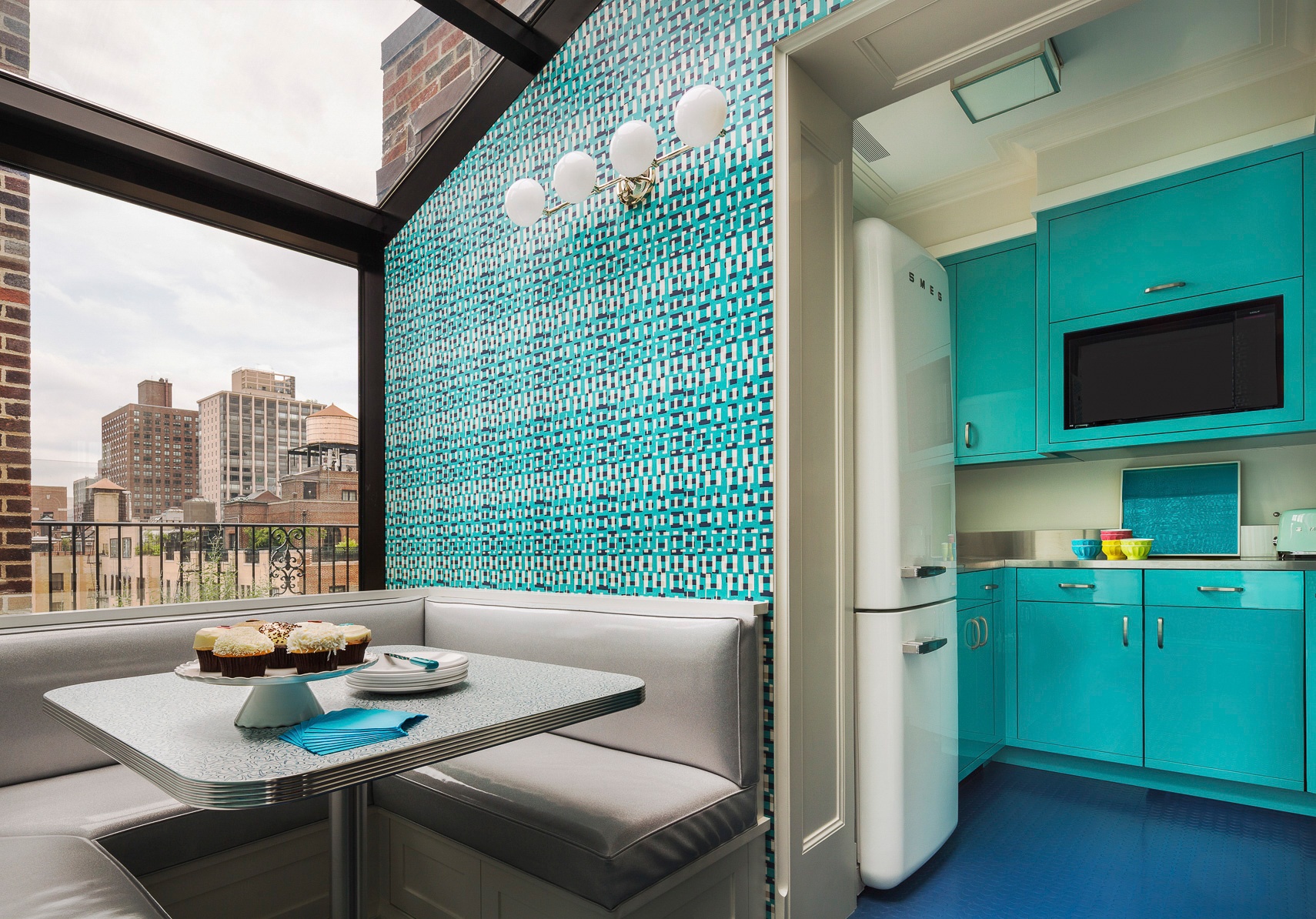 Next Post