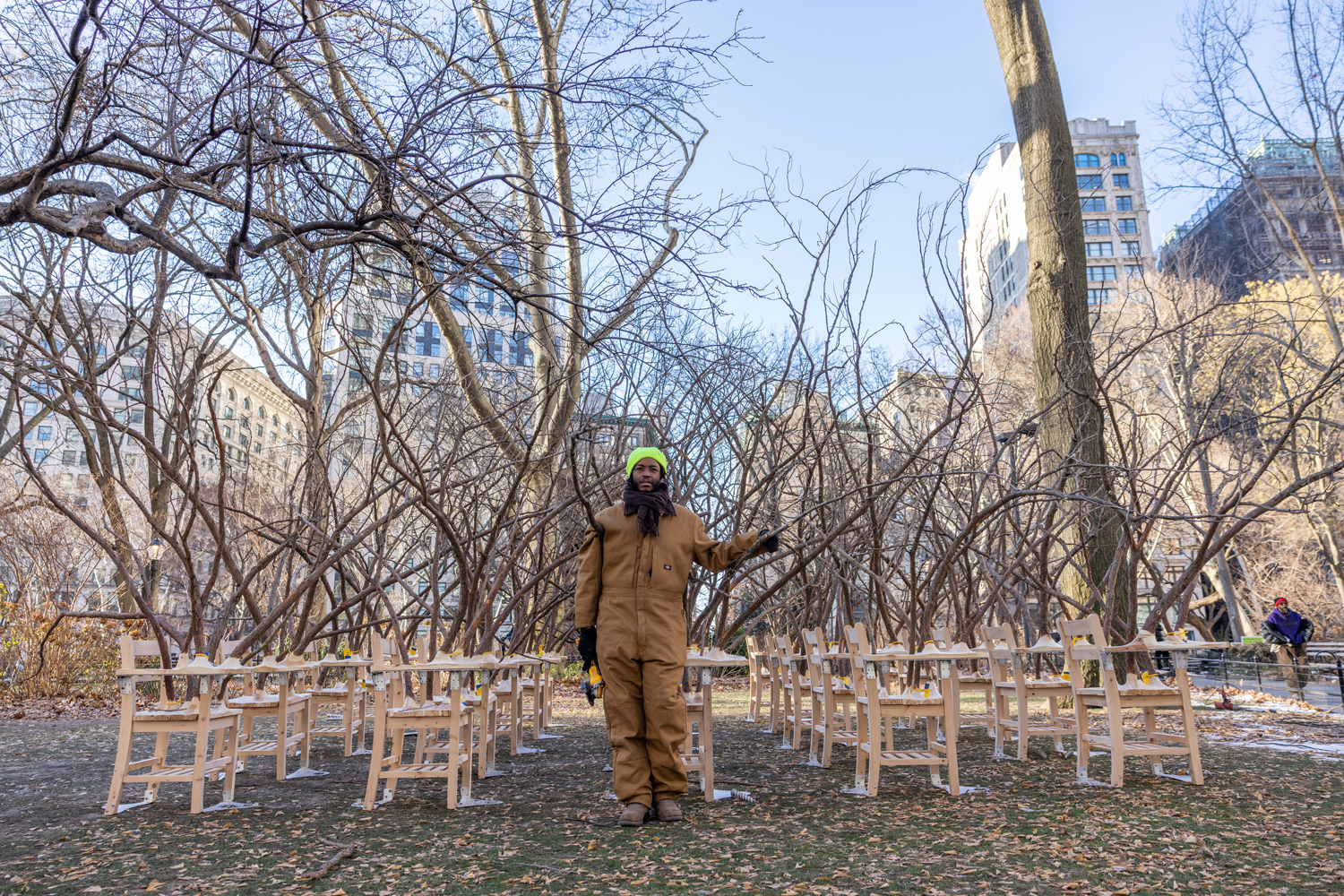 Next Big Things: Hugh Hayden
The artist to watch realizes an ambitious installation in New York's Madison Square Park on view through May 2, 2022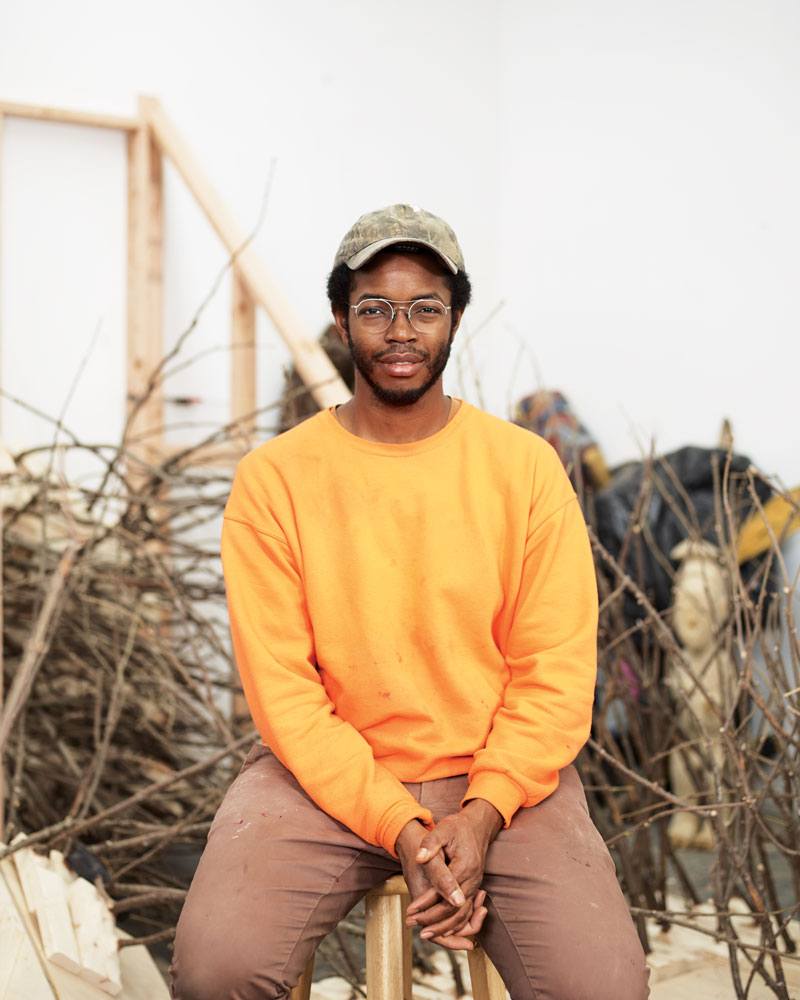 UPDATE: In a new public artwork commission in New York's Madison Square Park, artist Hugh Hayden presents Brier Patch across four separate lawns. The installation, which will be on view through May 2, features one hundred elementary school desks exploding with tree branches. Arranged in a grid as if in a classroom, the powerful work references folklore traditions with its title and addresses disparities within the educational system in America. This work continues his examination of the American Dream.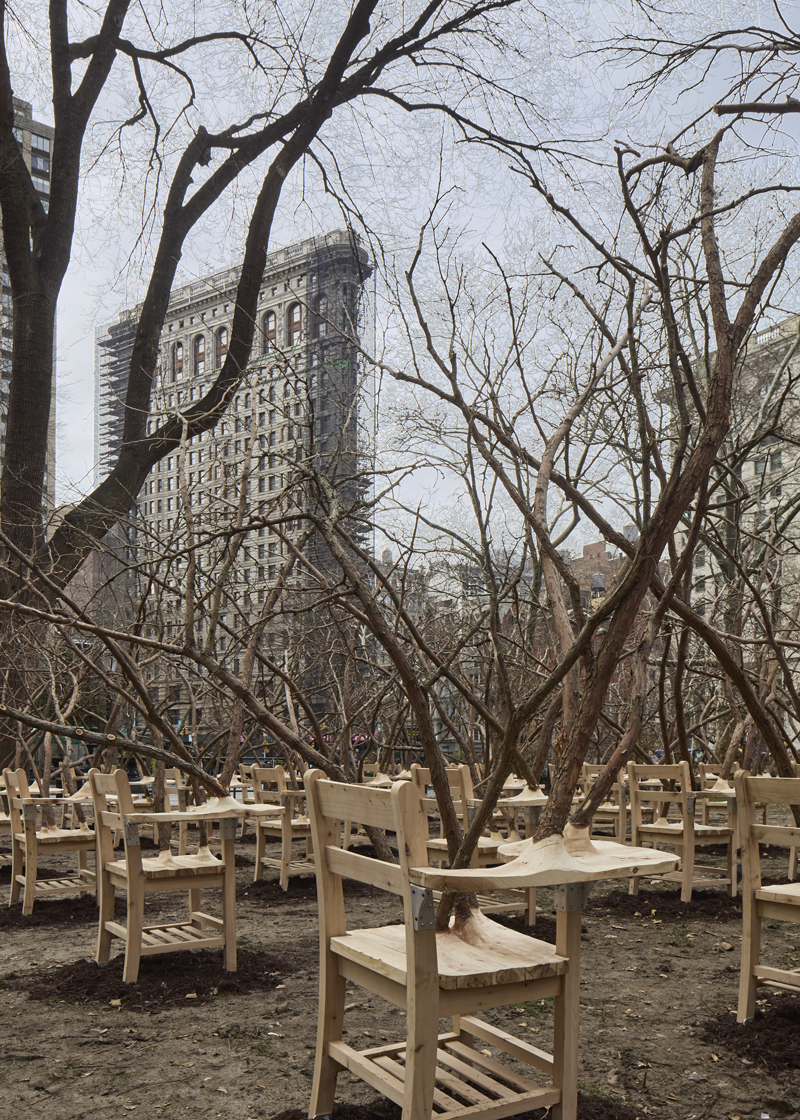 At first glance, Hugh Hayden's creations may seem like everyday objects, but a closer inspection leaves the viewer bewildered with a headful of questions about the American Dream and meaning of race.
Sculptural Depth: Through intricate wood carving, he conceived America, a table similar to the one he grew up eating family meals around in Dallas yet reimagined with thorny formations made out of mesquite wood from Laredo, Texas. "Many find mesquite an unwanted and invasive tree," he says. "I'm interested in wood being native but not having the right to belong." Materiality also plays into his metalwork: "I'm buying African masks of questionable authenticity and then making copies through sandcasting," he says. "There's a loss of information, and that's an analogy to the diaspora the more it becomes a facsimile."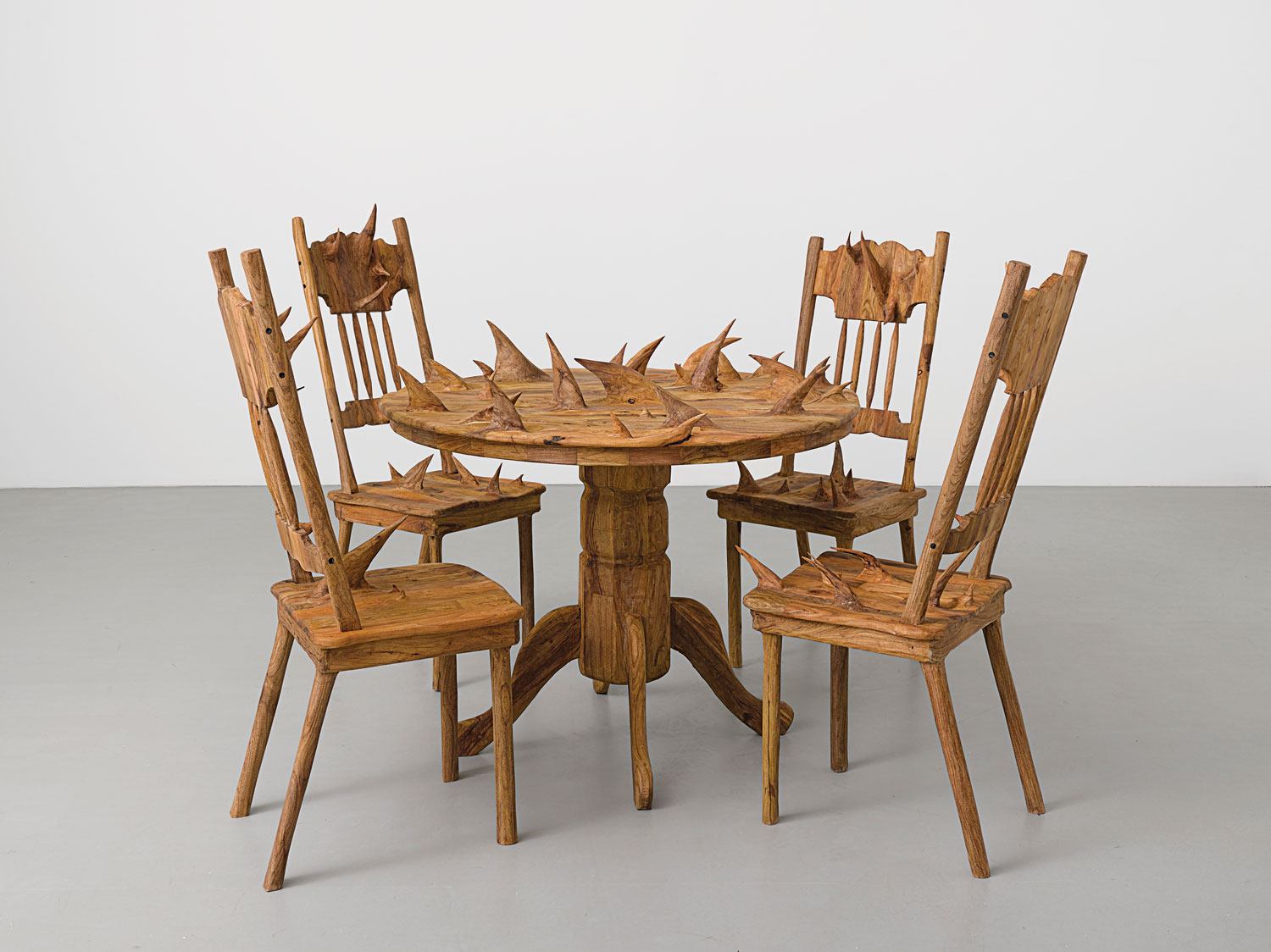 Breakout moment: A November show at Lisson Gallery in East Hampton previewed a new body of work depicting fiery fences, where flames were sculpted from wood.
Up next: In December, New York–based Hayden will be at the Anderson Ranch Arts Center, near Aspen, where he plans to work on ceramics during a 21-day residency.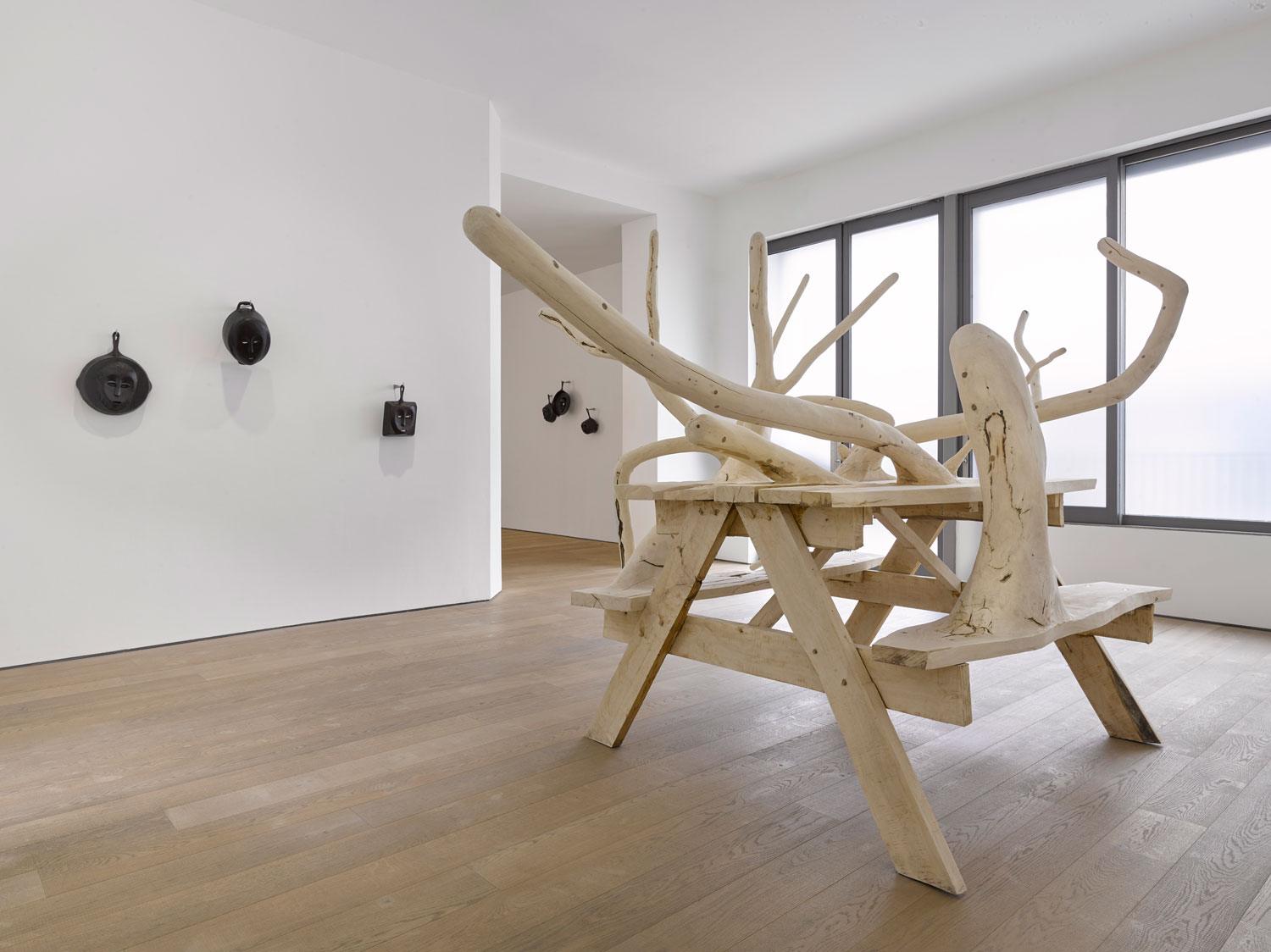 "Through highly wrought, beautifully articulated wood and cast-iron sculptures he considers, among other things, the ties between the history of Black Americans to the land and to food with a deeply poetic sensibility."

Jeremy Strick, director, Nasher Sculpture Center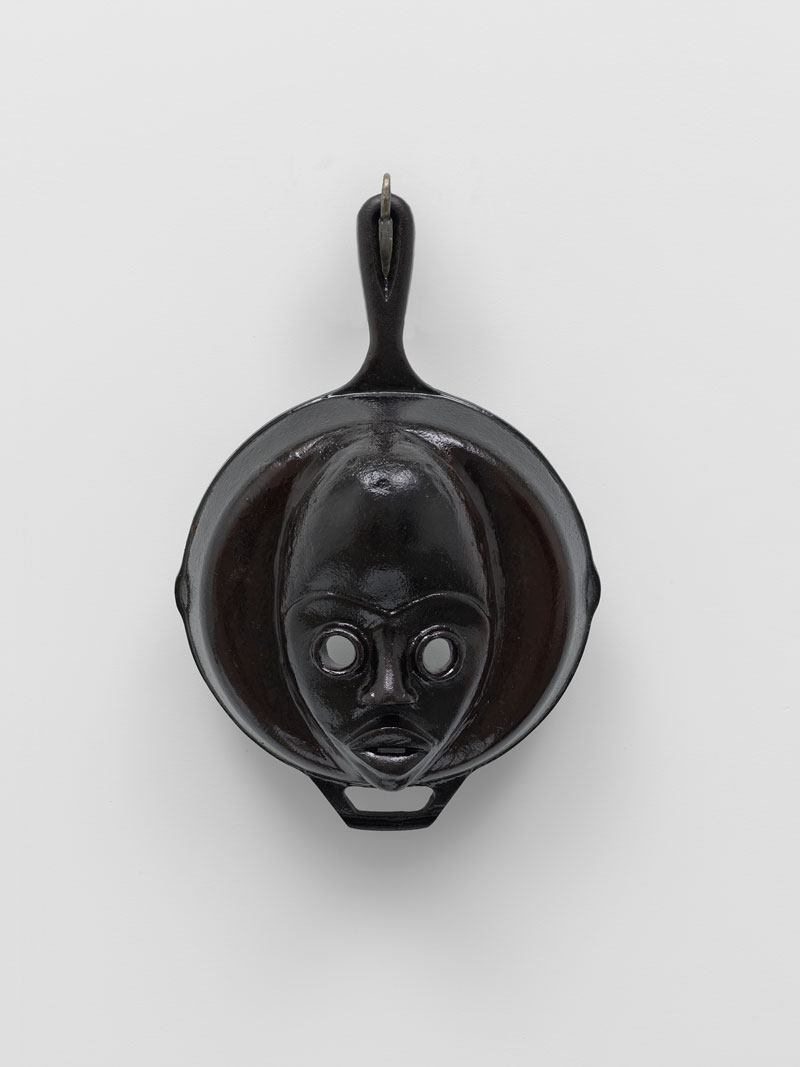 A version of this article first appeared in print in our 2020 Winter Issue under the headline "Next Big Things." Subscribe to the magazine.
Next Post