Next Big Things: Alexandre Benjamin Navet
His joyful work spans textiles and decoration, oil pastel frescoes, objets d'art, drawings, and watercolors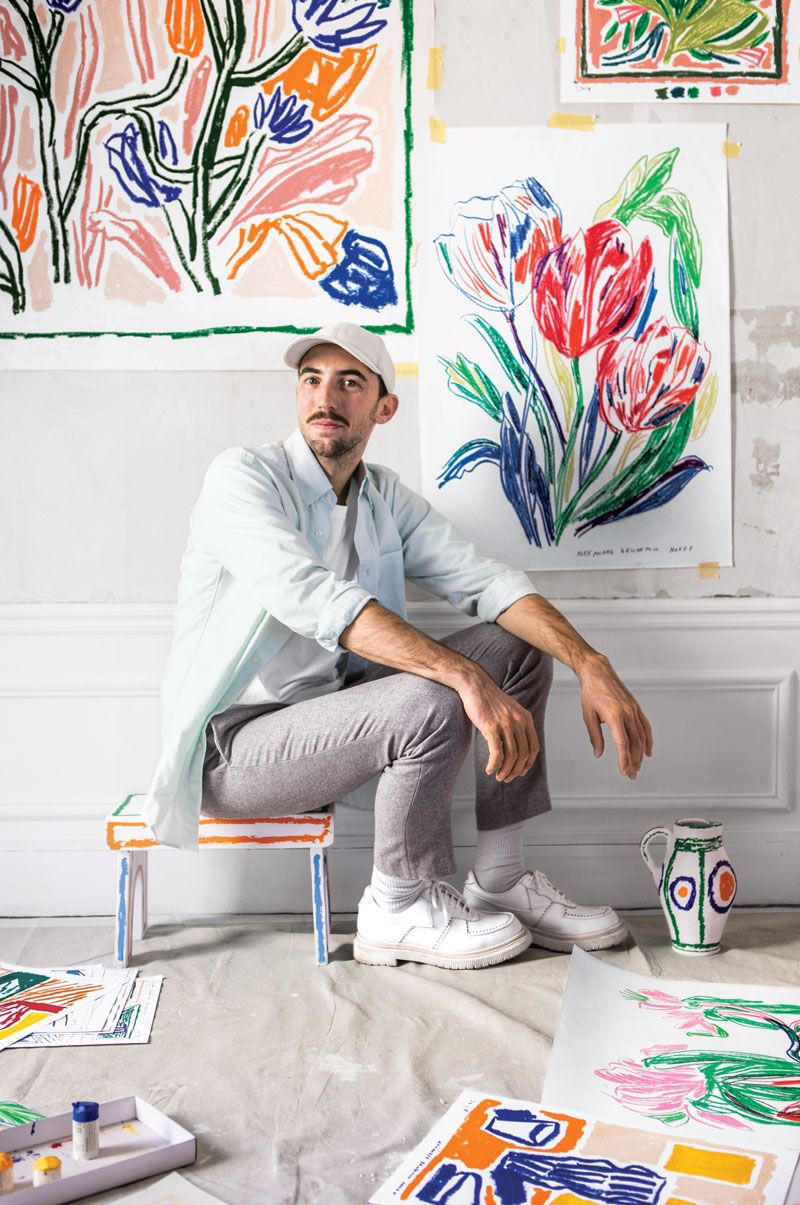 Multidisciplinary creative Alexandre Benjamin Navet comfortably straddles the worlds of fine art, fashion, and design. His joyful work spans textiles and decoration, oil pastel frescoes, objets d'art, drawings, and watercolors. His exuberant illustrations recently transformed the façades and interiors of Van Cleef & Arpels boutiques around the world.
Unique style: "I love bold color combinations that surge into space and engage directly with the viewer," he says. "I also love playing with perspectives and scale."
Inspirations: "Ornamental details in architecture and ceramics are ubiquitous in my vocabulary. I also love Giorgio de Chirico for his theatrical compositions and the spontaneity of David Hockney."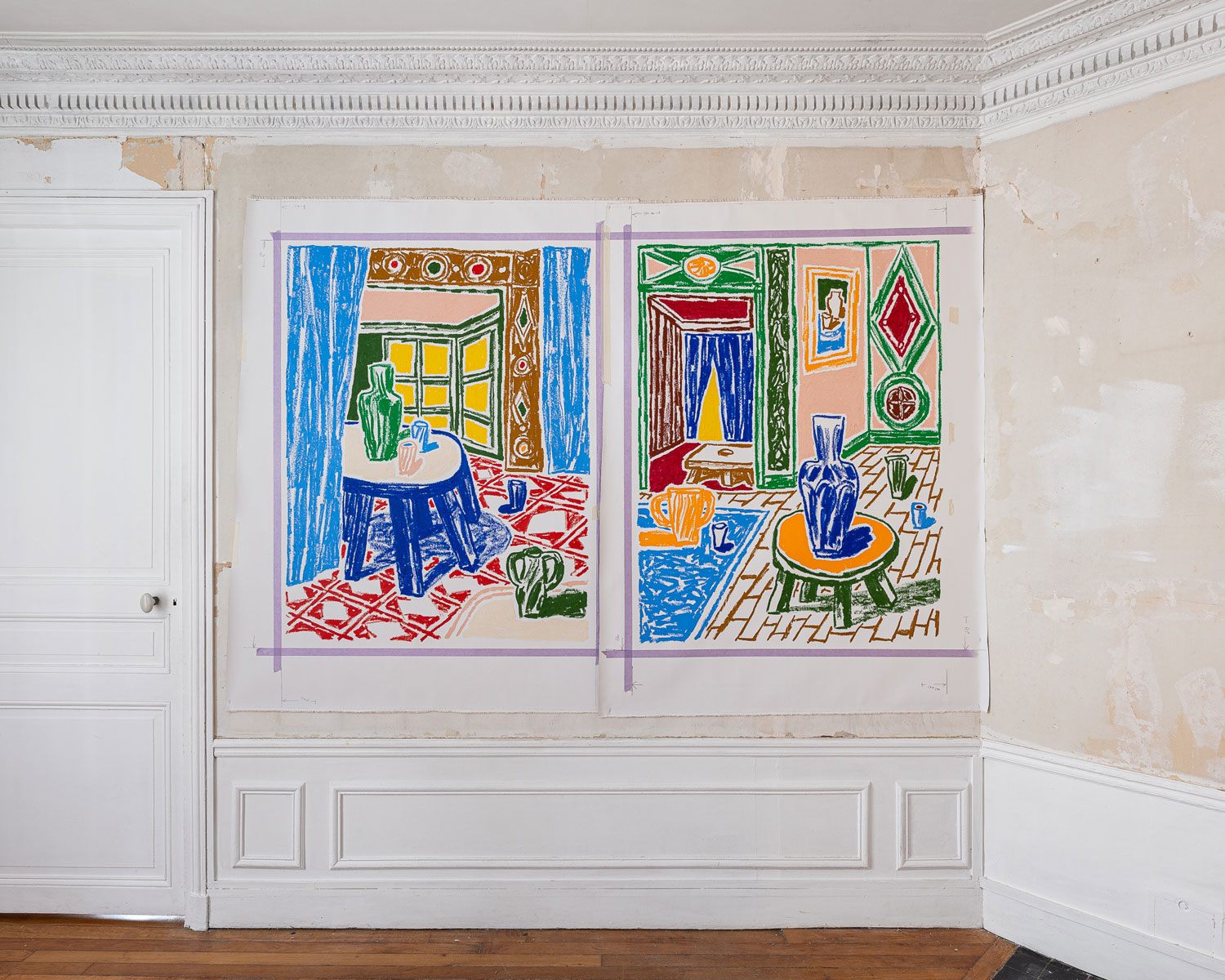 Special collaborations: Navet has crafted window displays for Hermès in Paris and in situ painted frescoes for Baccarat's boutique, bar, and lounge in Milan. Recently, he had the opportunity to paint a fresco in a dreamy apartment in Paris's fourth arrondissement decorated by Pierre Yovanovitch, as well as for the l'Hotel des Arts in Toulon. "I love grand scales and the dialogues with the places and the viewers," says Navet. He has also recently finished some artworks for Galerie Derouillon, which are on display in his studio, and is busy working on a series of rugs and carpets for the Codimat Collection. 
A version of this article first appeared in print in our 2020 Winter Issue under the headline "Next Big Things." Subscribe to the magazine.
"Alexandre reinterprets a style from the '40s and '50s in a very contemporary but also a very humorous way. His work is reminiscent of Jean Cocteau but with a totally unique approach."

Pierre Yovanovitch, designer
Next Post