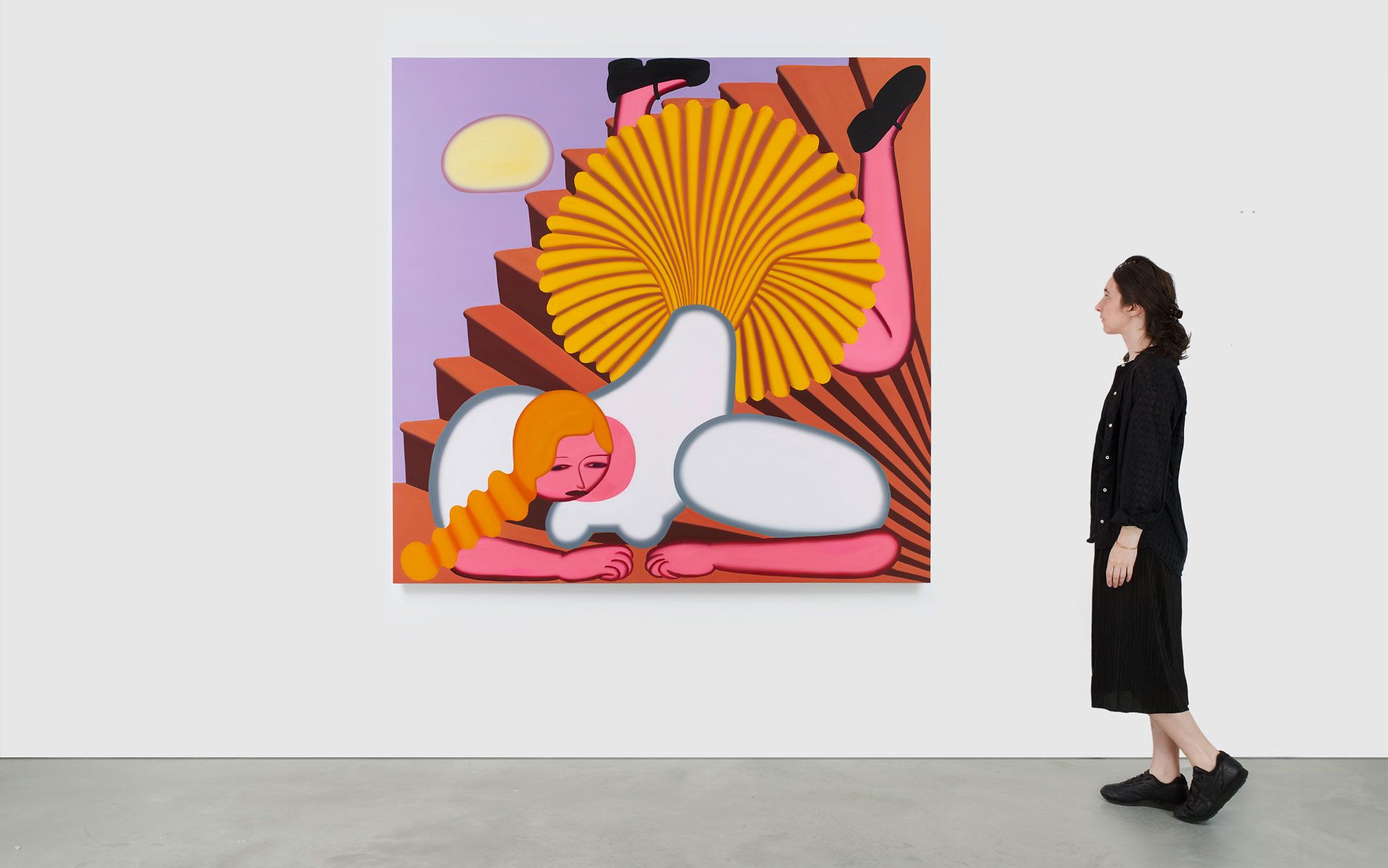 8 Must-See Exhibitions at New York's Reopened Galleries
Kasmin, David Zwirner, Perrotin, and more are welcoming visitors back to their physical spaces to view art in person
After months of engaging with art from a screen, and as virtual viewing rooms and online art fairs hit an all time high, galleries in New York—one of the cities hit hardest by the COVID-19 pandemic—are beginning to cautiously welcome visitors once again. While many are opening up their doors with spring shows that were forced to shutter, several are also presenting shows with entirely new bodies of work. Below, we rounded up a selection of new exhibitions with energetic and captivating works, as well as information on requirements and bookings.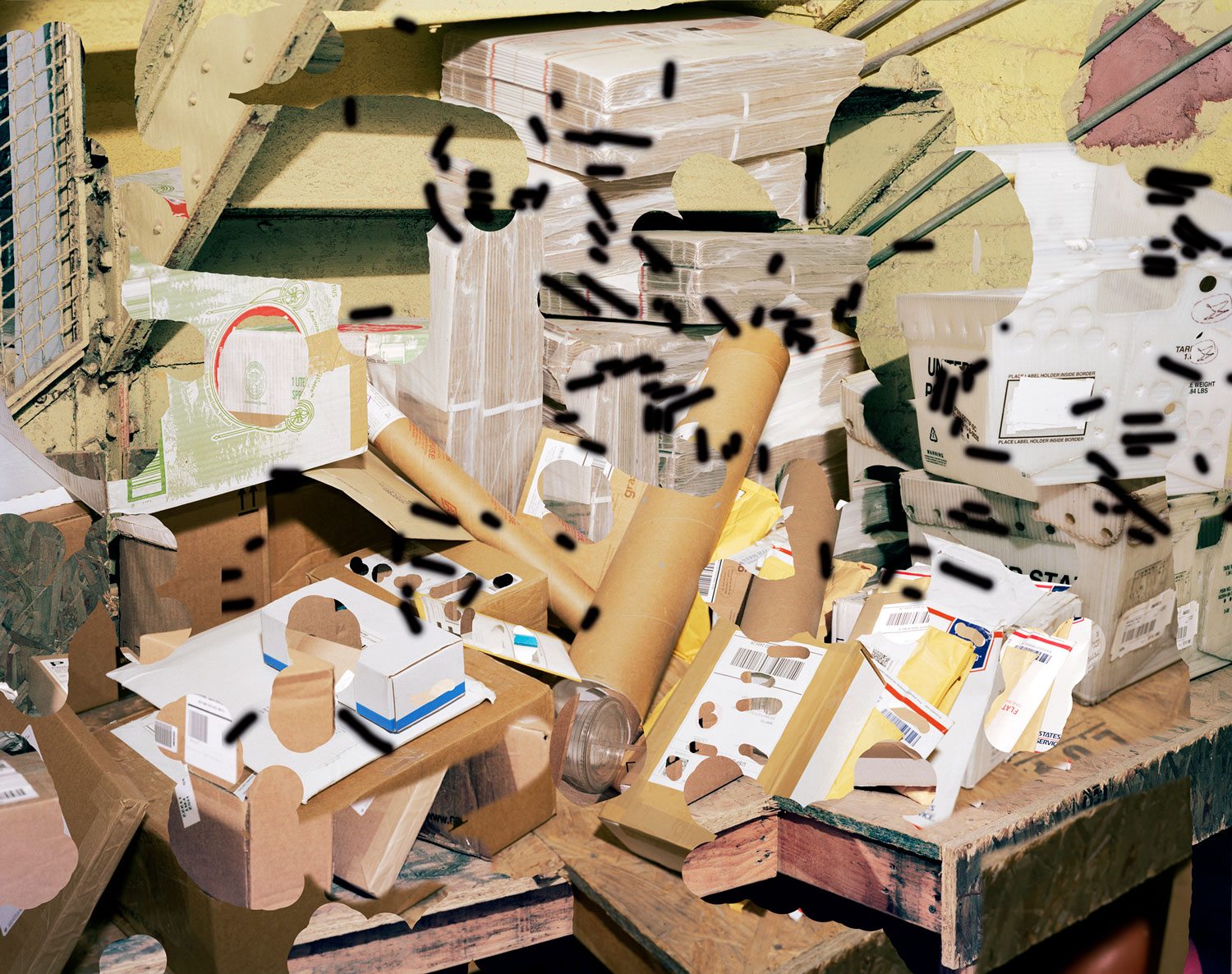 1. Kasmin
AND/ALSO: Photography (Mis)represented 
The increasingly blurred boundaries between photography and other media go on full display at Kasmin gallery this summer, as seen through the work of six diverse New York–based photographers. Artists such as Lucas Blalock and Michele Abeles explore the ways in which photography can be manipulated, while Roe Ethridge and Farah Al Qasimi focus on narrative structures and historical genres behind the meaning of a photograph. Erin O'Keefe and Daniel Gordon construct dioramas and collages that become the subject of their work, resulting in completely unique photographs.
When: Through August 21
Where: 297 Tenth Avenue, Chelsea
Appointments: Appointments are limited to one person with up to two optional guests (three people total). Kasmin will provide hand sanitizer but requests that you kindly bring your own face mask to be worn during the duration of your viewing.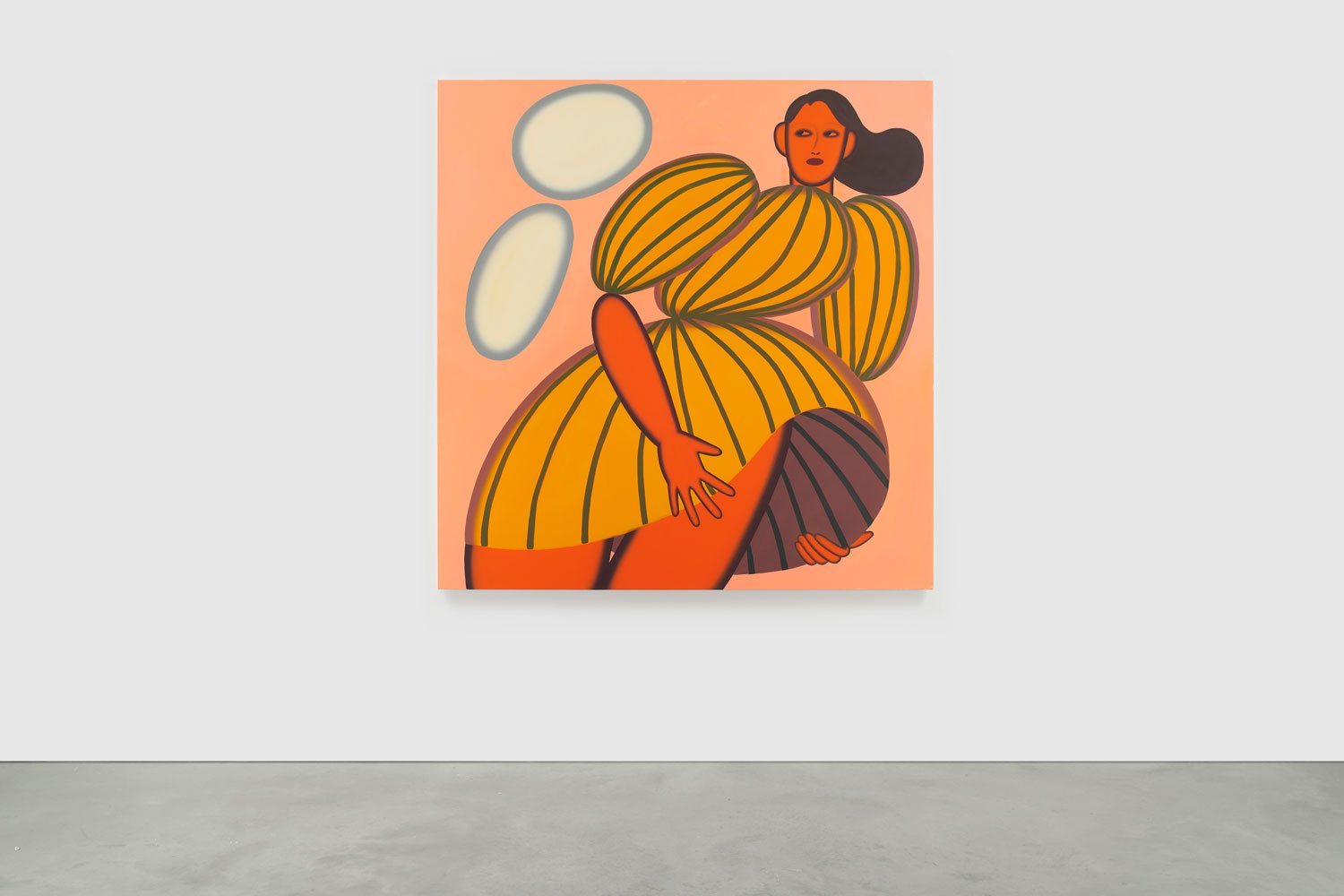 2. James Cohan
Grace Weaver STEPS 
Grace Weaver's vibrant paintings depicting solitary women in intimate, everyday scenes are set to transform both of James Cohan's gallery locations this season. (Her drawings are at the Lower East Side location, and 13 new paintings can be found at the Tribeca gallery.) The Vermont artist's eye for color, timely subject matter, and art historical influences make this an unmissable show. 
When: July 15 through September 12 at 48 Walker Street and September 13 at 291 Grand Street 
Where: 48 Walker Street and 291 Grand Street
Appointments: The exhibition is open by appointment from Tuesday–Friday, from 10:00 a.m. to 5:30 p.m. Please book through the gallery's website.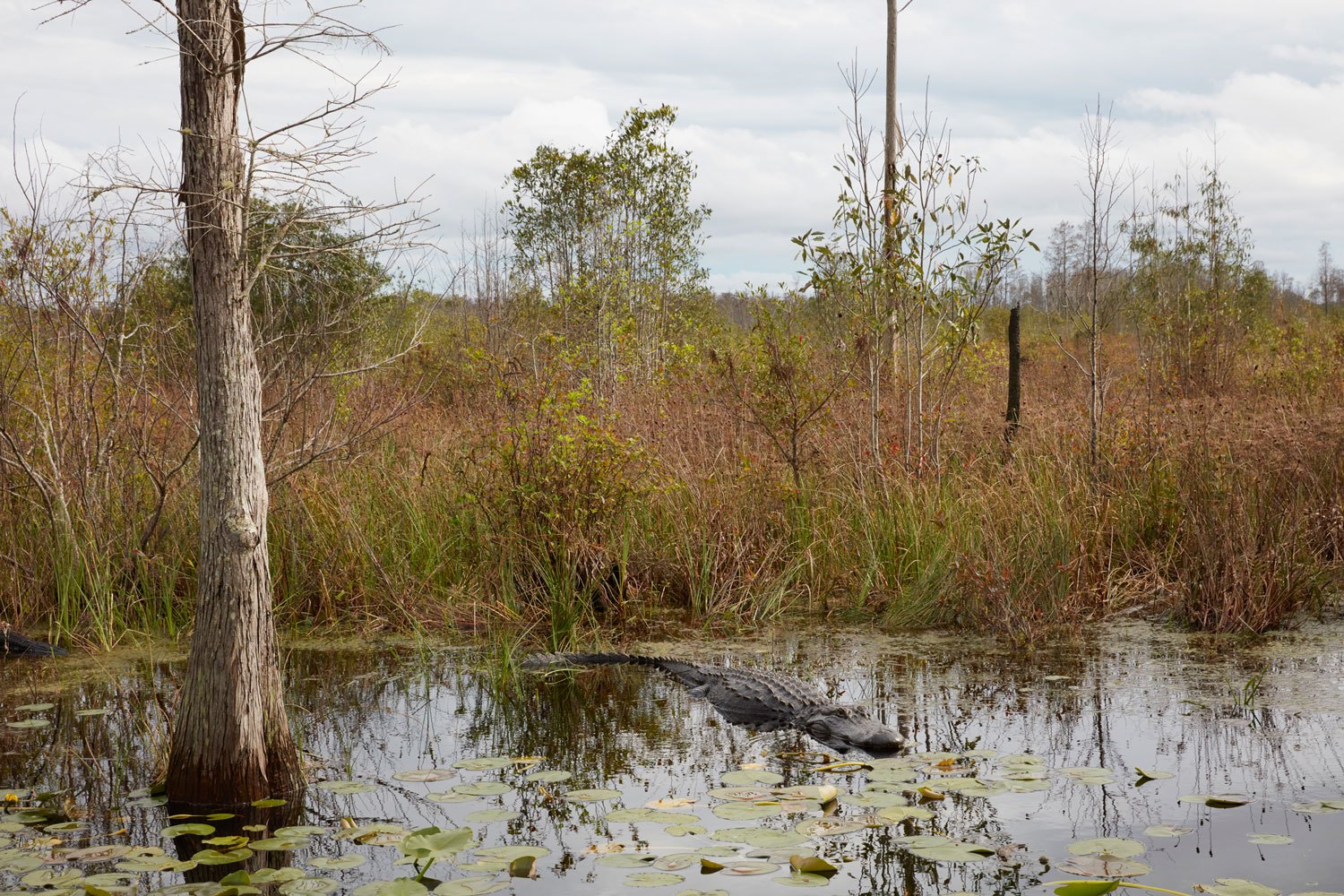 3. Lehmann Maupin
Catherine Opie: Rhetorical Landscapes 
While best known for intimate and raw portraits that challenge traditional notions of beauty and gender, the celebrated photographer Catherine Opie presents political collages and large-scale landscape photographs of the threatened Okefenokee swampland in a new exhibition at Lehmann Maupin. The juxtaposition of these bodies of works makes a biting commentary on the current state of America, both politically and culturally.
When: Through September 26
Where: West 24th Street
Appointments: All visitors are required to wear face masks and practice social distancing upon entry. Should a visitor prefer to schedule an appointment in advance of their visit, please email newyork@lehmannmaupin.com.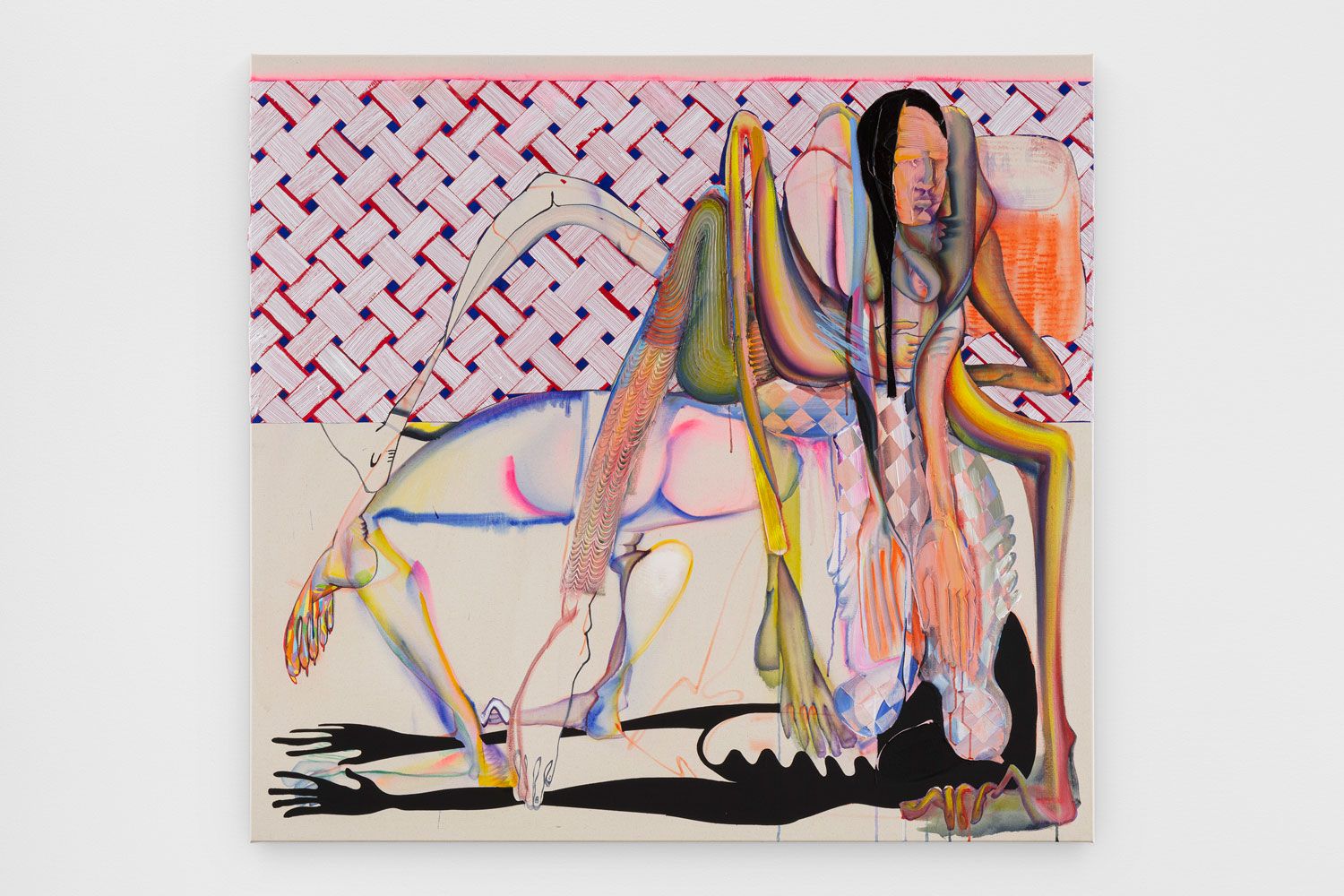 4. Petzel
Love Letter to a Nightmare  
The rich languages of Surrealism, Symbolism, and Pop are explored through the lens of the current political, cultural, and social environment in this fantastical exhibition at Petzel. The distinct aesthetics and conceptual concerns of these art movements continue to resonate, especially as the world copes with the angst of the pandemic. Visitors will find a diverse range of artists from a variety of galleries, including, Danica Barboza, Genesis Belanger, Meriem Bennani, Sascha Braunig, Florencia Escudero, Hadi Fallahpisheh, Anna Glantz, Ivy Haldeman, Christina Quarles, Emily Mae Smith, and Greg Parma Smith.
When: July 15–August 14
Where: 456 West 18th Street
Appointments: Visitors can book an appointment by calling the gallery at 212-680-9467, or emailing info@petzel.com, or through the See Saw app.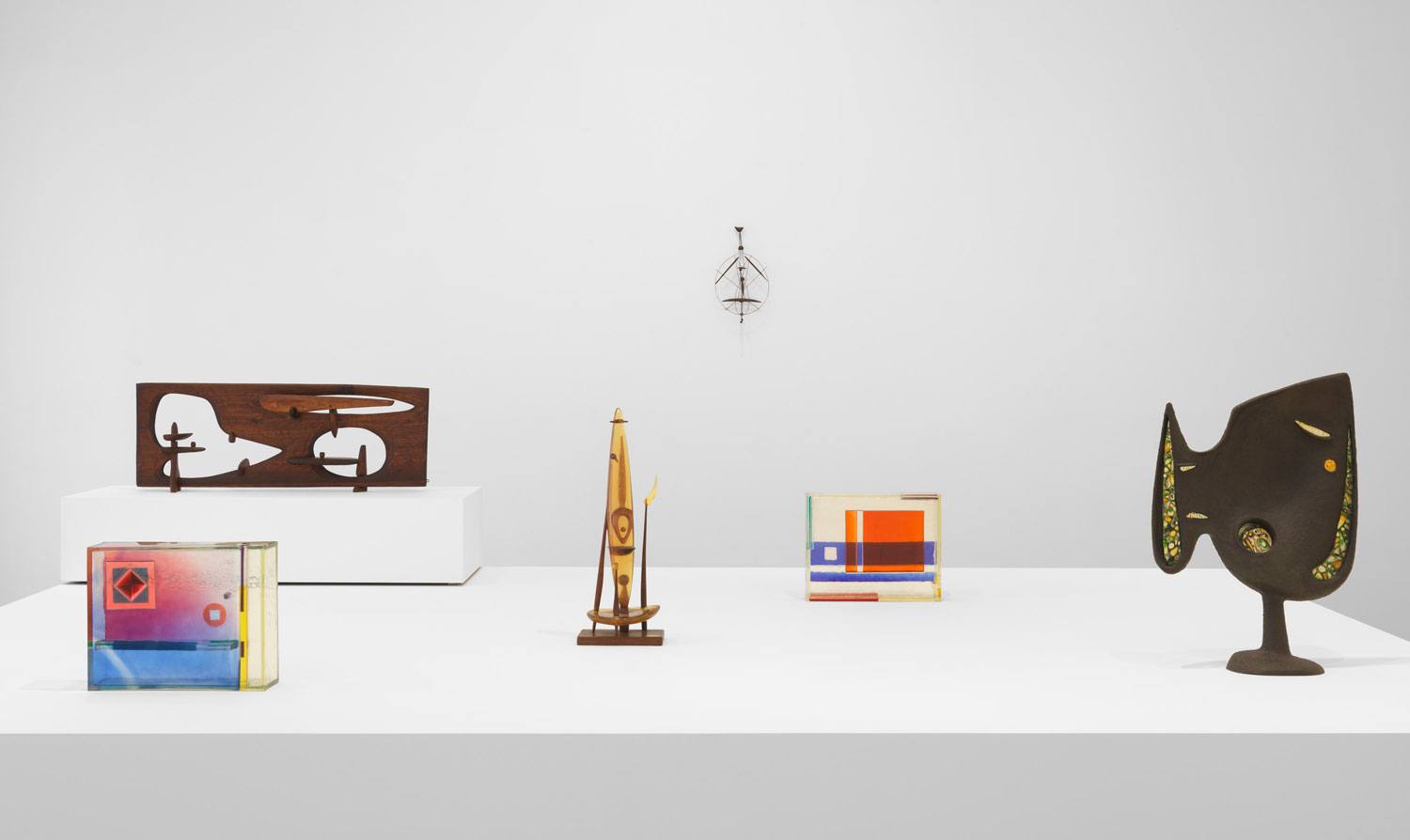 5. David Zwirner
Leo Amino
In the first major solo exhibition dedicated to Japanese American sculptor Leo Amino in over 30 years, "The Visible and the Invisible" at David Zwirner is not to be missed this summer. The long-overdue show is curated by Genji Amino, director of the artist's estate, and features Amino's work from the 1940s to the '80s, including previously unseen sculptures and works on paper. Amino is considered to be the first artist in the U.S. to work with industrial material polyester, otherwise known as a form of plastic resin, in the 1940s. He was also one of three faculty of color ever to teach at Black Mountain during the history of the Summer Arts Sessions. (Visit the incredible light installation by American artist Doug Wheeler at the gallery's 519 West 19th Street location, which will close July 17.) 
When: 537 West 20th Street
Where: Through July 31
Appointments: Appointments are encouraged but not required. There will be a limit on visitors in the space at a time, to align with the city's current social-distancing protocol. Visitors are required to wear masks for the duration of their visit. Masks and hand sanitizer will be provided at the front desk.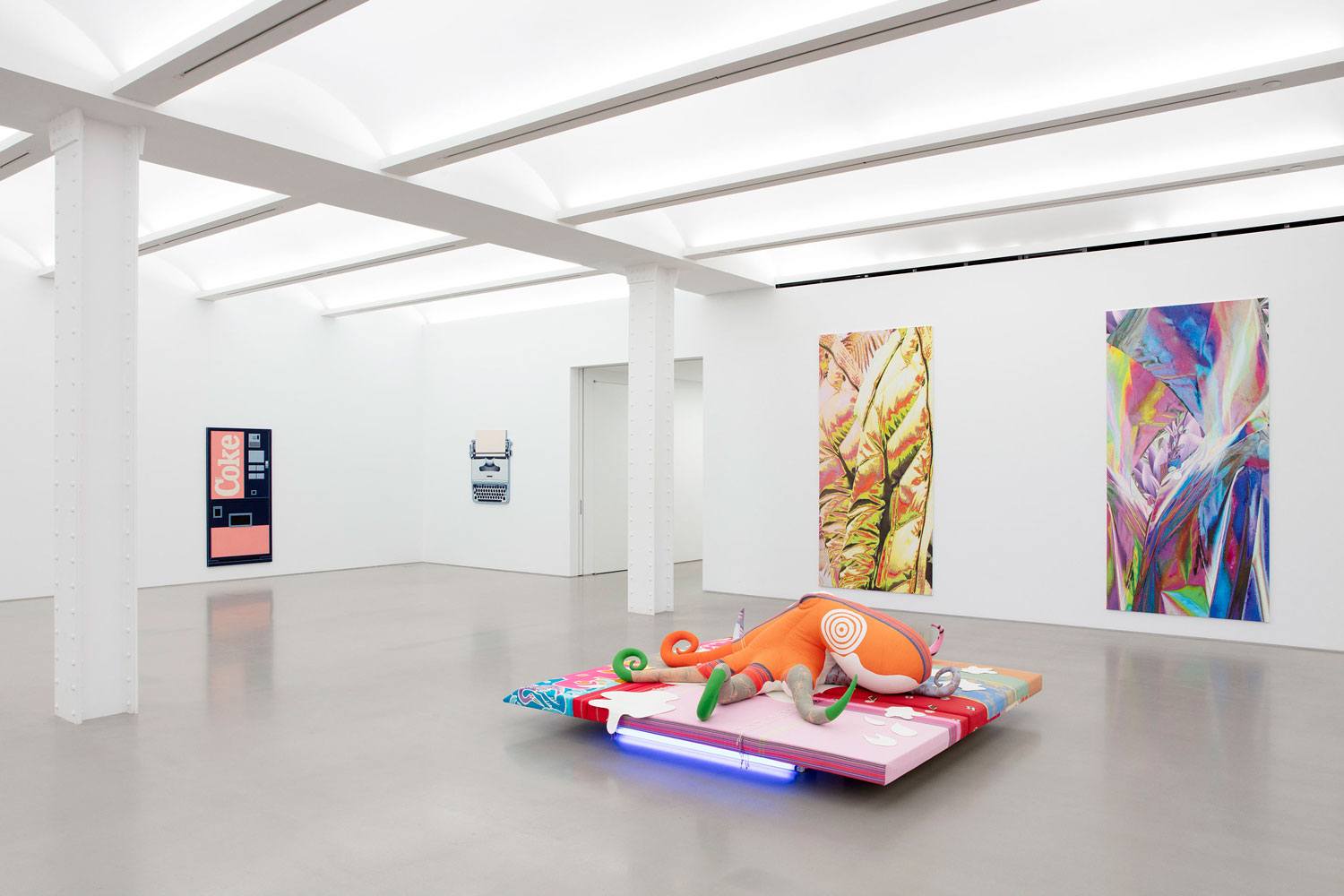 6. Perrotin
Secret History of Everything 
"The Secret History of Everything," hosted on the ground floor of the Lower East Side location, brings together work by painters Katherine Bernhardt, Mauro Bonacina, Sayre Gomez, and Julia Wachtel, in the company of sculptors Daniel Arsham, Cosima von Bonin, and Nick Doyle. The exhibition's title is drawn from Adam Curtis's 2016 documentary, HyperNormalisation, which proposes a new cultural narrative by assembling three decades' worth of BBC's broadcasting archives. Playful links are made between the works, including a fossilized Blockbuster videotape of E.T. by Daniel Arsham, paired with Bernhardt's painting of the iconic film character. Don't miss the exhibition of British-Indian artist Bharti Kher upstairs, which was forced to close due to COVID-19 in March. 
When: Through August 14
Where: 130 Orchard Street
Appointments: Appointments available to schedule via the gallery website. Wearing a mask is required while in the gallery, and visitors are asked to practice social distancing.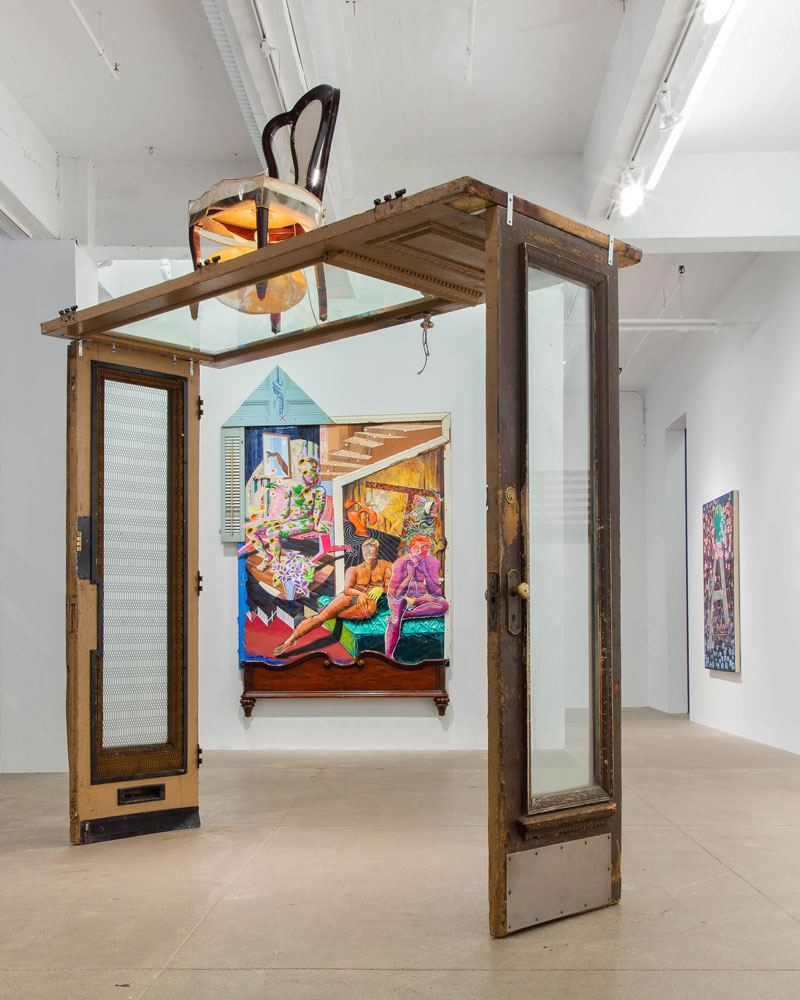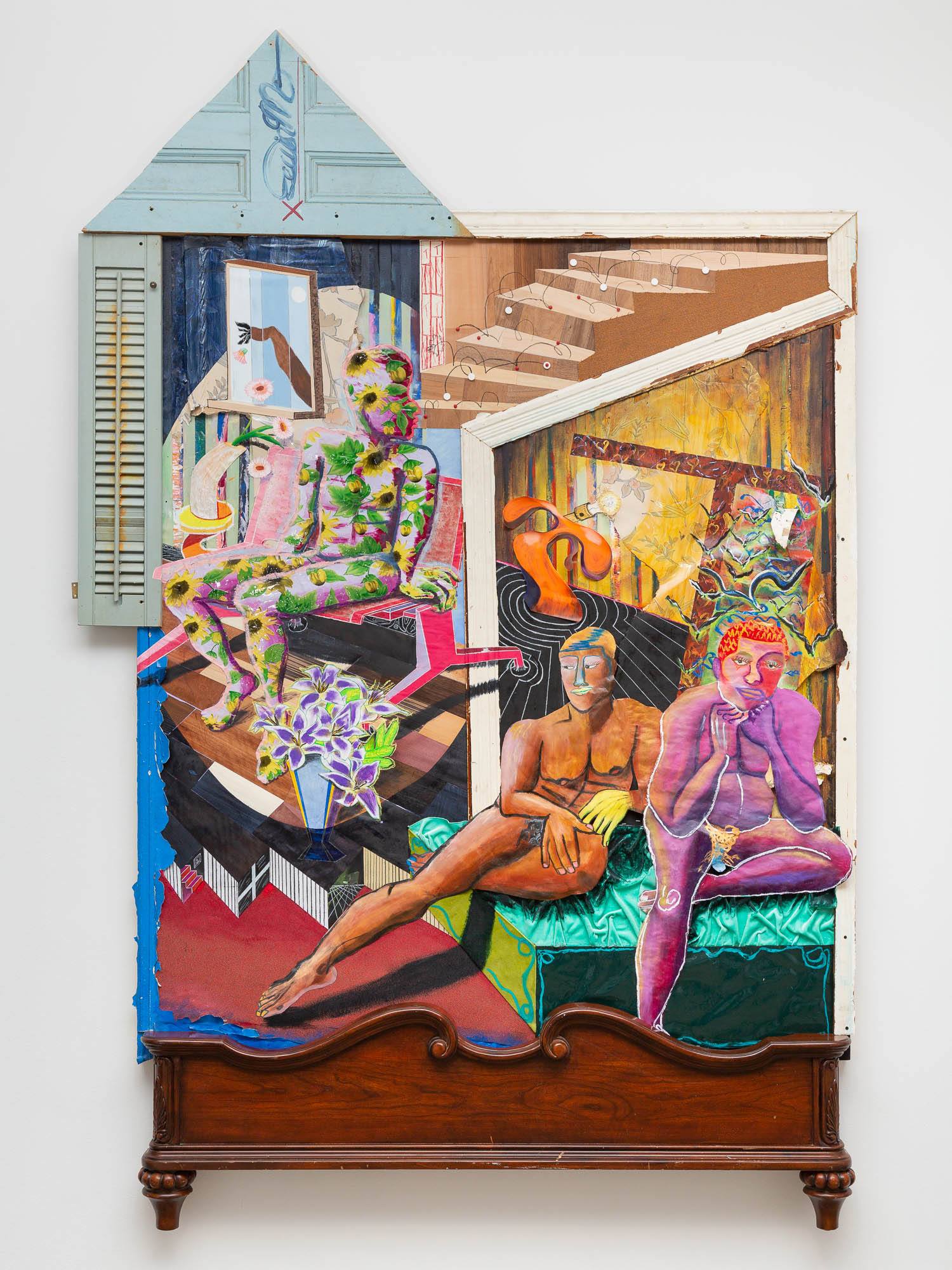 7. P.P.O.W
Noplace
The eclectic "Noplace" brings together artists in utopian pursuit, while creating commentary on the state of contemporary society through the use of whimsical imagery. The show does not disappoint with works by Devin N. Morris, Joel Dean, Guadalupe Maravilla, and Raque Ford. A major highlight is a terrazzo triptych by Ficus Interfaith—a collaboration between Ryan Bush and Raphael Martinez Cohen—which acts as a portal, metaphorically transporting the viewer to other worlds, past and future. 
When: July 13–August 14
Where: 535 West 22nd Street, 3rd floor
Appointments: Advance appointments are encouraged but not required. The gallery will admit a maximum of five visitors at a time. All staff and visitors will be required to wear masks.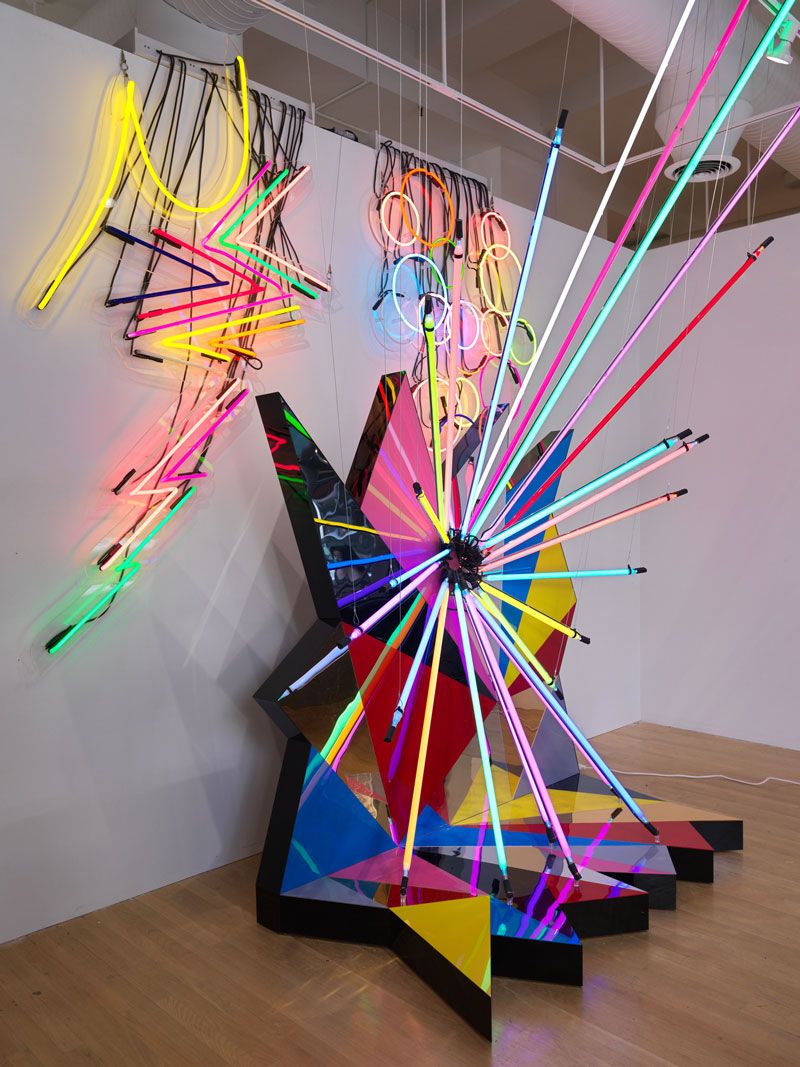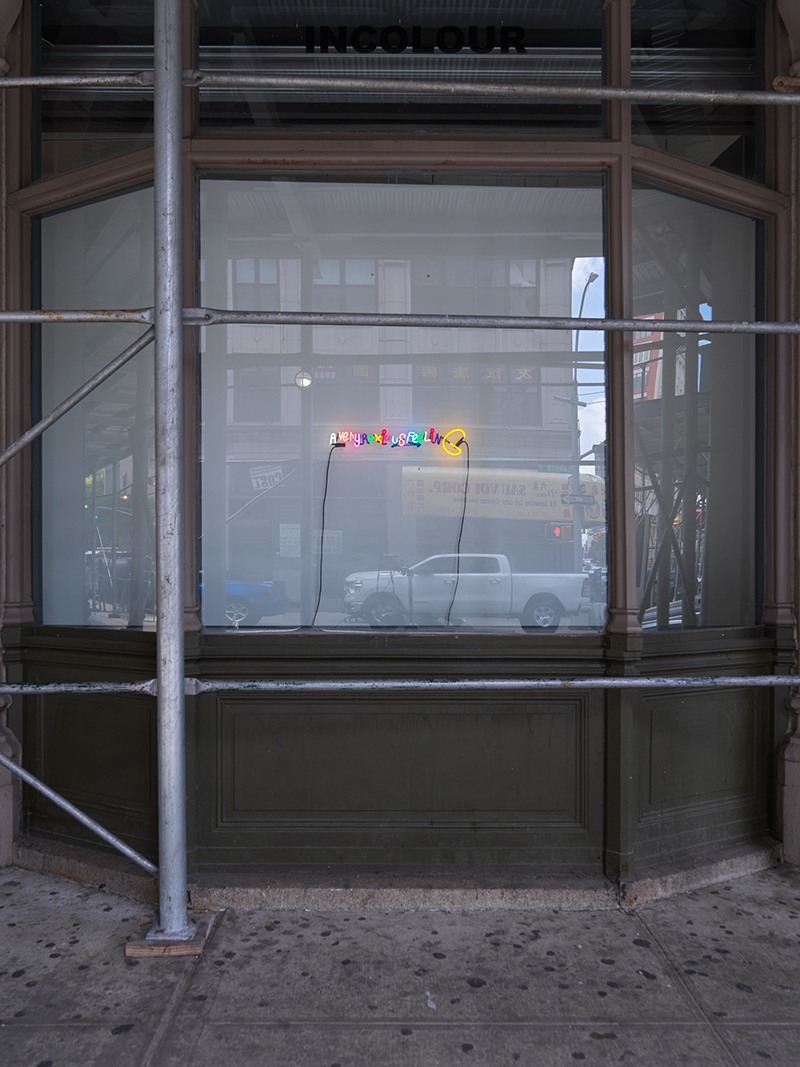 8. Anton Kern
Assume Vivid Astro Focus  
While New York is known to be the city that never sleeps, it's likely that this is the only exhibition that can boast being open 24/7. Adding to its curiosity is the fact that it can be viewed only from the street. Assume Vivid Astro Focus is the alias of the collaboration between Brazlian artists Eli Sudbrack and Christophe Hamaide-Pierson, both based in New York. These playful neon sculptures were originally made in 2007 before the election of Barack Obama. On display now in another election year, these pieces find renewed relevance. 
When: Through August 31
Where: 91 Walker Street
Appointments: No appointment necessary.
Next Post