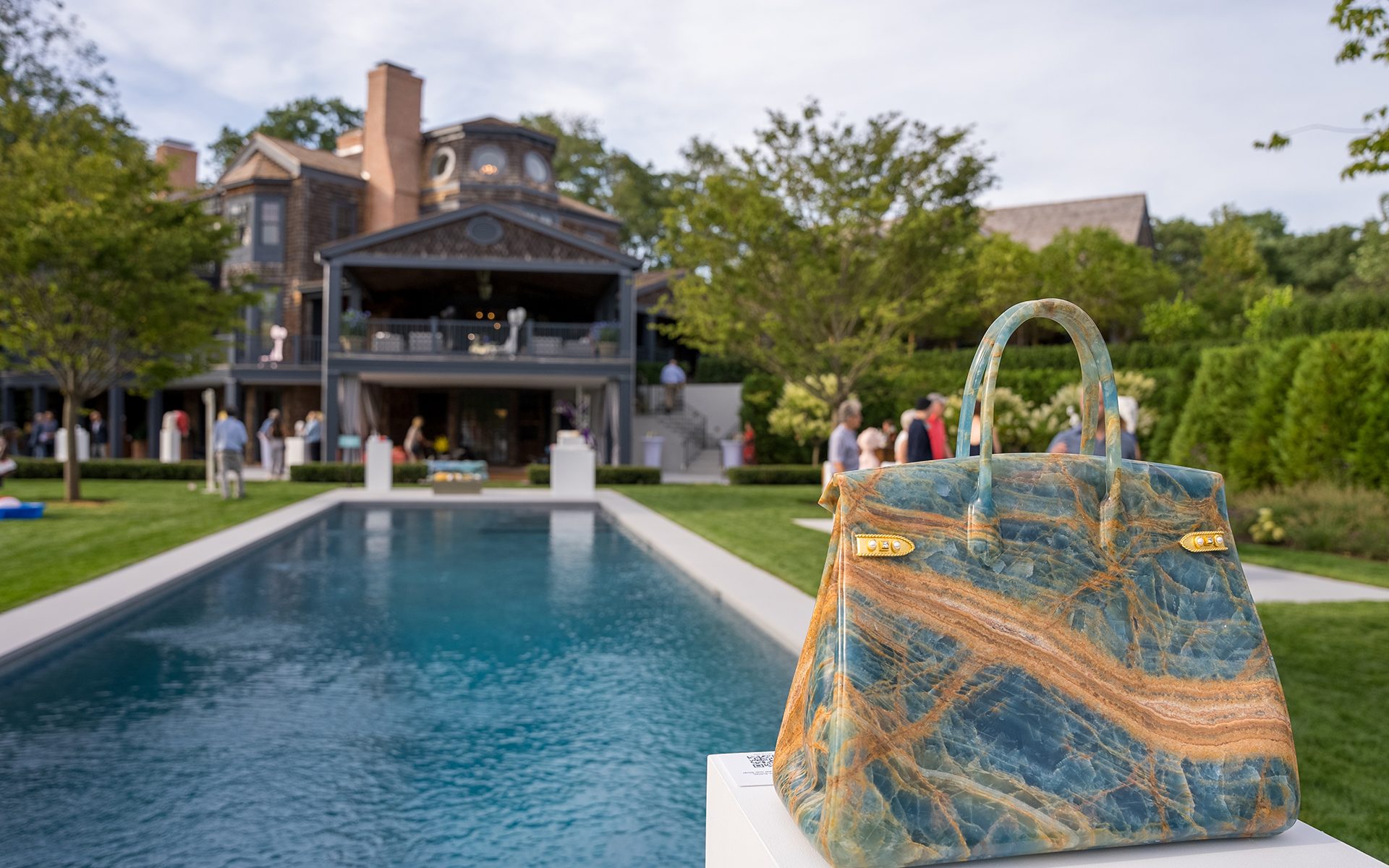 Celebrating the New York Academy of Art at the Galerie House of Art and Design
Dubbed 'Resilence,' the sculpture exhibition hosted by ABC Stone and the New York Academy of Art celebrates the prestigious Carrara Merit Residency Scholarship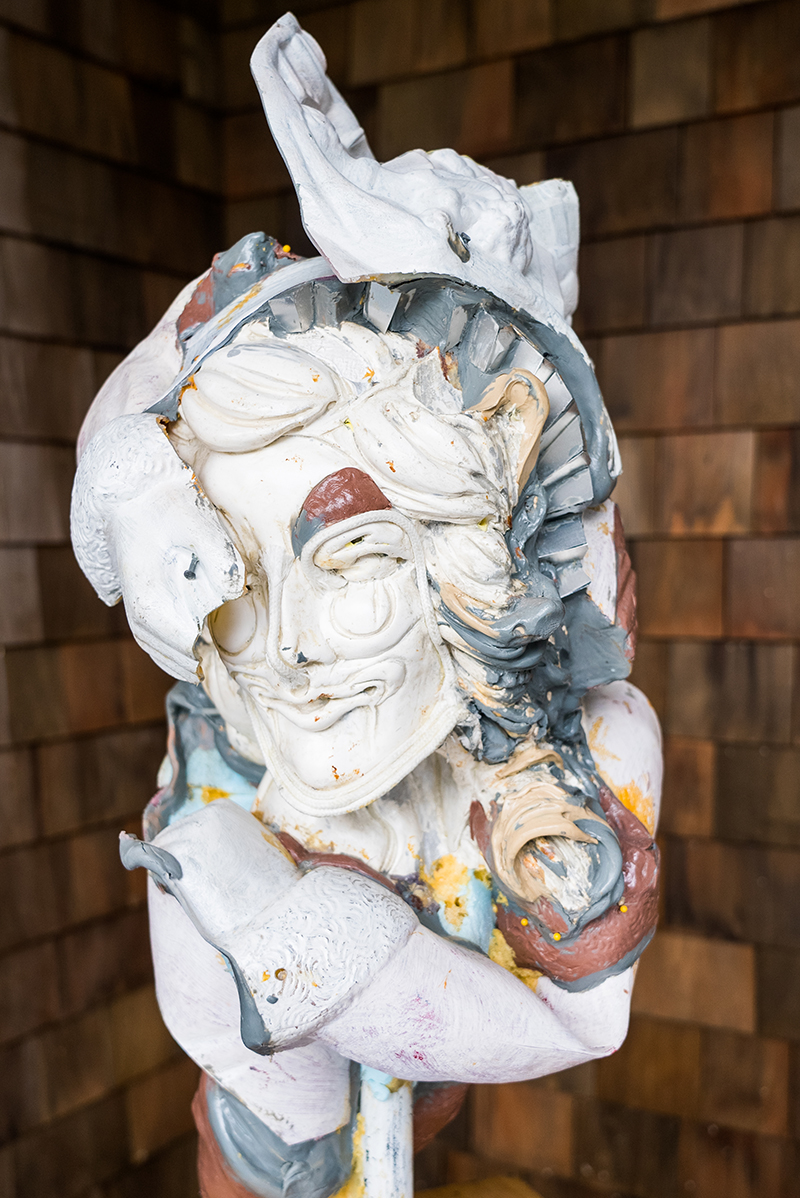 On a balmy summer evening in late August, the six-acre grounds of the Galerie House of Art and Design were transformed into a magical sculpture garden. ABC Stone, in partnership with the New York Academy of Art (NYAA) and curator Peter Drake, debuted "Resilence," a one-night-only selling exhibition that featured 25 sculptures from 16 artists. This tenth annual exhibition, hosted in celebration of the Carrara Merit Residency Scholarship, features work by current and former NYAA students and Carrara residents, presented alongside pieces from established artists such as Richard Dupont, Barbara Segal, Oriano Galloni, Victor Diaz, Nazareno Biondo, Lesley Dill, and others.
"We wanted to honor the artists from 2019 as well as those who were chosen for 2020 but haven't yet gone to Carrara due to the pandemic," said ABC Stone's Lyndsey Belle Tyler. "It was important to do it in a way that felt safe yet glamorous and celebratory in the vein of the exhibitions we've hosted in the past, so it really made sense to do it outdoors on this pristine property at the Galerie House of Art and Design."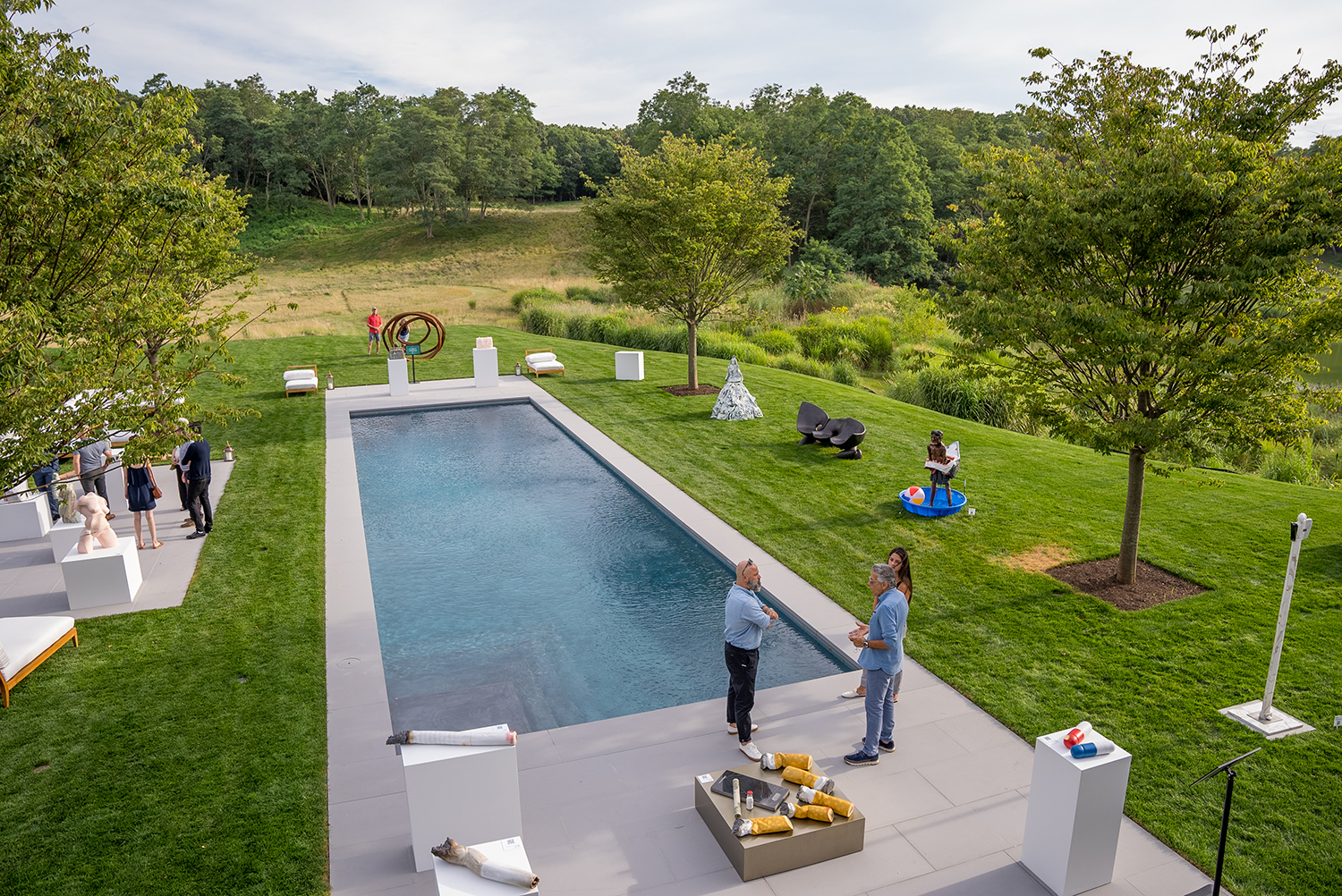 During the opening festivities, dazzling performances by artists from iconic Brooklyn club House of Yes wandered around the grounds on stilts, while one performer was dressed like a sculpture, painted white and swathed in white fabric like a Roman goddess.
Guests in attendance included Lisa Fayne Cohen and her husband James; chair of the NYAA board Eileen Guggenheim and Russell Wilkinson, and David Kratz. Delectable hors d'oeuvres by Silver Spoon catering were passed around the festive crowd, who sipped on crisp wine by Wölffer Estate. During the evening, guests were encouraged to wander the Galerie House of Art and Design, where 22 interior designers had each applied their distinct visions to a space in collaboration with some of New York's leading art galleries.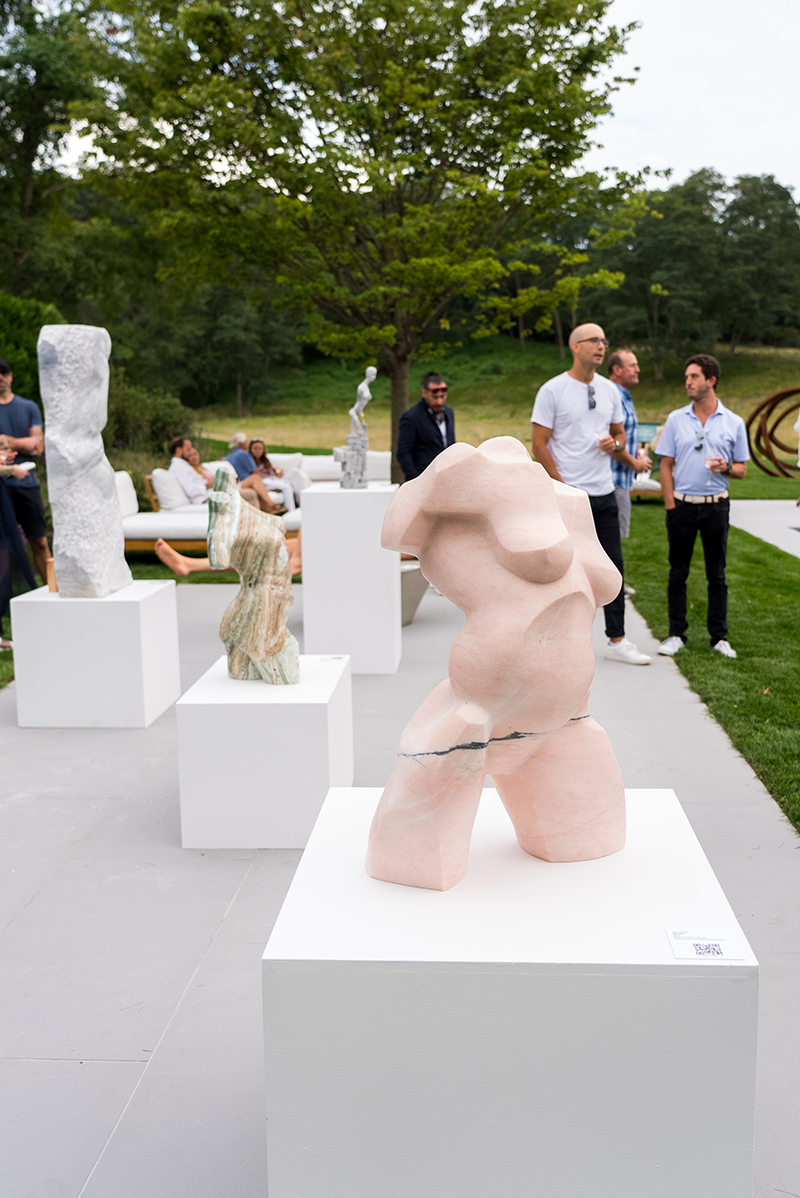 The exhibition series and Carrara residency program is committed to promoting and sustaining the use of stone in artistic practice and play a role in the continuance of this millennia-old art form. Now in its 11th year, the Carrara Residency Merit Scholarship is among the most popular residencies and garners the most diverse pool of applicants among the MFA students at the New York Academy of Art. The honorees are selected by a group of architects, designers, artists, and editors, including Galerie's arts and culture editor, Lucy Rees.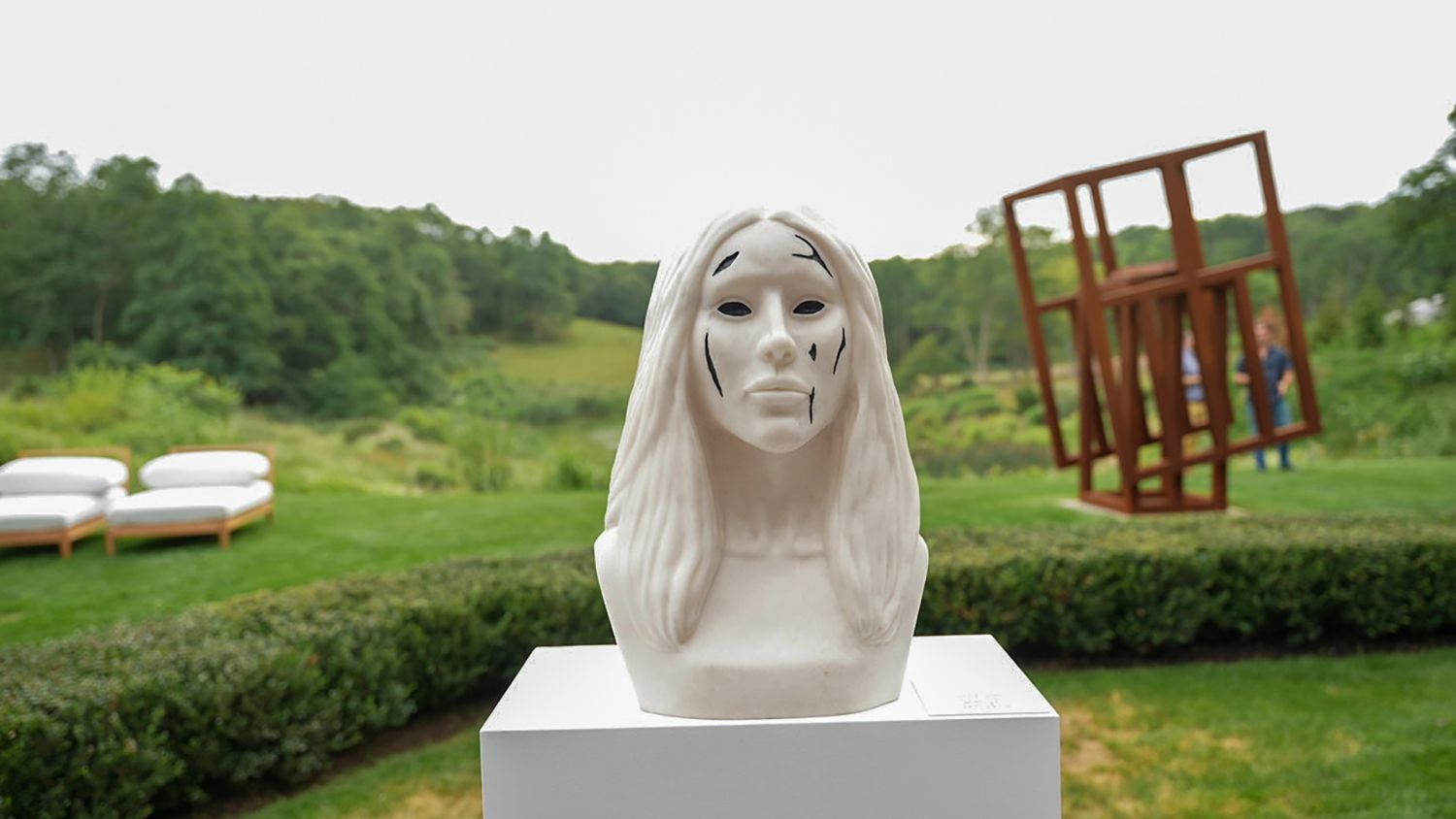 "Among the highs and lows of the past year, I am most proud of my students, friends, and colleagues who continued against all odds to be creative, productive, and inventive in their studios," said Peter Drake, curator and provost at NYAA. "It is to all the steadfast creatives that this exhibition is dedicated."
Following the debut at the Galerie House of Art  and Design in Sag Harbor, many of the pieces will remain on view at ABC's New York location in Chelsea and will be available for sale through ABC.
See some highlight from the event below.
Next Post