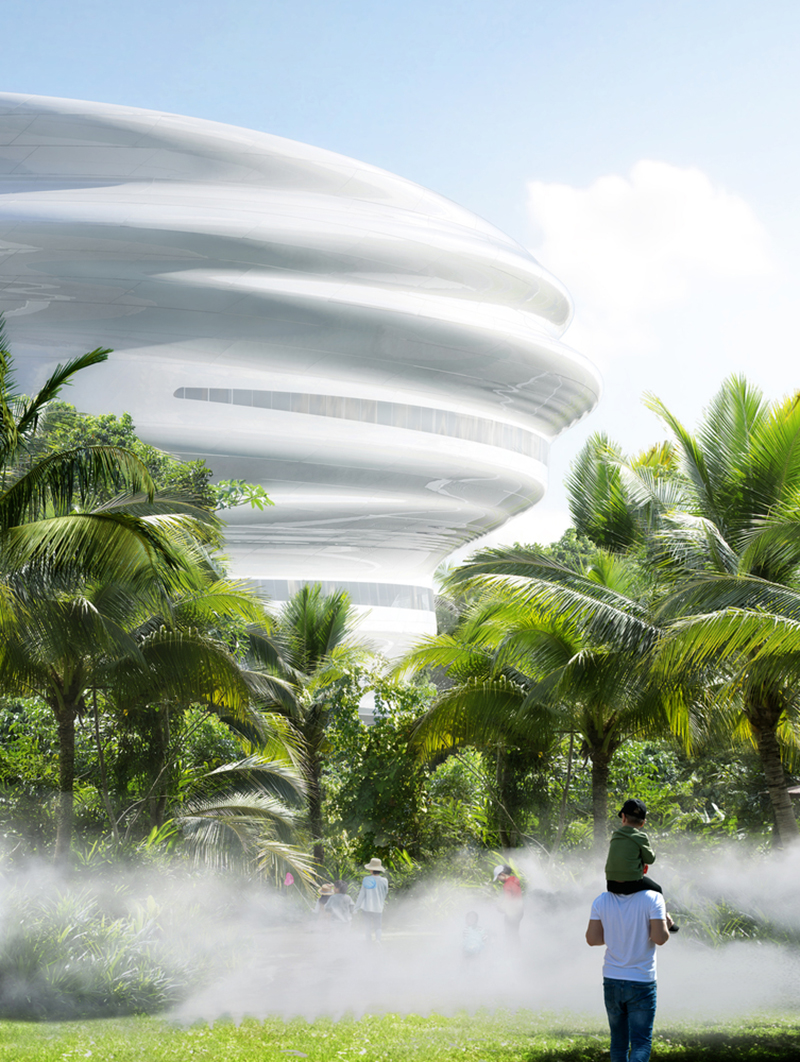 Visionary architect Ma Yansong has unveiled plans for the futuristic Hainan Science and Technology Museum in the tropical port city of Haikou, China. Set to break ground later this month, the 500,000-square-foot structure resembles a U.F.O beaming down to Earth and will be wrapped in fiber-reinforced plastic, similar to Los Angeles's upcoming Lucas Museum of Narrative Art, also masterminded by Yansong. As its name suggests, the five-story edifice will be a destination for science, technology, and nature, partially influenced by its lush parkland surroundings, when it opens to the public in 2024.
Inspired by the setting of where "primeval rainforest and technology of the future meet," Yansong and his team devised a top-down plan for the institution similar to the way the New York's Guggenheim Museum is organized. Visitors begin their experience on the skylit fifth floor—which boasts sweepings views of the city and sea—before winding their way down a central atrium ramp that doubles as an exhibition space, with offshoot galleries dedicated to technology, space, the ocean, and life sciences.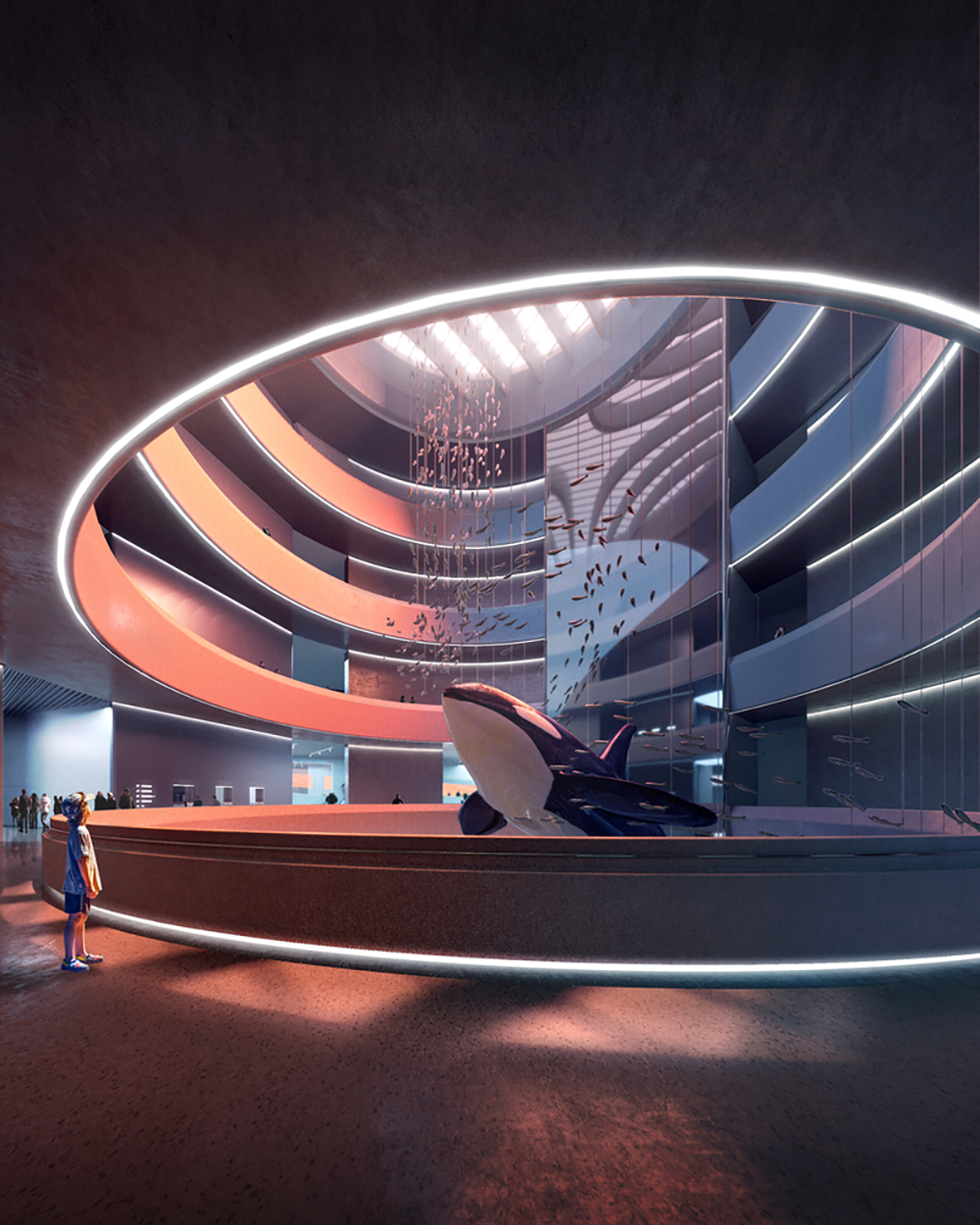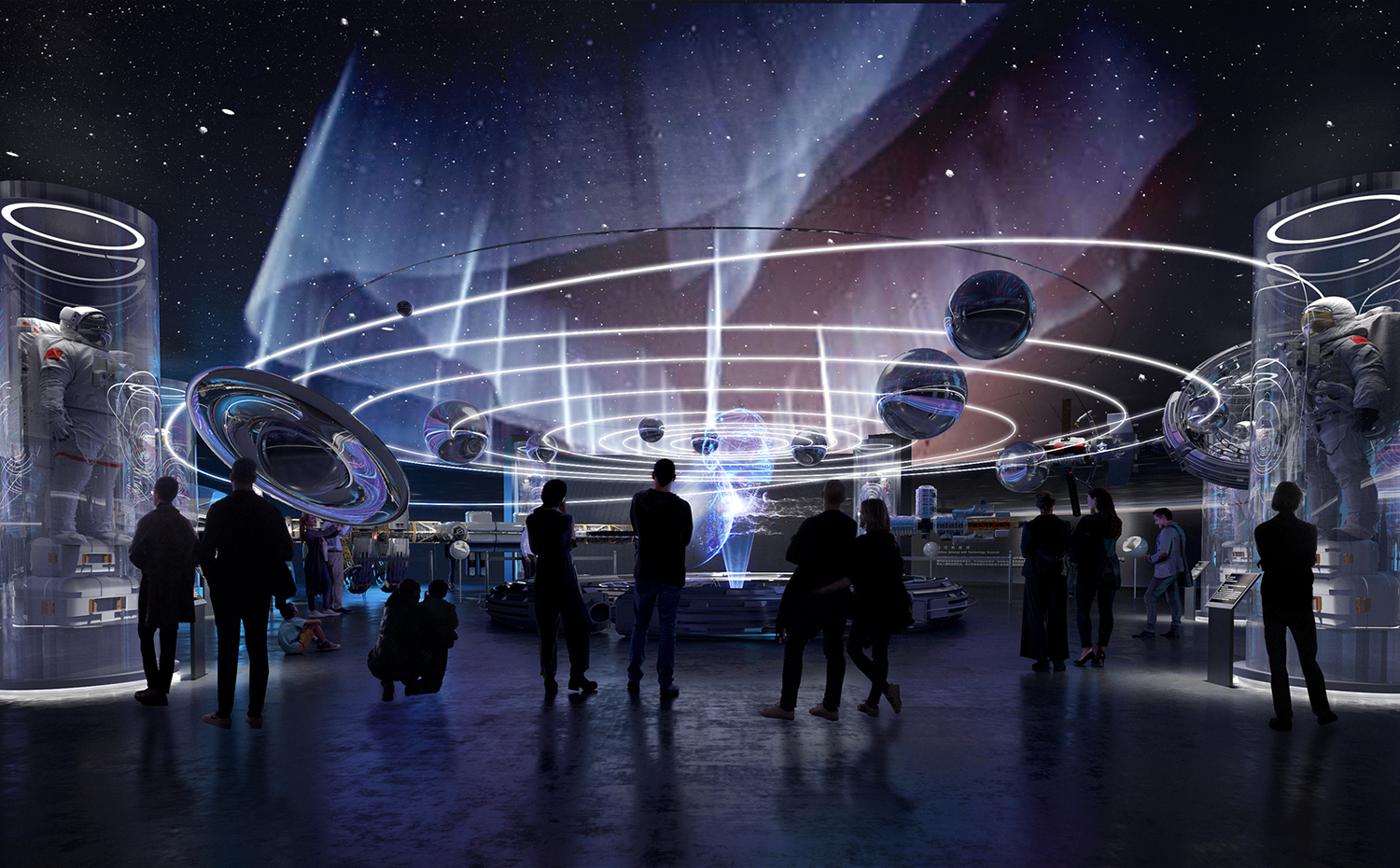 Other interior spaces include a planetarium, giant-screen theater, and what the firm is mysteriously calling a "flying theater." Outside will feature a main pavilion topped by undulating canopies, as well as a crater-like sunken plaza and reflecting pool.
Yansong, who founded Beijing-based MAD Architects in 2004, is among the most influential architects working today, with past projects including the Harbin Grand Theatre, Ordos Museum, and Fake Hills—all located in his home country. Yansong's first U.S. project, a green-walled apartment complex called Gardenhouse, opened last year in L.A.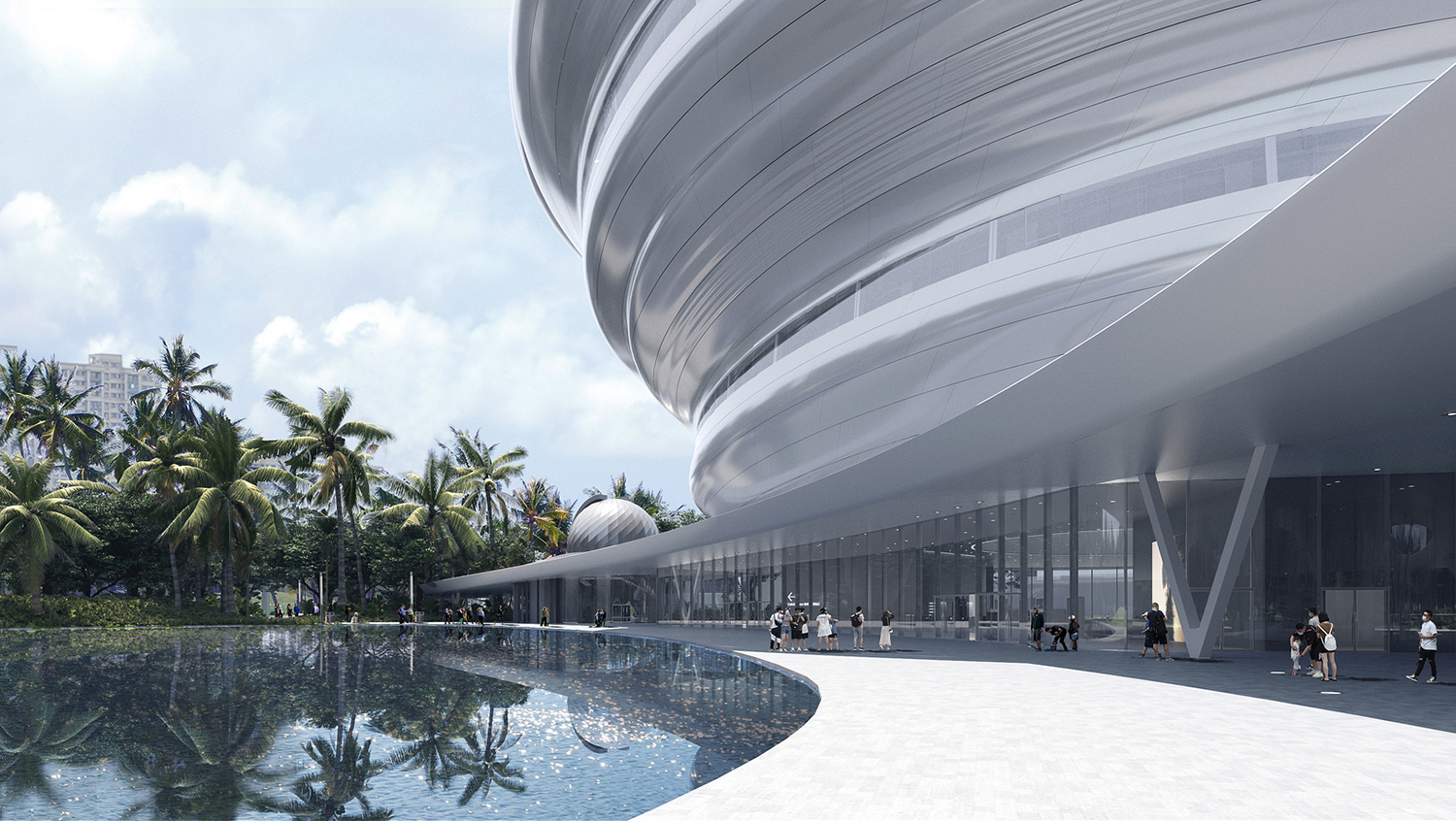 Next Post