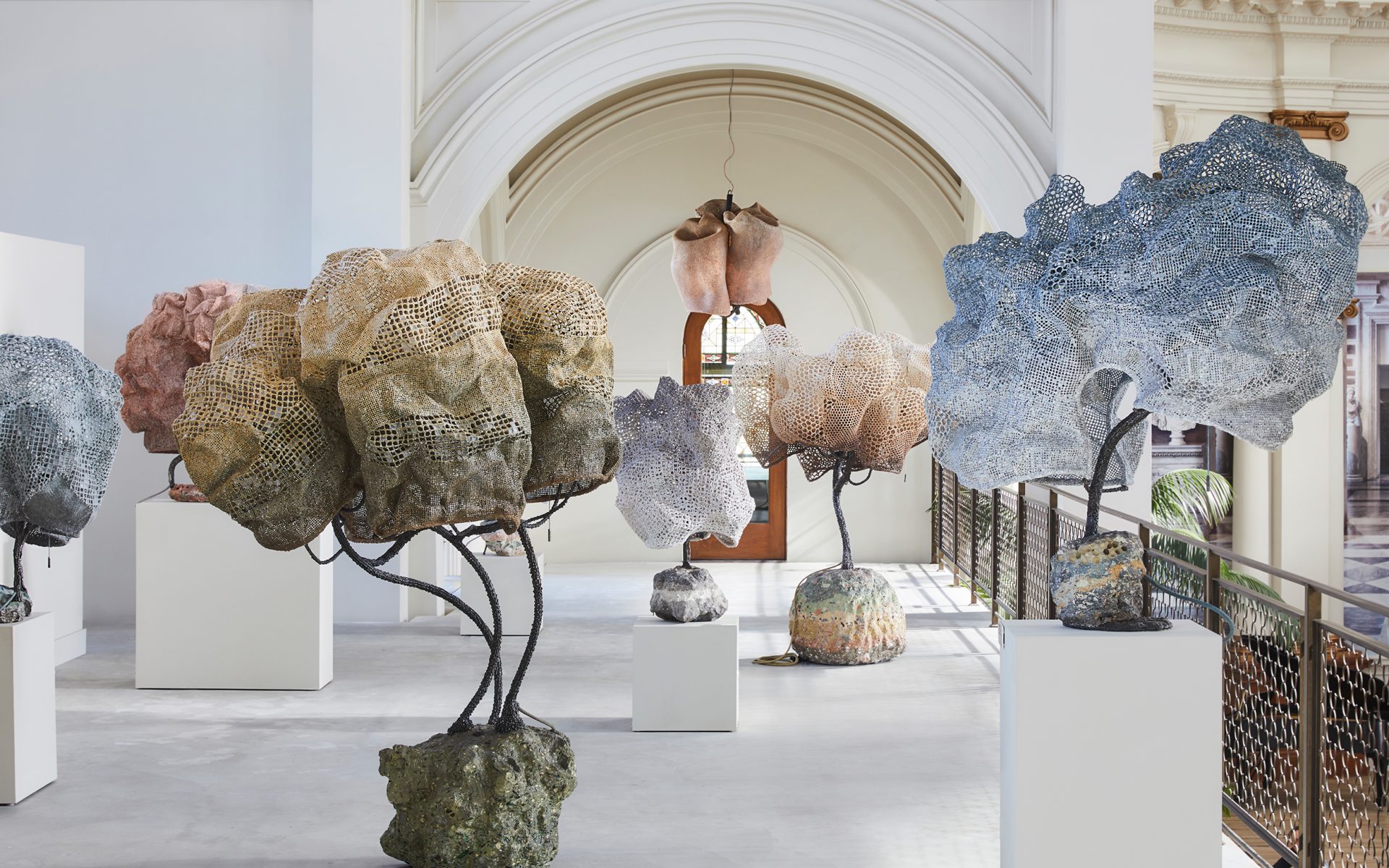 Abandoned Church Reborn as New Carpenters Workshop Gallery
The San Francisco landmark has been meticulously revamped by acclaimed designer Ken Fulk
After being badly damaged by the devastating 1989 Loma Prieta earthquake, St. Joseph's Church in San Francisco sat vacant until 2016, when interior designer and event planner extraordinaire Ken Fulk began working to restore the 22,000-square-foot landmark. Now, after a painstaking three-year renovation, the 1913 Romanesque revival church (which Fulk owns) has been gloriously reborn as the St. Joseph's Arts Society, a cultural space that houses a permanent branch of Carpenters Workshop Gallery on its 9,000-square-foot mezzanine.
Founded in 2006 by Julien Lombrail and Loïc Le Gaillard in a literal carpenter's workshop, the gallery quickly gained a reputation as one of the world's leading places to discover functional works of art. The original location in London's Chelsea neighborhood gained a sibling two years later in nearby Mayfair. Outposts in Paris and New York followed in 2011 and 2015, respectively.
"For our West Coast debut, we were looking for an unusual space, off the beaten path in an architecturally interesting space, as we do for our other galleries," Gaillard told ARTnews. "The interaction with the St. Joseph's Arts Society should also create an interesting cross-pollination between the city's creative community."
"The fact that San Francisco is supported by an active and engaged collector base made the city a clear choice," Gaillard continued. "We also feel that—more than other cities in the U.S.—the taste of the new generations in San Francisco is evolving quickly toward a more contemporary approach where craft and technology exist side by side, which is exactly what we do."
Recommended: Get a Rare Glimpse of the Royal Family's Private Rooms at Buckingham Palace
The first exhibition in the dazzling new space is a group show featuring works by some of the gallery's star talents, including Nacho Carbonell, Wendell Castle, Maarten Baas, and Studio Drift. The exhibition runs through December 22. The team, which is led by director Ashlee Harrison and includes Alison Harrington, will also stage solo exhibitions twice a year.
Carpenters Workshop Gallery is located 1401 Howard Street, Mezzanine, San Francisco. 
Next Post