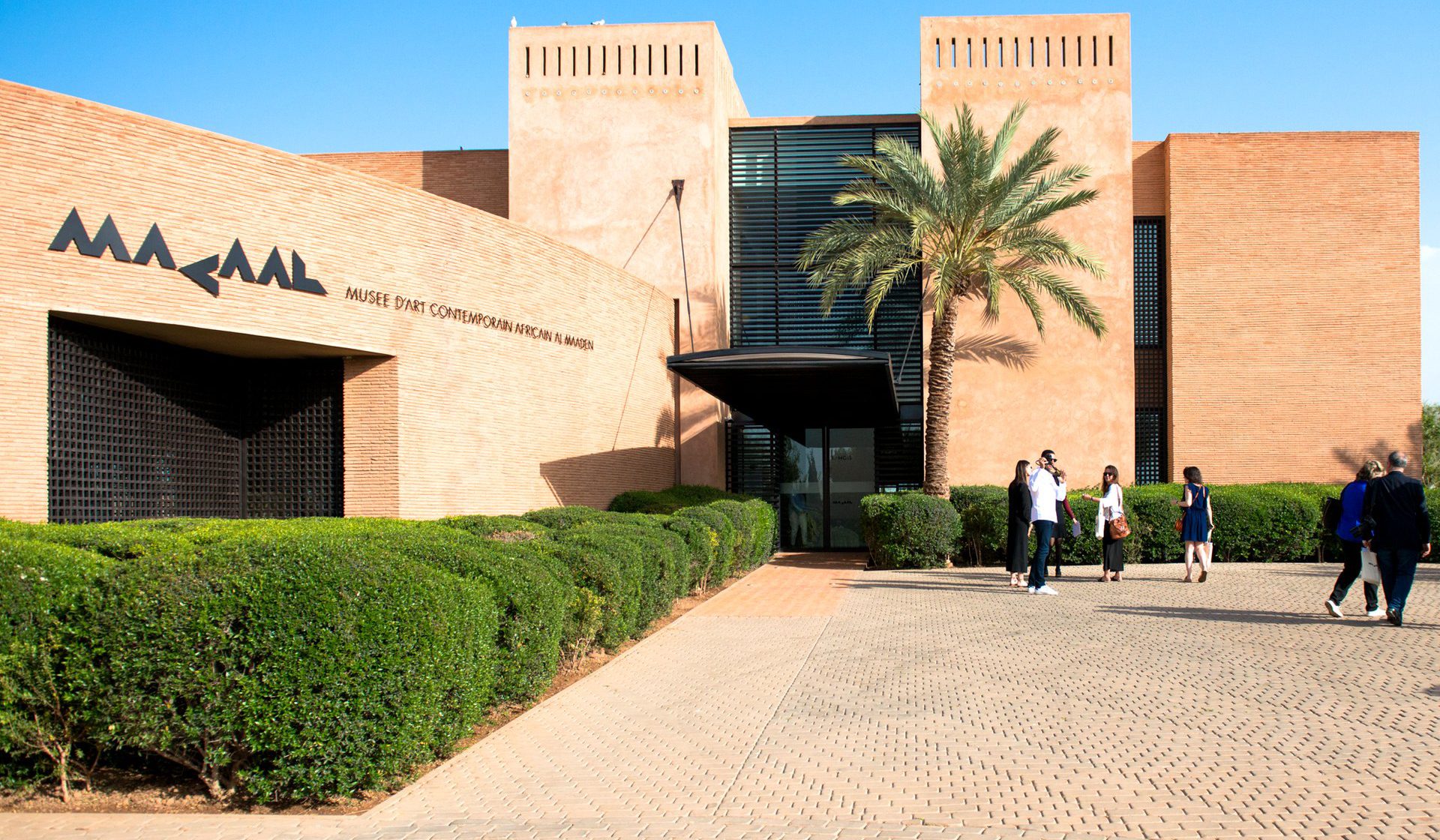 Morocco's Newest Museum Puts Contemporary African Art Into Focus
Enhancing Marrakech's cultural assets, the Museum of African Contemporary Art Al Maaden aims at influencing the next generation
Othman Lazraq knows very well that African contemporary art is a force with which to be reckoned, as proved by artists like Zanele Muholi, whose striking self-portraits narrate the struggle of being black in South Africa, and Hassan Hajjaj, whose hip photographs merge luxury labels with a cooler-than-thou attitude. While contemporary African art has existed alongside its Western counterparts for decades, global institutions seldom paid attention to the talent emerging from the continent. Africa also neglected to build its own contemporary art institutions until the past year, with the opening of Zeitz MOCAA in Cape Town, and the institution where Lazraq is president, the Museum of African Contemporary Art Al Maaden (MACAAL), which just held its international opening last week to coincide with the inaugural Marrakech edition of the 1-54 Art Fair. "Africa deserves the global spotlight just like any other continent would. It has been neglected and fetishized for too long," said Lazraq.
Lazraq's father, Alami Lazraq, a real estate developer, had been thinking about building a museum dedicated to contemporary African art for years, and his efforts finally culminated with MACAAL, which soft-launched in late 2016. "Our mission is to disseminate, educate, and popularize art in Morocco and within the continent, namely among younger audiences. We believe that culture is a shared asset that can be an outstanding lever for development," affirms the museum's mission statement.
As for the setting, Marrakech couldn't be a more ideal place for a contemporary African art museum, given its proximity to Europe, popularity as a tourist destination, and thriving creative culture. Spread across two floors, in a building within a walled compound, MACAAL will feature rotating exhibitions on the ground floor—which emulates the city's iconic medina—while the top floor will display the museum's permanent collection. The institution is planning on showcasing work by both emerging and established contemporary artists from Africa.
For its inaugural exhibition, the museum is staging "Africa Is No Island," which features photography from around the continent. Among the artists included are Walid Layadi-Marfouk, who captured a woman wearing a turquoise dress as she raises her hands to an empty theater; Baudouin Mouanda, who documented the continent's robust hip-hop scene; and Ayana V. Jackson, whose intimate self portraits reveal her own personal narrative. "It's a deangulation of the platform Afrique in Visu, which has been running for 10 years and shows the diversity of African photography—with work from Africa, about Africa, and in Africa," said Madeleine de Colnet, co-curator of the exhibition.
The art upstairs, a sampling of the museum's permanent collection, spans the breadth of the continent, ranging from sculpture to installation to painting. In the collection, Chéri Samba dissects the world with the 2016 painting J'aime la coleur de la vraie carte du monde (I love the color of the real map of the world); Ahmed Chiha paints vibrant patterns over bamboo sticks, grouping them over a pile of sand; Zbel Manifesto collective collected trash for a week, using it to create an installation that looks like a dining room with Maria Callas's voice singing in the background; and Soukaina Aziz Al Idrissi hangs sheets with different textures together to form a dangling collage. "Every work has a story," says Lazraq, "and all of them hold an important place in our collection," said Lazraq.
Next Post