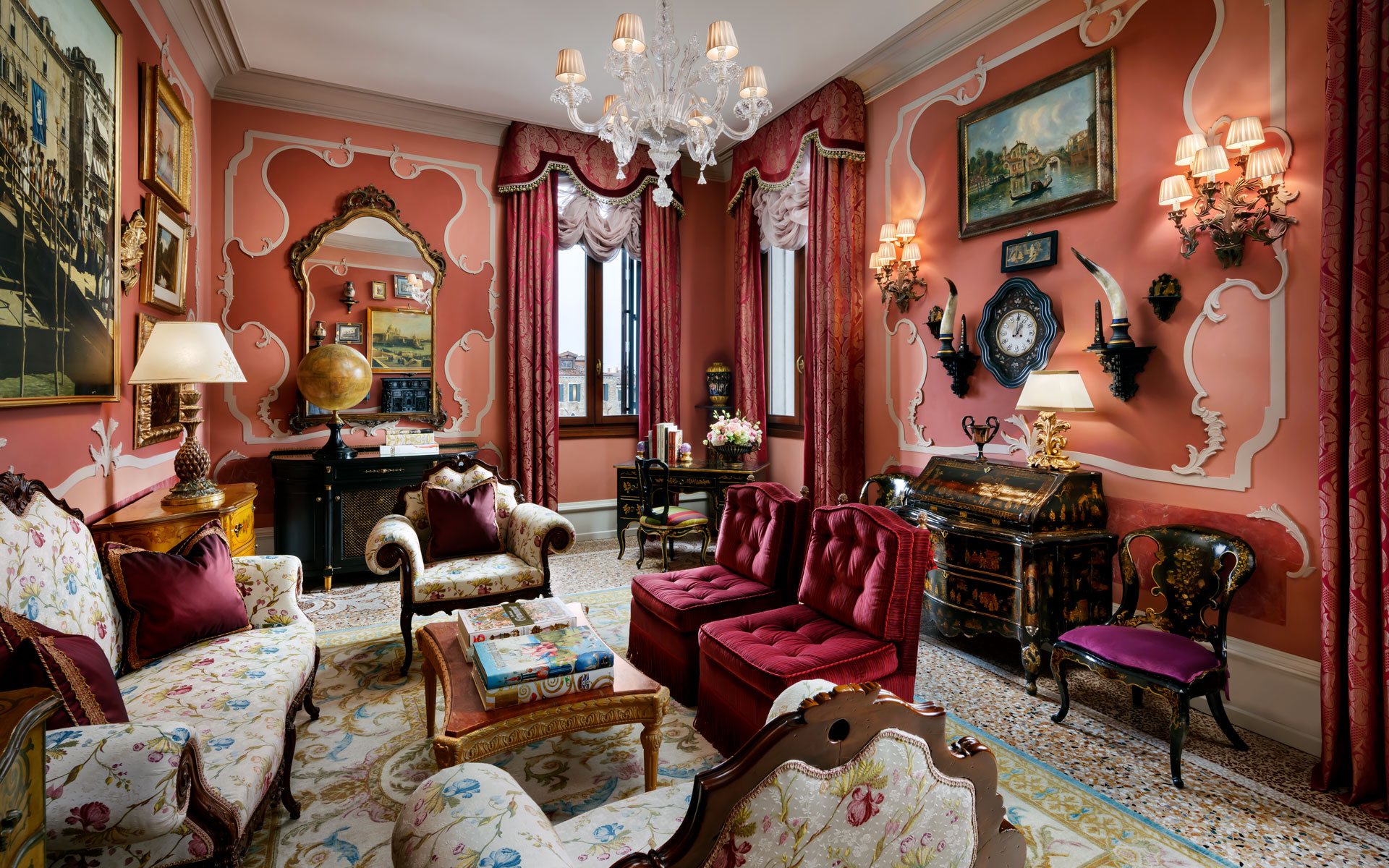 9 of the World's Most Famous Hotel Rooms and their Legendary Guests
From Greta Garbo's oceanside suite at Eden Rock in St. Barths to Winston Churchill's favorite room at La Mamounia in Marrakech
One of the best things about travel is soaking up a destination's rich history and culture. And sometimes, you don't even need to leave your hotel room to do it. These historic hotels, which can be considered museums in their own right, have hosted some of the world's most illustrious guests over the years. Whether it's at the secluded tropical villa where author Ian Fleming wrote 14 of his James Bond books or the Parisian hideaway that Coco Chanel called home for 34 years, a stay at one of these storied accommodations is sure to give a special glimpse into the inner lives of these figures and leave you with your own story to share.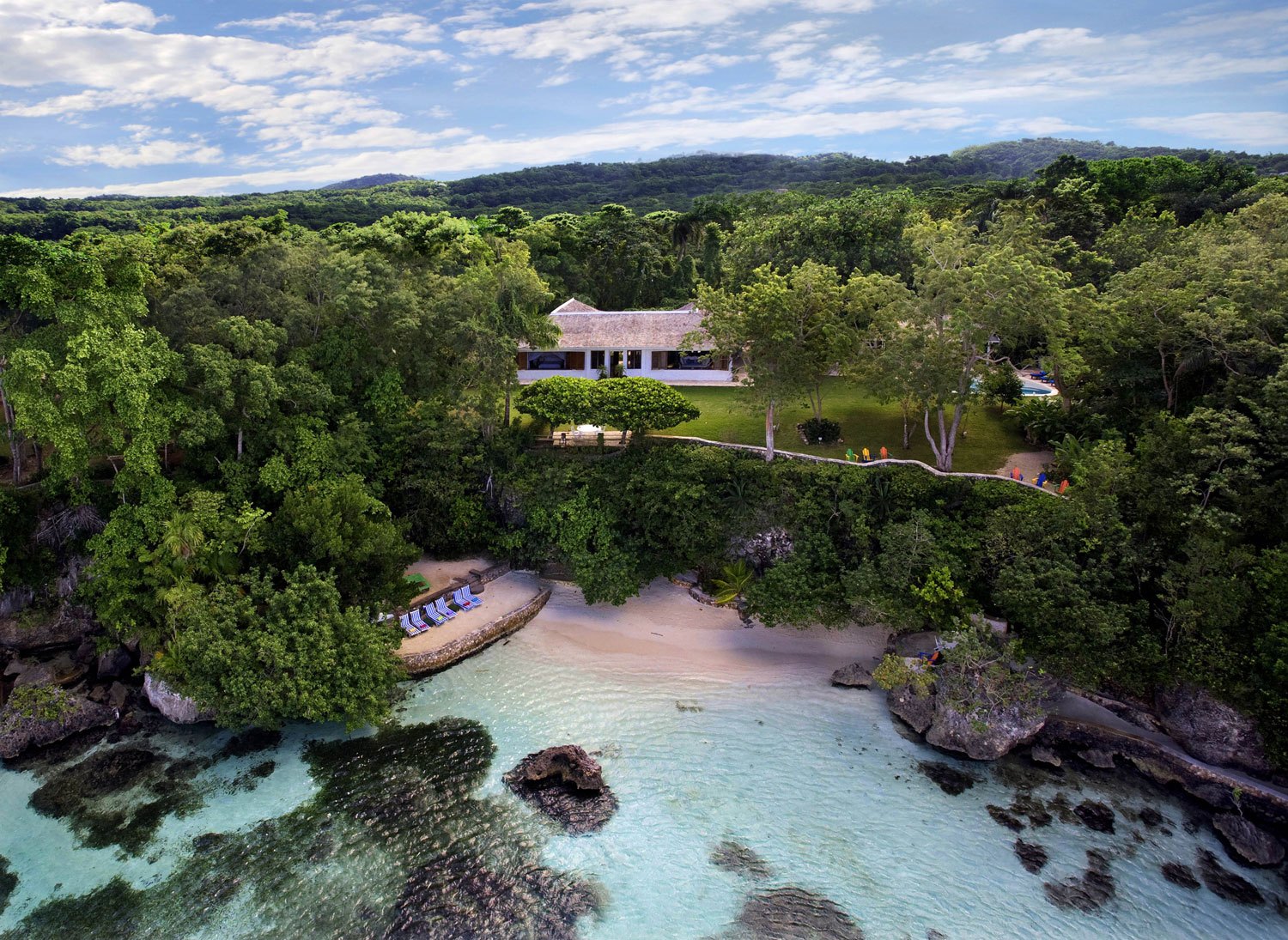 1. Ian Fleming: The Fleming Villa, Jamaica
In anticipation of the 25th James Bond movie, No Time to Die, which is set in Jamaica, fans can retrace the island life of Bond's creator, Ian Fleming. Working as a British intelligence officer, the author came across the Caribbean island during a WWII mission, and soon after he purchased 15 acres of under-developed tropical land. There, he built his dream home, naming it GoldenEye after the wartime intelligence operation that brought him there. For two decades, Fleming would write a new Bond novel each winter from a corner of his beachfront bungalow. "Would these books have been born if I had not been living in the gorgeous vacuum of a Jamaican holiday? I doubt it," he once said of the 14 novels. Now, the five-bedroom Fleming Villa, set inside a lush garden with a private beach is available to rent—complete with his original writing desk should inspiration strike.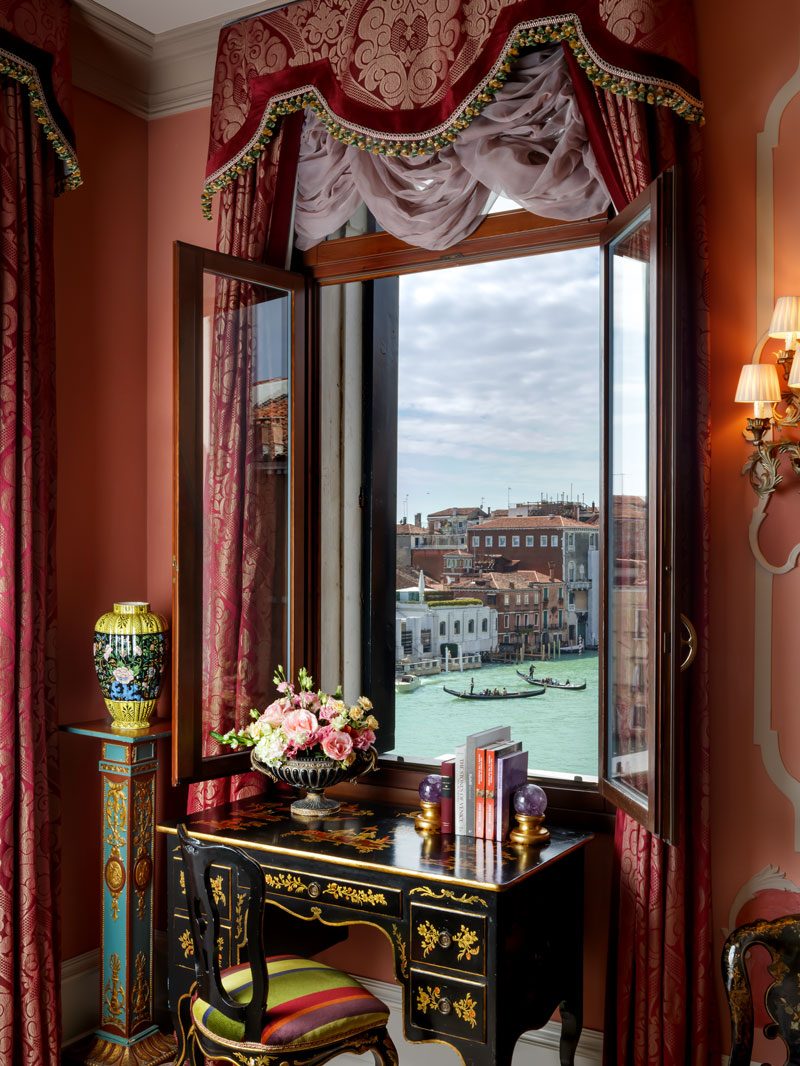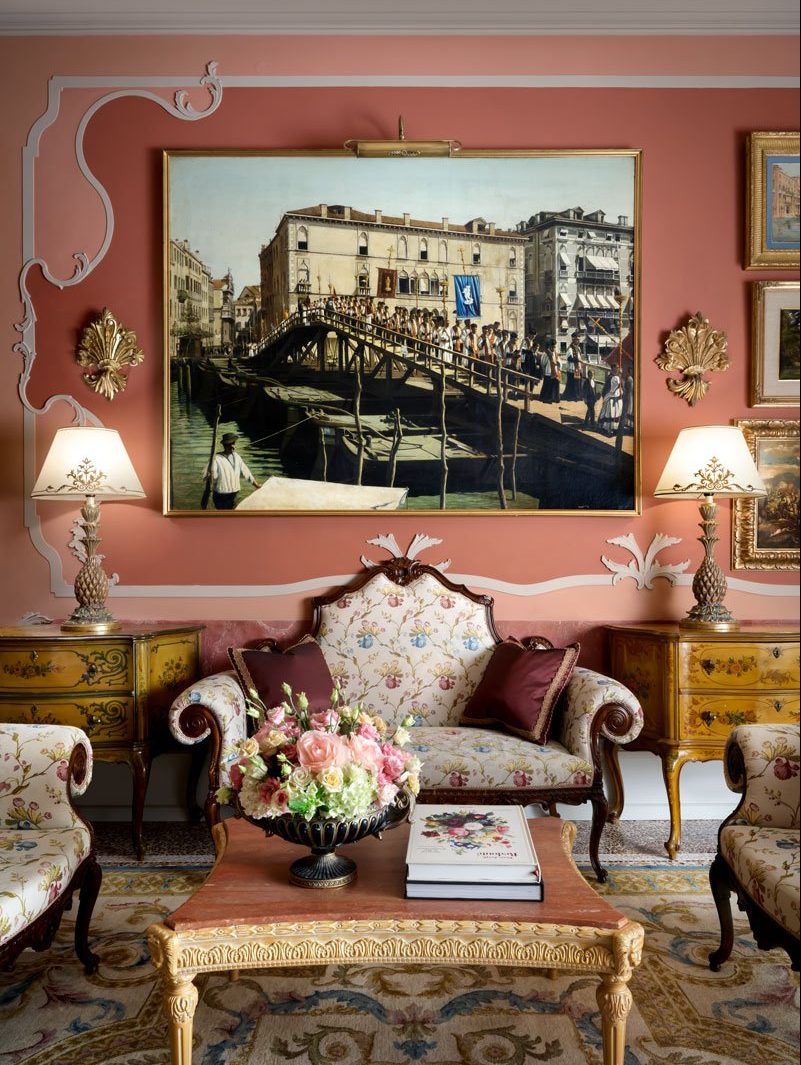 2. John Ruskin: The Gritti Palace, a Luxury Collection Hotel, Venice
The Renaissance palace once home to the 16th-century doge of Venice Andrea Gritti, the Gritti Palace has impressed the cultural elite with its exceptional collection of art, antiques, and sumptuous Venetian decor for centuries. In 1851, the famed Victorian art critic and writer John Ruskin and his wife Effie spent a winter at the hotel, where he wrote his beloved book The Stones of Venice. The lavish John Ruskin Suite, beautifully renovated by Chuck Chewning, boasts views of the Grand Canal and the Santa Maria della Salute and features a vivid floral wall covering offset by its striped gold-trimmed Rubelli curtains, hand-made Murano glass chandeliers, and an original oil painting of Ruskin. Other famous guests linked to the unique history of the hotel include Ernest Hemingway, Grace Kelly, Elizabeth Taylor, Charlie Chaplin, Humphrey Bogart, and Greta Garbo, just to name a few.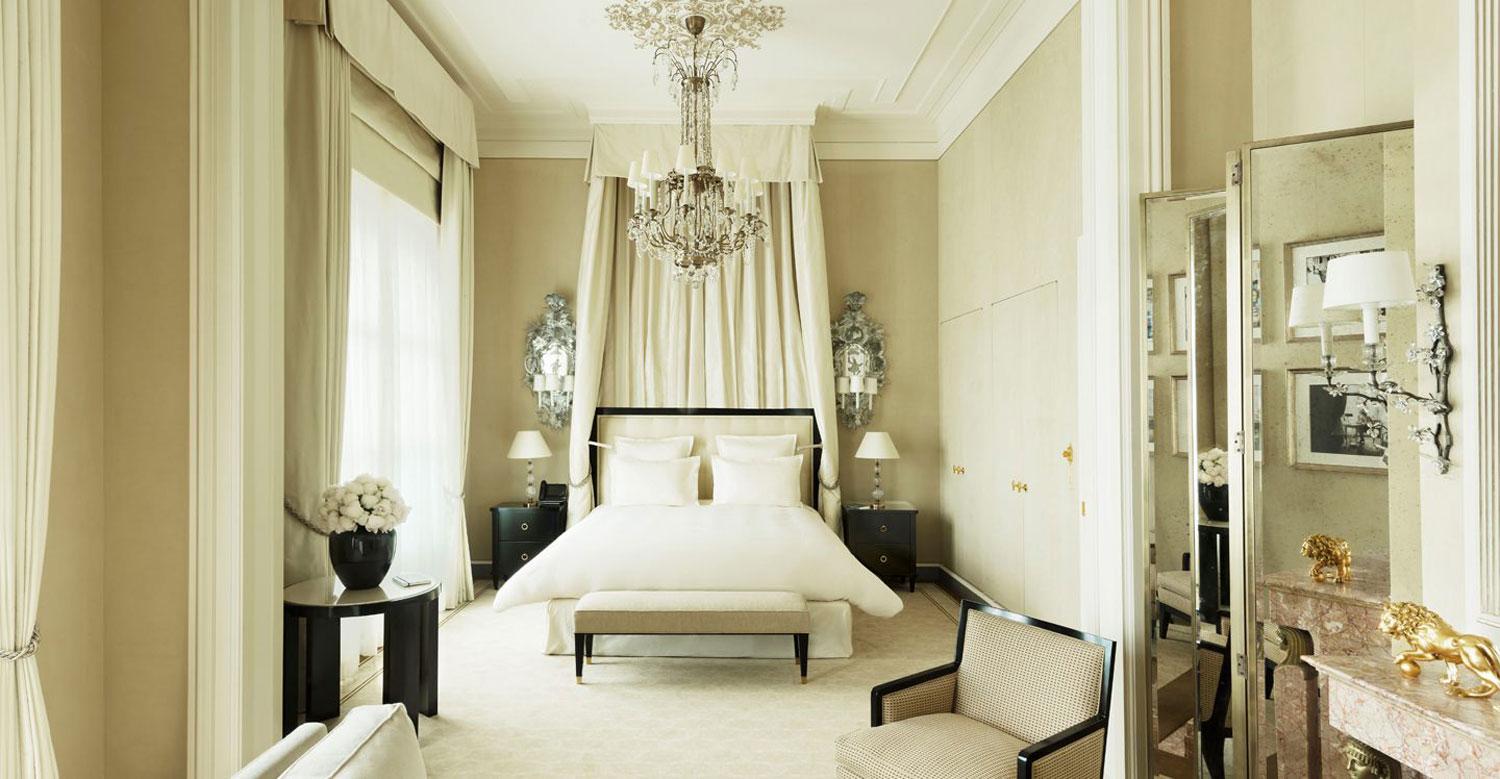 3. Coco Chanel: The Ritz, Paris
"The Ritz is my home," Coco Chanel once proclaimed, and she meant it quite literally. Although the trailblazing fashion designer had a grand apartment above her shop across the street at 31 rue Cambon, she moved into The Ritz in 1937, making suite No. 302 her own. It remained her primary residence until her death in 1971. Now, guests can step into her elegant world with the Coco Chanel Suite, which was created in her honor on the floor below (suite No. 202). Designed by Karl Lagerfeld, the black-and-white room boasts a stunning view of the Place Vendôme, which was the inspiration for the octagonal lid on her famous Chanel No. 5. perfume.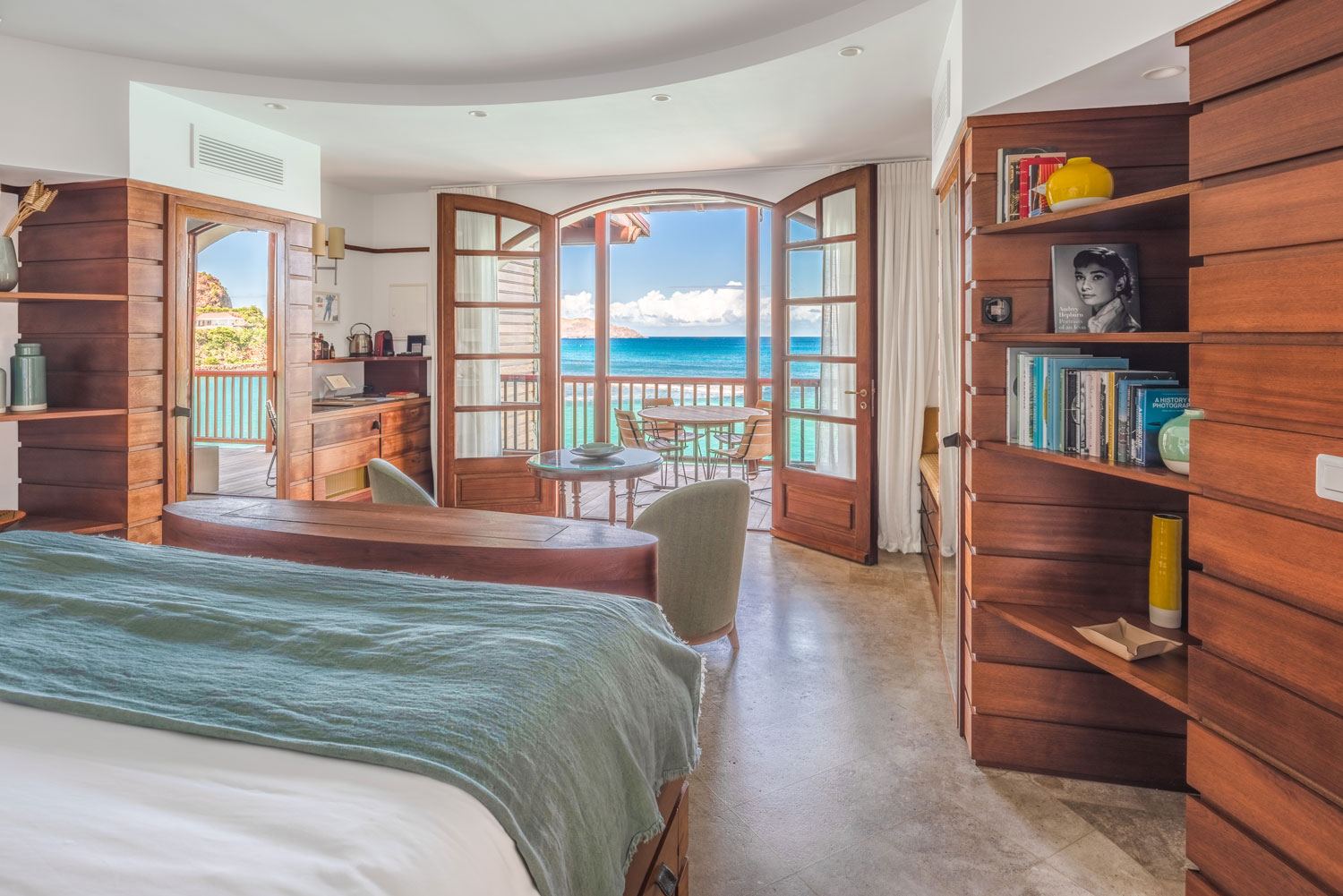 4. Greta Garbo: Eden Rock, St. Barth's
Eden Rock's history goes back some 50 years, when Remy de Haenen, a much-loved eccentric adventurer and aviator built his home on a rocky promontory above St. Jean Bay. His friend, the actress Greta Garbo loved to spend her winters at the resort, retreating to her suite when "she wished to be alone." Perched high on a craggy rock, the Greta Garbo suite offers a private terrace and garden with spectacular views of the turquoise waters below. Designed with a quintessential 1930s Hollywood glamor aesthetic and a soothing palette of natural wood, cream and grey-green fabrics, it's the perfect place to escape from it all in style.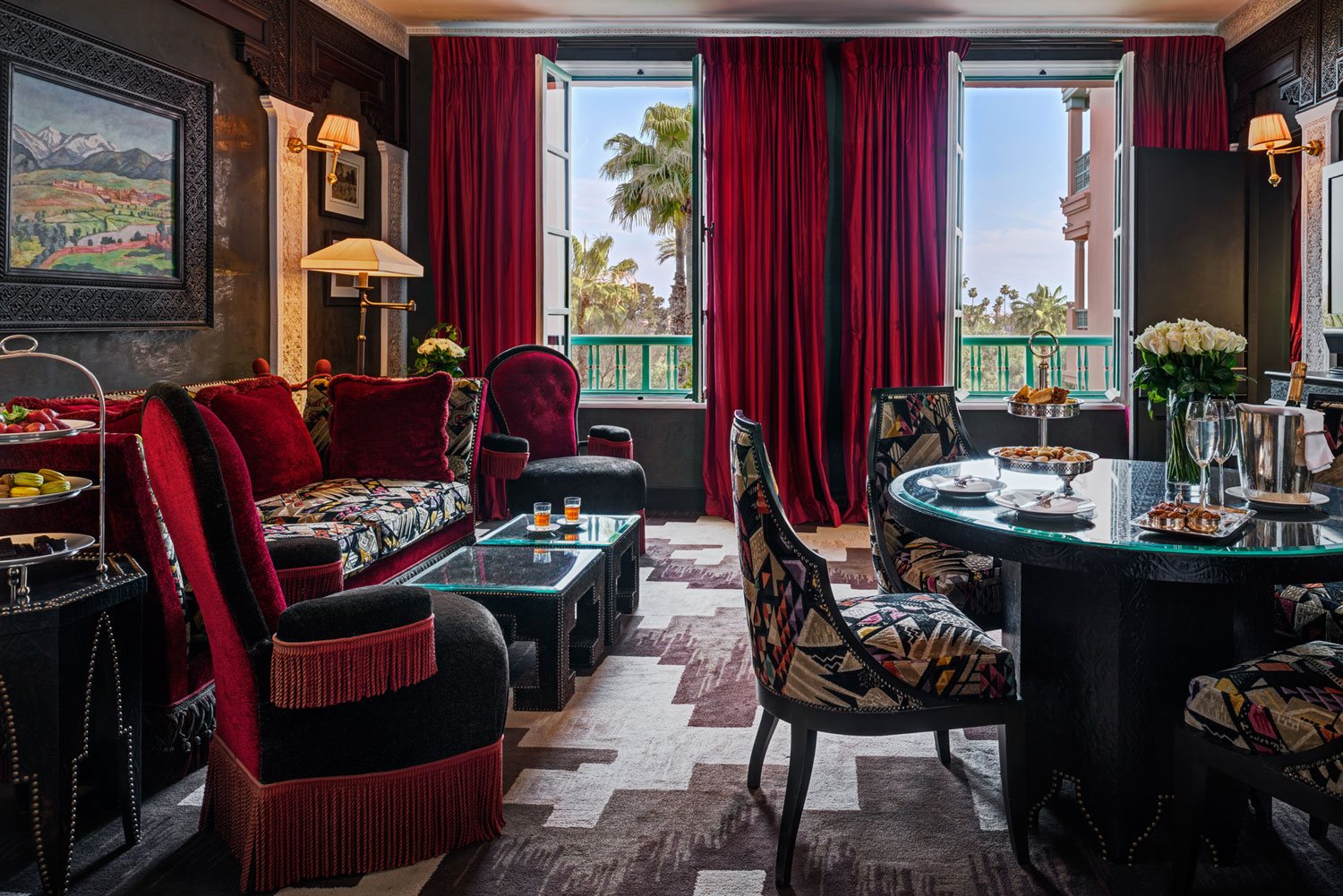 5. Winston Churchill: La Mamounia, Marrakech
The former British Prime Minister and wartime leader once said that "Marrakech is simply the nicest place on Earth to spend an afternoon," which explains why he kept returning to Morocco's charming city for most of his life. After the war, he would always book in to La Mamounia, the city's legendary hotel. The spirit of Churchill reins over the opulent third-floor Winston Churchill Suite, which boasts sweeping views of the lush gardens he used to paint during his visits and a seamless blend of English style and Moroccan tradition throughout its bedrooms, lounge, and mahogany dressing room.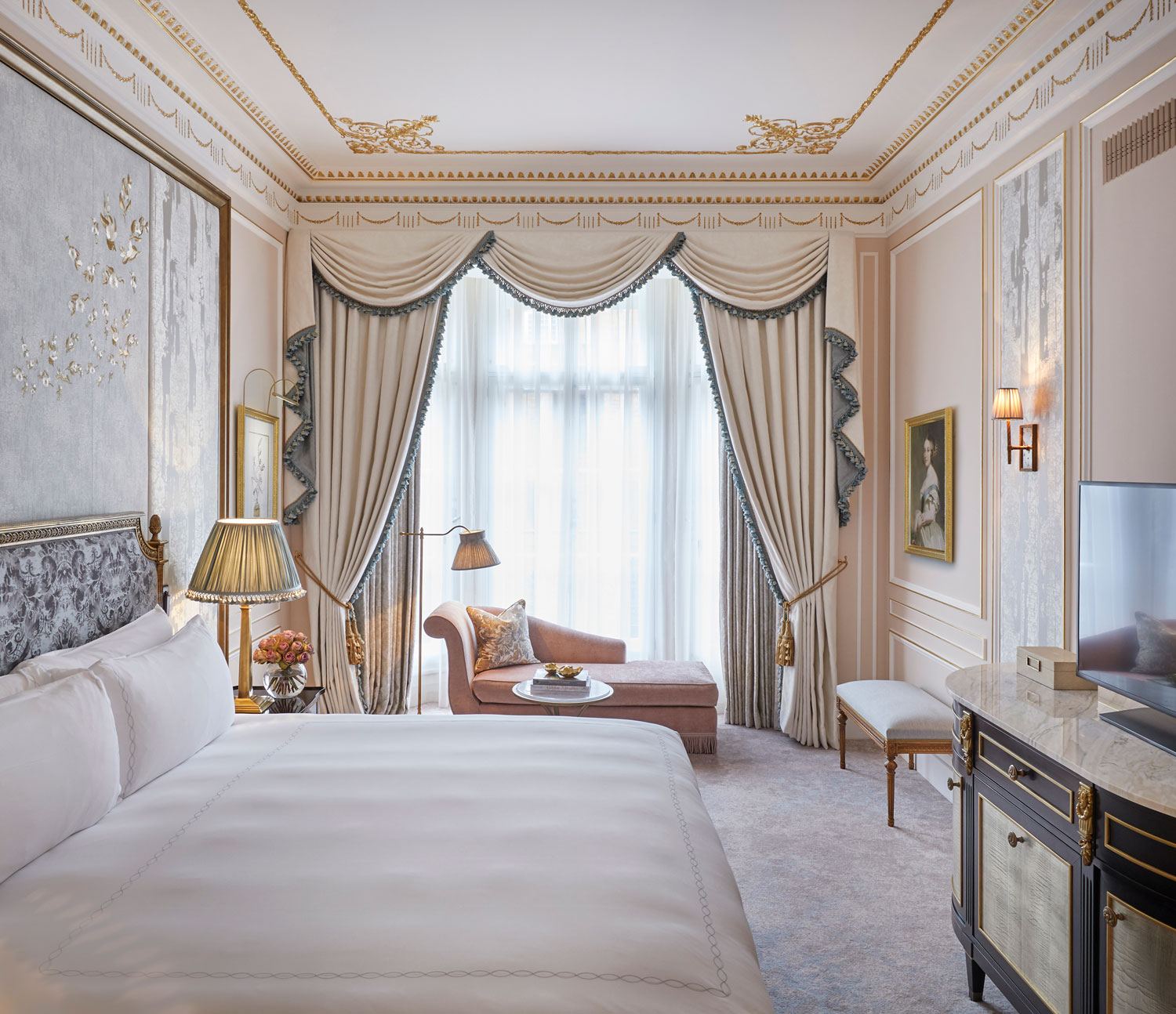 6. Empress Eugenie of France: Claridges, London
The trailblazing Empress Eugenie of France, wife of Napoleon III, stayed at the iconic London hotel so frequently that she referred to it as her "winter quarters." Private visits from her close friend Queen Victoria during her stay earned the hotel its famous nickname, "the annex of Buckingham Palace." While the hotel has been renovated many times over the years and that original room no longer exists, the lavishly reimagined Empress Eugenie Suite, a two-bedroom room decorated with a mix of French Louis XV style furnishings and delicate silk and velvet embellishments, nods to its storied guest. (A standout is the embroidered bed headboards, with fabric hand-woven by royally commissioned weavers on a 100-year-old loom inspired by Queen Victoria's jewelry.) Surrounded by a feminine palette of pinks and grays, guests can even read the letters the Queen and the Empress exchanged throughout their friendship.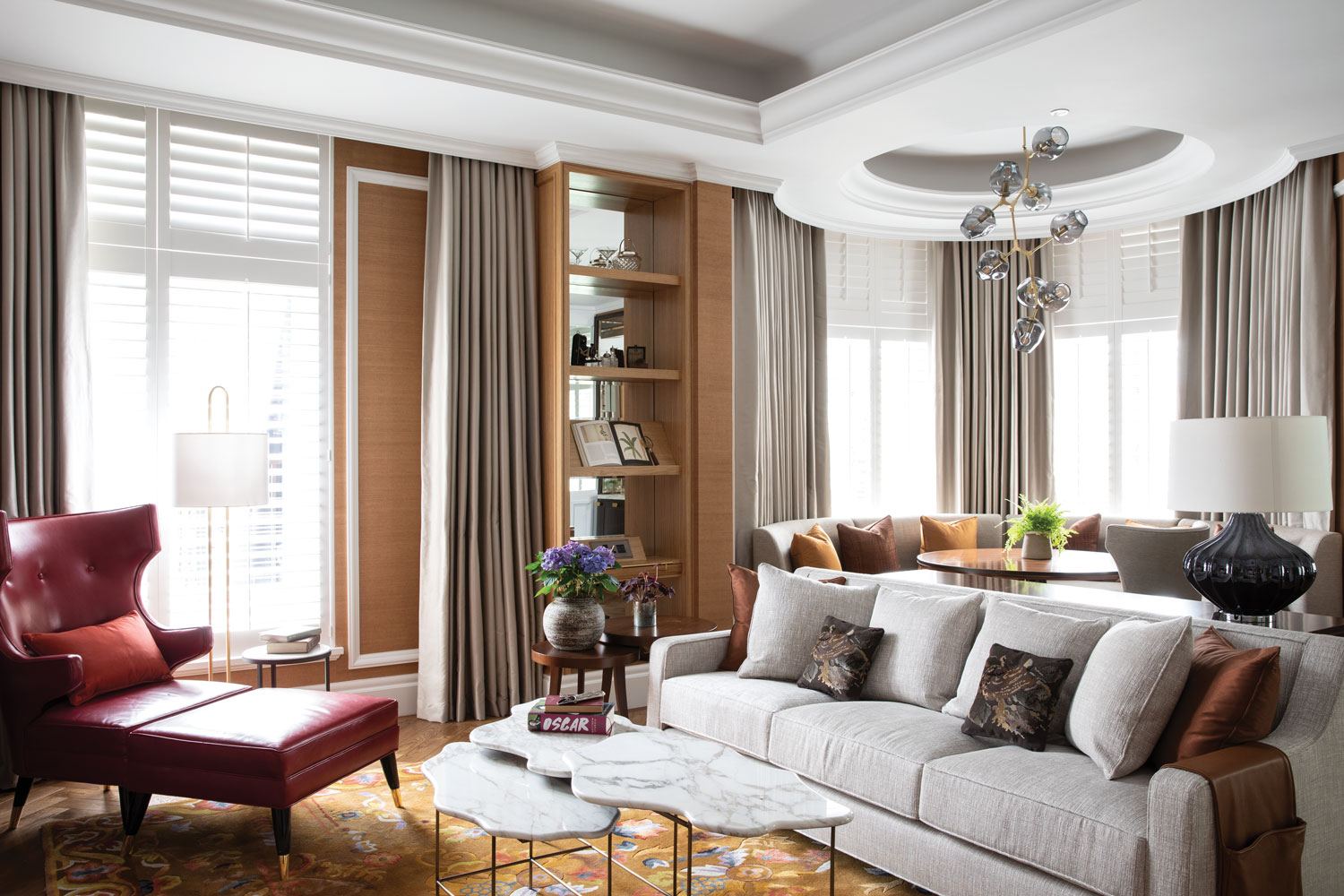 7. Oscar Wilde: The Cadogan, A Belmond Hotel, London
The property housing Oscar Wilde's former pied-a-terre has been reimagined as the new 54-key Cadogan, A Belmond Hotel, a grand townhouse with a charming residential feel. The Royal Suite incorporates part of what was historically Wilde's home-away-home, Room 118, and where he was arrested in 1895. Exuding modern and understated luxury, the room also sees many of the original features, including the Queen-Anne-Revival style and the 130-year-old wooden paneling. Channel Wilde's spirit by cozying up to the fire with a good book from the in-room library, which features a collection of British literature expertly curated in collaboration with London's beloved independent book shop John Sandoe.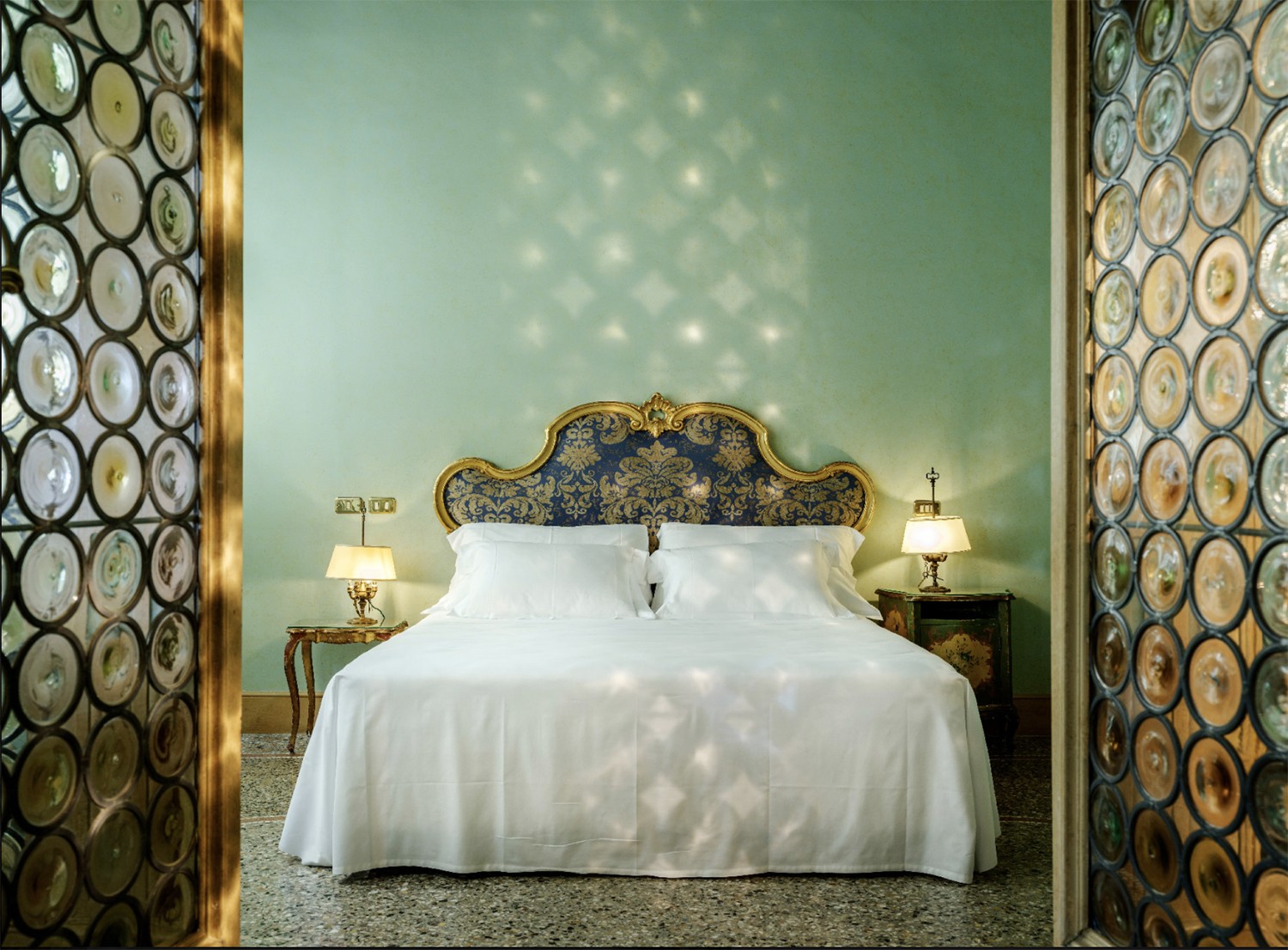 8. Wes Anderson: Hotel Locarno, Rome
The wildly imaginative director Wes Anderson did some of the research for his whimiscal film Grand Budapest Hotel at the famed Hotel Locarno hotel in Rome. Opened in 1925, Hotel Locarno is one of Rome's most storied hotels and and a literary legend, attracting a wide range of colorful clientele over the years, from Federico Fellini to Jack Kerouac. The tiny, old-fashioned elevator and the scalloped-glass awning of the Grand Budapest in the film seems to be inspired by Locarno's.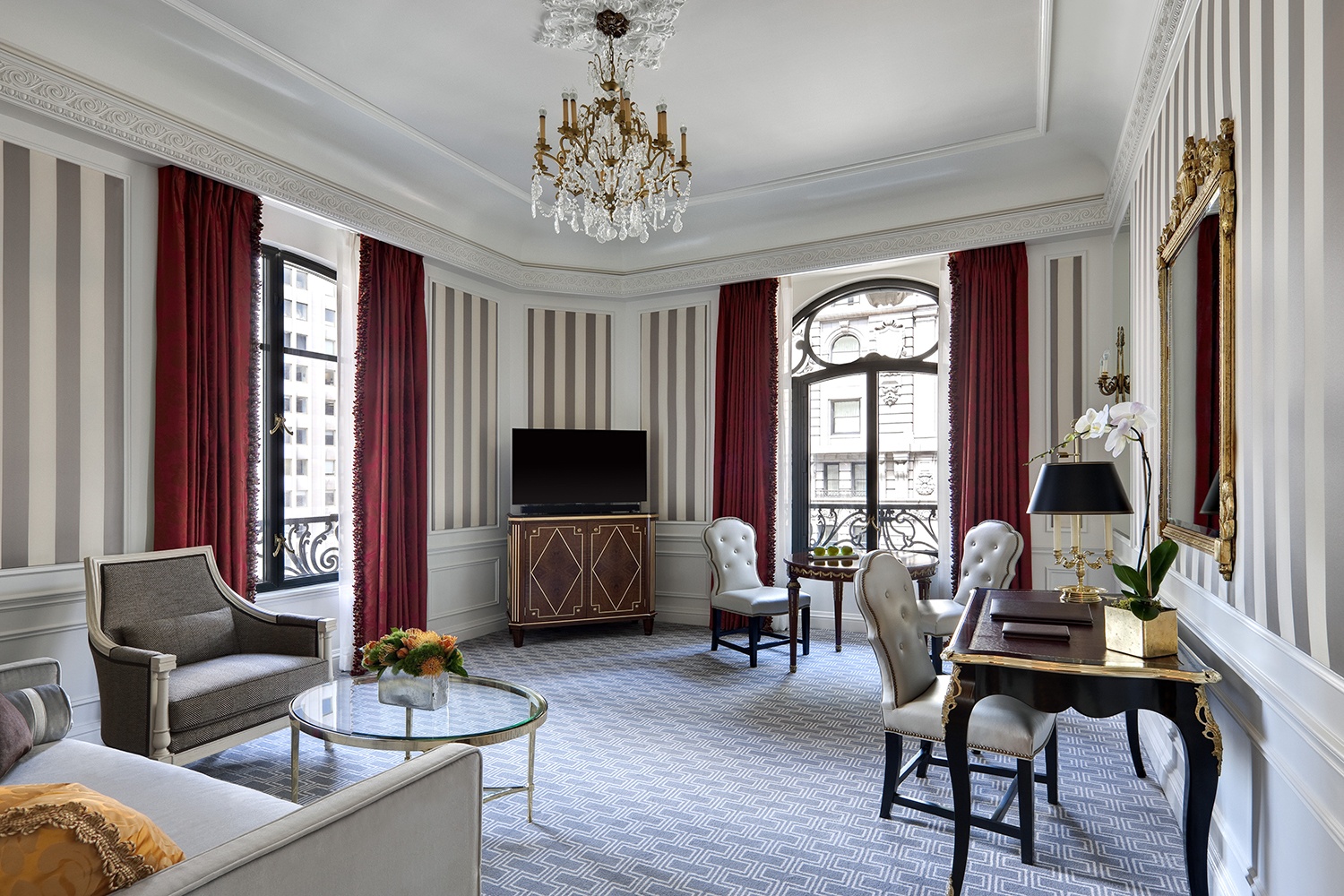 9. Salvador Dalí: The St. Regis, New York
After Salvador Dalí 's first trip to New York in 1934, the Surrealist artist would spend every winter at the legendary St. Regis in New York, announcing his arrival to the lobby in his signature grand style before heading to his favorite room 1610. Accompanied not only by his wife and muse Gala, he would often bring a host of animals, including his pet ocelot Babou. It was in this room he had many meetings, including Helena Rubinstein's commission to create her frescoes, or being introduced to art collectors Eleanor and Reynolds Morse, who went on to found the Dalí Museum in St. Petersburg, Florida. He even painted in a studio at the hotel. While the original room is no longer, the glamorous Fifth Avenue Suite, offering views of the iconic street below, is the closest to room 1610. The hotel's landmark Astor Court recently launched a special afternoon tea service, The Dalí Tea inspired by the artist, who was known to while away the afternoon there with Andy Warhol.
Next Post