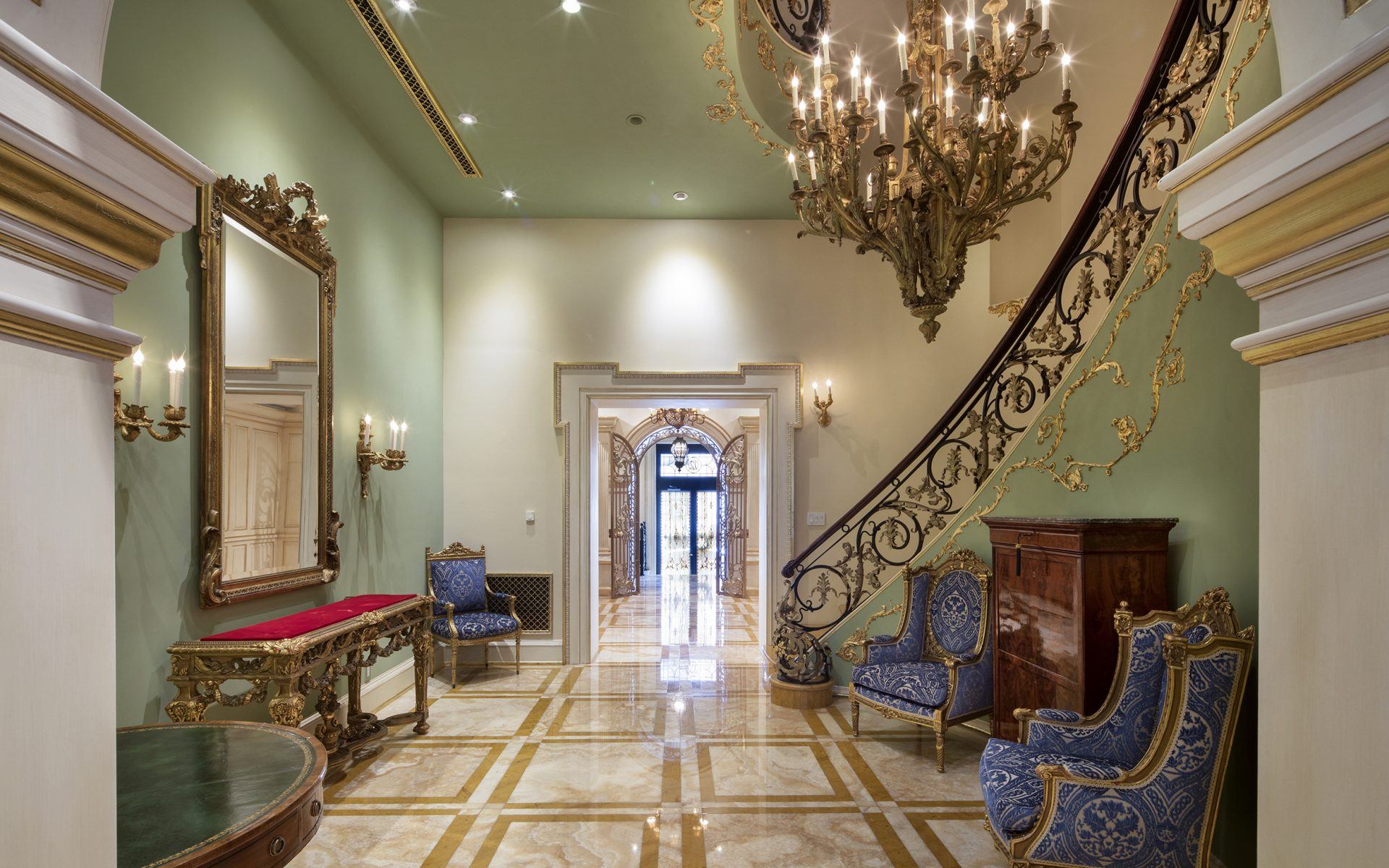 The 6 Most Expensive Townhouses in New York City
From a neoclassical gem built in 1883 to a modern marvel by Rafael Viñoly, here are the city's priciest townhomes
Few real estate purchases are as covetable as a townhouse in Manhattan, where there are always buyers willing to shell out more money if it means more space (and added privacy). Wealthy residents of early New York, after all, lived large in such multi-story dwellings, which became synonymous with an elite, almost unobtainable lifestyle. Although that perception began to shift with the rise of the penthouse living in the late 19th century, the allure of presiding over your very own townhouse remains.
From historic homes to modern masterpieces, here are the city's most expensive townhouses.
1. 12 East 69th Street | $88 Million (Brown Harris Stevens)
Built for an international silk trader in 1883, this 40-foot-wide residence is the city's most expensive townhouse (and one of the priciest listings in the city overall). In 1913, architect William Bosworth, who was the visionary behind the famous Rockefeller family estate of Kykuit, transformed the six-story structure into the neoclassical beauty it is today. Spread across 20,000 square feet, the opulent six-bedroom home features a saltwater pool, a double-height library, heated onyx floors, a 2,650-square-foot roof terrace, and a movie theater.
2. 12 East 63rd Street | $67 million (Corcoran)
Although this 13,000-square-foot townhouse was completed in 1910, it recently underwent a complete overhaul masterminded by Thierry W. Despont and Pierre Yves Rochon. Among the seven-bedroom home's luxe amenities are a basement spa, a swimming pool, a three-story greenhouse, and an elevator.
Recommended: Marc Jacobs Lists Chic Manhattan Townhouse for $16 Million
3. 11-13 West 10th Street | $52.5 Million (Brown Harris Stevens)
Located just west of Fifth Avenue in Greenwich Village, this 55-foot-wide manse dates to 1847 when it was built for Wall Street financier Richard H. Winslow. Measuring 16,600 square feet, the eight-bedroom dwelling has been expertly preserved and comes with a generous amount of outdoor space, including a landscaped courtyard, terrace, and roof deck.
4.  162 East 64th Street | $50 Million (Compass)
Acclaimed Uruguayan architect Rafael Viñoly, known for skyline-shaping buildings like 432 Park Avenue and 125 Greenwich, conjured this stunning six-bedroom abode in 2018. With its curving bullet-proof glass façade, the 10,400-square-foot home is currently divided into three floors of commercial space on the bottom and four floors of living space above.
5. 118 East 76th Street | $39 Million (Douglas Elliman)
The focal point of this eight-bedroom townhouse, which was completed in 2012, is its stunning spiral staircase thats links all six levels and is topped by a skylight. Other perks include a full-floor master suite, cigar bar, and 36-foot-long indoor pool sheathed in mosaics on the top floor.
Recommended: The 9 Most Expensive Penthouses in New York City
6. 18 East 76th Street | $35.8 Million (Buchbinder & Warren)
Built in 1881, the limestone-faced Henry Block House was designed by architect John G. Prague, who made a name for himself designing row houses for the ultra-wealthy. The 11,000-square-foot mansion was revamped in the early 20th century by the Herts Brothers, who infused the five-story residence with Beaux-Arts flourishes like Corinthian pilasters, regal medallions, and flora-inspired plasterwork.
Next Post