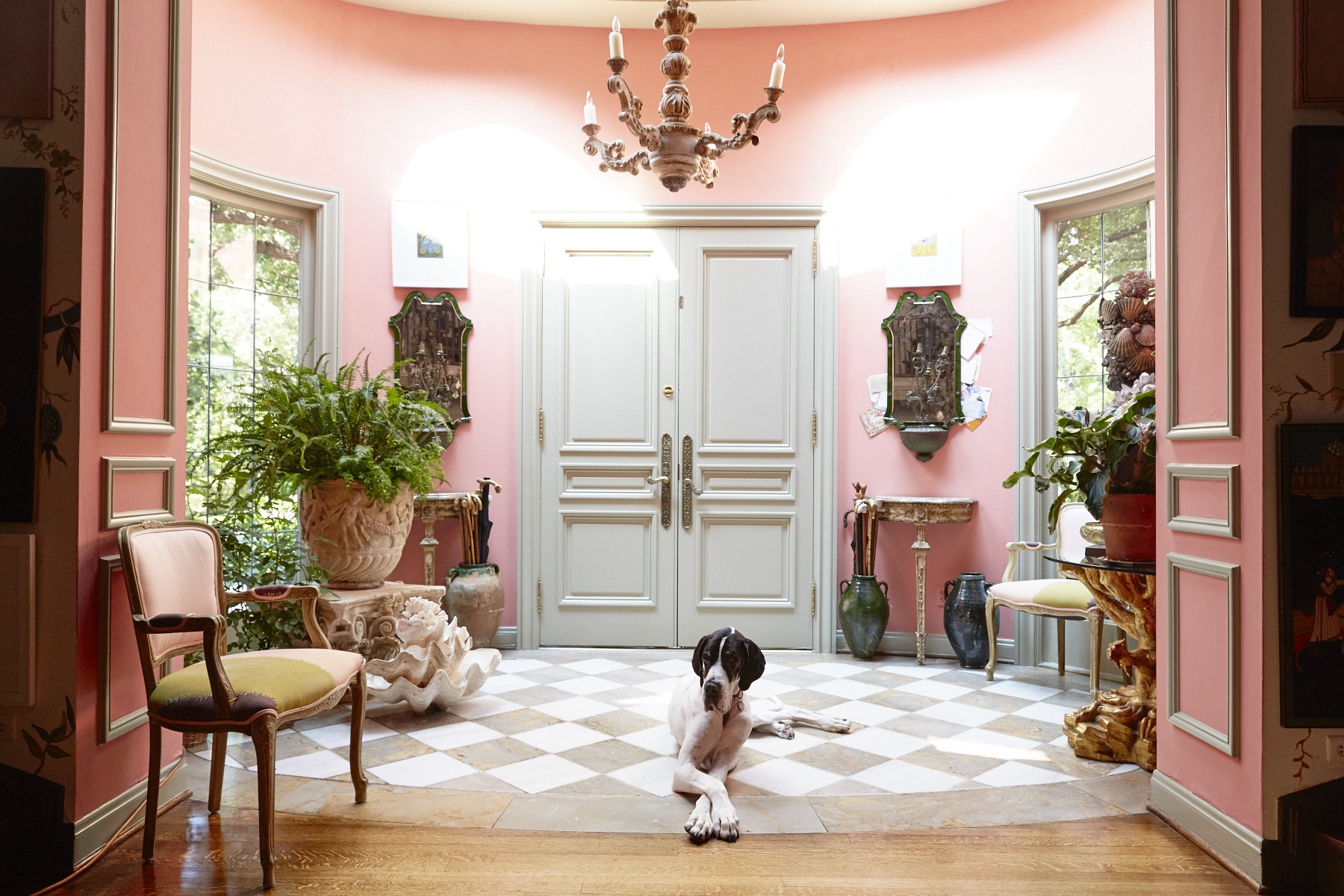 Why Michelle Nussbaumer Loves Her Dallas Home More Than Ever
The peripatetic interior designer has settled into her Texas home by scheming up creative dinners to entertain her family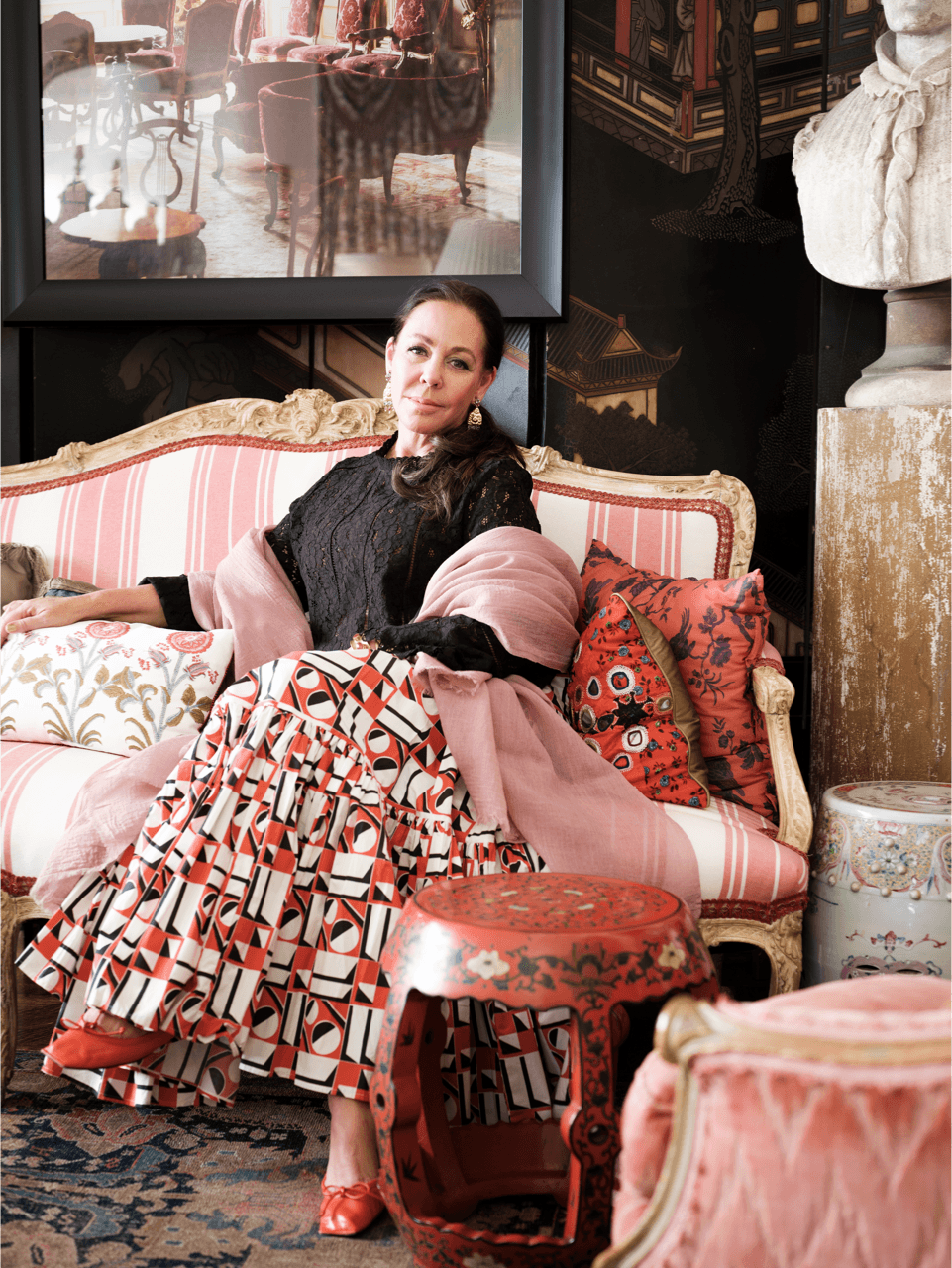 For maximalist designer Michelle Nussbaumer, inspiration strikes when she's traveling the world. And travel the world she does. With homes in Mexico and Switzerland, the owner of design firm Ceylon et Cie is rarely without passport in hand. Given her flair for sourcing worldly pieces to devise spaces brimming with her own specific take on global glamour, imagining her staying in one place for months on end seems almost impossible.
Here, she shares with Galerie how she's been keeping herself and her family entertained in her Dallas home during lockdown. Apparently, a world of forgotten treasures was waiting to be unearthed in her own linen closets and china cabinets.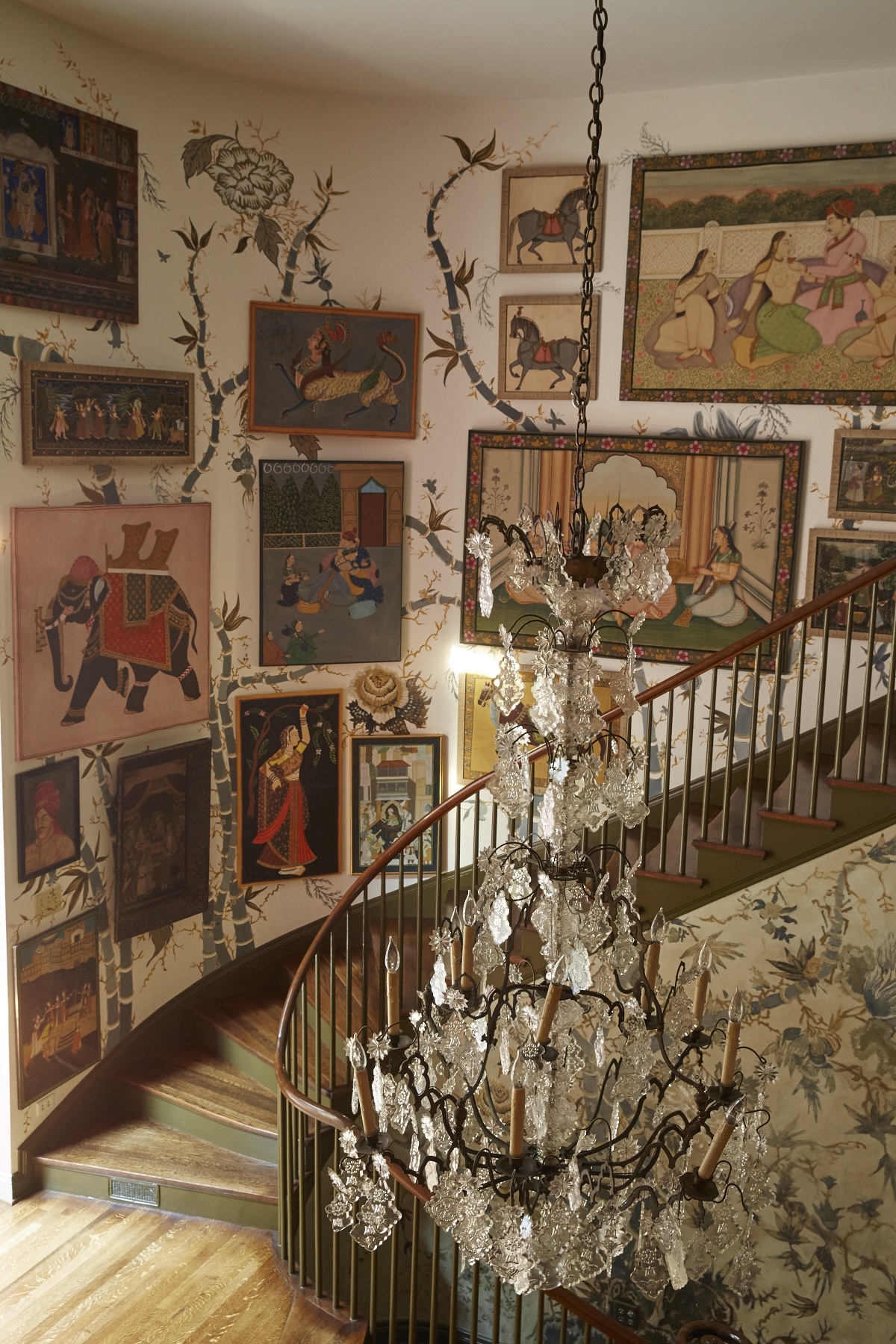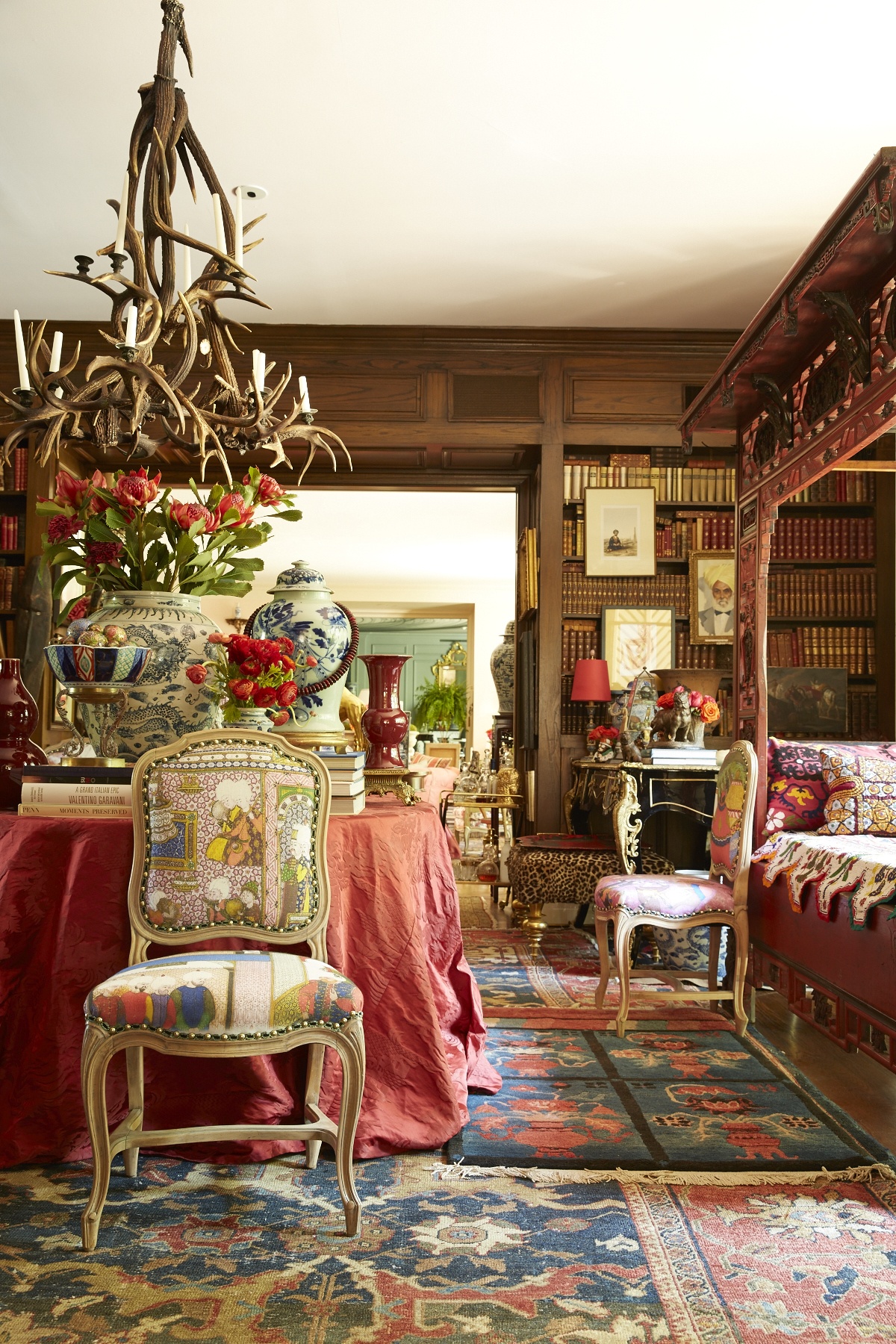 There's something very romantic about my house. I've had the house since I was 25, so it's filled with so many memories and such joy. All of the things from my travels have made their way there. It represents a life well lived.
We decided since we couldn't go anywhere, two of our grown children could come here. Our son lives in London and decided to come home, and our daughter's house is being renovated after a tornado tore through it. We had dinners in the sunroom, the library, the breakfast room, the dining room, the larger library. He had game night, and we would have dinner in different bedrooms and move a table in there. I noticed all the rooms more acutely because we were living in all of them—nothing was off-limits.
Setting the table has always been my thing. Growing up, I was responsible for setting the table, and my sister was the cook. Now I've pulled out all the tablecloths and napkins and created new combinations. I also believe in a place card for any table with six people or more. Luckily, my children enjoy all the mannerly ways that are lost. So at dinner every night, we all tried to outshine each other. We put all our creativity and efforts into creating beautiful tables, because that's what we were doing at that time.
One night, my daughter re-created one of our favorite vacation spots. She called it Foyer de Marmi and served Italian food, drinks, and played music. It was fun to be together as a family again. We hadn't spent that much time together in years.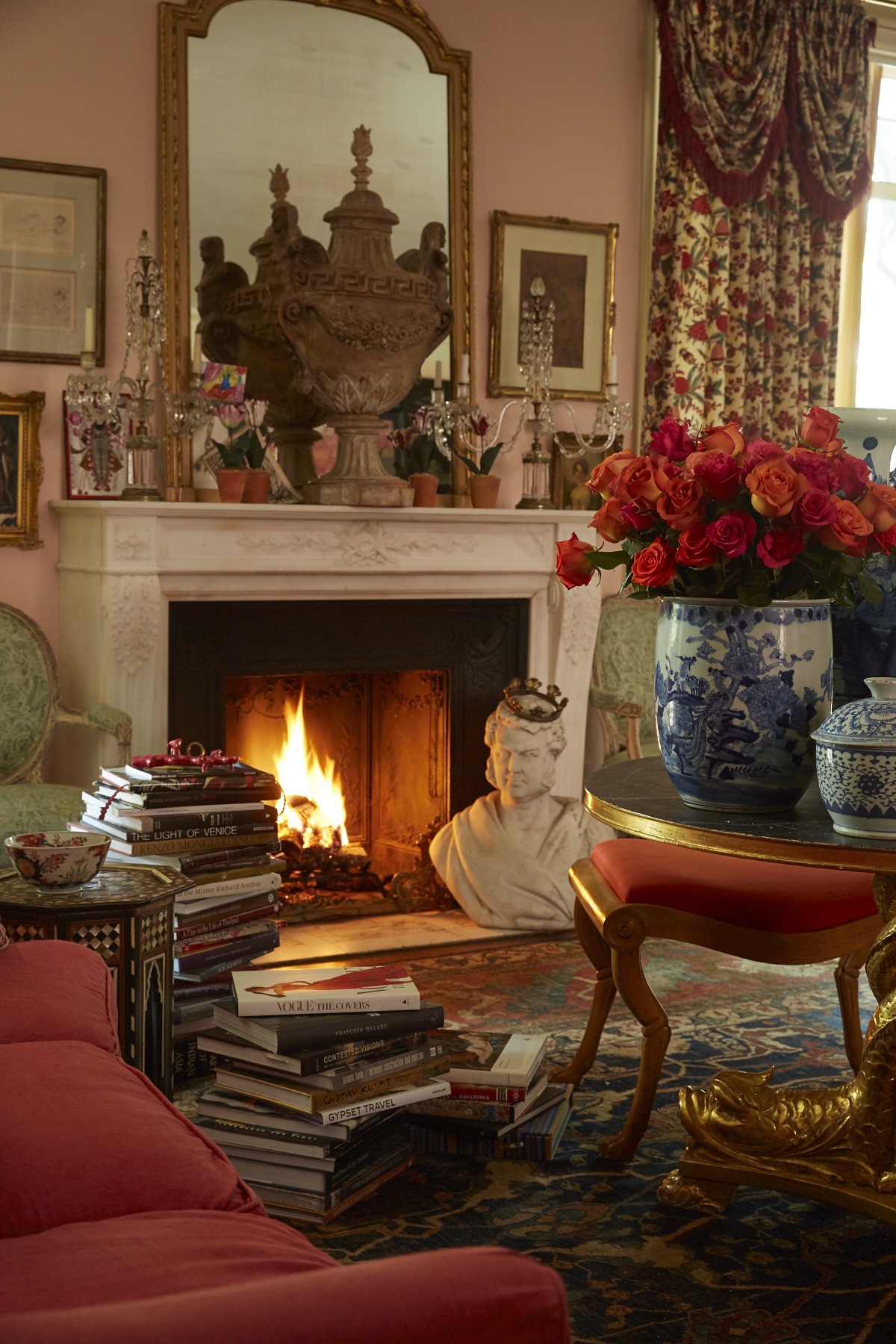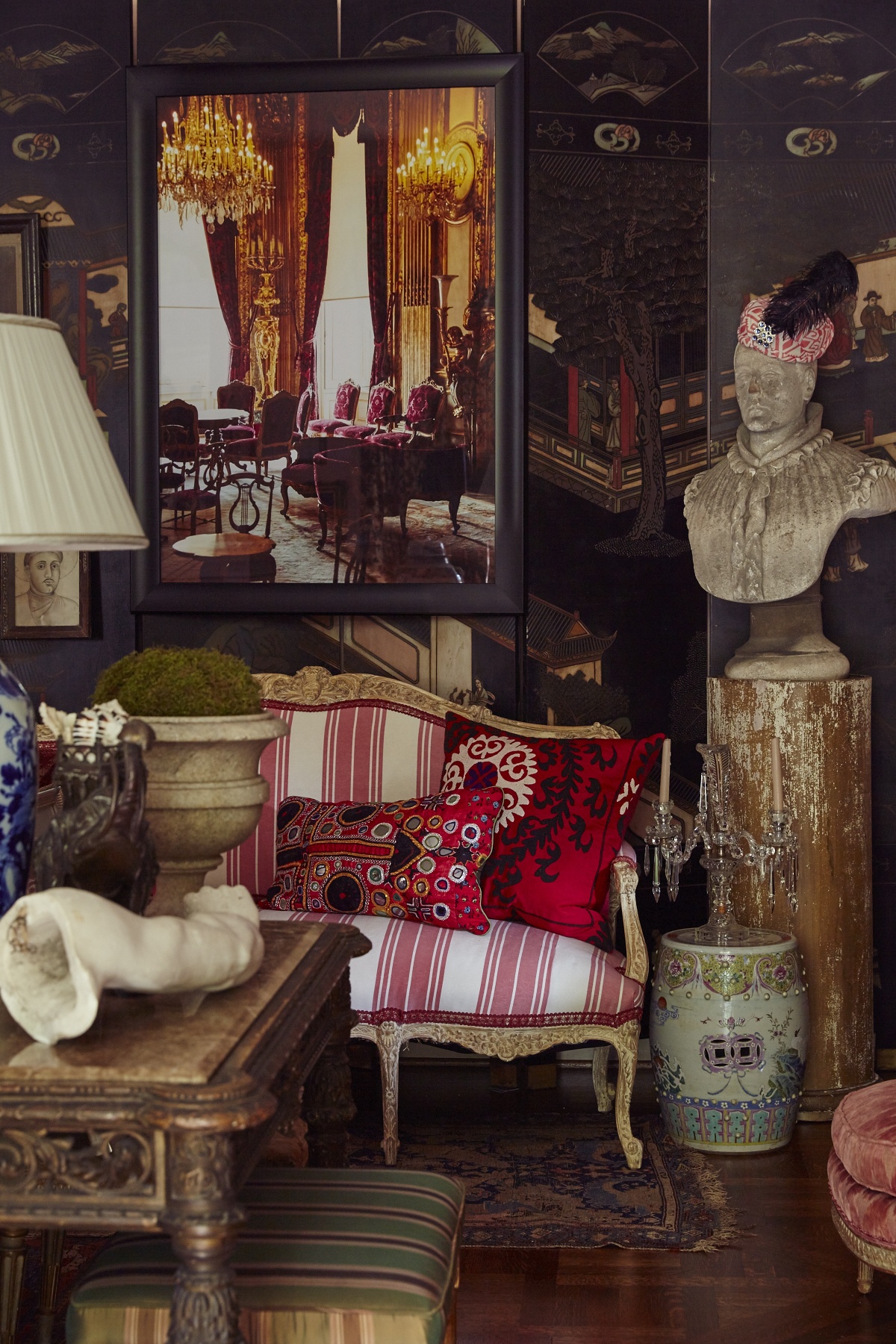 After a few months, I'd host small dinners in the garden with close friends. I feel like we've stepped back in time. I've hung Italian garden lights and transformed it. I neglect it every summer and keep it minimal because I'm not here. But the garden became my thing this summer. If you want to have flowers in Texas you have to baby them. I also went treillage crazy on the pavilion and on the tennis courts.
One evening I did a Moroccan feast with all these rugs I set out on the front lawn, so everyone could keep distance and sit far enough apart. My son played the guitar while everyone lounged with pillows and cushions. We did it in the front garden because I didn't want people going through the house. The neighbors would walk by and wave, so we'd give them a plastic cup of Champagne. We met so many neighbors we had never talked to before. And all that nesting I'm normally doing for my clients I'm getting to experience for myself. My husband and I even had romantic dinners for two in front of the fireplace on a blanket.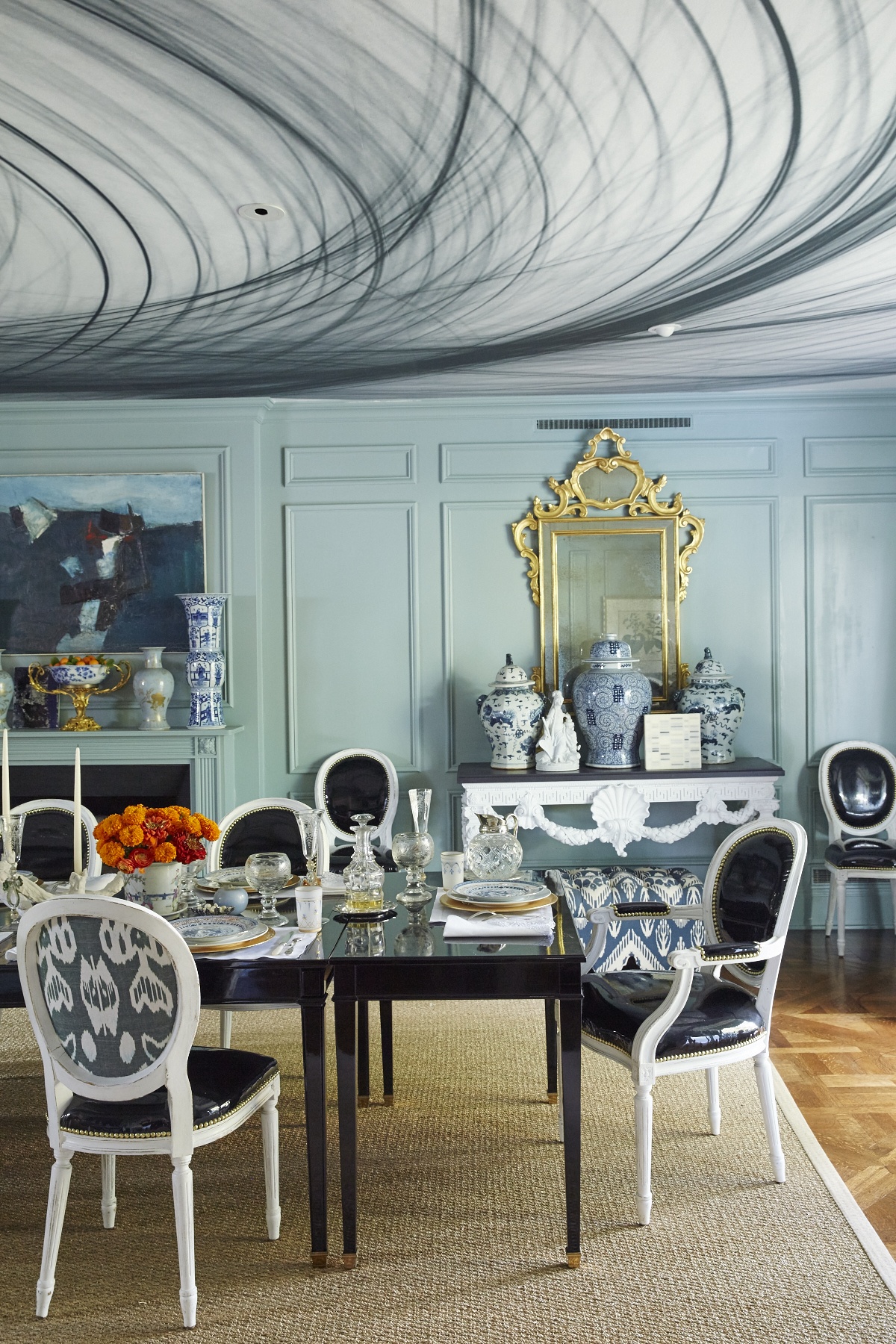 I tried to work from home, and it was hard to be a designer at home for me. I could accomplish somethings, but it's not the same as going to the client's house. I made an office in the dining room, where I painted. And I'm working on a new wallpaper collection with Paul Montgomery Studios. Based on travel and what's inspired, and I'm hoping it will debut at High Point in the fall.
One of the last trips I took was to Paris in January for Deco Off. There, I launched my new collection of fabrics and trims with Clarence House. They really made my fabric dreams come true. They wanted my complete vision and didn't try to hold me back. It's all the patterns and trims I love and found were missing in the market.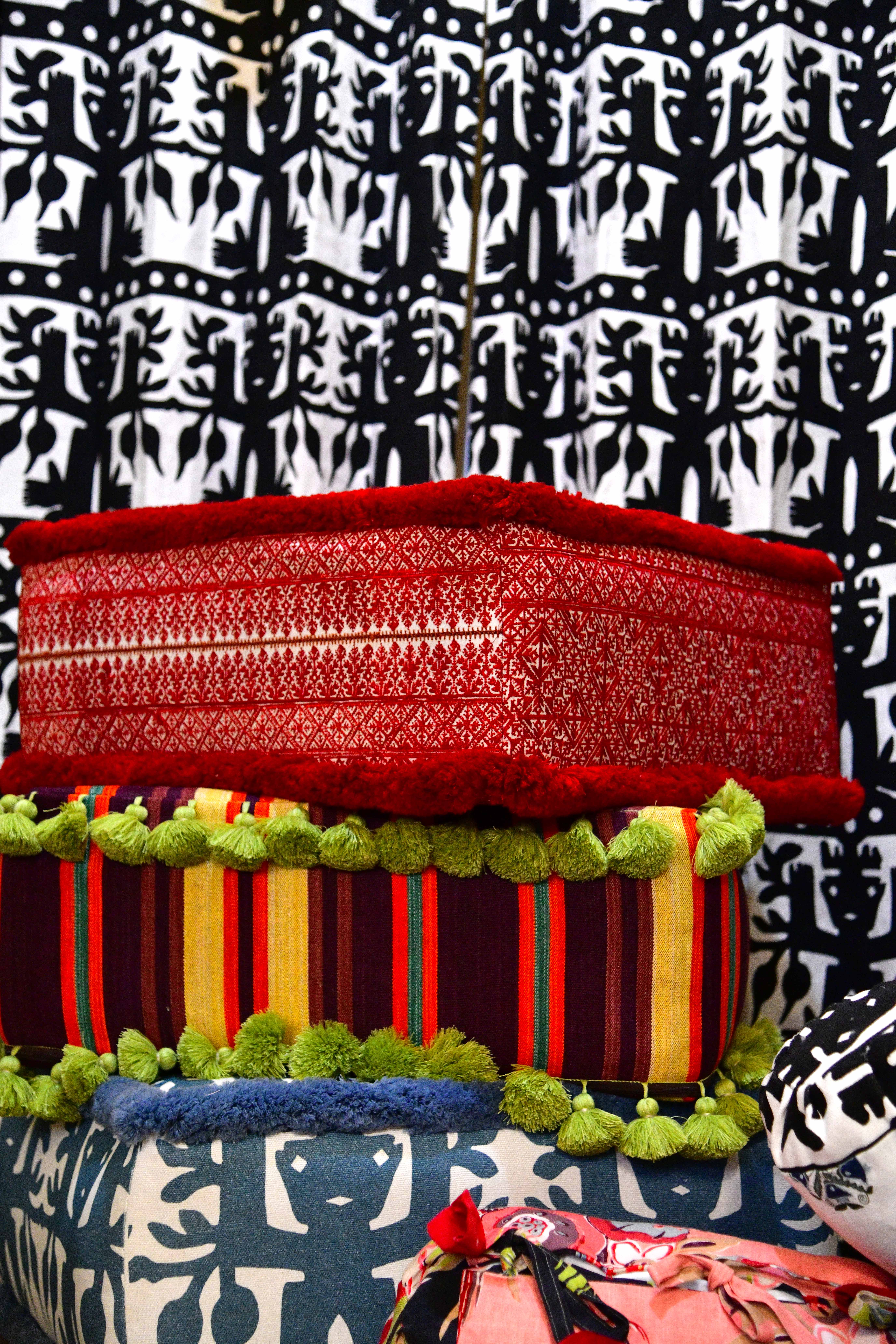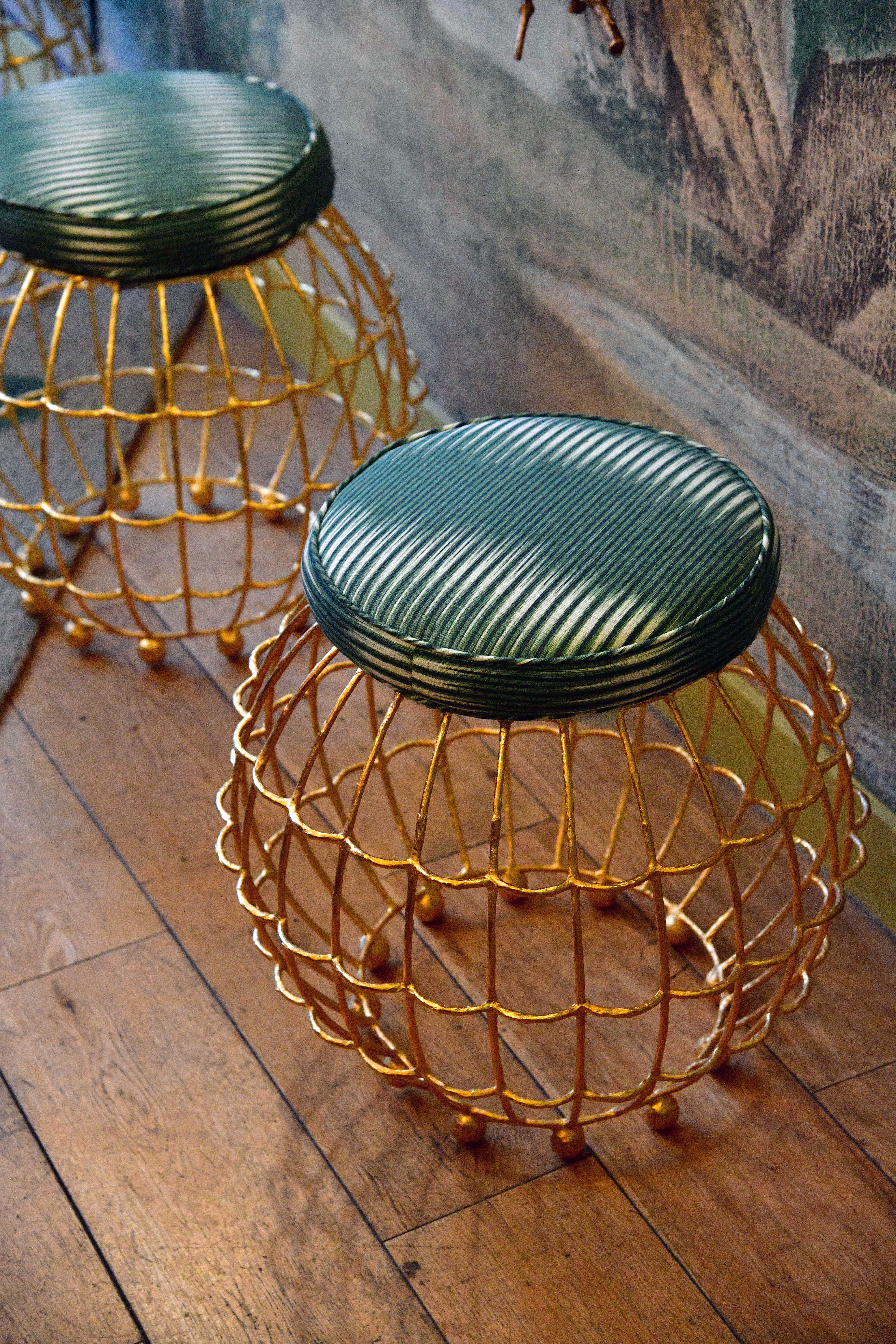 Since we've been home, I've been thinking that I want to do this fabric everywhere in my house, and I never change anything in my house. The sofas have been redone twice in the same fabric, and I've had them for 30 years. Once I love something, it's hard for me to change. But I'm now planning to change the living room sofas into my new fabrics. I'm not big on change, but these patterns and trims will be perfect and reflect all my favorite places.
My whole brand is about wanderlust and travel. But people are happy to see what you have right at home. Now I've been exploring my house, and it's incredible what I've discovered.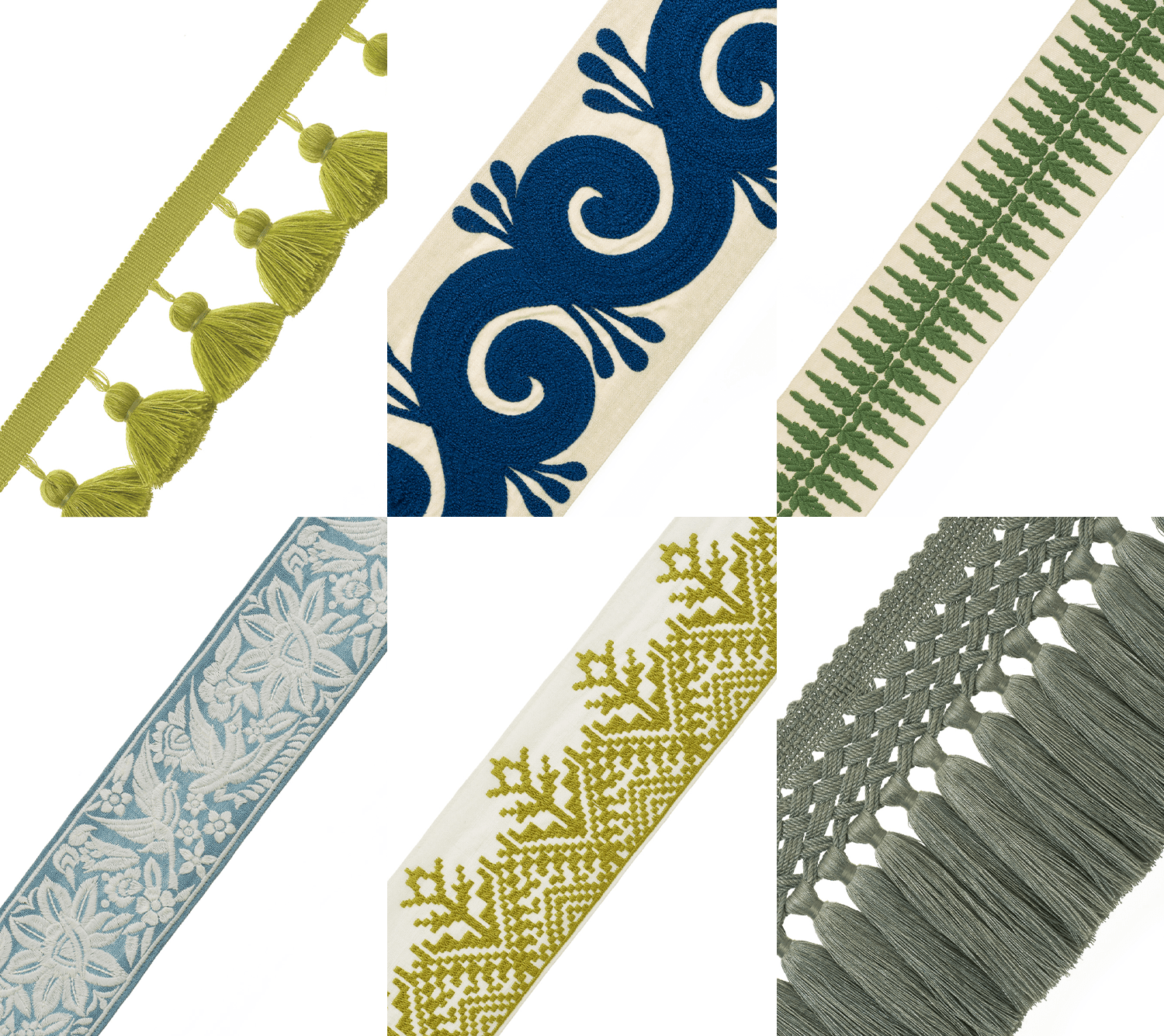 Next Post