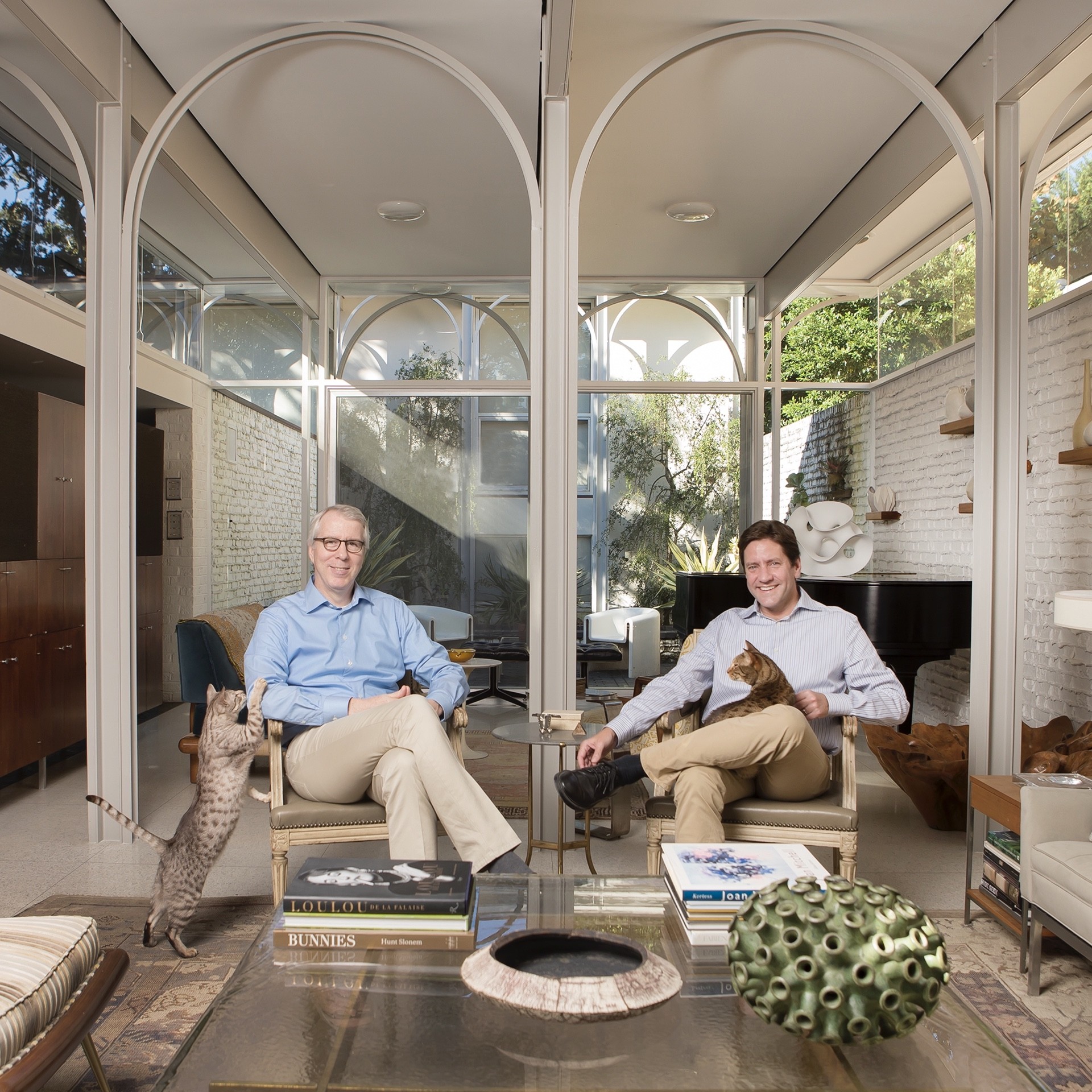 Lee Ledbetter is a man of many passions. His work as an architect and an interior designer speaks to his love of antiques as well as his appreciation of a variety of architectural styles. Both inside and out, the houses he creates represent a unique mix of periods, keen knowledge of art, and his architectural expertise. But of everything he's created, many highlights of which are included in his recent monograph, The Art of Place (Rizzoli), it's certainly his own home in New Orleans that's the greatest expression of his genius when it comes to mining the past for fresh and unexpected combinations.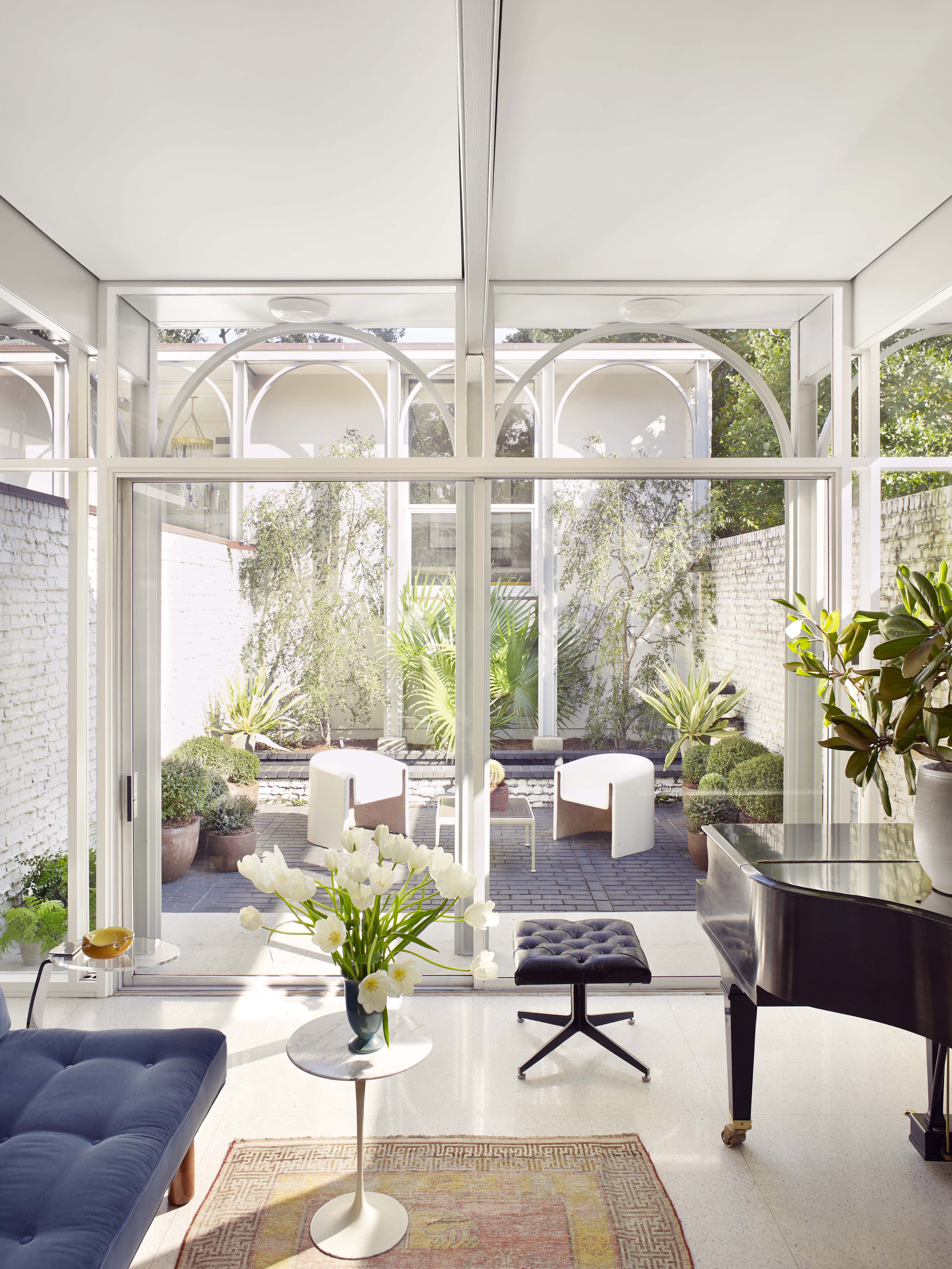 For the past six years, he's lived in a midcentury modern masterpiece in an uptown neighborhood just blocks from the famed Audubon Park and Tulane University campus and tucked behind a street lined with grand Victorian homes. Perhaps the city's most significant example of modernist architecture, the two-volume residence is the original work of and former home of Buster Curtis, the architect behind one of the city's most well-known if not largest landmarks, the Superdome.
Here, he shares with Galerie why the past several months have made him love his home more than ever.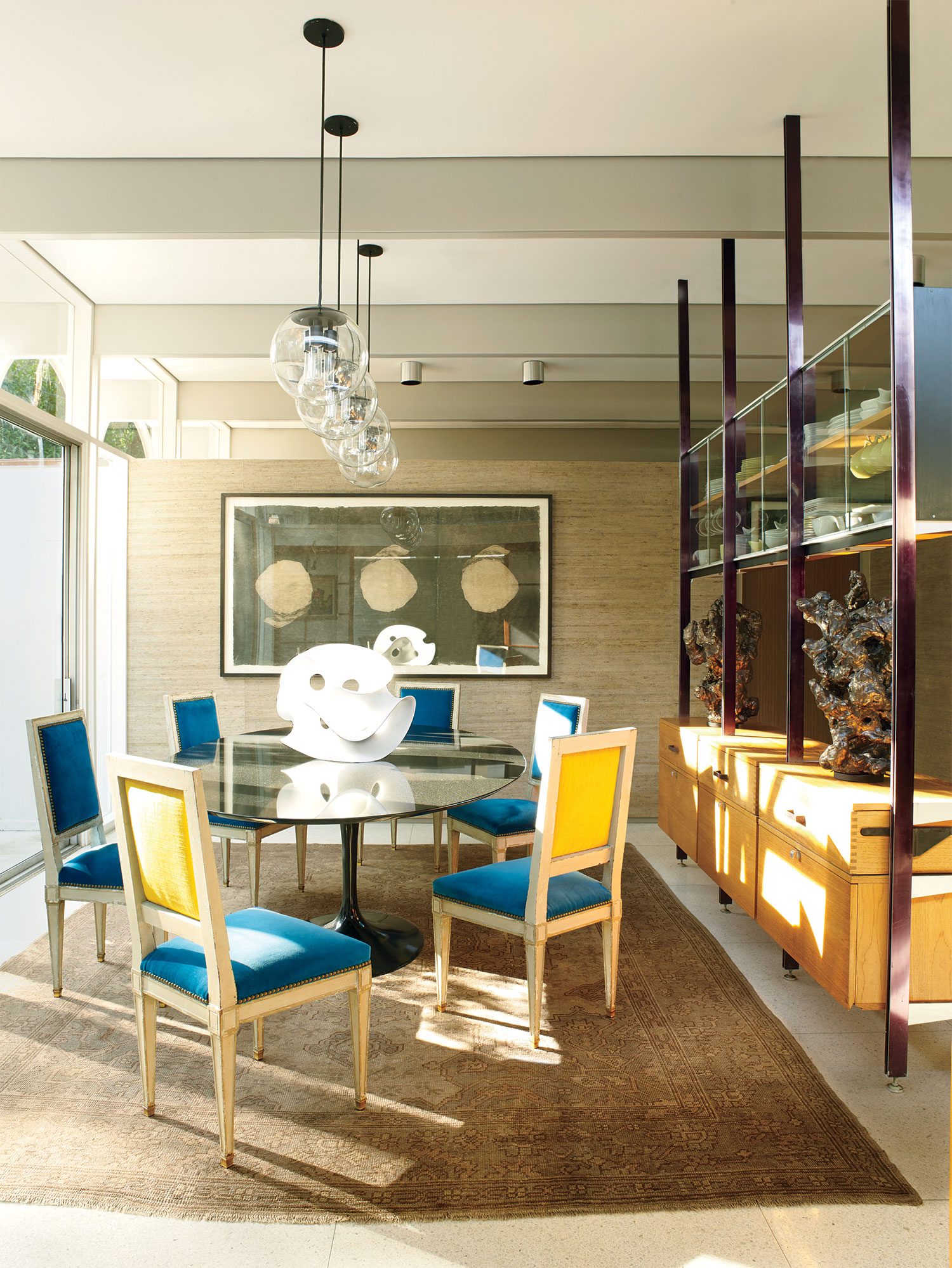 I honestly don't know how I would have survived these times living in a typical house. Here, I'm surrounded by nature everywhere I look. Even when you're inside, you're outside in this house. We have clerestory windows in every room, so we can look up into the sky and tree branches. Then, every public room has a walled patio. The living room extends into courtyards on both ends, and the dining room has its own garden too.
Since I started working in the dining room, it's taken on the appearance of my office at work. I have always been a cluttered worker with stacks of stuff on my desk. It's not quite a foot deep, but it's at the six-inch line. It doesn't bother me because we can't entertain now, so this is my office for the time being. I sit at the dining table with my cat in the lap and look out over the courtyard at this sprawling oak tree, where a pair of Mississippi kites always seem to be perching in search of dragonflies. I'll also go into the courtyard for a five-minute break to water a plant that looks thirsty or clip off a dead caladium leaf.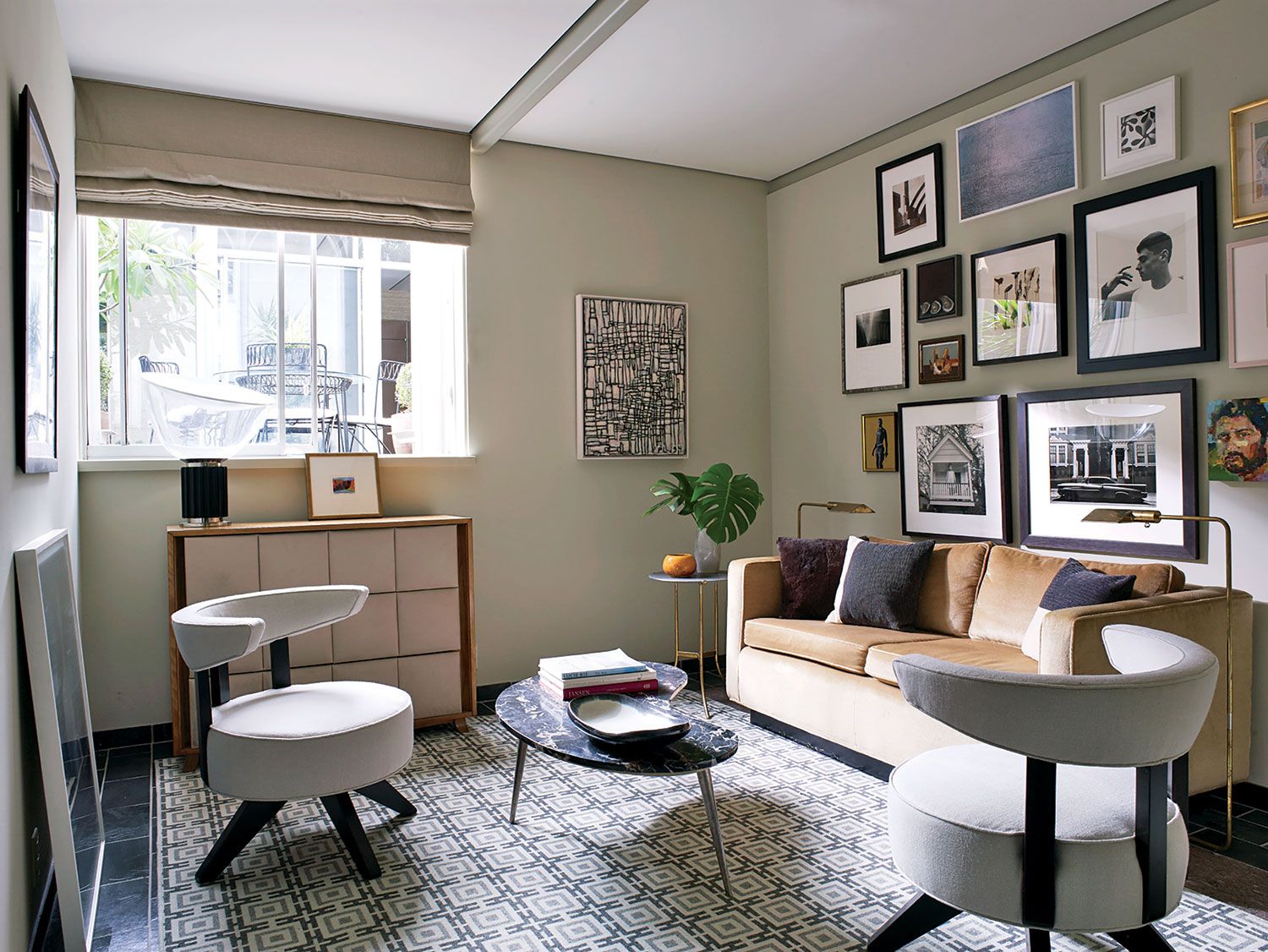 My husband, Douglas Meffert, has an office around the corner from this room, but there's no acoustic privacy because the walls don't go to the ceiling on the main level. So he's taken over the den of a guest suite in the house's other volume. That room sits down from grade with a large window that looks right into topiaries and across the courtyard into the house's defining steel arches. He's on lots of Zoom meetings, and the light is very flattering there. He follows the Tom Ford rules of Zoom.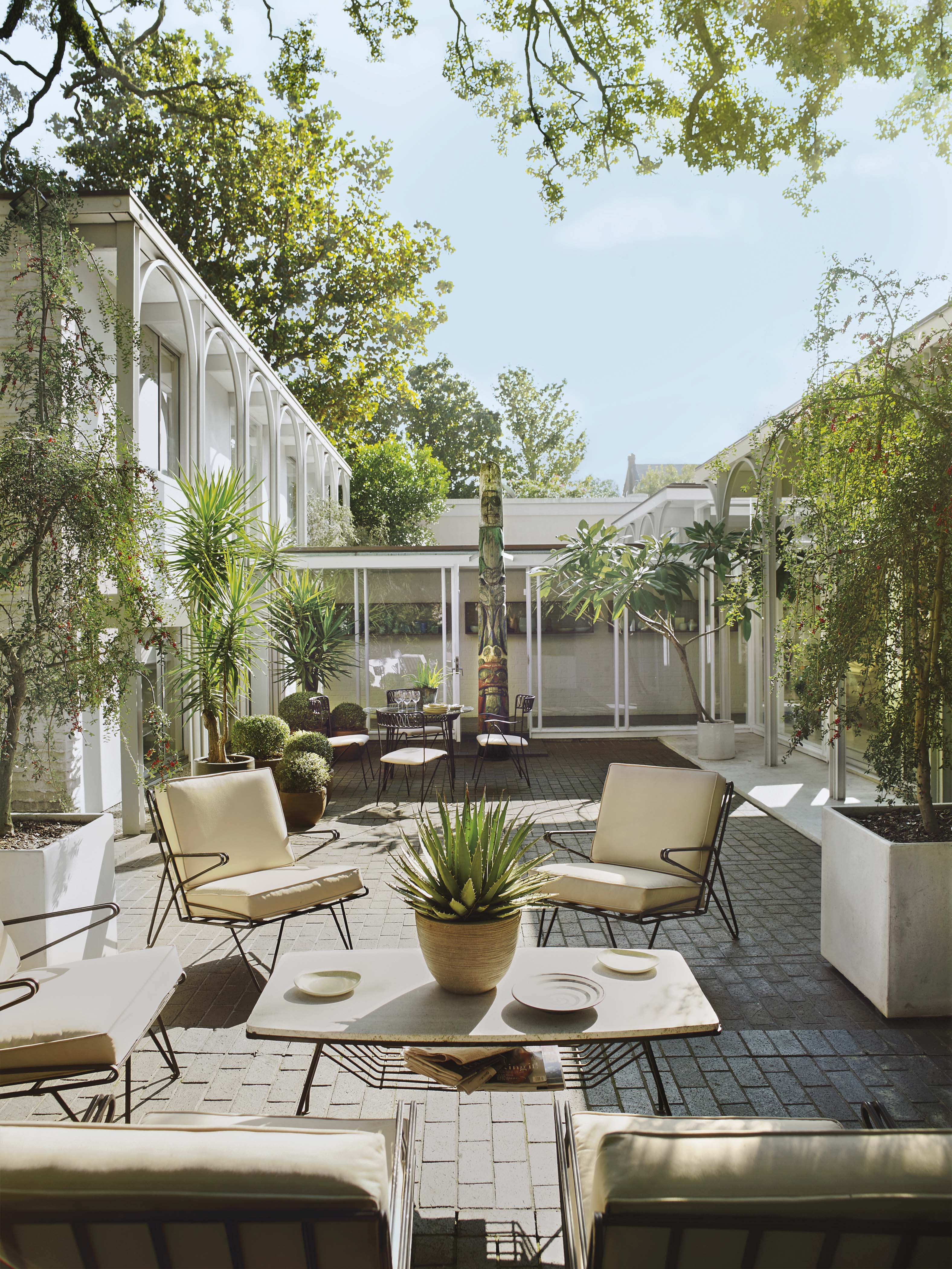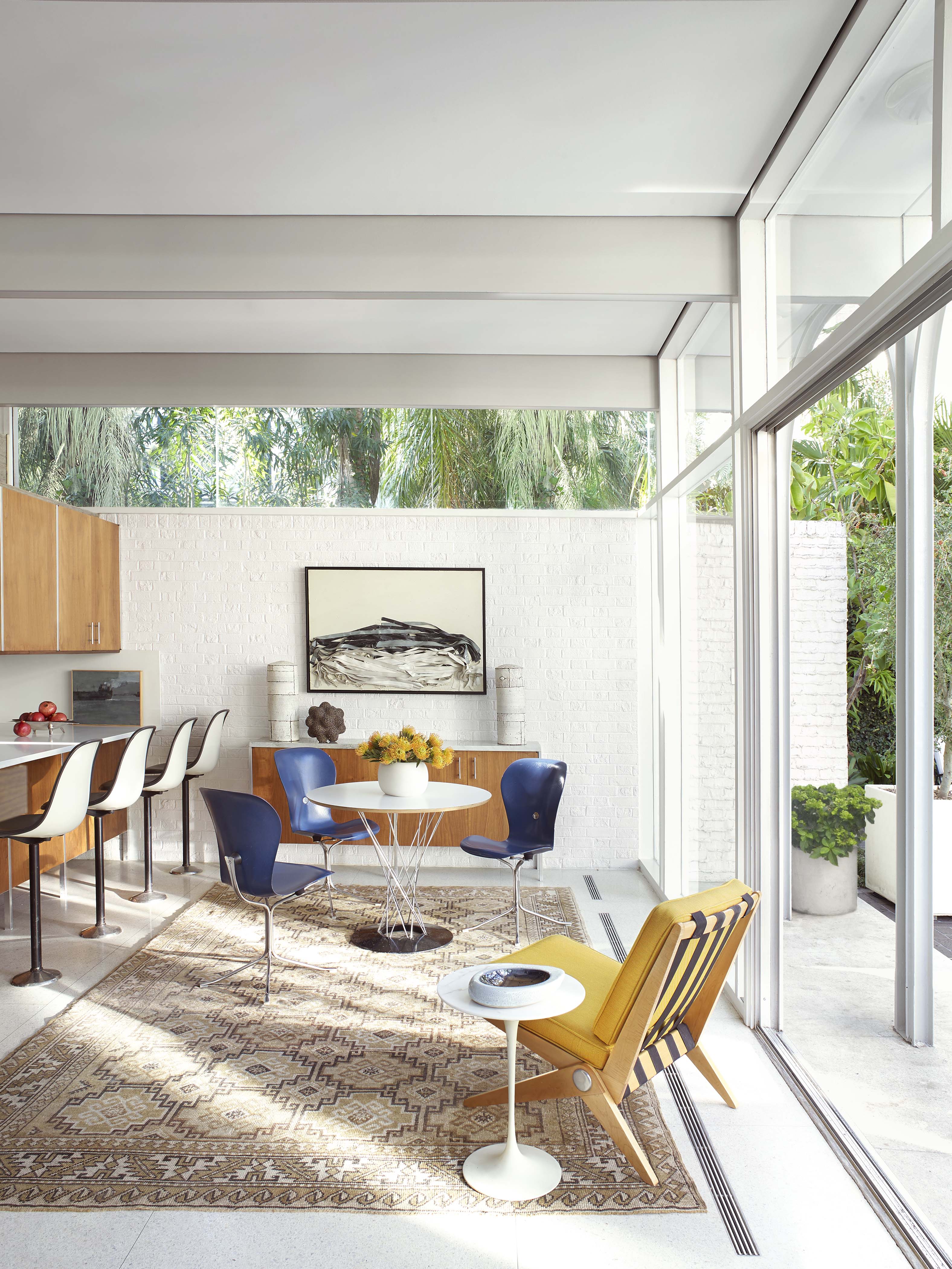 We do take breaks during the day to eat lunch together in the breakfast room, which looks out onto the large patio. Sometimes, we'll eat out there under the shade of the live oak, where we have staghorn ferns and plenty of palms. I like to keep it tropical and overgrown—not like other more manicured courtyards. The chairs are Italian from an estate outside San Antonio designed by Billy Haines, and I covered them in the most durable Holly Hunt outdoor fabric. If we receive people or entertain, we do it there. I'm president of the board at Longue Vue House and Gardens, and we had a meeting out there and could keep distance. It's become an essential space.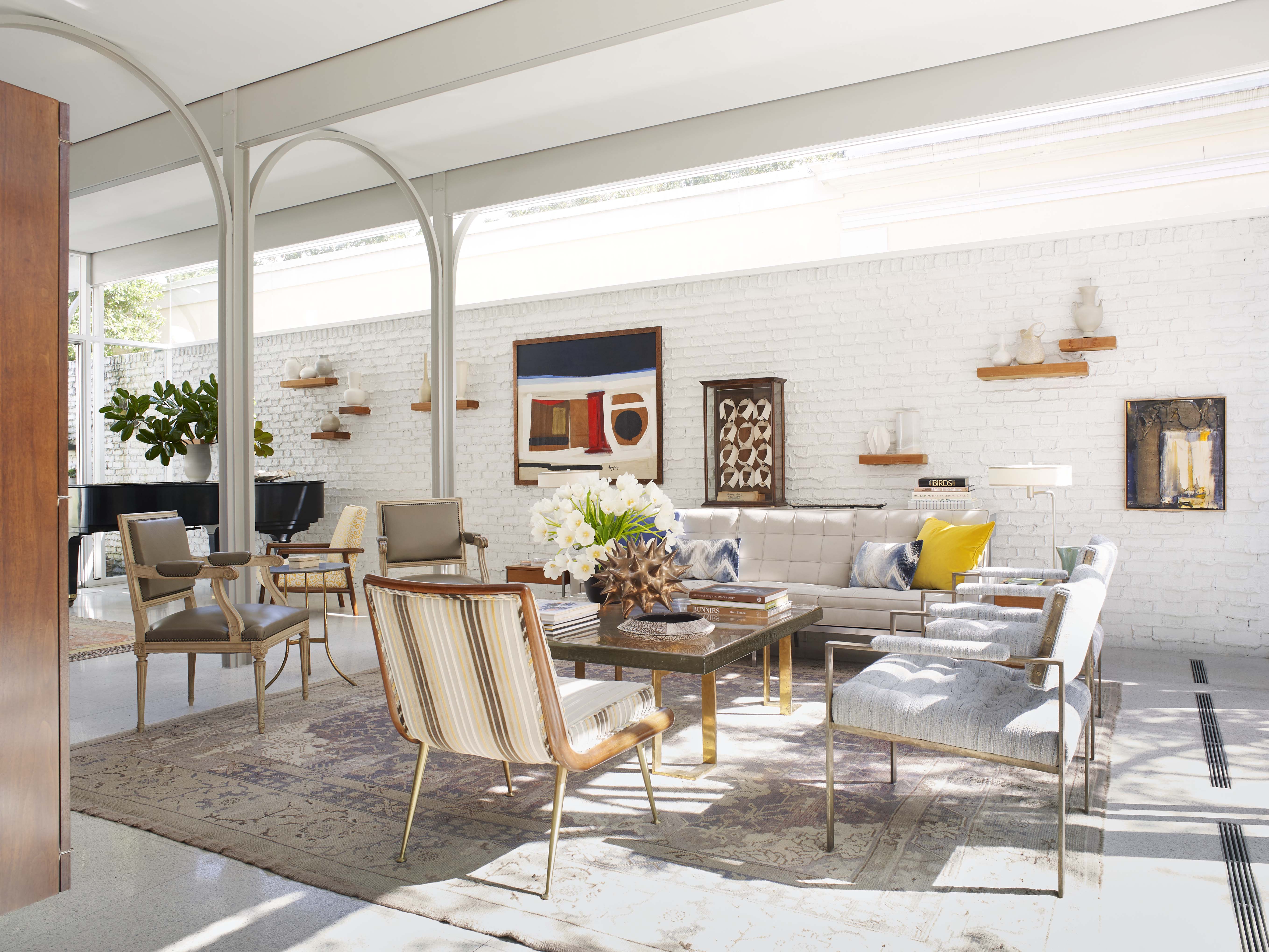 Many of our dinners have migrated to the living room, where the television is hidden in built-in cabinetry original to the 1963 house. We're watching lots of Netflix. Schitt's Creek is as good as everyone builds it up to be. It's positive and funny and the perfect remedy for what ails us. And we just finished My Brilliant Friend, but I made myself read the novels before watching the series.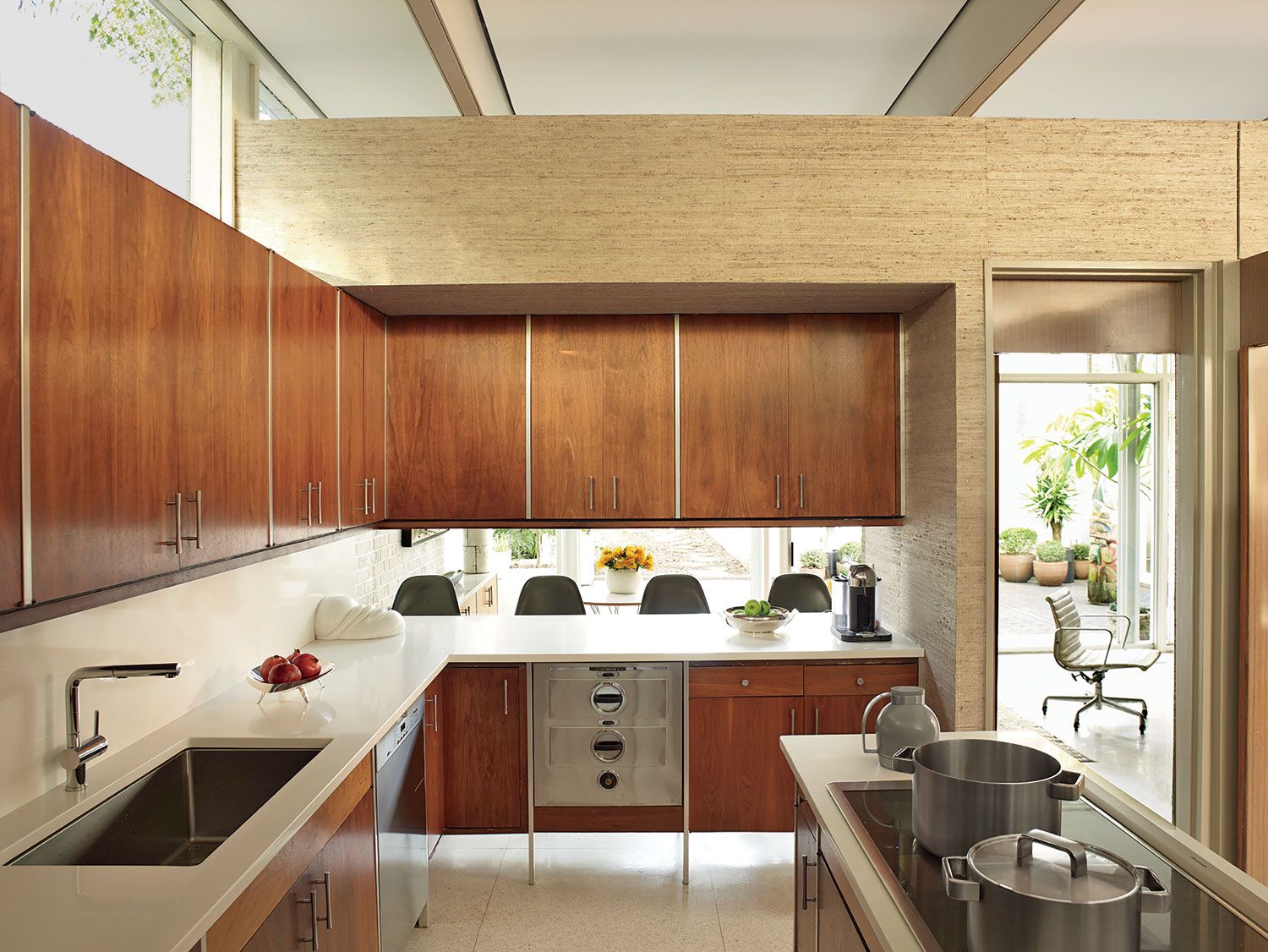 I also recently baked for the first time in 25 years. I had an urge to bake a fudge pie, which is the first recipe I learned. I love the kitchen's L-shape line of cabinets and how they mimic the counters. I was tempted to remove them when we moved in, so you could see through to the patio. But I just couldn't do it out of respect to the original architecture. We left all the cabinetry and replaced the electric cooktop with an induction from Thermador, and we kept the original warming drawers from the '60s, which still work—and we use them.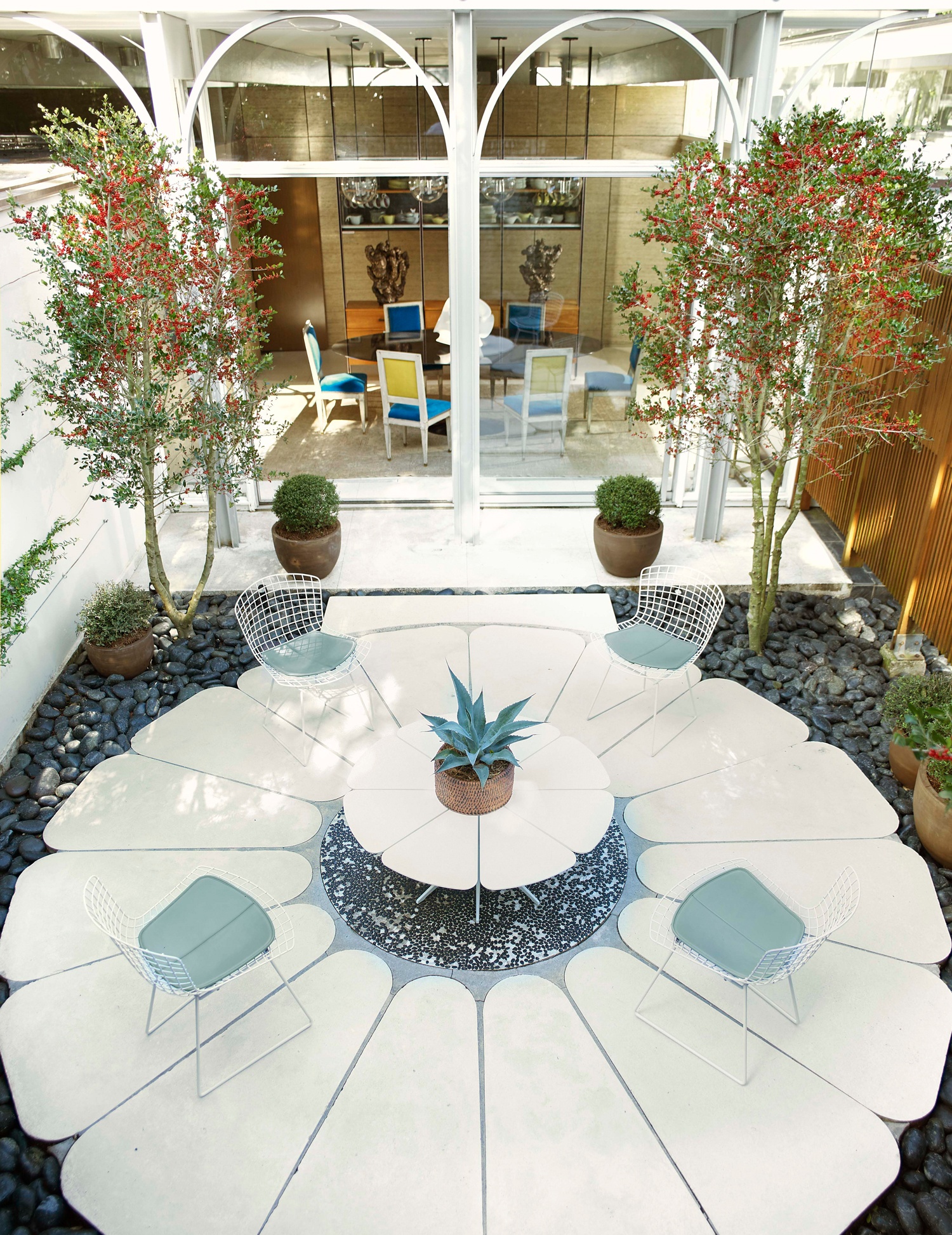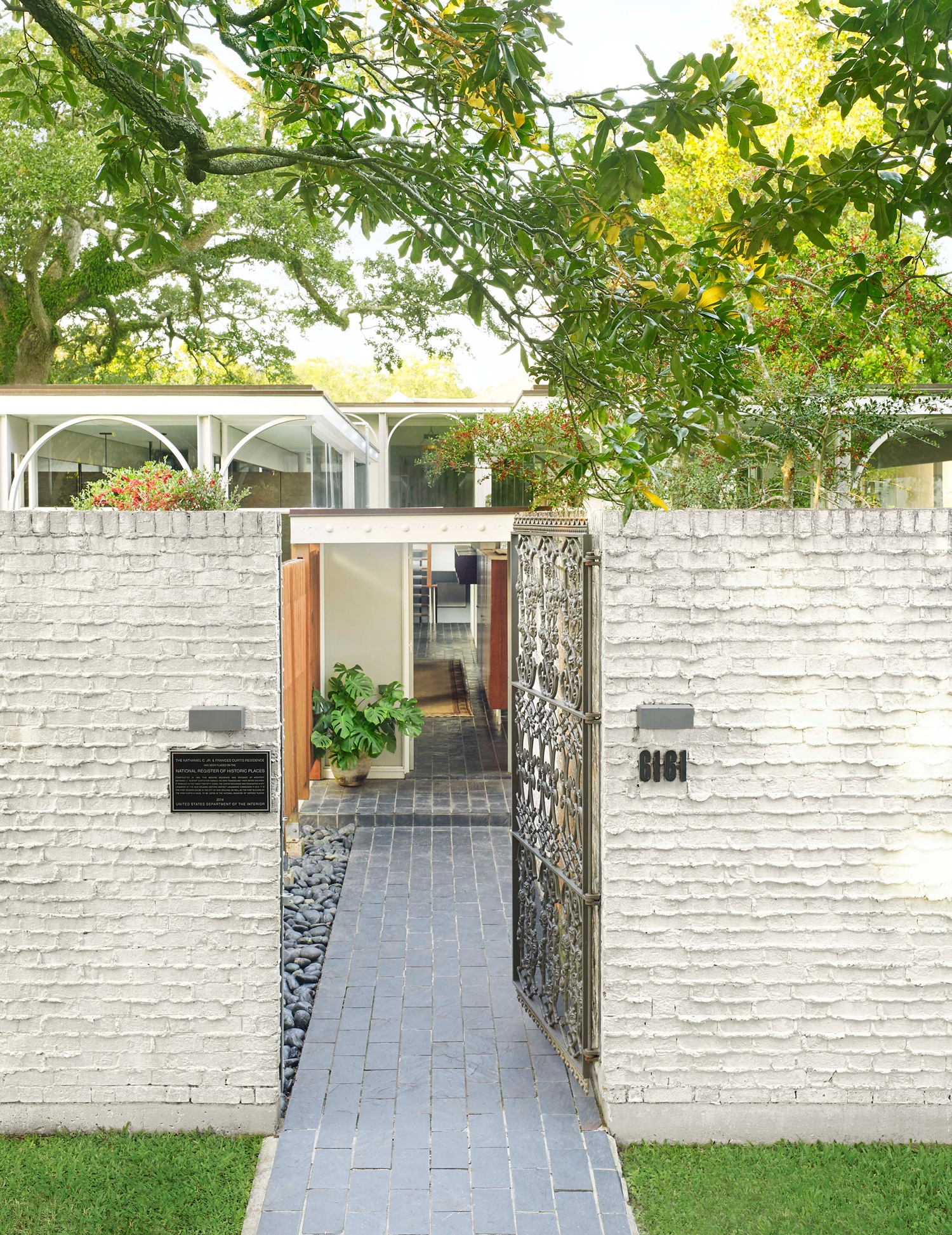 When we purchased the house, we did a restoration more than a renovation, but I did have plans to the change to main living area. I didn't always understand what the architect, Buster Curtis, did when he designed this house, which was his own. I was uncomfortable with the way he located the floating millwork. It overlaps the rooms in a very modernist gesture; it slides in and out of spaces. You don't have symmetrical views into other rooms, which is the way I tend to design. I was going to cut back the unit, but the more we live here the more I realize how brilliant that was. You get glimpses and teases into rooms that you then have to discover, and living here I'm rediscovering those spaces. I know what's on the other side, but it's still a surprise. A cushion has been napped on, the light casts an unexpected shadow, or the cat is sitting in a certain position. It's as simple as the way the light moves across the sky and through the rooms.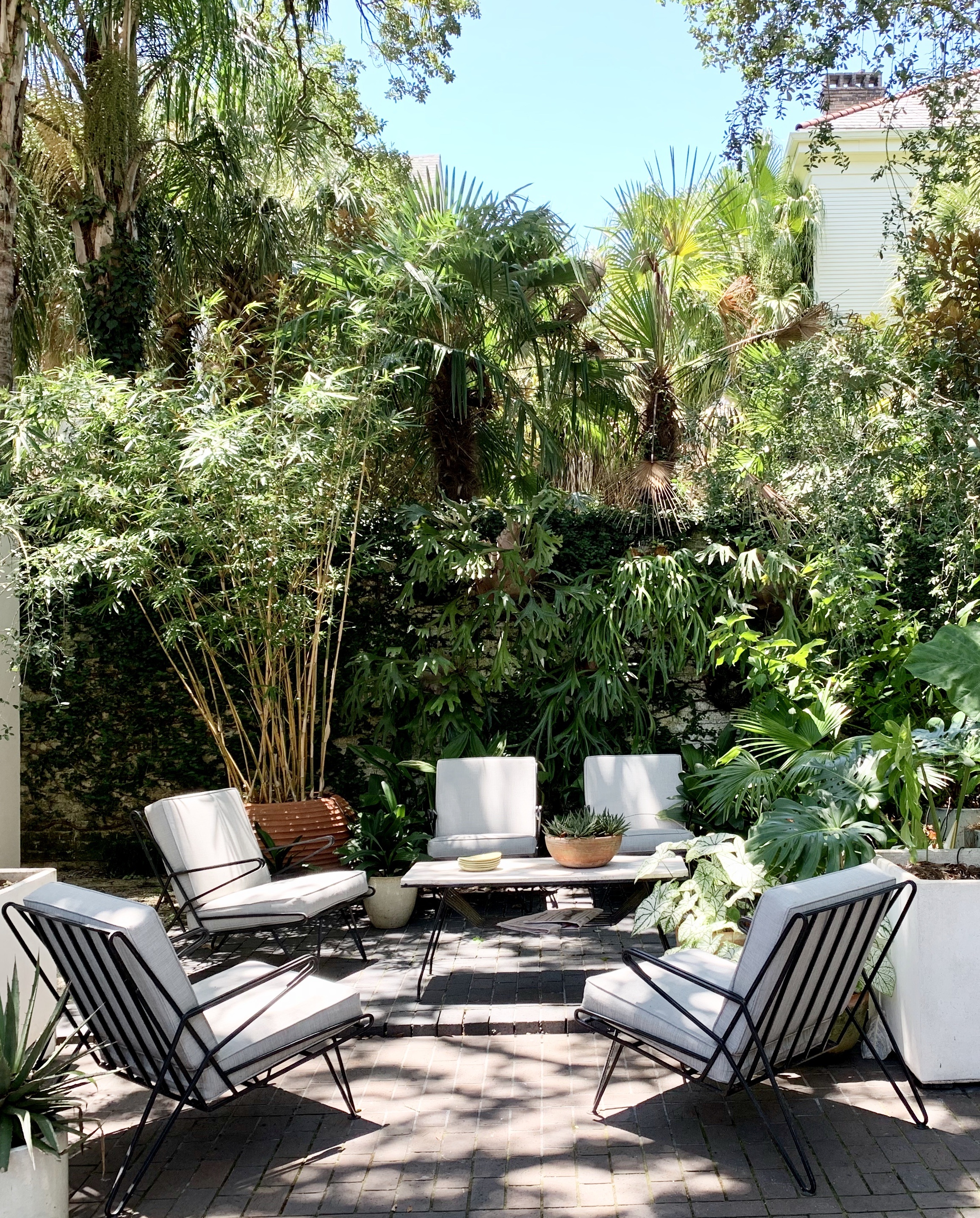 All of this time has made me look at our house in ways I haven't before, and I'm actually more satisfied with things. Before COVID-19, I was only here during the day on weekends, so to be here daily for months now, I've seen the house and am living in it in a different way. And I'm enjoying it and being less critical. Before, I would want to replace a piece of furniture or reupholster a chair or move a piece of art. Now I'm perfectly happy with everything exactly the way it is. Wait—I take that back: I'm making plans for some additional exterior landscaping and more comfortable outdoor furniture to make the patios even more livable. But honestly, other than that, this house is perfect.
Next Post