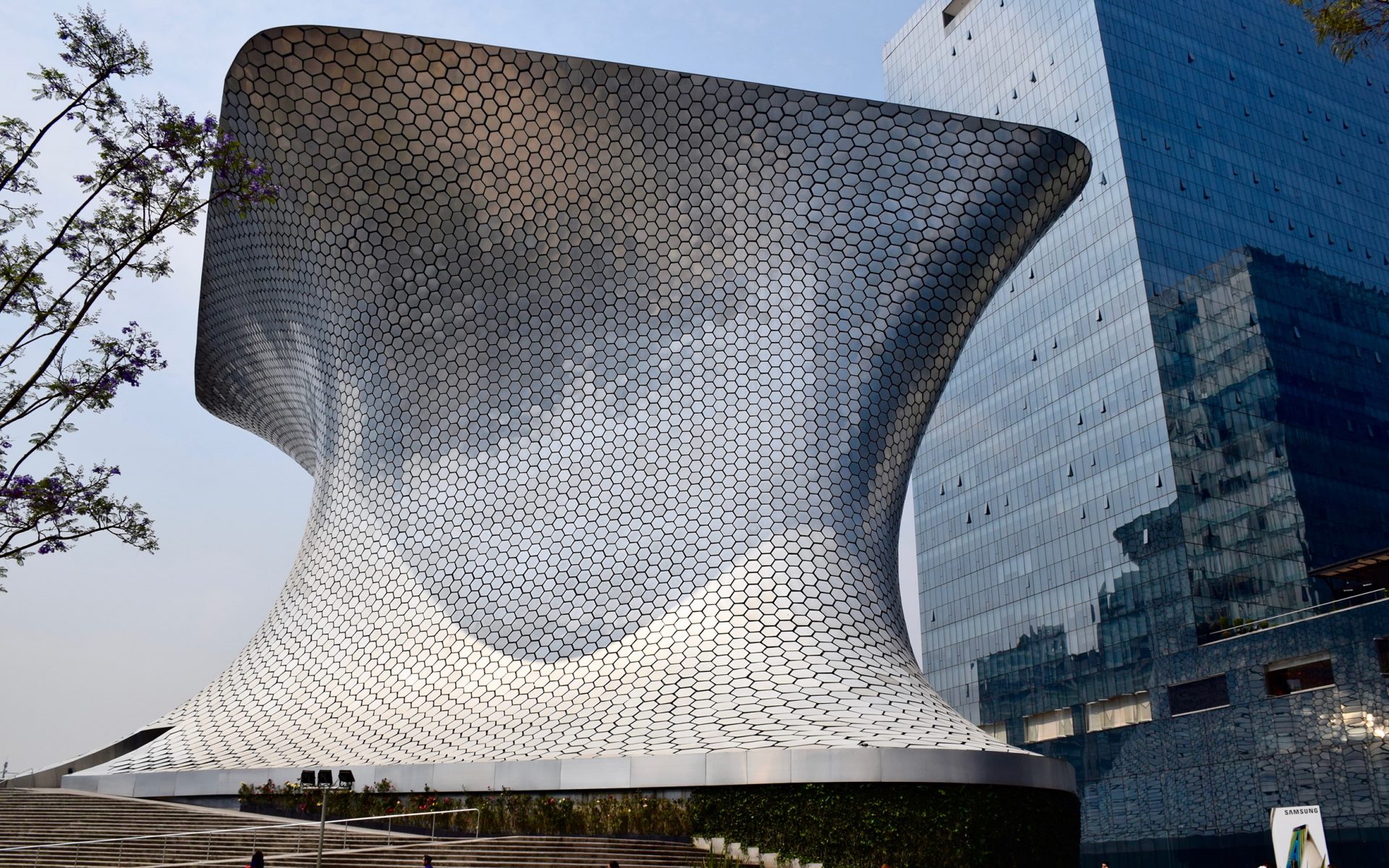 8 Must-See Sites in Mexico City for Art and Design Lovers
With Zona MACO art fair coming up, here's what not to miss in the sprawling Mexican capital
A sprawling metropolis of over 20 million, Mexico City can be an overwhelming place to visit, particularly when taking into account the myriad museums, archeological sites, artisans, and restaurants it has to offer. With art-world heavy hitters descending on the Mexican capital for the 16th edition of Zona MACO art fair, which takes place from February 6 through 10, Galerie has rounded up a few of the must-see sites while you're there.
1. In Mexico City, daring new architecture, such as the Fernando Romero–designed Museo Soumaya, is as much a draw as the exhibitions within. Free to visit, the museum houses one of the most extensive collections of Rodin outside of France, as well as works by Old Masters and the largest collection of pre-Hispanic and Colonial currency in the world.
2. Murals by native son Diego Rivera populate the city, including this painting of peasants at the Secretariat of Public Education. Rivera also designed, alongside Juan O'Gorman, the towering Museo Anahuacalli, which displays many of the artist's original sketches as well as his personal collection of approximately 50,000 pieces of pre-Hispanic art. Anahuacalli hosts a Day of the Dead offering to Rivera through December 30; also on view is "Machama," an exhibit of Adelia Sayeg's sculptural ceramics.
3. Known as the Blue House, the Museo Frida Kahlo gives insight into the painter's private life, with displays of her clothing, kitchenware, and art supplies. It's become an art-world pilgrimage and a must-visit on any tour of the Mexican capital.
Recommended: Art Fair Director Zélika García Opens the Doors to Her Mexico City Home
4. The 16th edition of the Zona MACO art fair takes place February 6 to 10 at the Centro Citibanamex. The fair gathers the usual suspects, such as Gagosian and David Zwirner, but it's best known for its strong presence of Latin American art and design galleries and the chance to discover exciting homegrown talent.
5. The Four Seasons Mexico City provides an artful oasis near the bustling city center. Popular with epicureans is the property's award-winning Fifty Mils, which earned a spot on the World's 50 Best Bars list, and restaurant Zanaya, which is helmed by chef Tonatiuh Cuevas and serves elevated Pacific Coast cuisine like pescado zarandeado, whole fish made in traditional fashion on a wood-fired grill.
6. Celebrated Mexican architect Luis Barragán's structures are revered as Mexico City landmarks. His home, known as Casa Luis Barragán, is honored as the only individual property in Latin America to be named a UNESCO site. While many of his Los Cubles designs remain private residences and are rarely open to the public, they can be viewed from the street, including his 1968 modernist color-block equestrian estate, Cuadra San Cristóbal, which hosted an exhibition by painter Sean Scully last year.
7. Designed by David Chipperfield in 2013, the Museo Jumex sits next to the Museo Soumaya and contains the renowned private art collection owned by Eugenio López. The current second-floor exhibition "Could Be (An Arrow)" spotlights pioneering female artists in the institution's permanent collection, including Carol Bove, Candida Höfer, Jenny Holzer, Mary Corse, Sarah Lucas, and Catherine Opie. 
8. One of the world's largest urban green spaces, Chapultepec Park contains miles of winding trails, the national zoo, plentiful leisure spaces—and one monumental estate known as Chapultepec Castle, perched at the top of the park's highest point. With origins dating to 1785, the opulent palace was the longtime official residence of Mexico's heads of state and has since been preserved as a museum.
A version of this article first appeared in print in our 2018 Winter Issue in the section called Artful Eye. Subscribe to the magazine.
Next Post