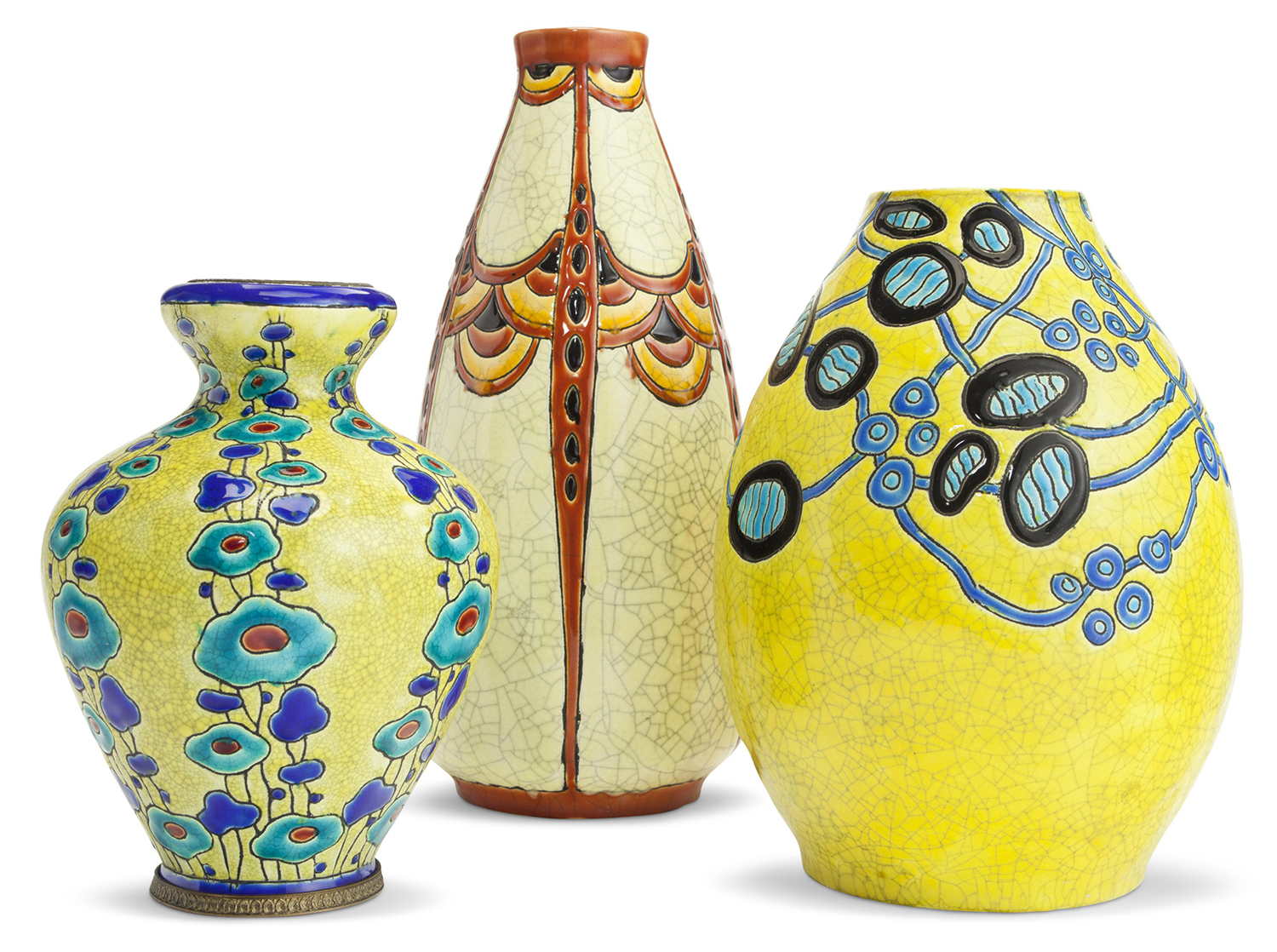 Get an Instant Collection of Beloved Art Patron Melva Bucksbaum's Art Deco Ceramics
The Charles Catteau pieces were kept at her home in Connecticut, where she had an art exhibition space
During her lifetime, Melva Bucksbaum was known as a great supporter of young artists. A former vice chairwoman of the Whitney Museum, she established in 2000 the namesake Bucksbaum Award, which grants $100,000 to one artist from each edition of the museum's biennial.
With her husband, Raymond J. Leary, Bucksbaum, who was a supporter of women artists, amassed a collection of some 400 works by artists including Marina Abramović, Richard Serra, and Jenny Holzer. Since her death in 2015 at the age of 82, property from her collection of art and design has been auctioned off in various sales at Christie's during the fall of 2017 and spring of 2018. In August and October, the auction house will hold two dedicated online sales, the first of which launches August 16.
The Collection of Melva Bucksbaum: Decorative Arts and Design will offer pieces from the patron's design collection, including silver by Georg Jensen, furniture by 20th-century designers, and—the jewel of the sale—a trove of ceramics by Art Deco master Charles Catteau for Boch Freres Keramis.
"They spoke to her," said Richard Nelson, senior specialist and senior vice president of decorative arts at Christie's about the Catteau ceramics during a recent preview. "These were all in one room, but they were done on various different shelves with books and all sorts of other things."
The ceramics were kept at her home in Sharon, Connecticut, where Bucksbaum had an art exhibition space called the Granary. "At the house in Sharon," said Nelson, "she would do a couple of big parties during the summer, mostly to correspond with the unveiling of an exhibition of new art at the Granary. It would be like 700 people on the lawn."
Recommended: Star Architect Peter Marino to Open Hamptons Art Foundation
Hired as a ceramic decorator at Ecole Nationale de Sevres, Catteau moved to Boch Freres in 1907, where he became the head of the decoration department at the age of 27. With his motto "Art for all," Catteau was known for introducing technical innovations in the 1920s and '30s that supported mass production of ceramics. His vivid and colorful objects became representative of Art Deco design.
"It's kind of like getting an instant collection," Nelson said about the Catteau ceramics, which are being offered in over 40 group lots for roughly $800 to $1,500 per lot. "Because it's not buying one vase; it's buying five or six." While they may not be the priciest lots in the sale, they certainly are some of the most charming.
Here is a selection of the lots from the sale, which will run from August 16 to 23.
Next Post