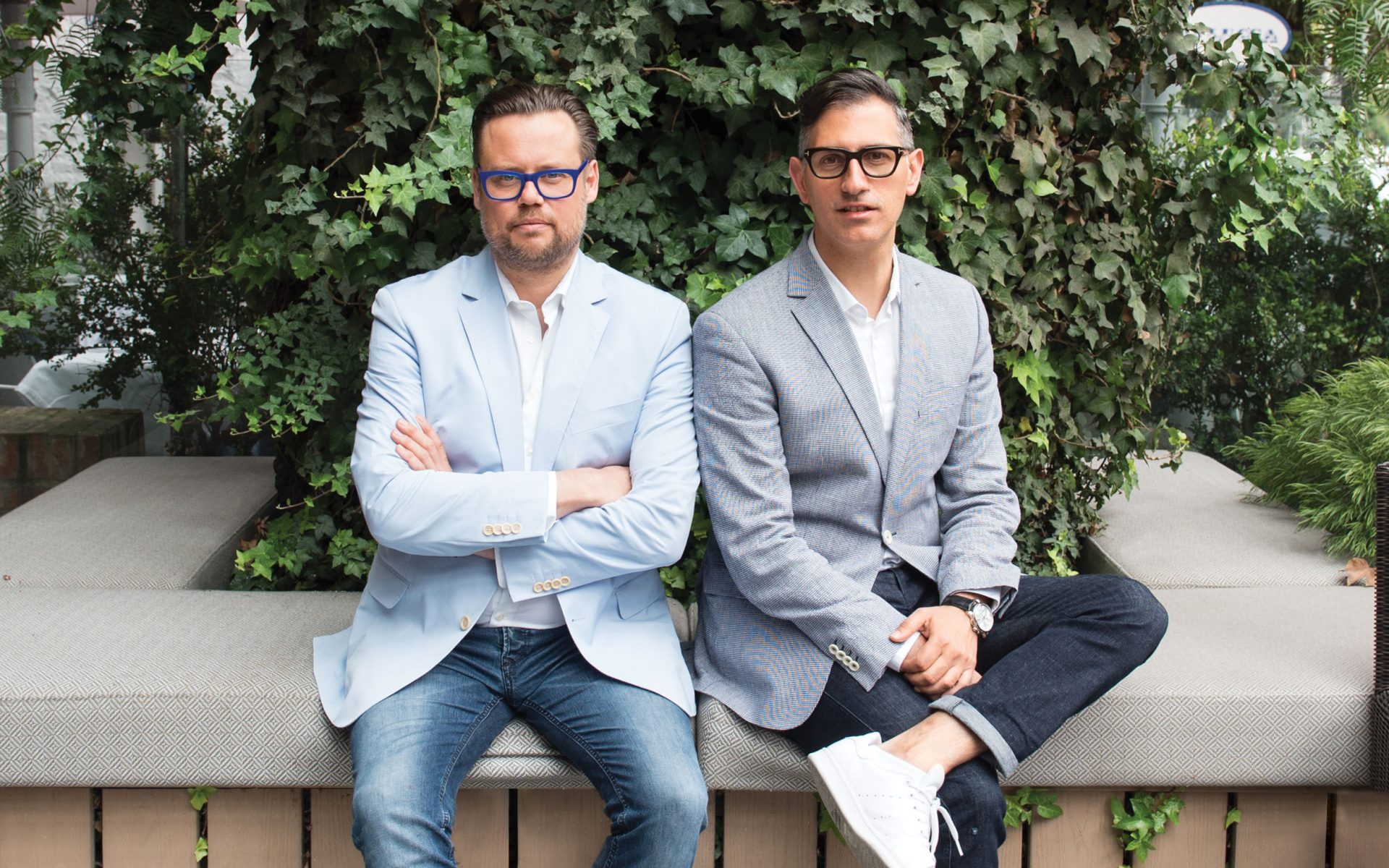 Meet Two Curators Making Waves in the Art World
Sam Bardaouil and Till Fellrath travel the globe creating curatorial projects for esteemed art fairs and museums
Earning a doctorate in art history and joining a museum staff is not the sole route to curatorial stardom, as Sam Bardaouil and Till Fellrath—a former actor and a former economics professor, respectively—have proved. The young guns behind Art Reoriented made waves early with a searing installation addressing the conflict between Lebanon and Israel for the Lebanese pavilion at the 2013 Venice Biennale.
Since then the collaborators, based in New York and Munich, have been independently curating modern and contemporary art shows at major museums, including one that traveled to the Centre Pompidou in Paris, the Reina Sofía in Madrid, and Tate Liverpool. They also chair the Montblanc Cultural Foundation, which supports global arts initiatives and acquires works by emerging artists for its collection. "When we decided to work together, we made the decision not to be tied down to the general policies or politics of an institution," Bardaouil says. "It gave us a lot of freedom."
Experts in Middle Eastern art, Fellrath and Bardaouil are mounting a show on pan-Arabic modernism for the Art Dubai fair in late March, while their exhibition "Art et Liberté: Rupture, War and Surrealism in Egypt (1938–1948)" travels to Stockholm's Moderna Museet in April, and their monograph on the late Lebanese painter Paul Guiragossian awaits publication by SilvanaEditoriale, also in March.
"What we are hoping to do with every project is to get people to ask questions, to show the complexity of our human existence and coexistence, and to get people to listen to other stories," Fellrath explains. With two new major museum exhibitions on international modernism still under wraps, they continue to crisscross the globe with a fresh eye. "In a sense we are international nomads," Fellrath says. "Incurable nomads," Bardaouil adds. "It's impossible to have pets—and plants, hardly." artreoriented.com
Next Post