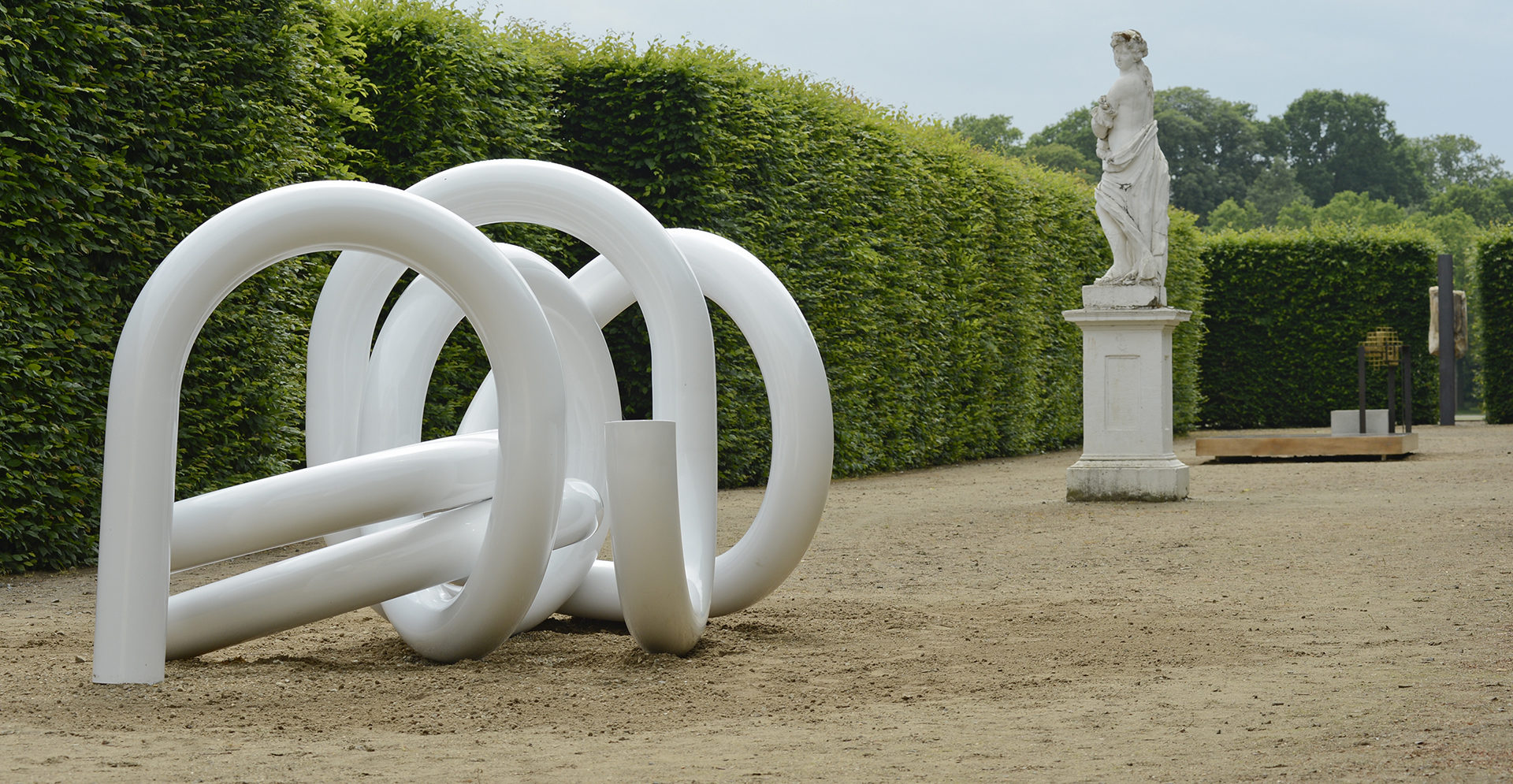 Seven Must-See Pavilions at the 2017 Venice Biennale
Galerie spotlights some of the much-anticipated national pavilions
One of the grandest stops on the art world's Grand Tour, the Venice Biennale could be thought of as a World Cup for art. Sure, it lacks the fanaticism of FIFA's premier event, but the Biennale is arguably the planet's biggest stage for visual artists, offering its own spectacle. This year's festival, on view May 13 to November 26, will feature 85 countries seeking the Golden Lion, the award given to the top national presentation.
Another component of the Biennale is the sprawling multiartist exhibition, organized this year by Pompidou Center curator Christine Macel, at Venice's Arsenale and the Giardini. Dozens of ancillary shows and events round out the collective snapshot of the art world now. The Biennale has considerable cultural and art-market impact, as global trends are set and reputations cemented. Here are seven pavilions you won't want to miss.
Australia
Tracey Moffatt presents all new work in her show "My Horizon" curated by Natalie King. The artist's stylized photo montages and videos with ambiguous narratives explore pop culture and her own memories and fantasies. Her films have competed in Cannes, but she's best known in the U.S. for an acclaimed 2012 show at New York's Museum of Modern Art.
Brazil
This pavilion is being overseen by Jochen Volz, the transcontinental tastemaker who served as curator for the 2016 Bienal de São Paulo. He'll mount work by Cinthia Marcelle, who takes as her starting point the pavilion itself—a modernist building that has been altered over the decades by the artists exhibiting within.
Italy
The host country will offer a new look at Italy via New York. The curator is Cecilia Alemani, head of visual arts for the High Line. She's showing three Italian-born artists—Roberto Cuoghi, Giorgio Andreotta Calò, and Adelita Husni-Bey—whose works, she says, "will convey an image of the contemporary, cosmopolitan Italy, no longer seen through the nostalgic lens of previous generations."
South Africa
On view will be a dialogue between Johannesburg-born artists Candice Breitz and Mohau Modisakeng. Breitz, whose past works include a mash-up of the films Basic Instinct, Dirty Harry, and The Witches of Eastwick, will address issues of empathy
in a culture where identification with celebrities is as common as indifference to people facing hardship. Modisakeng's multimedia work is rooted in his coming-of-age during his nation's transition from apartheid.
Switzerland
Legendary Swiss artist Alberto Giacometti repeatedly declined to represent his home country at the Biennale—even after his architect brother built a Swiss Pavilion in 1952. This year, artist Carol Bove and the duo of Teresa Hubbard and Alexander Birchler will contend with his legacy. Bove presents sculptures that reference Giacometti's work, while Hubbard and Birchler's film installation, Flora, focuses on his lover, American artist Flora Mayo.
United Kingdom
Well-known as the teacher of nominees for Britain's Turner Prize, Phyllida Barlow, now in her 70s, had largely disappeared from the commercial art world. She's being newly embraced by museums and collectors who value her colossal yet antimonumental sculptures.
United States
The U.S. representative is Los Angeles–based artist Mark Bradford, known for his evocative, powerful mixed-media collages. He's termed his installation a five-gallery "multilayered narrative" that reflects his "belief in the capacity of art to expose contradictory histories and inspire action."
Next Post