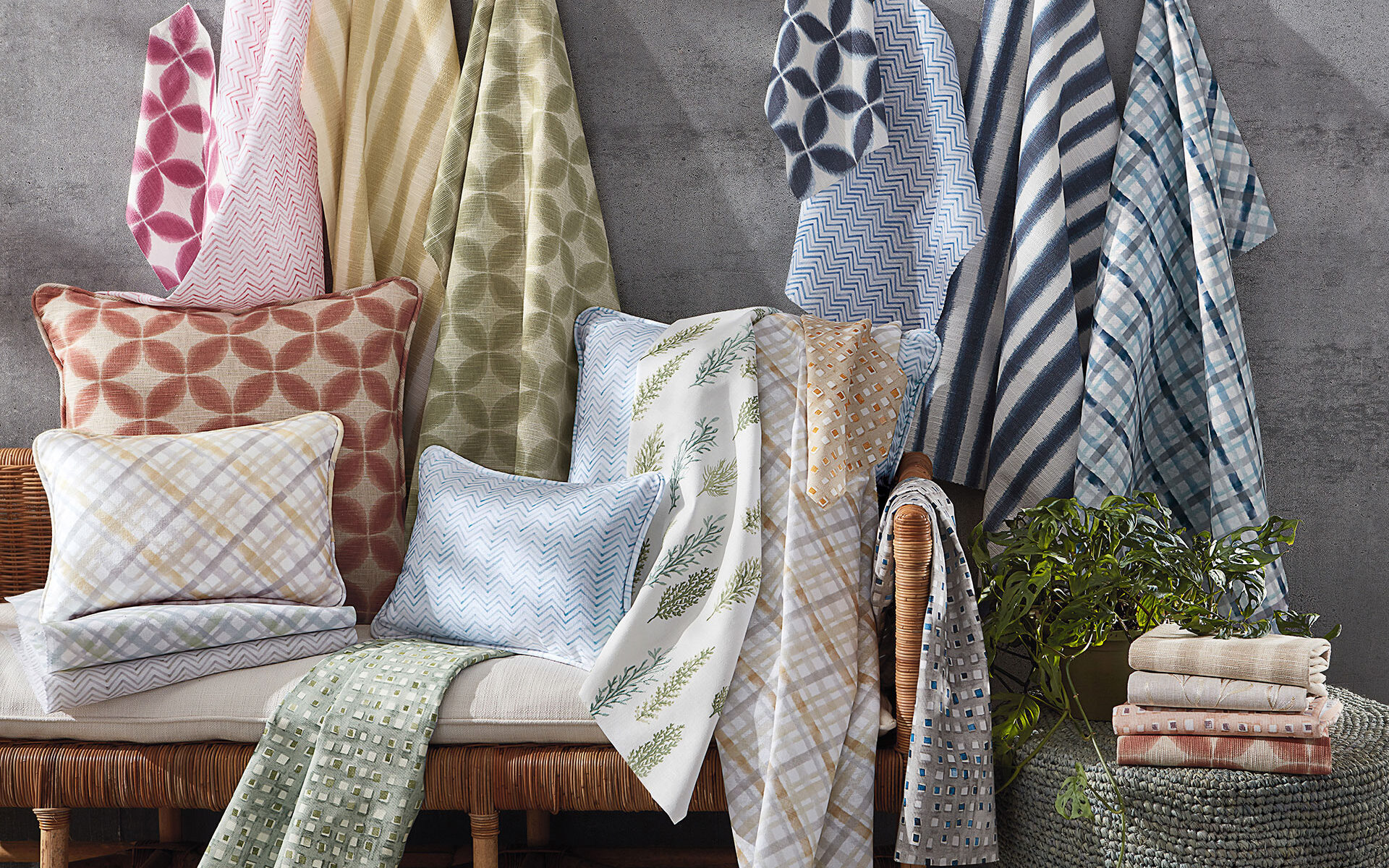 Meet the Maker Creating Painterly Textiles Inspired by Far-Flung Destinations
San Francisco artisan Seema Krish transforms artwork into wall coverings and fabrics, including selections now available with Hunter Douglas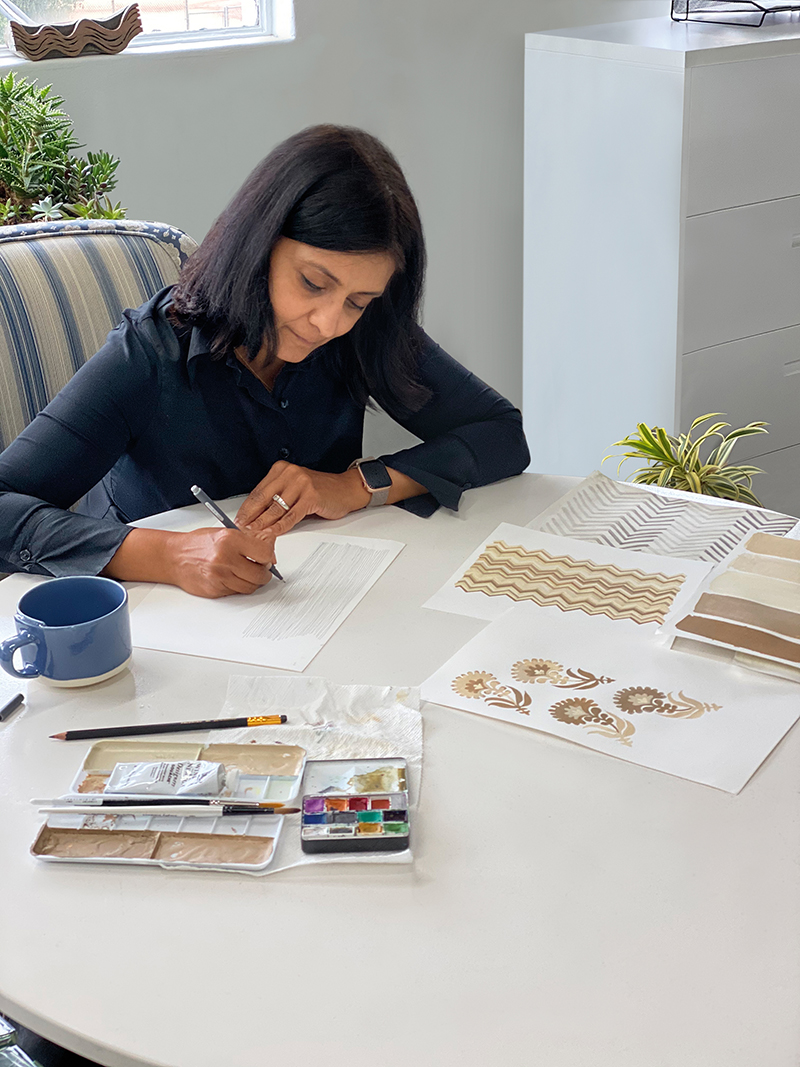 Drawing influence from a far-reaching array of destinations, San Francisco artisan Seema Krish creates beautiful textiles remarkable for their painterly patterns in rich, earthy colors. "It's an amalgamation of all my different experiences and places I've lived in and traveled to–from India to cities in the US to Japan," says Krish, who translates these impressions into prints for her own label of fabrics as well as for a collection with Hunter Douglas's Design Studio Featured Artist program. "I think my sensibility has really evolved and it's really a memory of all the different things."
Growing up in Bombay, India, Krish knew from an early age she wanted to pursue a creative career, eventually enrolling in an arts program in a local arts program with the intention of becoming a graphic designer. "My first interaction with textiles in the art program, I was completely hooked and knew that was the way I wanted to go," Krish recalls.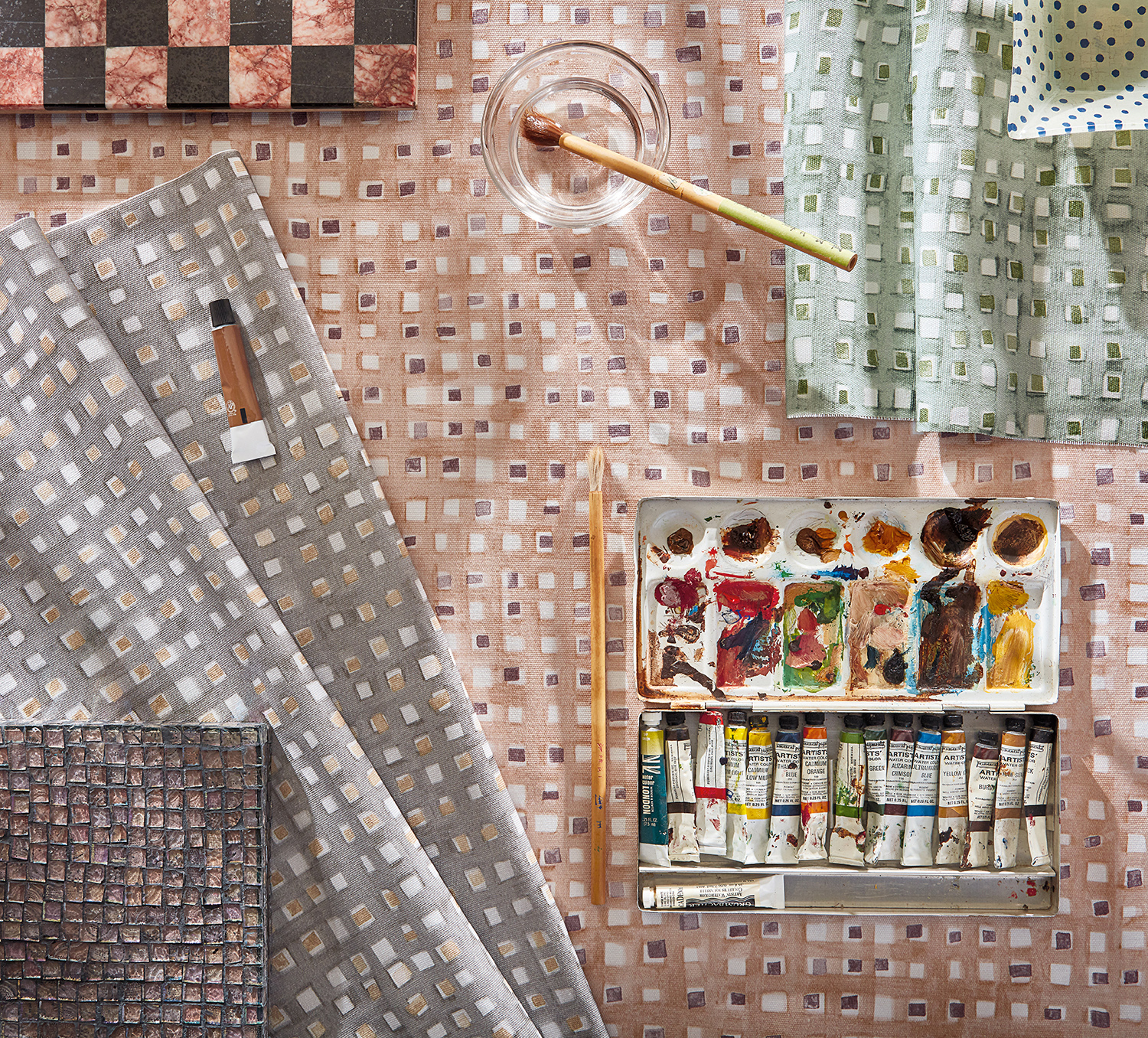 Following her studies in Bombay, Krish traveled to New York to further her education at the Fashion Institute of Technology and completed a series of internships working with textile mills, fashion brands, and interior design firms. "Early on, I got a sense that I wanted to be more in interior design versus fashion with textiles," she tells Galerie. "I enjoyed the longevity of textile designs for interiors. You have drapery and you look at it for years, whereas a dress, although beautiful, only has a short-lived visibility."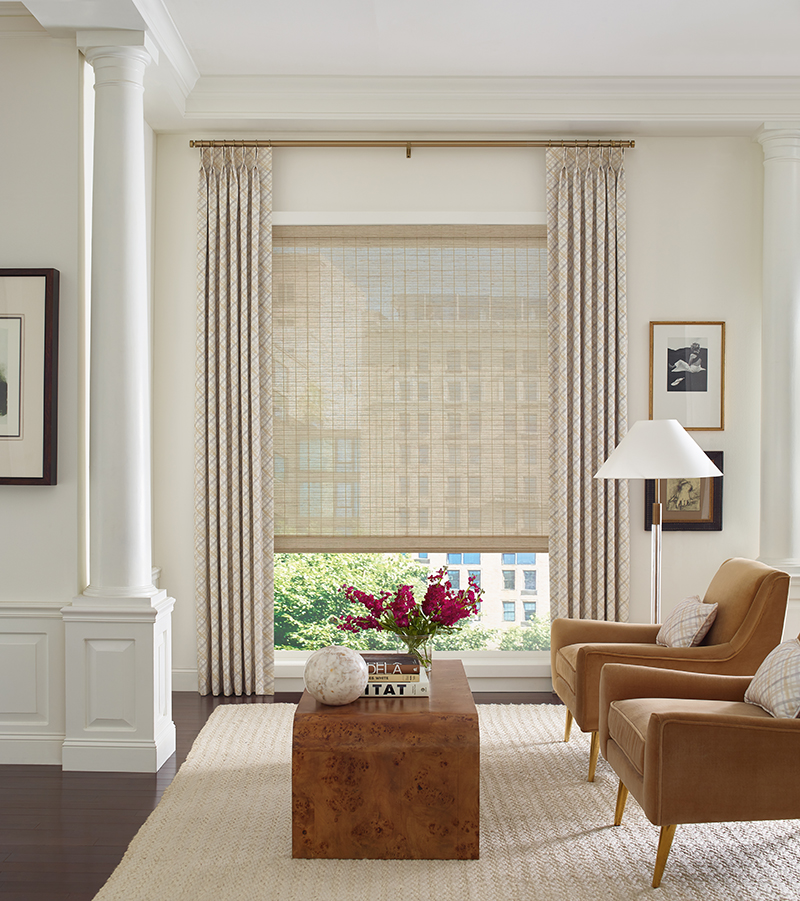 Directly out of school, Krish began her career at Nuno, the groundbreaking textile company created by Junichi Arai and Reiki Sudo that artfully melds traditional Japanese craft with technologically advanced techniques. "As a textile designer, it doesn't really get better than that," says Krish. "It was a great place to start and expand my horizon of possibility and to learn there really are no limits with the medium of textiles."
But after several years with Nuno, Krish decided to return to India, settling in Bangalore to pursue her own label. "I really wanted to go back and explore all the textile traditions that my country had," says the designer. Setting up her own weaving studio, Krish created fabrics for major brands like Donghia, Jack Lenor Larsen's Larsen Fabrics, and Calvin Klein Home while also collaborating with the Indian government to help preserve the country's artisan community. "In India, every region and every village has its own textile tradition," she says. "Some of it is getting obsolete because there isn't continuity, less people are wearing saris, there's more modernization, lifestyles are changing. So some of these crafts are losing some of their relevance."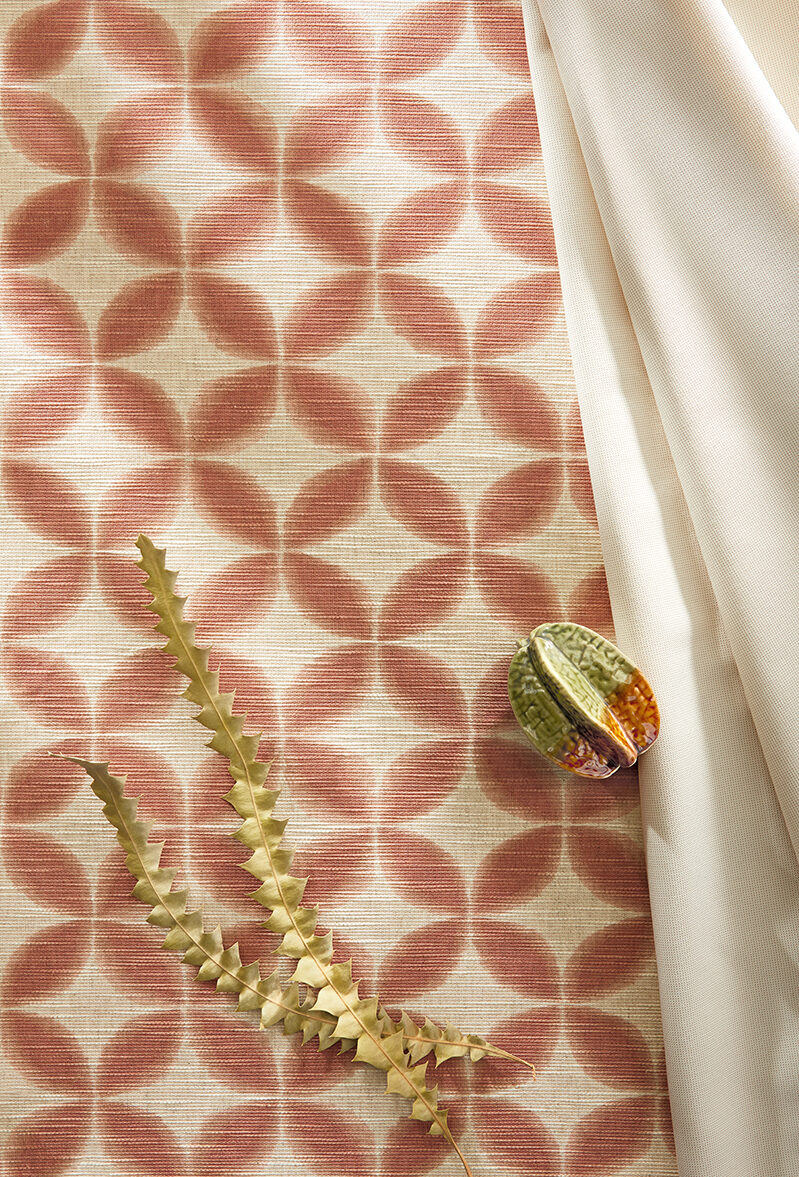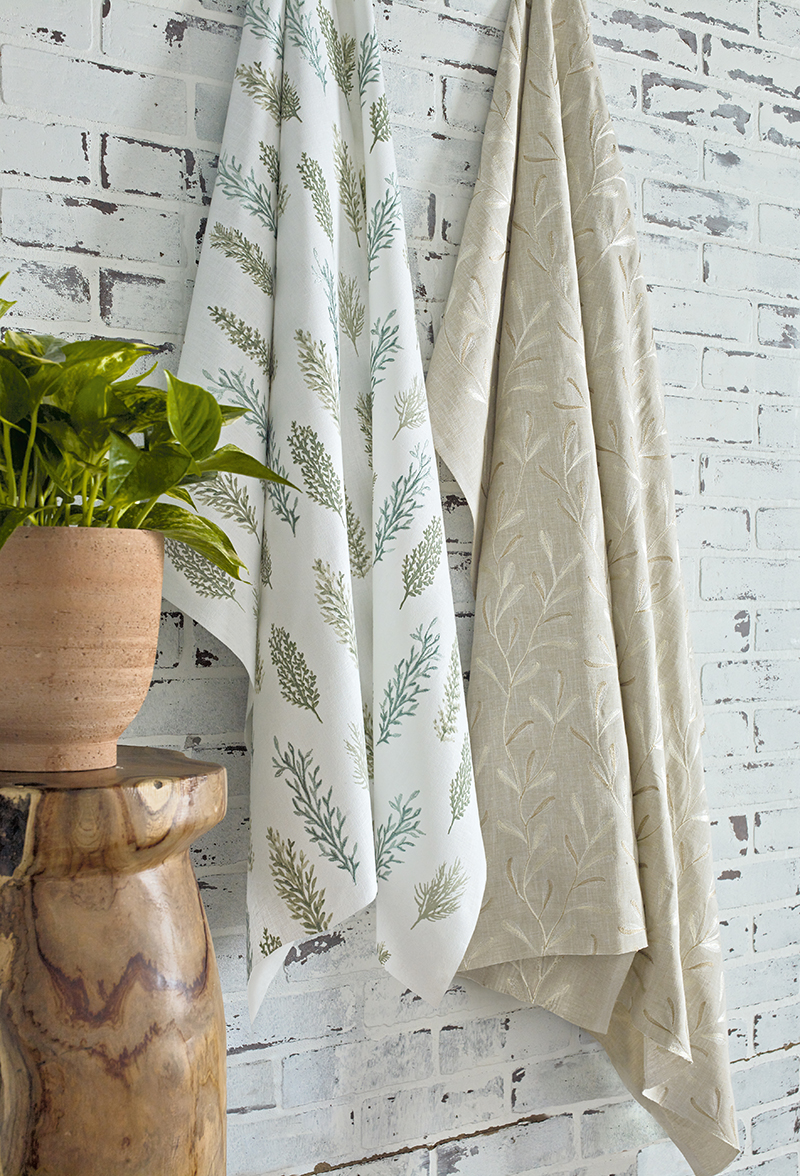 As time went on, Krish relocated to America and worked for both mainstream fabric companies and her own namesake brand, incorporating techniques she developed working with artisans in India, many who learned to adapt sari-making skills into creating custom drapery and table linens. Today, the majority of Krish's fabrics are made using hand-blocked printing, enhanced with embroidery done by hand and machine. "The place from where I founded my textile brand was really to work with craft and to bring that to a wider, more mainstream audience," she says.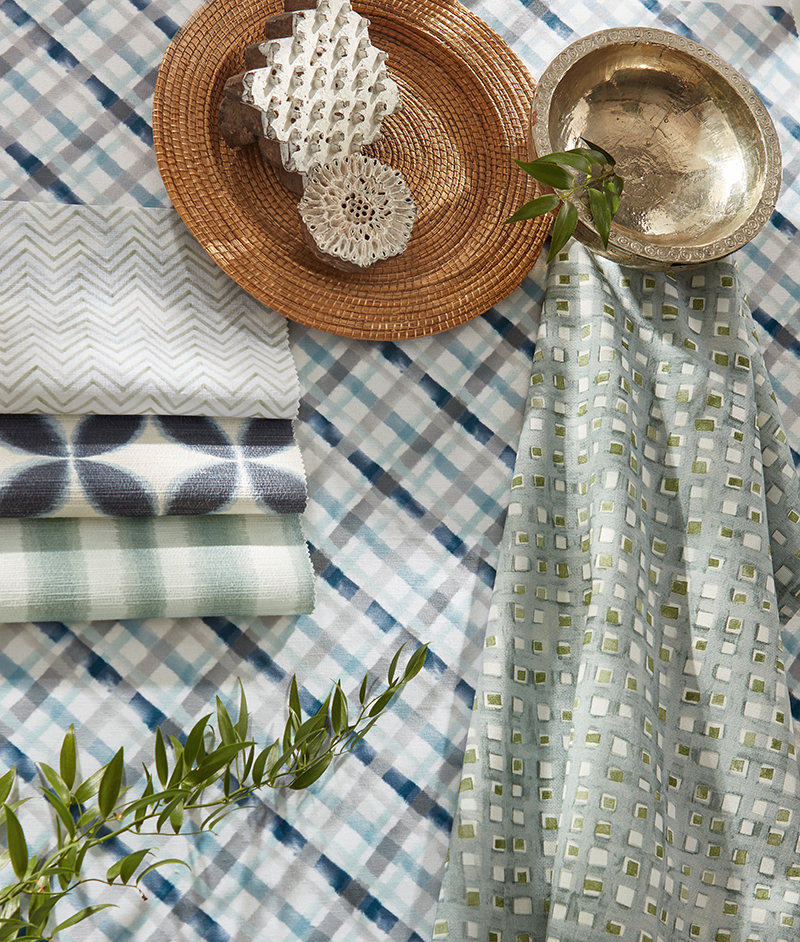 Krish's dedication to artistry can also be seen in her collection with Hunter Douglas, which features styles like Woodlands, a botanical motif inspired nature hikes through San Francisco's Presidio; Reflections, a geometric design that conjures the grids of twinkling lights in New York and Bombay; and Floret, a watercolor like nod to traditional ikat. Handpainted, the designs are then reinterpreted digitally to create seamless repeats. "I think color and pattern is definitely having a big moment right now as is that maximalist vibe, where people want pattern on pattern, from the wall covering to the textiles," she says. "And I think that's what my brand really evokes—it's about color and pattern. We're lucky we get to work with the clients that really embrace that."
Next Post