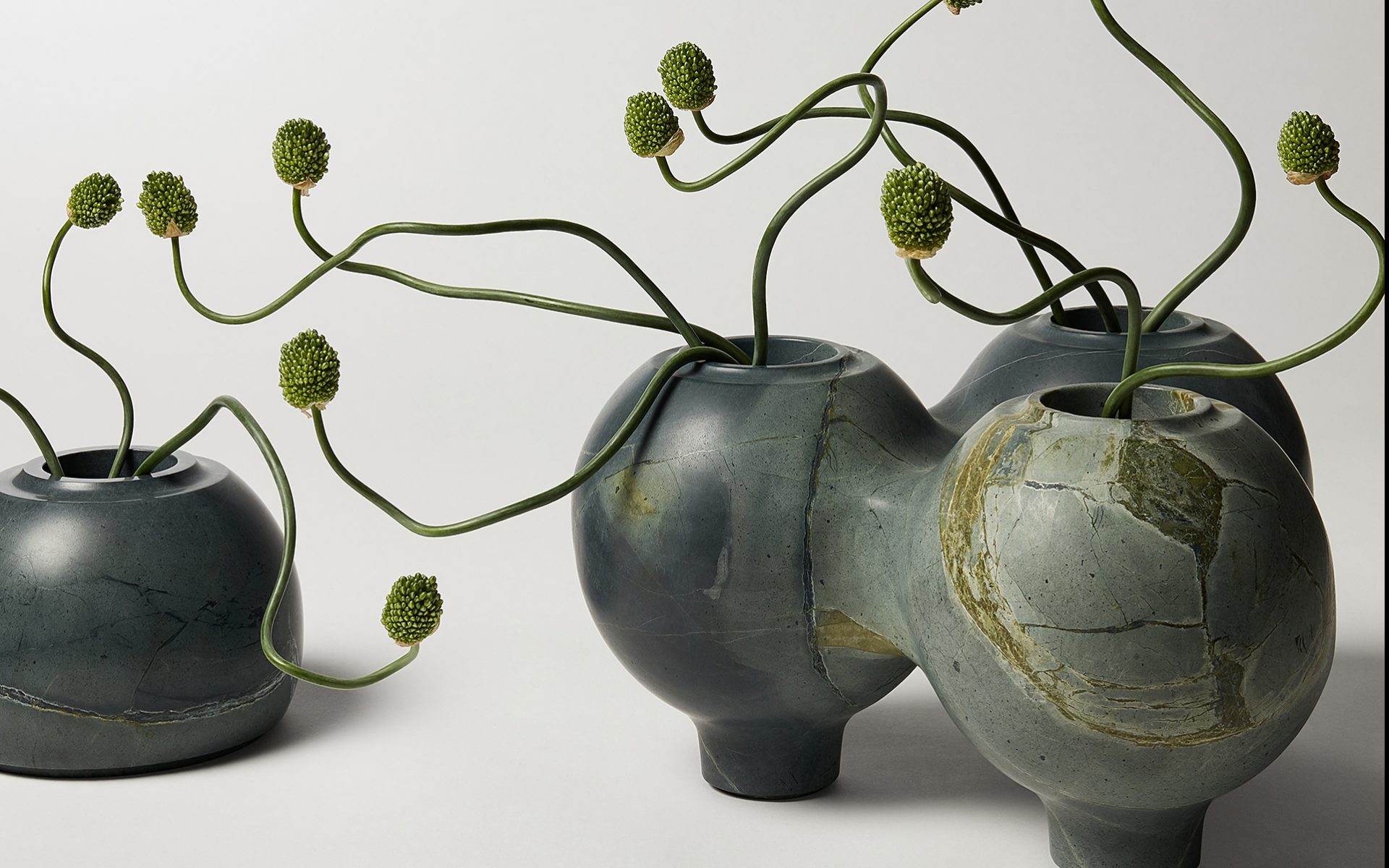 Meet the Maker Creating Otherworldly Stone Vessels Inspired by His Passion for Antiquities
Dancer-turned-designer Matthew Fisher crafts exquisite vases, bowls, and plinths, now available with Liaigre
"It's the journey, not the destination" is more than a popular bumper sticker or Instagram slide—it's an apt metaphor for Matthew Fisher's career into craft. The founder of stone fabrication studio Mulberry Black, the designer recently debuted his first collection of art objects under his own name, available exclusively with famed French design house Liaigre.
Previously featured in the group exhibition "On the Verge" at the Noguchi Museum, the artist's work being installed at Liaigre's New York and Miami showrooms puts Fisher's designs in conversation with pieces by one of his design heroes, Eric Schmitt. "I was always like if I'm ever at a gallery that Eric Schmitt has work at, I will have made it," says Fisher, whose array includes vessels, boxes, side tables, and trays made from marble and travertine as well as a selection of hand-blown glassware. "It was such a humbling experience, but it's really exciting to me that people see that type of beauty in my work and they want to support it."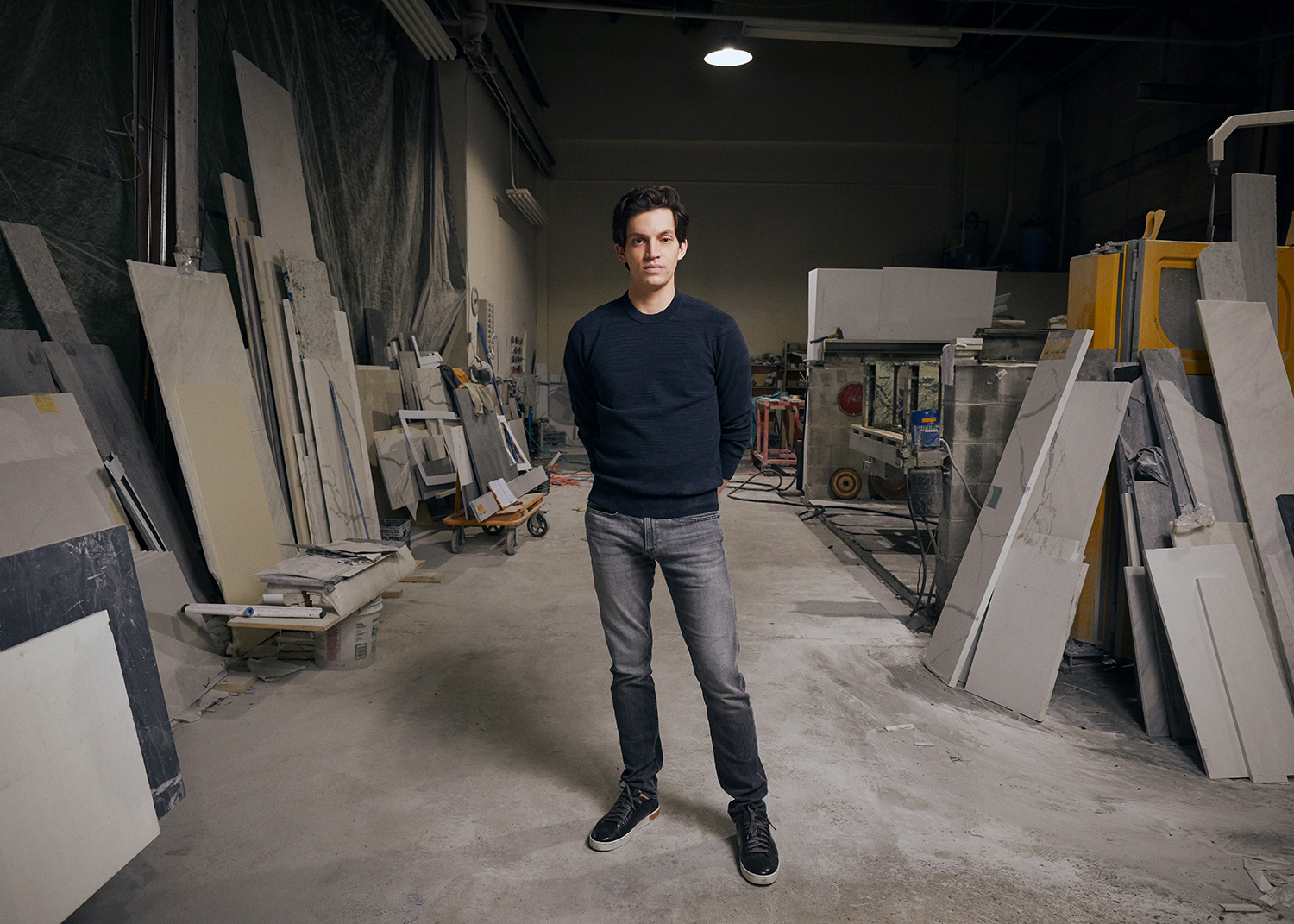 Born in Virginia, Fisher spent weekends visiting abandoned quarries and outcroppings with his brothers and their father, a micropaleontologist with the United States Geological Survey, searching for dinosaur fossils but mostly learning about sediment lines.
"I was always fascinated by the way that the crystalline structure of stone grows, how it breaks along these very determined lines, and the way that sediment layers," Fisher tells Galerie. "There was just something that captivated me about the way that stone has such an artistic beauty to it—more so than I find in any other natural material."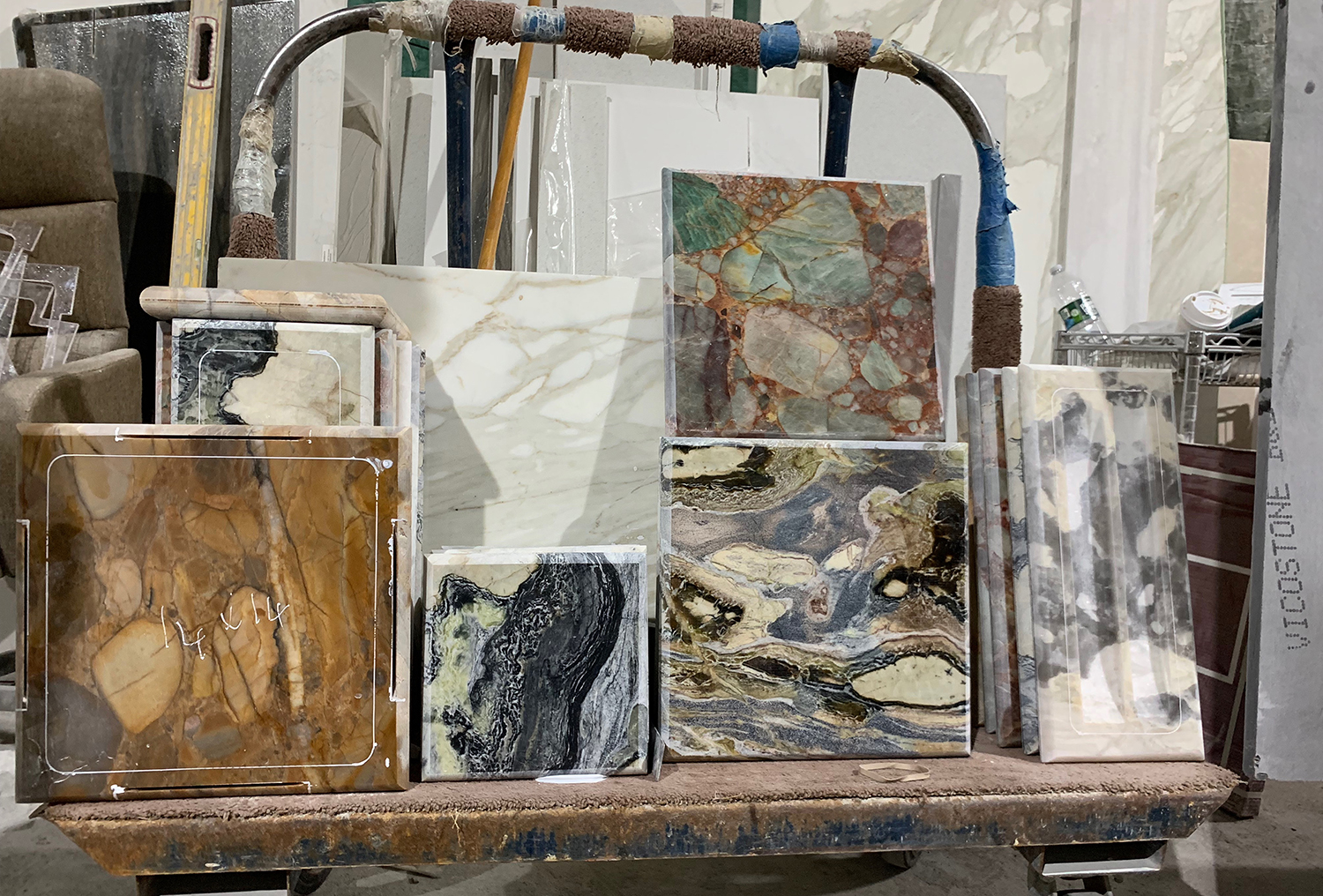 Yet, Fisher's mother—a former ballet dancer—recognized a talent in him and at age six he started dancing classical ballet. By 14, he was living in New York City as a student at the School of American Ballet, and he began performing professionally just two years later. While recuperating from a back injury in his early twenties, Fisher took the time to broaden his education. Then a dance student at New York University, he enrolled in an unlikely course that just happened to fit into his schedule: Egyptian Art and Architecture. "To this day I thank the professor," he says.
The class got him hooked on architectural stonework, and he expanded his curriculum to include Roman empire art and architecture, an influence that can be recognized in the classical forms of his namesake collection.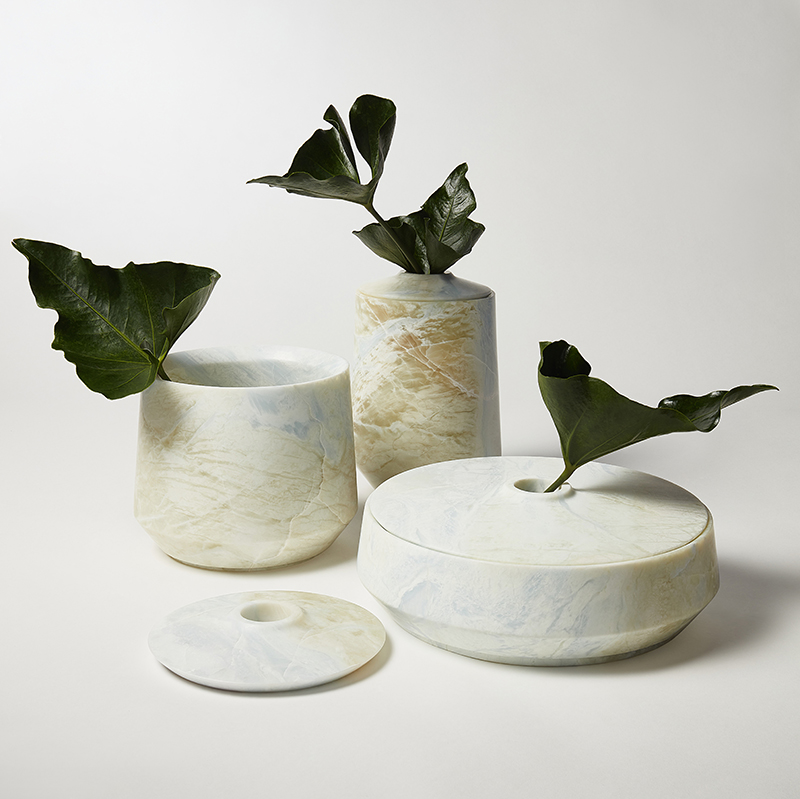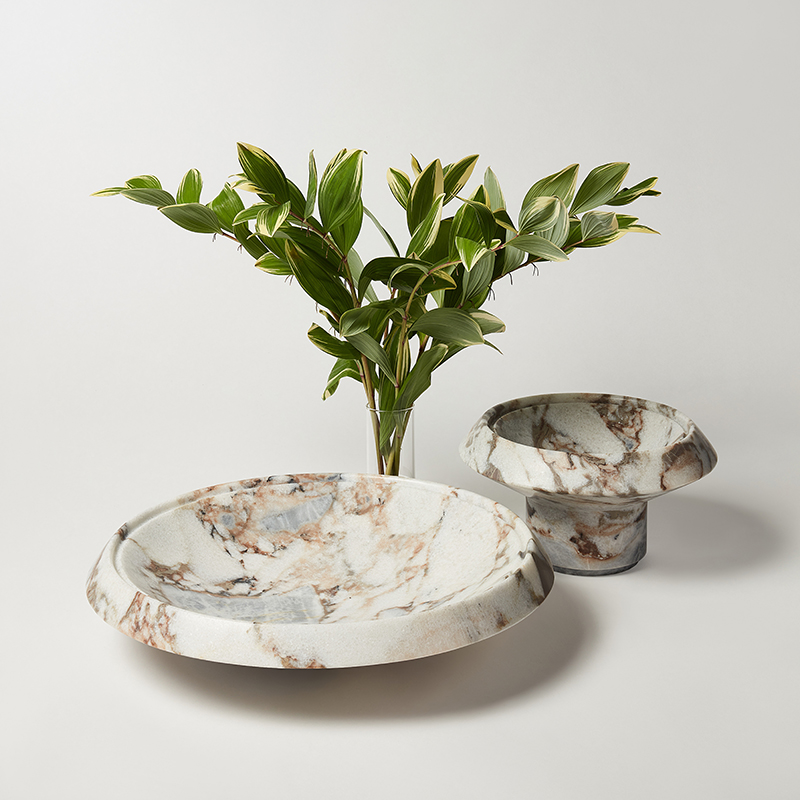 Fisher's studies resurfaced his childhood enthusiasm for stone, which he channeled into Mulberry Black, an endeavor he launched when a series of early pieces he made for himself started to generate outside interest. "It really started as functional pieces but there was always some sort of sculptural form to it," he says of his initial professional work, crafting communal tables and side tables from slabs of stone.
From there Fisher's work evolved into milled trays, fabricated from stone remnants, until he lucked into a sizable chunk of alabaster, left over from a hotel project in Florida, that he sculpted into domed, cloudlike light fixtures.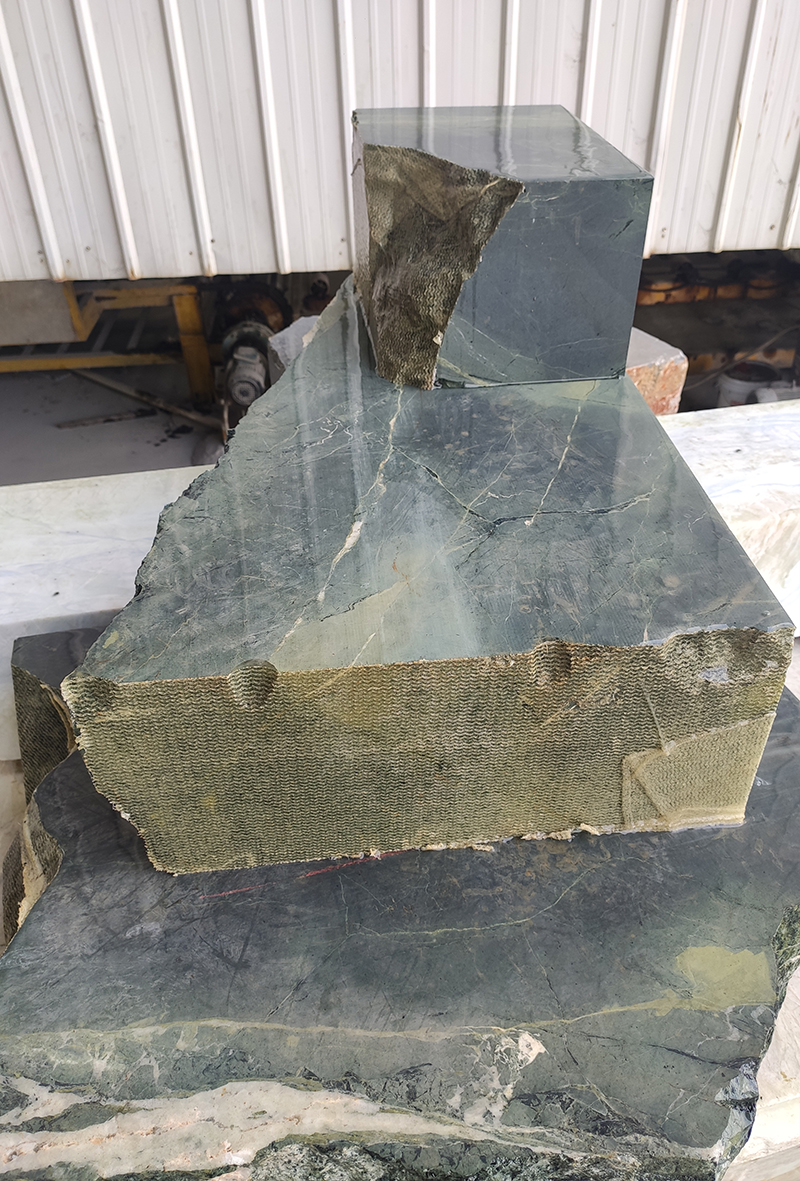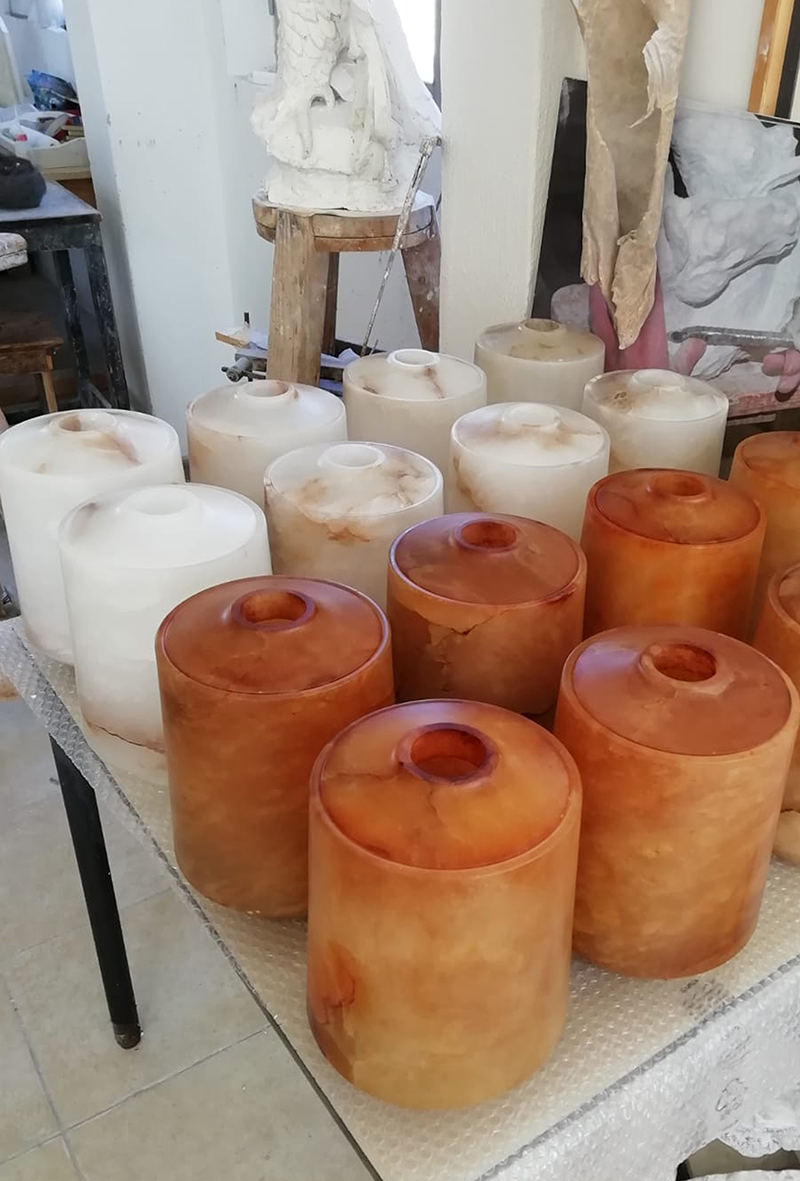 Today, Fisher maintains a network of stone suppliers who offer him boulder size pieces unusable for slab goods, but the unpredictability of what materials will be available means he can't work with a preconceived shape or color palette. "I think there is a lot of backstory in my pieces, and I design them first with materials out of the equation," he says of his artistic process. "I design them in grayscale, thinking about the form, and then I add the material as a way to either modernize the piece or have it take more of a historical view."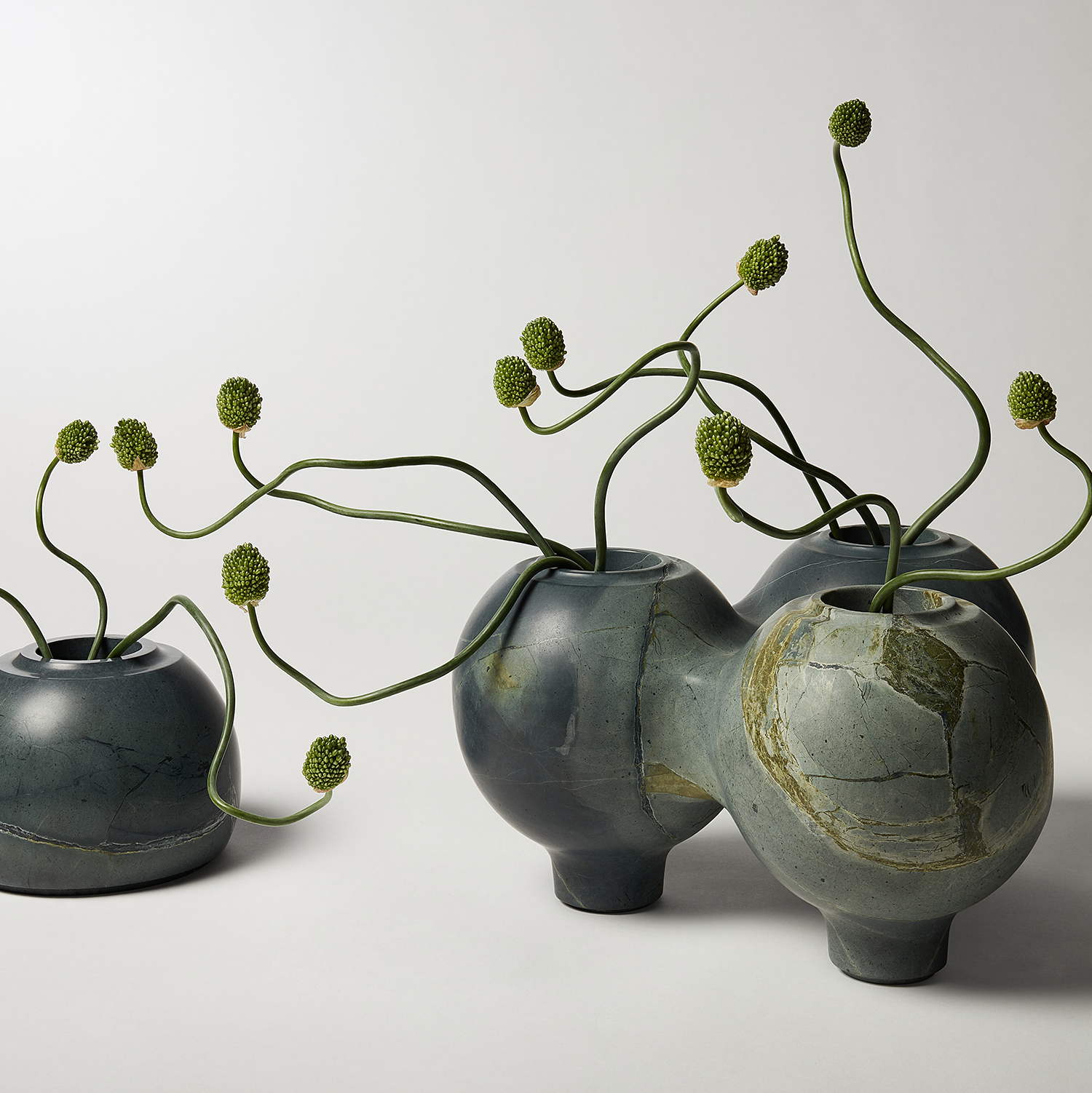 Blocks in hand, Fisher works in from the sides, carving segments based on the veining, orienting pieces to capture his desired look. But all his forms can trace their roots back to his anthropological study of functional objects. His latest piece, crafted in a Marsh Green marble, comes from his study of a recent excavation of Hadrian's Wall in England, which unearthed a conjoined triad of vessels.
"I love to look into how you connect that sense of soul, nostalgia, and life to forms," he says. "And I think a lot of that comes from dance. When I started designing, it just felt static to me; dance is creating lines and shapes through movement. With design, you have to find a way for the form to do that, whether that's through emotion, or subconsciously through connection to past and present or different cultures."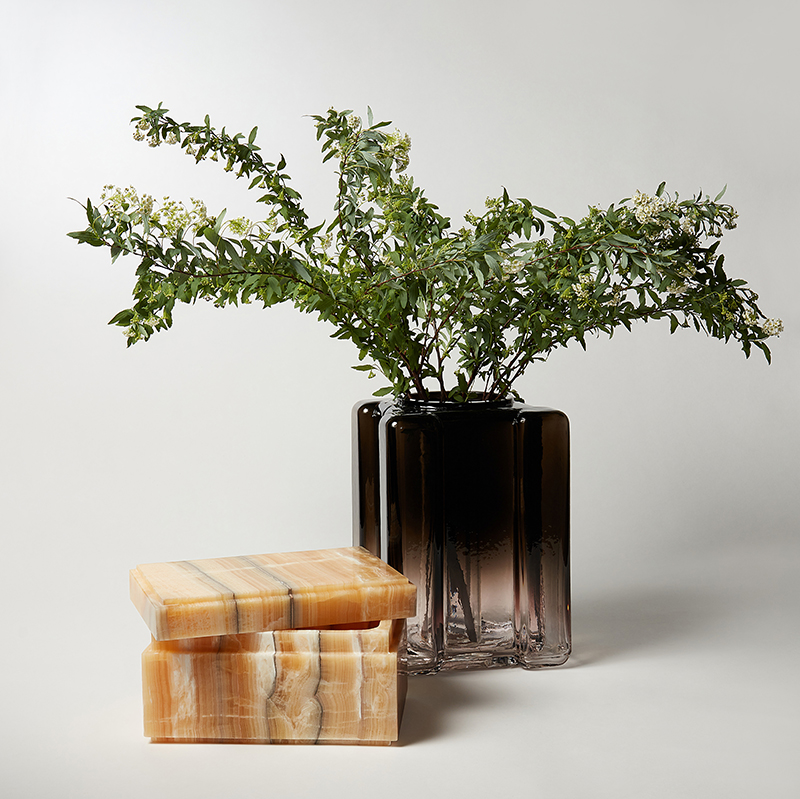 Among the forms in lichen marble and Nero Marquina available at Liaigre are two glass vessels in moody plum and ghostly white, made in collaboration with a friend who also creates glasswork for lighting designer Lindsey Adelman. These outliers to his stone designs are born out of Fisher's fascination with the patronage of stained-glass windows through medieval times.
"Glassblowing is like dance—you need to practically spend a lifetime to get good at it," explains Fisher. "We pushed the envelope with how far we could push glass into square volumes. Although it's a heavy-handed treatment of the material, it's something that has been really exciting to me."
Next Post