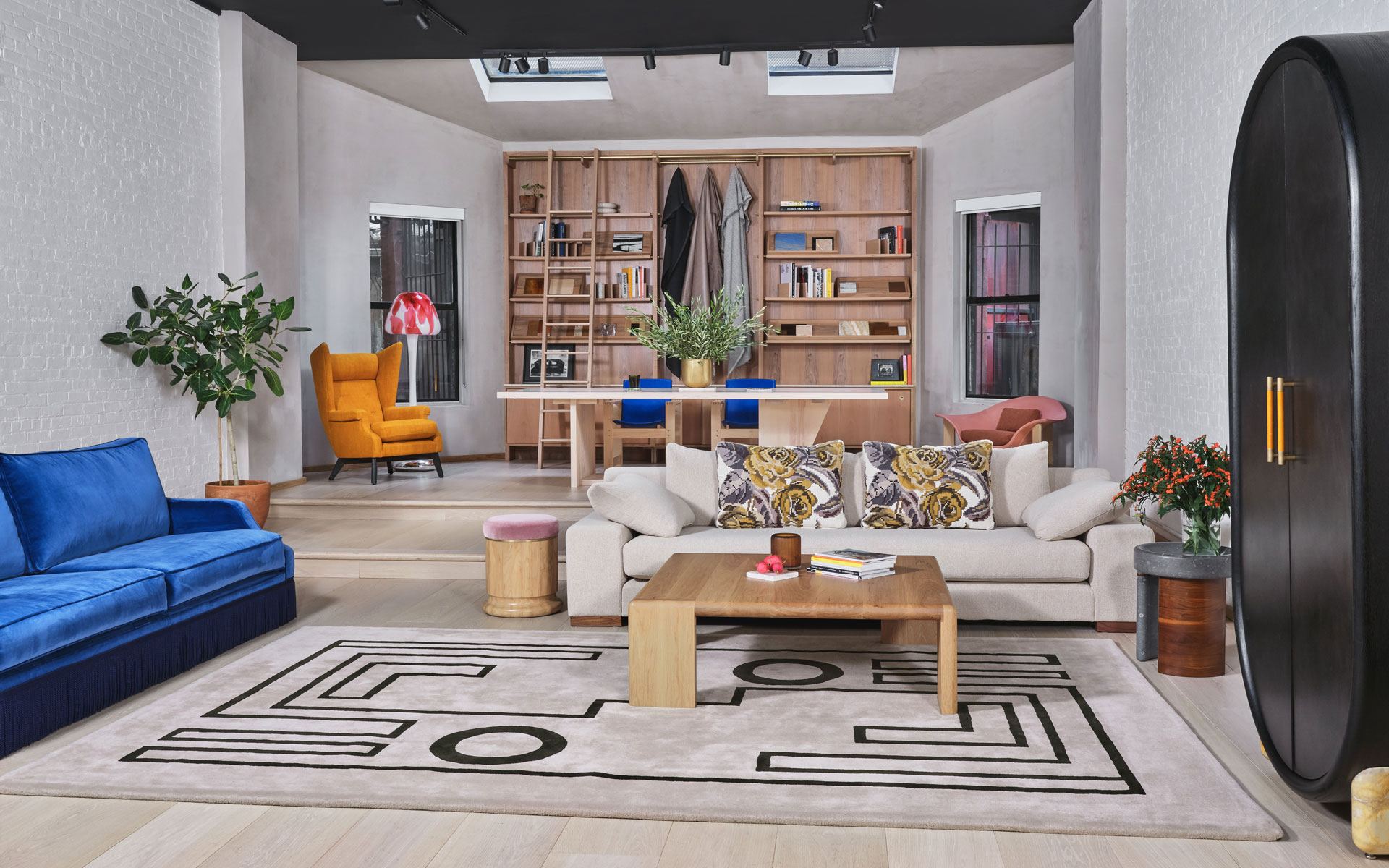 Meet the Makers Putting a Contemporary Spin on Traditional Irish Craftsmanship
Cult favorite brand Orior is launching its first rug collection and new furniture designs this fall and will debut two unique hospitality projects in 2021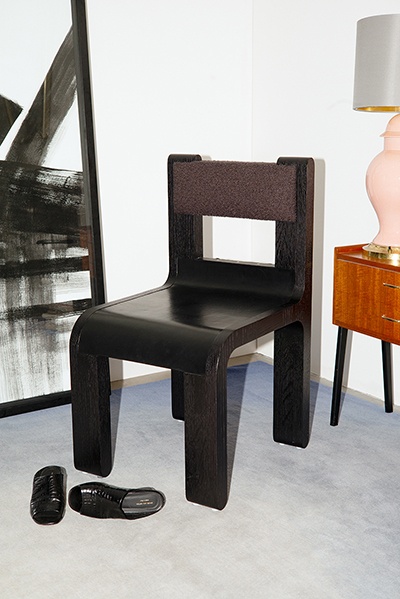 "The world has become a much smaller place. You can operate on a global stage, but you can also be local," says Ciaran McGuigan, creative director at Orior, the Northern Ireland–based furniture brand launched by his parents, Rosie and Brian McGuigan, in 1979.  Today, the company's sculptural pieces—still made by hand in the city of Newry by artisans who have been with Orior for decades—can be found in its year-old Tribeca showroom and in the homes of such renowned tastemakers as Gucci Westman and interior designer Chiara de Rege.
Come fall, the brand will introduce several new furniture pieces as well as its first rug collection, made using Irish wool that's been hand-dyed by local craftsmen. However, the designs were conceived even closer to home—by McGuigan's sister, London fashion designer Katie Ann McGuigan. "Her patterns translated so beautifully onto the medium of rugs," says McGuigan of the array, which will debut next month. The colors and textures devised by Katie will later make their way onto Orior's fabrics and leathers. "This was her first time doing something other than a garment, and it was the first time that Katie, my dad, and I were at a table as equals."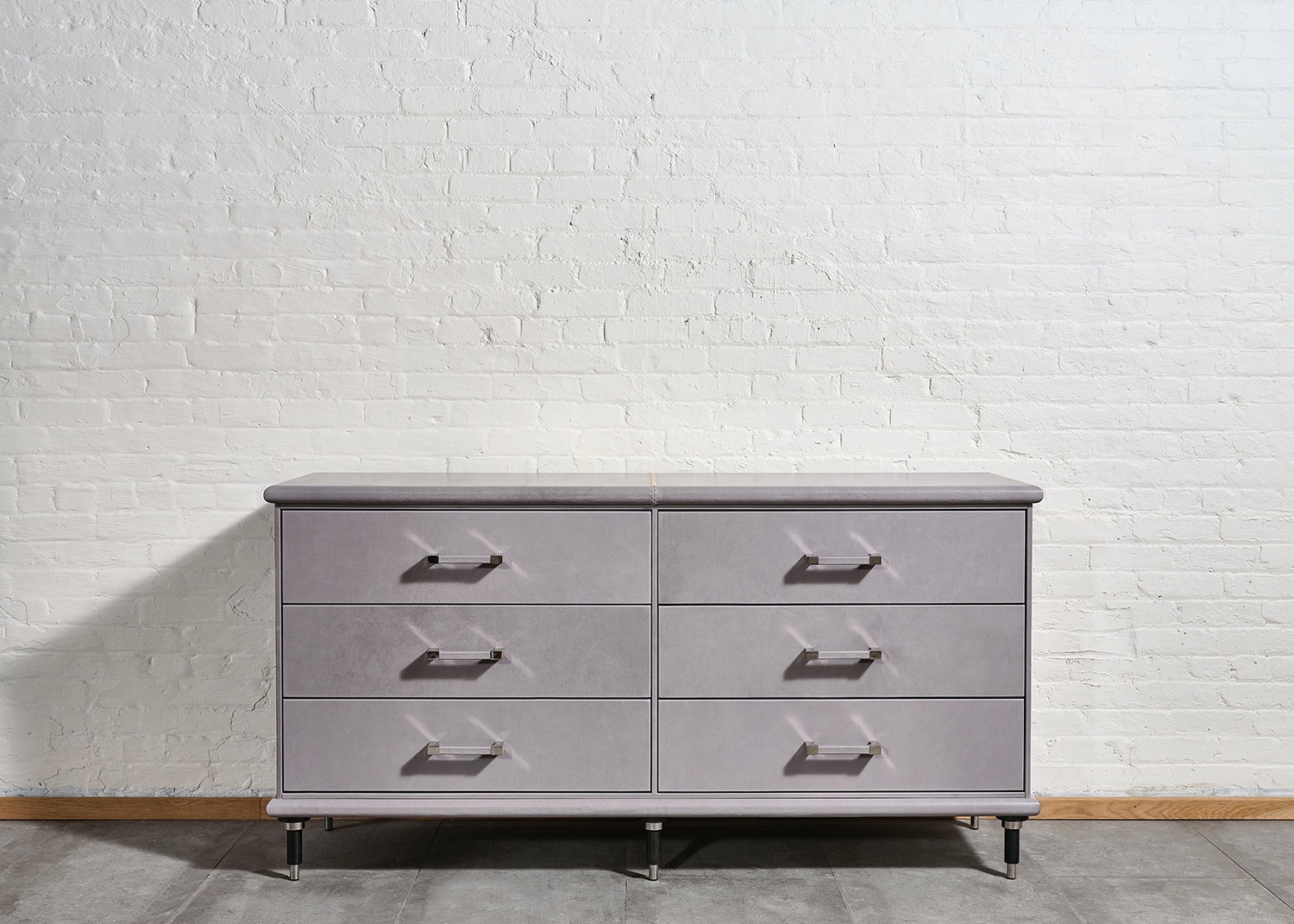 With its latest furniture offerings, Orior's young design team—many of them McGuigan's friends from Savannah College of Art & Design—collaborated with the company's established makers, who have the experience to "take the mickey out of us," the creative director explains. "It's all family and friends, and the collaboration is a huge aspect," he tells Galerie, videoconferencing from a family camping trip on Ireland's west coast. "Like a good, slow-cooked meal, we've taken a little bit of extra time with these pieces, and I think the results are going to speak volumes."
New to market is the Bembo dresser as well as the Mara dresser, an evolution of the firm's best-selling mixed-material credenza. Much of the production work was done during the COVID-19 pandemic, with McGuigan quarantining in Ireland, where he was able to spend more one-on-one time with Orior's artisans. "The process is amazing because we don't do 3-D renderings or models," he says. "We just come up with our shape, our proportions, our materiality, and we go and make a prototype straight away."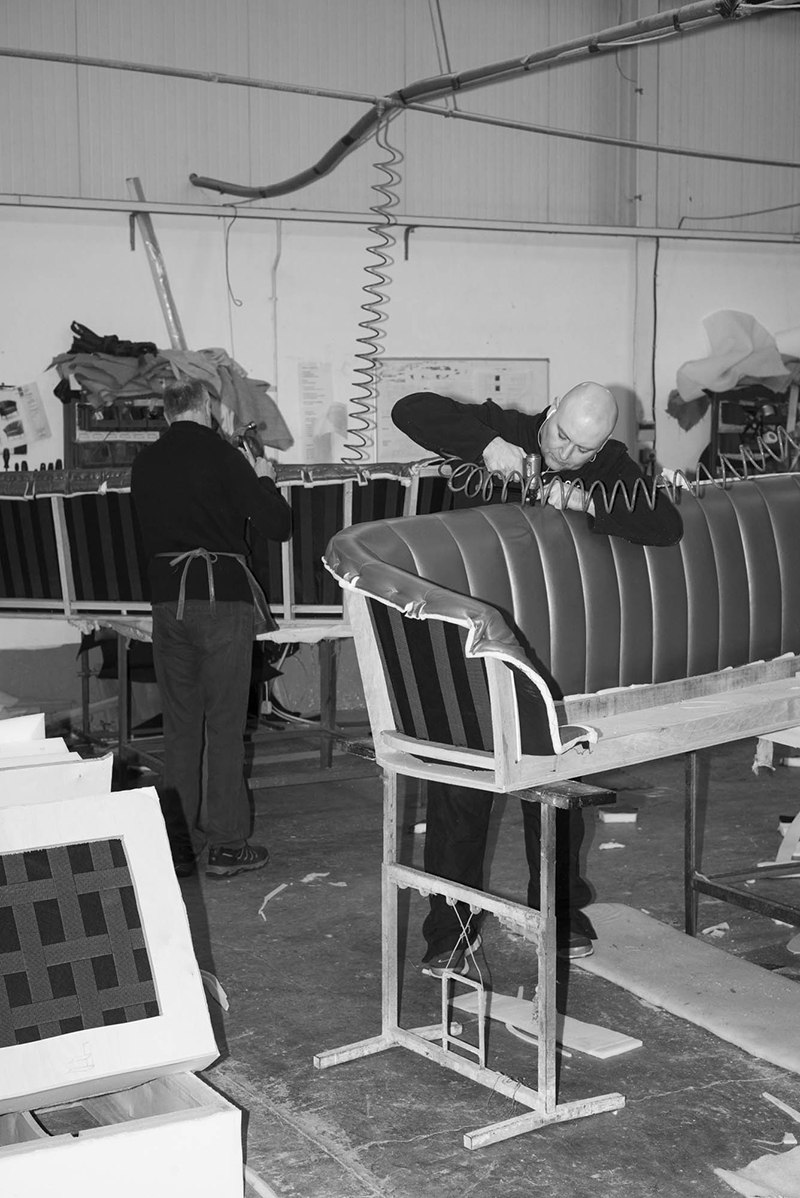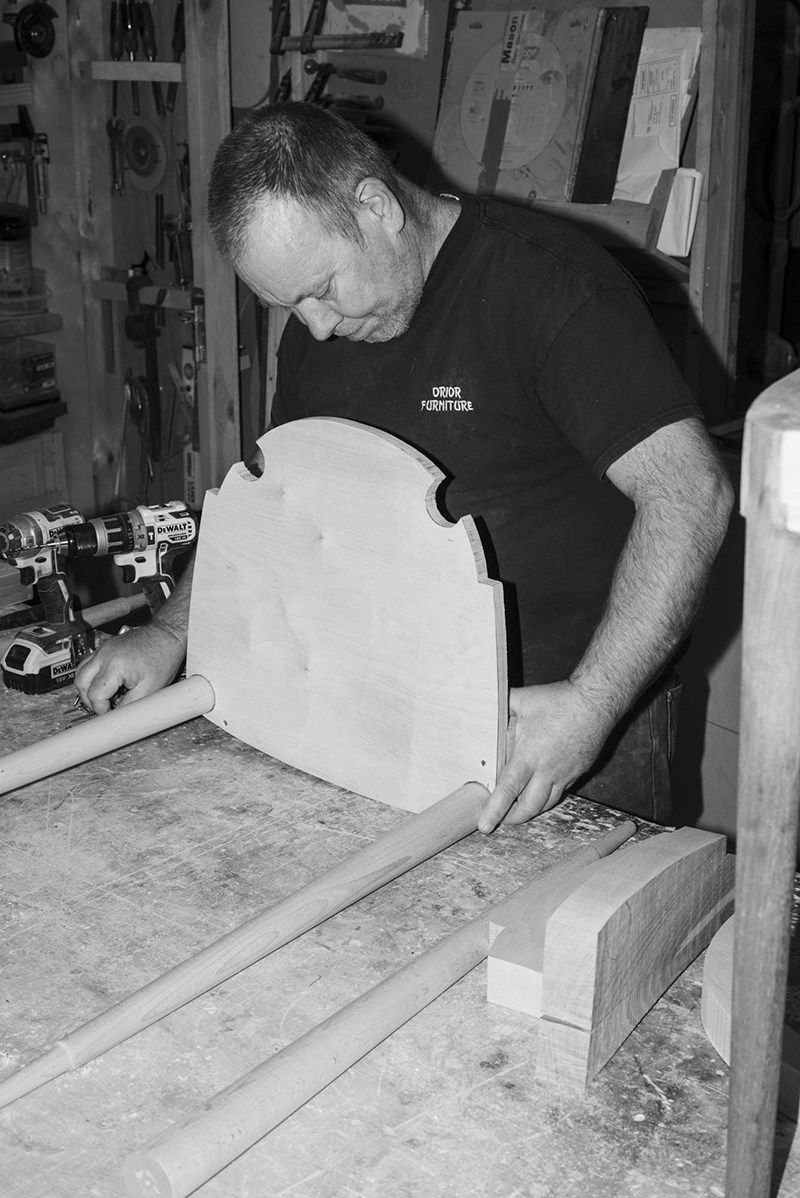 As creative director, McGuigan's mission is to unify Orior by bringing its products, its craftsmen, and its heritage into one cohesive story and building on theses brand pillars. Additionally, he wanted to blaze a new trail and "push people's buttons" by reveling in its bravado around color and texture, crafting contemporary designs like the lip-shaped Bianca chair, Arctic wardrobe, and Palm desk, then photographing them in a style akin to a high-end fashion shoot.
But for every Mara credenza—a refined mix of Irish green marble, leather, and brass that McGuigan deems "perfection"—buyers can customize details, thanks to Orior's made-to-order business model. "I'm actually really excited to see what leather you're going to do your drawers in, what stone you choose, and if you're going use brass or copper," he says. "The client has an element to involve themselves in our conversation from the materiality standpoint. I love that. I don't think it dilutes the design conversation or the integrity; I think it only adds to it."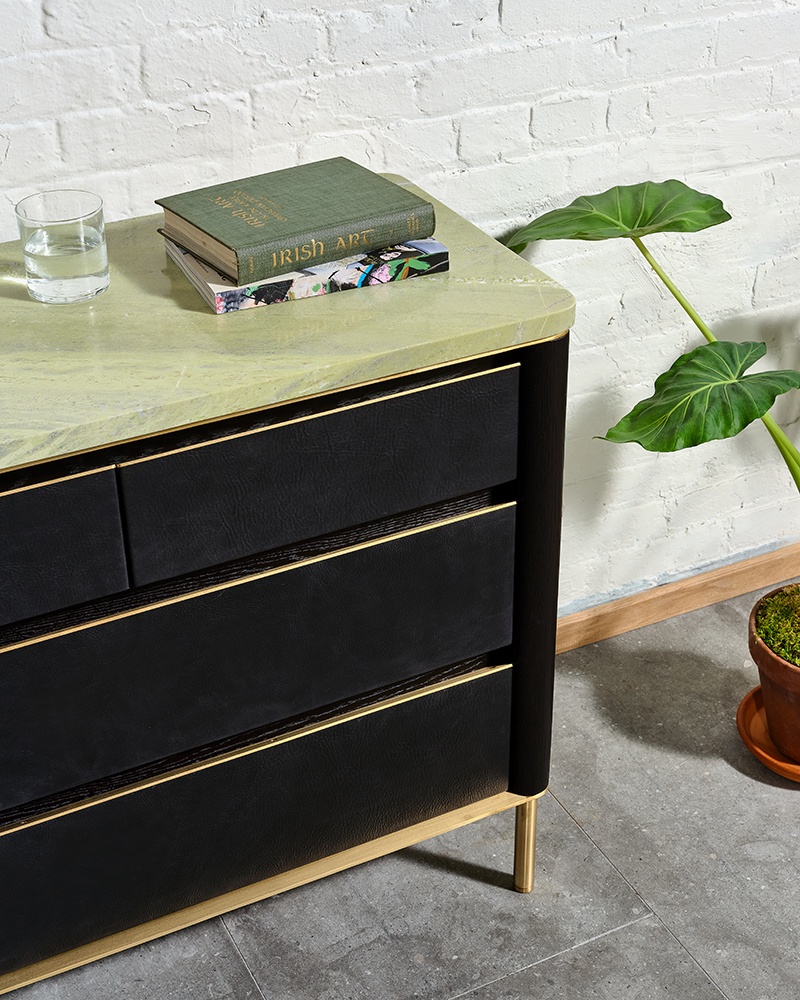 To further foster client conversations, Orior is introducing a hospitality project in downtown Savannah, which will be the city's smallest boutique hotel when it opens in 2021. The company is transforming a Georgian-style "pink palace," built in 1850, into the Bernard Thomas House, a four-suite client retreat painted Orior green. Everything—from the furniture down to the brass clothes hangers—will be made by the brand.
"A lot of companies talk about what they stand for and what they're all about, and we're going to practice what we stand for," he says. "If that means having a place where we can take editors, designers, and clients, and literally just spend time with them and foster relationships with them, brilliant. That for me, five years down the line, will be money well spent."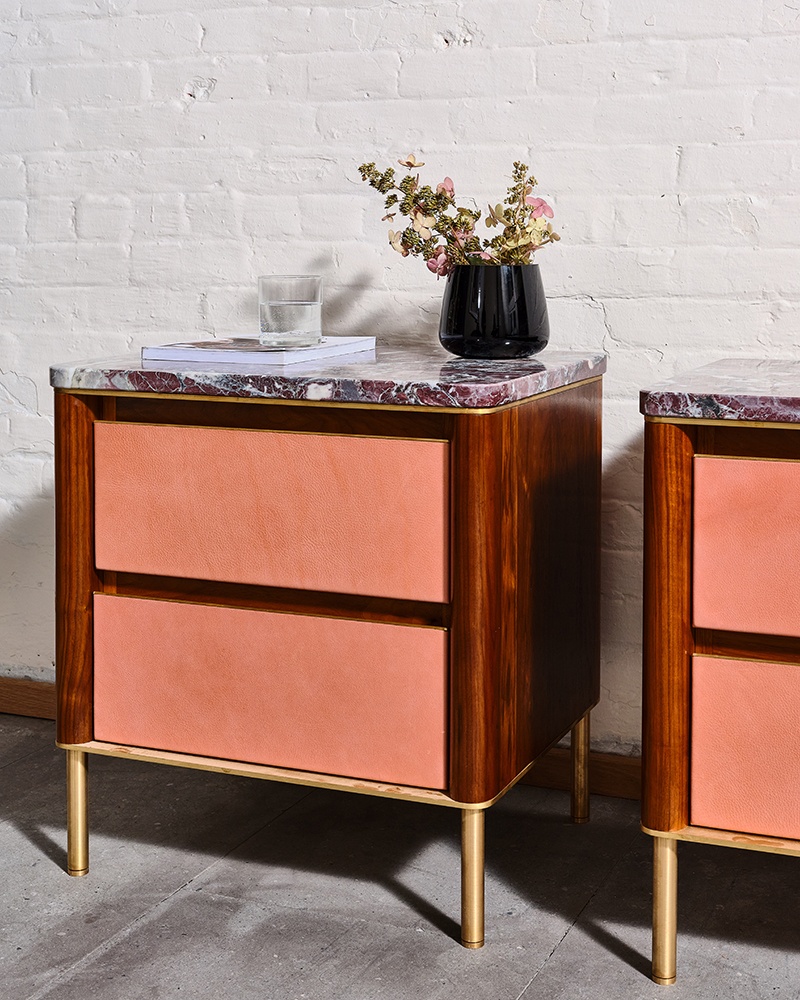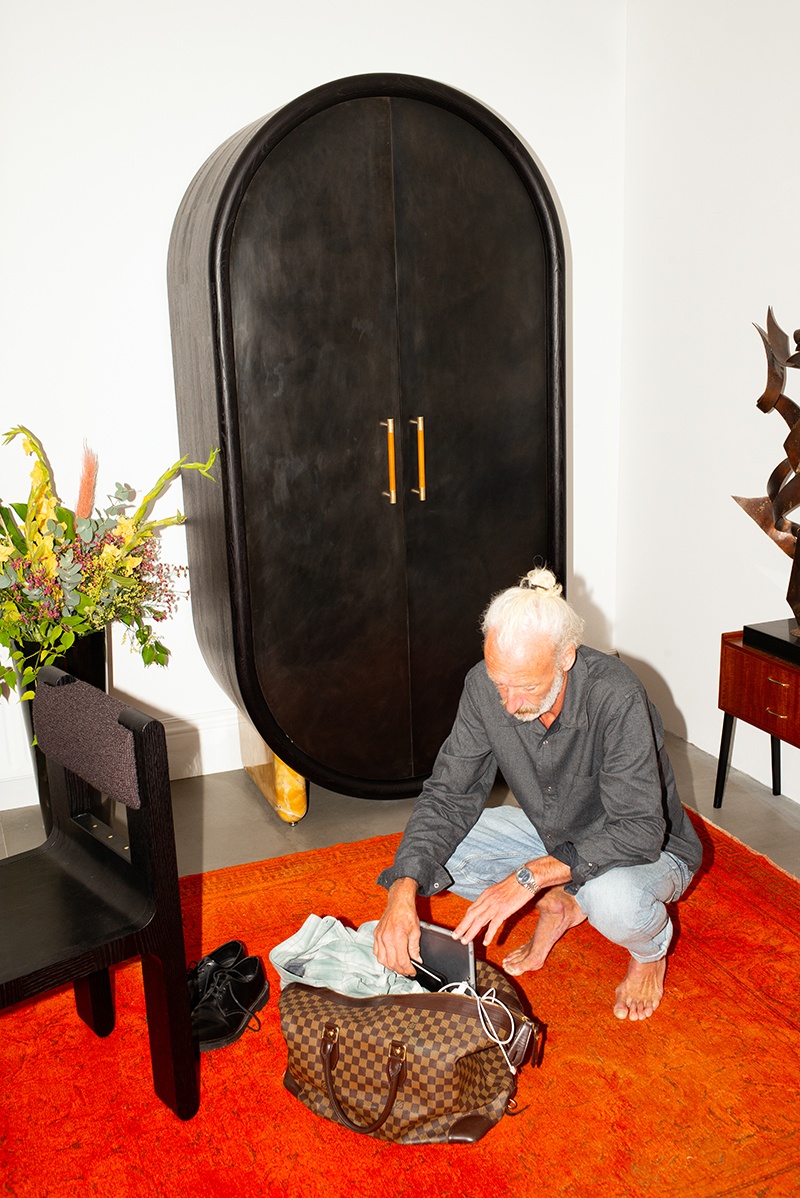 Orior was also selected to create custom interiors for several luxury villas in the Turks and Caicos, slated to launch next year. The project was conceived with a focus on sustainability, and Orior plans to use offcut wood, leather, and stone in the pieces made for the project. It'll also serve as the impetus for the brand's first outdoor collection.
Obviously, the company is feeling the effects of COVID-19—quarantine has shifted the timeline around its hospitality projects, and much of its contract work has dried up. However, people spending more time at home has elevated the importance of curating an interior, and Orior has seen demand for its pieces increase in the U.S., from Miami to California. "It's been really refreshing to see the brand go from strength to strength," says McGuigan. "We've been restricted in many ways, totally. But you adapt, you pivot. The home had become fleeting in that people were just 'passing by.' I think now people are into putting the right objects into their homes and making an investment in their own spaces."
Next Post