For most artists, the canvas plays the supporting role, the base on which their artistic vision springs to life. But for California artist Mary Little, it is the very heart of her work. Drawn to its unique sculptural properties, weight, and proportion, Little fashions striking tapestries of tucks, folds, and curls that capture the imagination.
"Heavyweight canvas appeals to me in so many ways—it's visually neutral, has a classic matte weave, and it's a warm off-white," she tells Galerie. Little, who launched her career designing furniture before transitioning to art and now boasts works in London's Victoria & Albert Museum and Musée des Arts Décoratifs in Paris, adds, "I think of it as ivory in color, which appeals as there's a softness to it, whereas bright white has a sharpness that I wouldn't want. It boasts a stiff but still supple handle that feels just right. I enhance that in the construction by using techniques that give it more body, allowing me to explore three-dimensional relief easily. Another critical thing about canvas is that I can use it in abundance to experiment; it's not precious. I can explore ideas without concern for accessibility."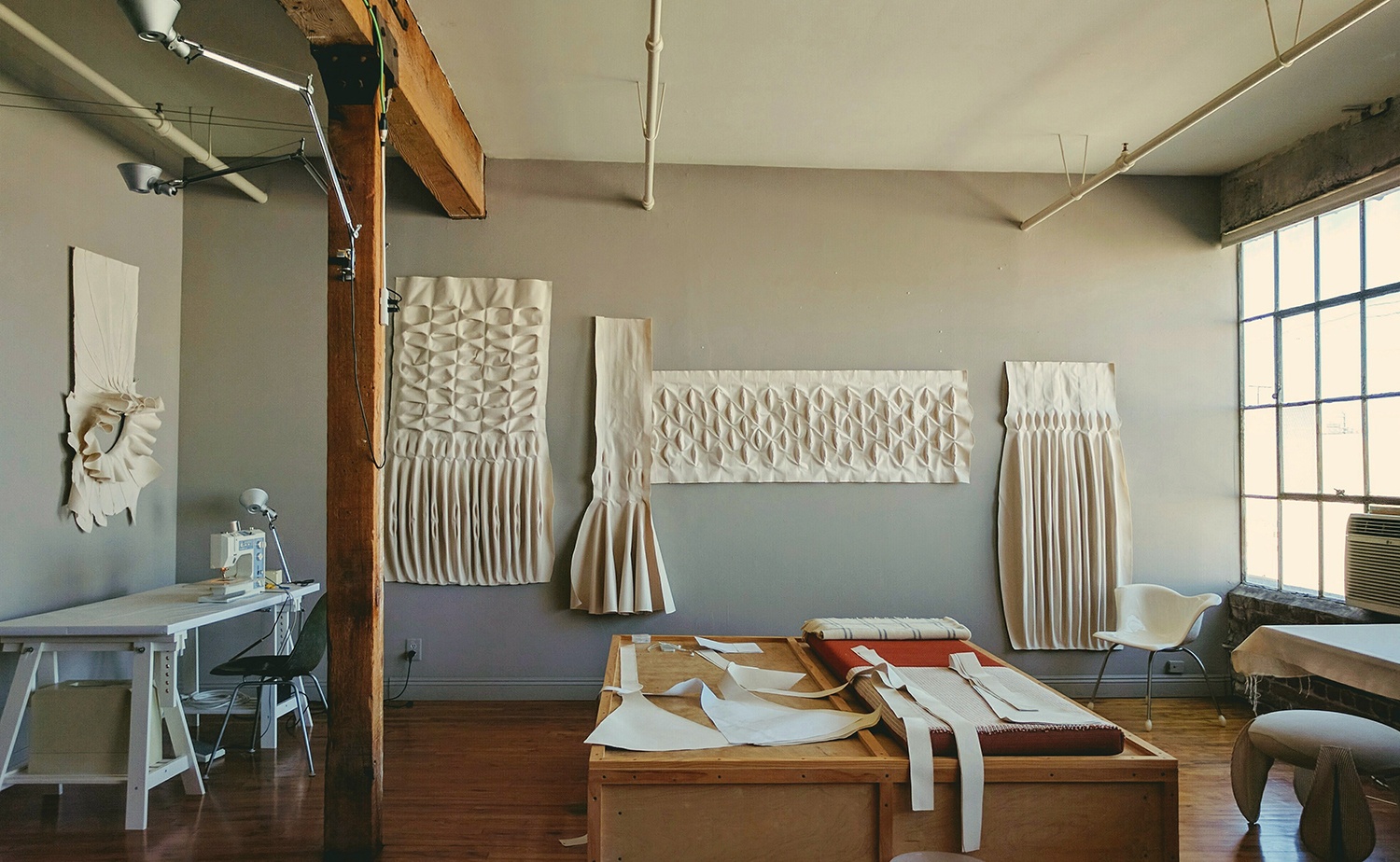 Little's latest works, currently on view in an online exhibition titled "Reflections," are her most personal to date. Created over the past five years, they capture her memories of the Northern Ireland countryside where she grew up and her feelings of uncertainty following her family's move to Belfast at a time of civic unrest. Initially slated for March at the Los Angeles gallery of Estudio Persona, the design workshop founded by Emiliana Gonzalez and Jessie Young, the exhibition evolved into a digital version. On view via her website through October 15, it features both transportive installation views and close-up images of the stand-alone pieces.
"The neutrality of the canvas lets me place ideas that are very different from one another side by side," says Little, who left Ireland to study at London's Royal College of Art, before relocating to California, where she now lives. "The works were chosen in relation to the space, purely for their aesthetic qualities and how they made me feel. It was simply from the heart, for their beauty."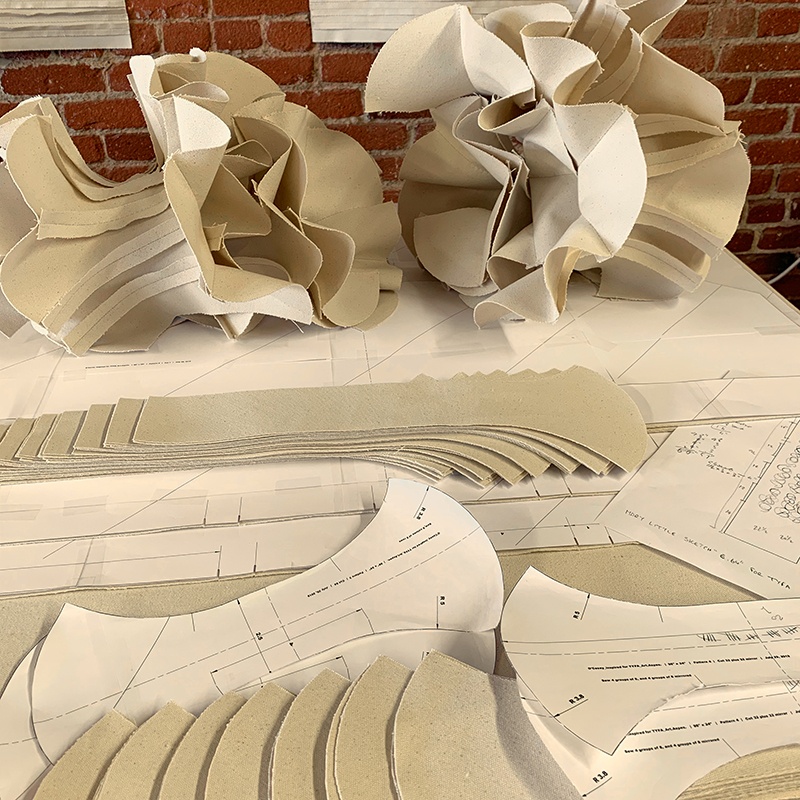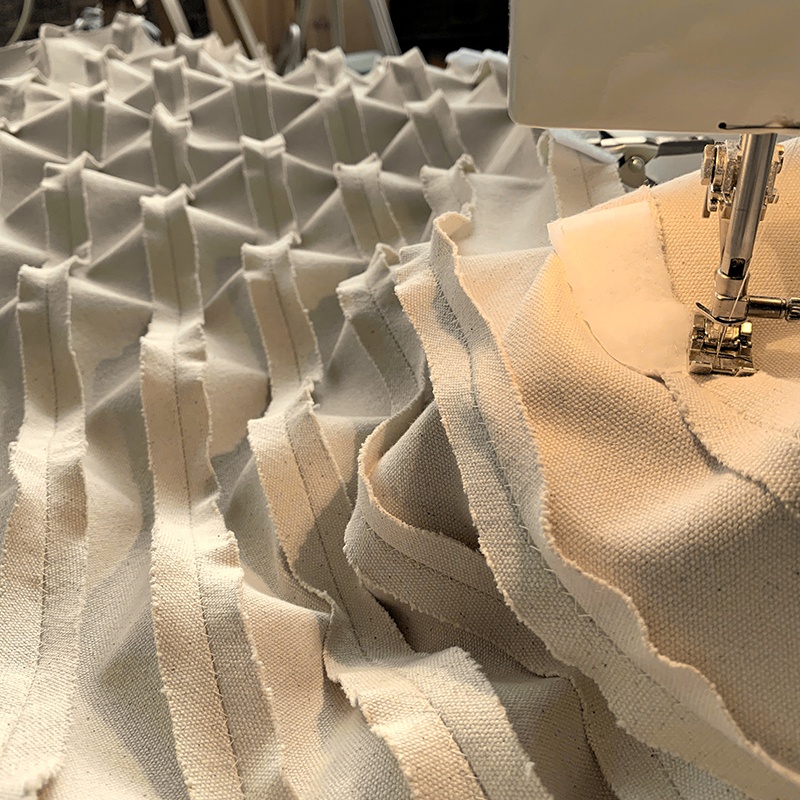 Works such as Carrowdore and Killyvolgan are presented next to Estudio Persona's shapely furnishings, like the delicately looped black steel Bow floor lamp or geometric Arrow side table. "That was so interesting, as Estudio Persona's furniture is sculptural, often with a single gesture with a curving outline. They make their own distinctive statement alongside mine, without either of us shouting above the other, like a conversation."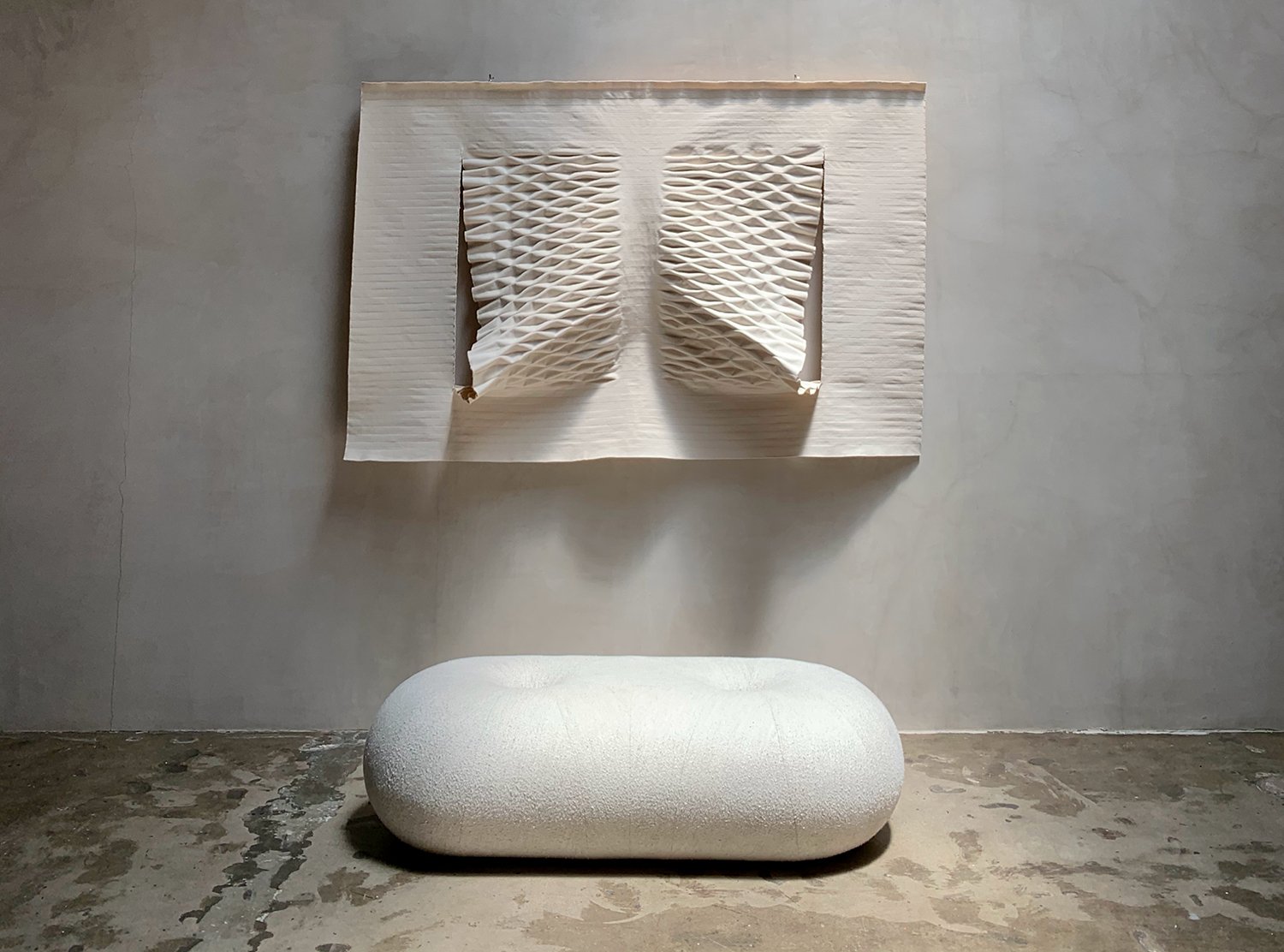 A planner by nature, Little starts each piece with a sketch, draws it again life size, and then again in a two-dimensional program. Next, she creates patterns, which she often reworks during production. "Part of the pleasure of this is that it's all down to me, so I don't have to wait, and I don't have to communicate. I prefer to communicate through my hands," says the artist, who constructs every piece herself with her husband, Peter, whom she describes as her "studio manager, critic, quality control, chef, and so much more," by her side.
Generally, a finished work takes around 12 weeks to complete, but the production process can be meandering, with cuts, folds, and seams inspiring various other works, similar to the way Agnes Martin continually explored space in her abstract drawings. "A few years ago, a painter friend watched as demand for my work was growing, and he said, 'You'll be employing seamstress soon to make the work for you.' That jarred with me. I couldn't imagine him engaging painters to make his paintings. I do this work in order to make it. Making is part of the joy. It is an integral part of the creative process."
"Making is part of the joy. It is an integral part of the creative process"

Mary Little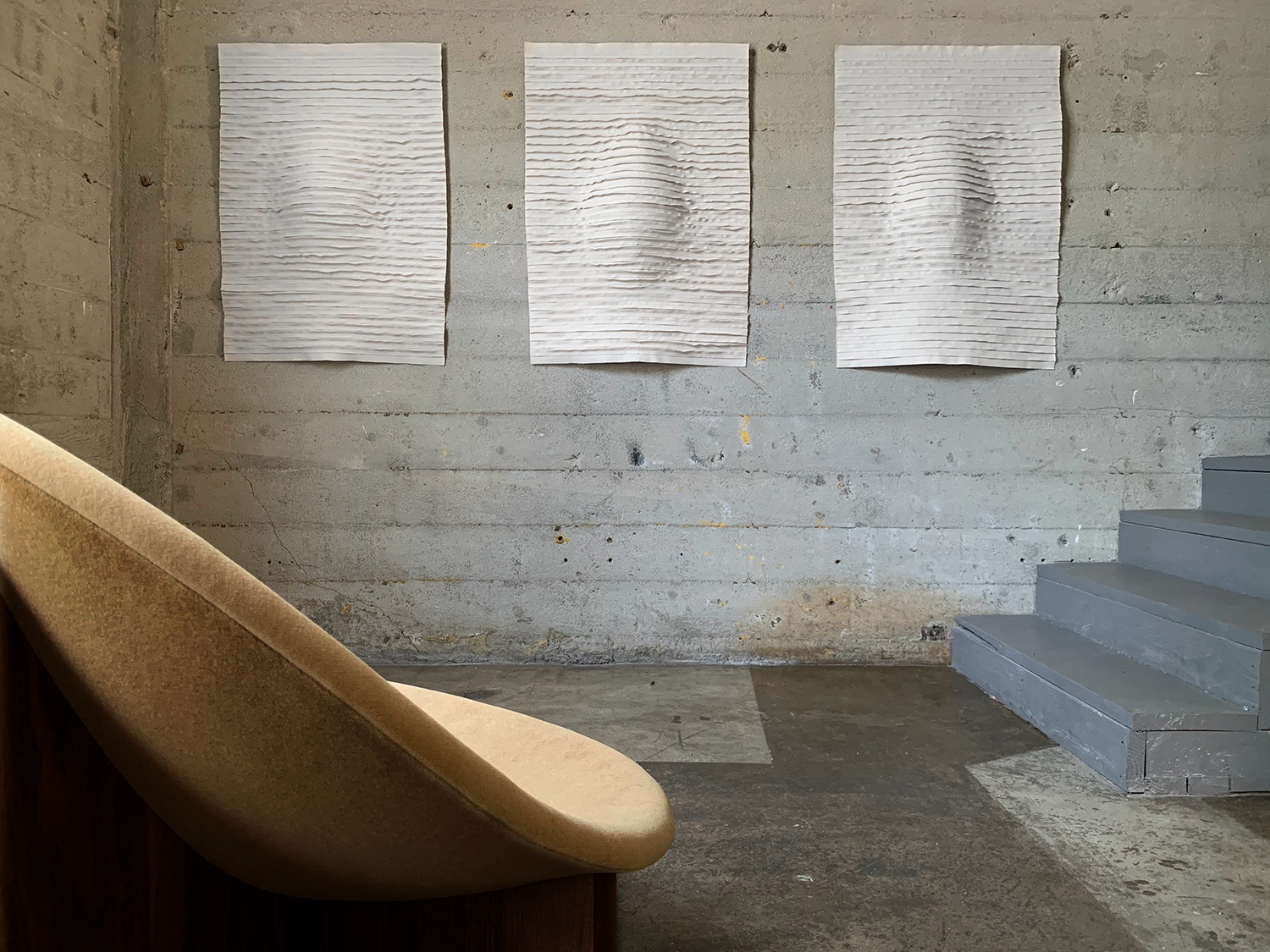 Currently, Little is working on a new body of work to be displayed in Los Angeles next spring. This project, however, is being conceived already as a digital exhibition. "In the visual arts I think real life will be intertwined with the virtual from now on. I've learned already from hosting 'Reflections' on my website, it brings in a different audience. I need to be private when creating my work, but I long to show it and engage with people once it is finished," she says. "I've also found, to my amusement, that I love to do nothing but daydream. Last night I went to my neighbor's roof garden to chat on the phone with a friend. Three hours later, I was still there, doing nothing much but watch the sun set and flocks of birds settle for the night."
"Reflections" is on view at the artist's website through October 15 and 20 percent of each sale goes to the I Have a Dream Foundation, which offers educational resources to underserved communities.  
Next Post