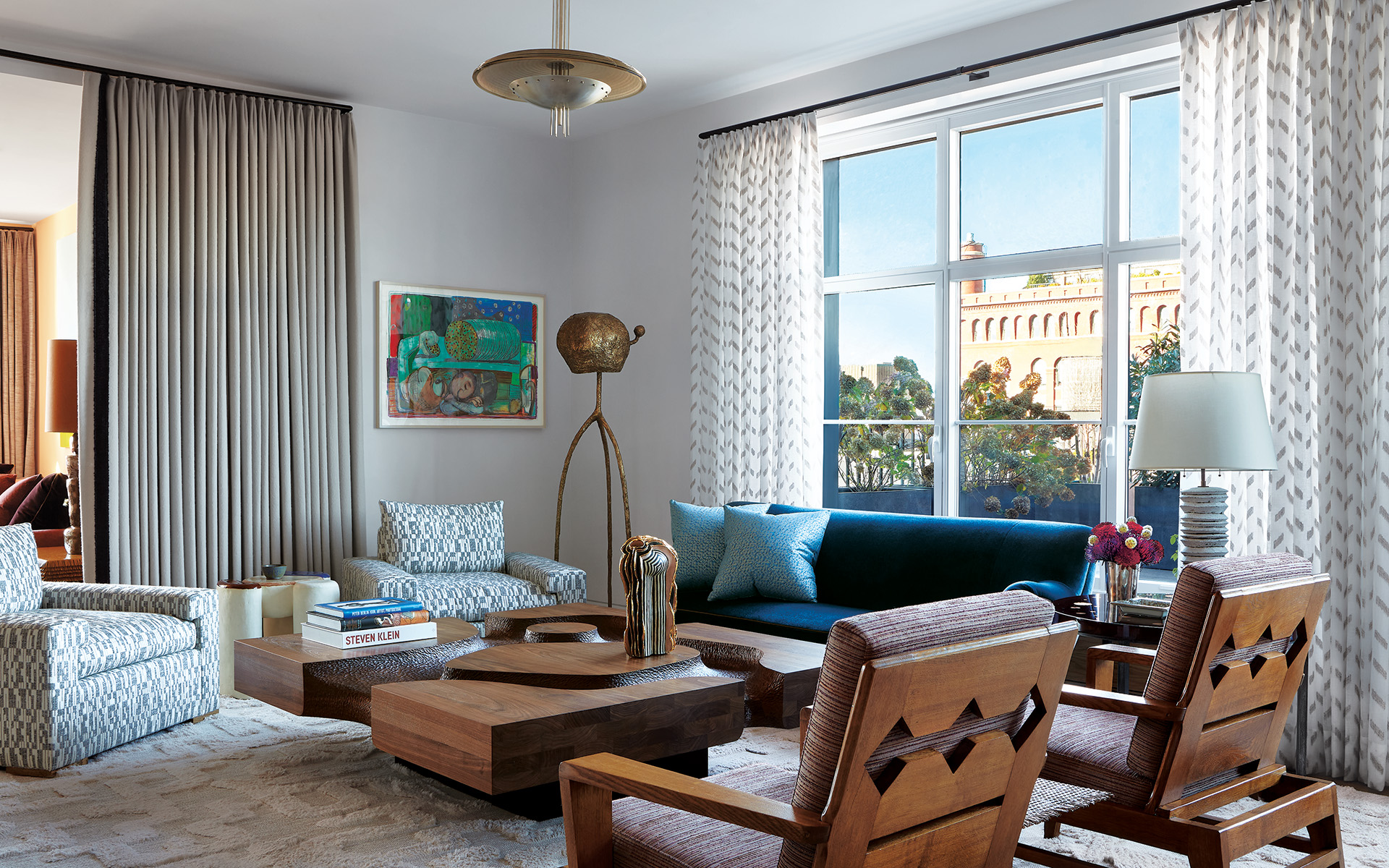 How This Art-Filled Manhattan Penthouse Pushes the Creative Envelope
Fast-rising designer Matt McKay conceives a striking apartment that balances the collectible and the cozy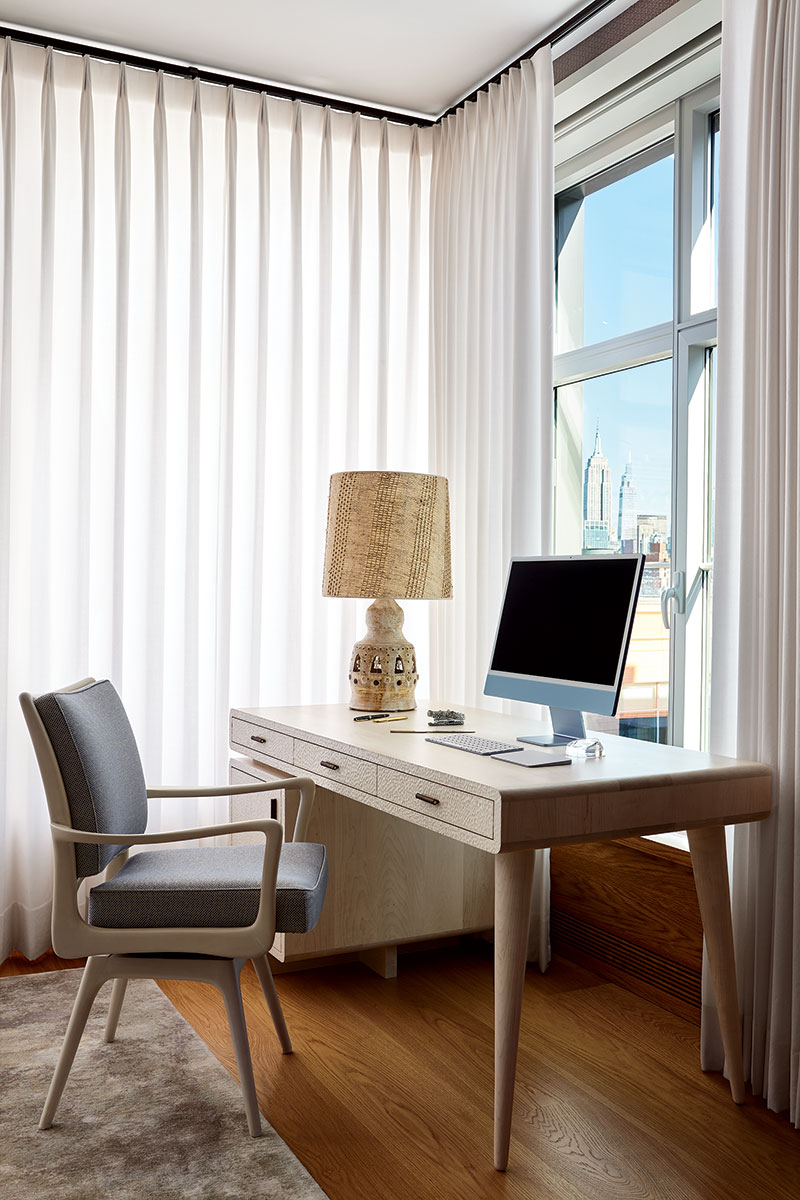 For some designers, it might have seemed like a challenging brief: Craft a Manhattan penthouse loaded with blue-chip art and collectible design but make it comfortable, relaxed, and worry-free for an active young family. "She said, 'I want a bright, cheerful apartment, but I don't have the time to manage it. You guys take the reins,' " says Matt McKay, who considered the commission a prime opportunity to push the creative envelope. "I found that directive really interesting, compelling, and relevant for today."
For the client, a chic single mother with two young children and a deep interest in art, McKay composed a home that is as unexpected as it is elegant, layering one-of-a-kind furniture and accessories with a diverse and dynamic mix of textures. The living room, for instance, is anchored by a vintage Vladimir Kagan sofa and a monumental custom-made walnut table evoking both the Grand Canyon and the surface of the moon, which McKay designed with artisan Casey Johnson. "I loved his work but wanted to take it in a different direction," McKay says of the latter piece. "We came up with this idea of islands of surface that are intersected by these hand-scraped canyons of texture.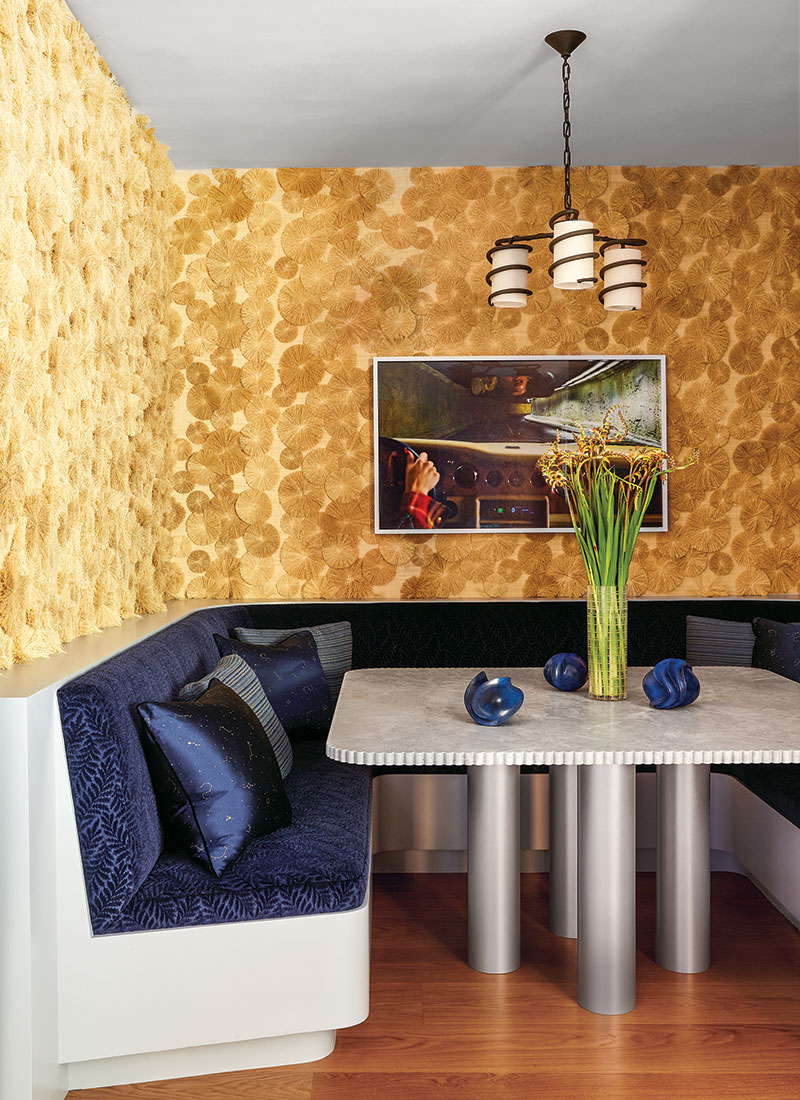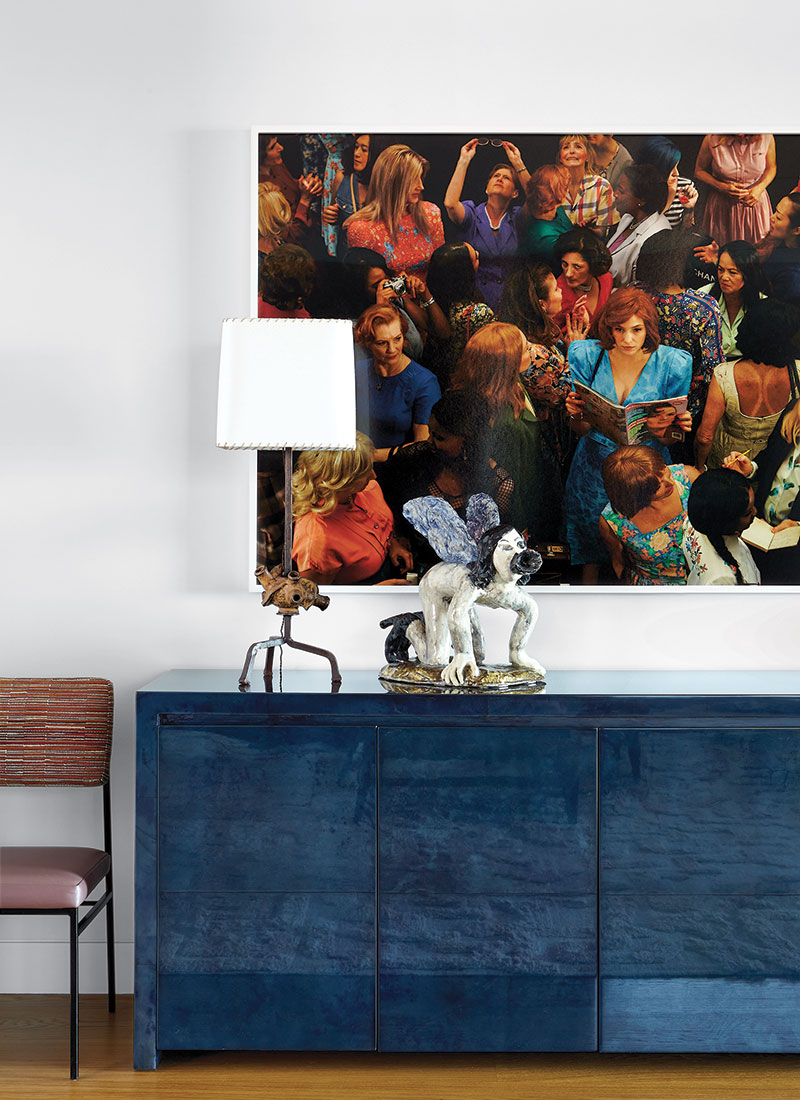 The table sits on a white rug with a mazelike pattern rendered in shaggy and flat-woven fibers. "That's actually solution-dyed acrylic," McKay says. "It's extremely durable and cleanable for the kids, but it's executed in an elevated way."
Giving priority to convivial family meals over formal entertaining, the designer eschewed the idea of a conventional dining room; instead, he commandeered a corner by the kitchen that was previously a home office and installed a built-in U-shaped banquette upholstered in blue mohair cut with a pattern of ferns. Above the banquette, the walls are clad in a raffia wall covering from CMO Paris that blossoms with multidimensional shapes recalling dried flowers. The result is an eating area as cozy as any West Village restaurant.
"It's very much a family apartment, where comfort and conversation are paramount."

Matt McKay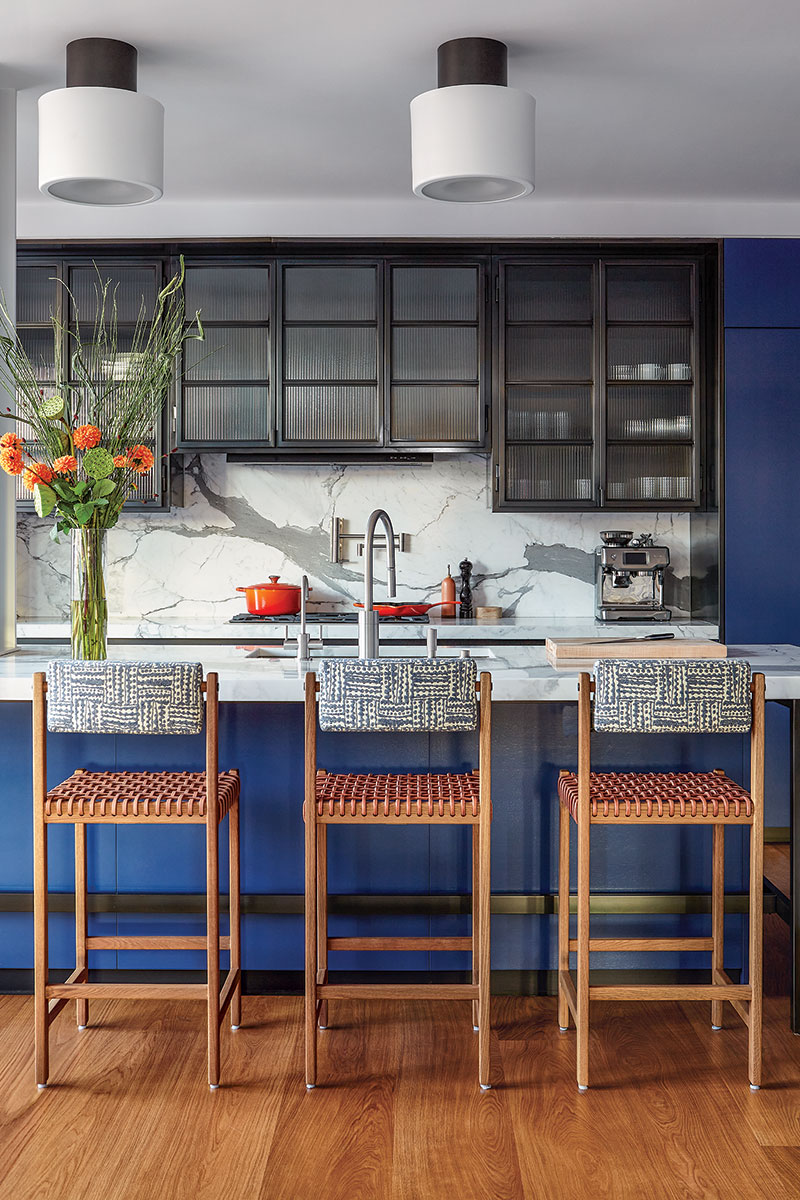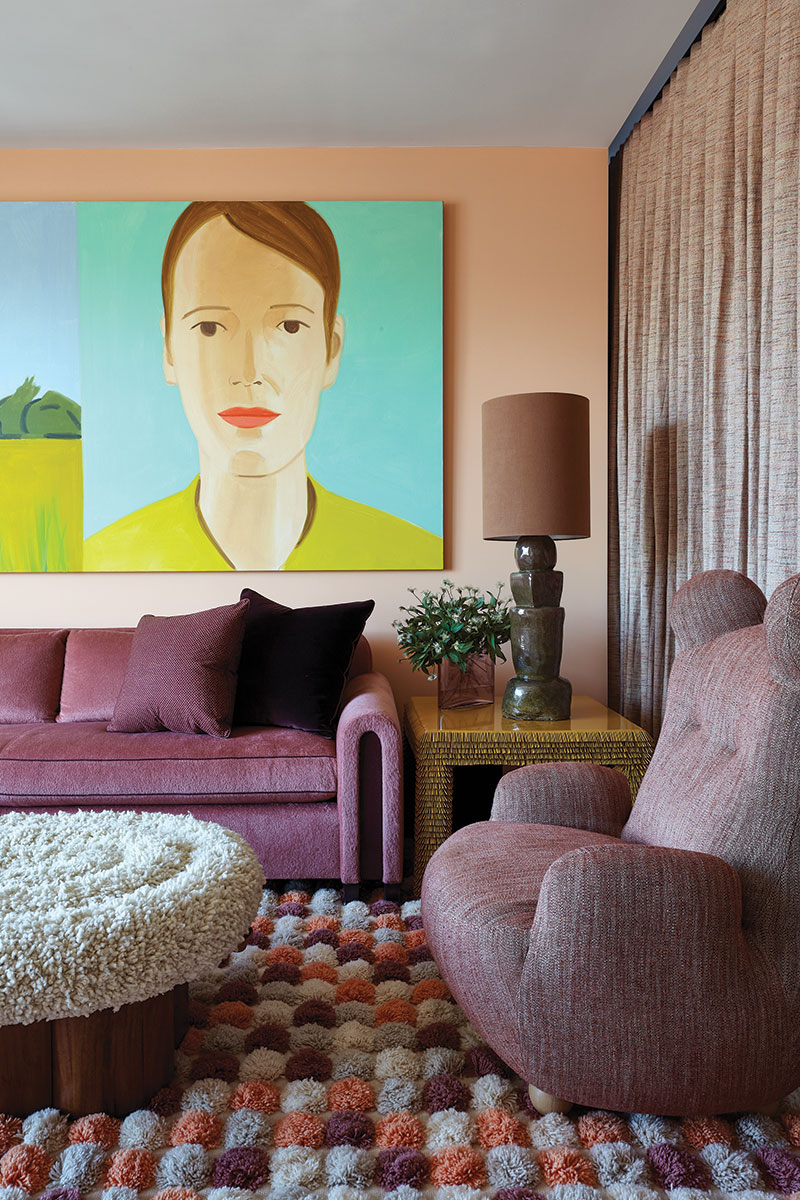 But the home reaches its textural peak in the media room. There, a figure in an Alex Katz painting looks out over a custom rug of multicolored pom-poms, which McKay commissioned from Mitchell Denburg, an Agnes Studio ottoman topped in white wool, and a Mark Malecki side table made from powder-coated steel wires so thin that the whole piece appears to be built of fringe. A color palette of peachy pinks, juicy purples, and warm off-whites adds to the soft, squishy appearance of the room. "You see a great evening sunset over the Hudson River from that room," McKay explains. "But that view is quite fleeting, so we tried to capture the colors so they can be enjoyed at any time of day."
"She said, 'I want a bright, cheerful apartment, but I don't have the time to manage it. You guys take the reins"

Matt McKay
In the end, says the designer, "it's very much a family apartment, where comfort and conversation are paramount. It's maybe not what she expected, but it's exactly what she wanted."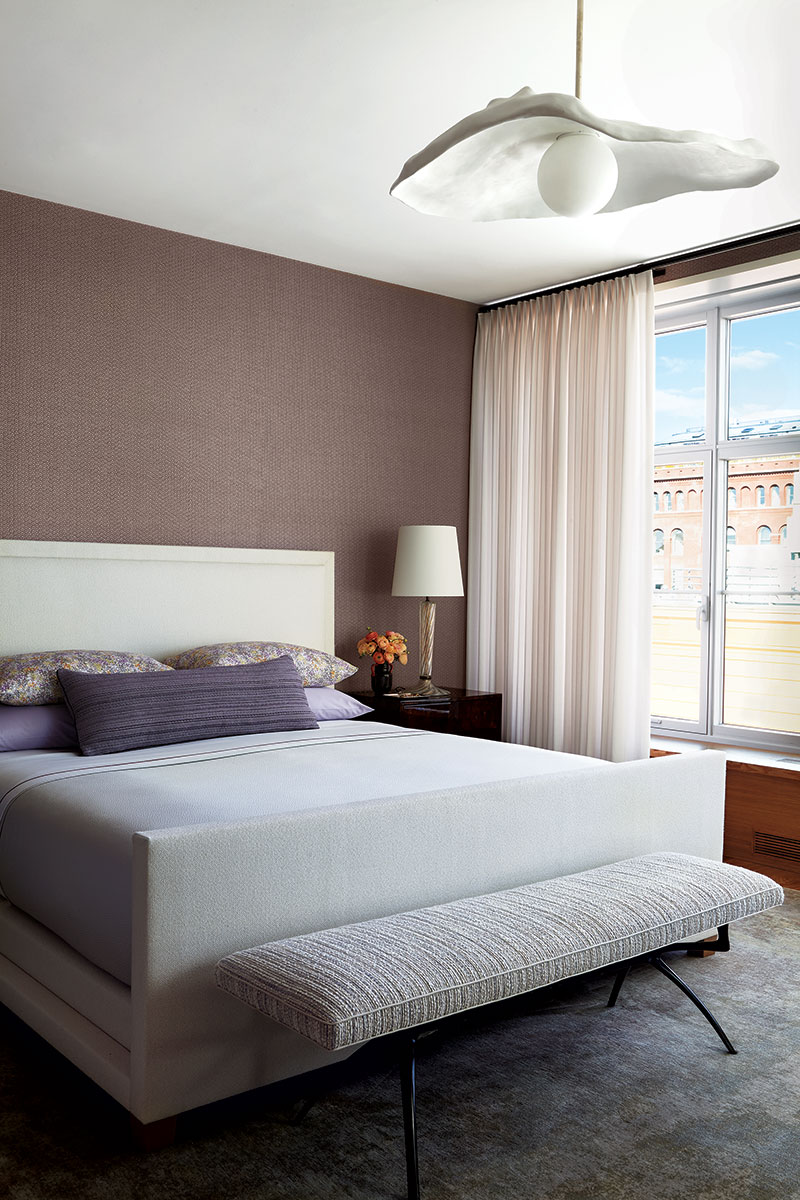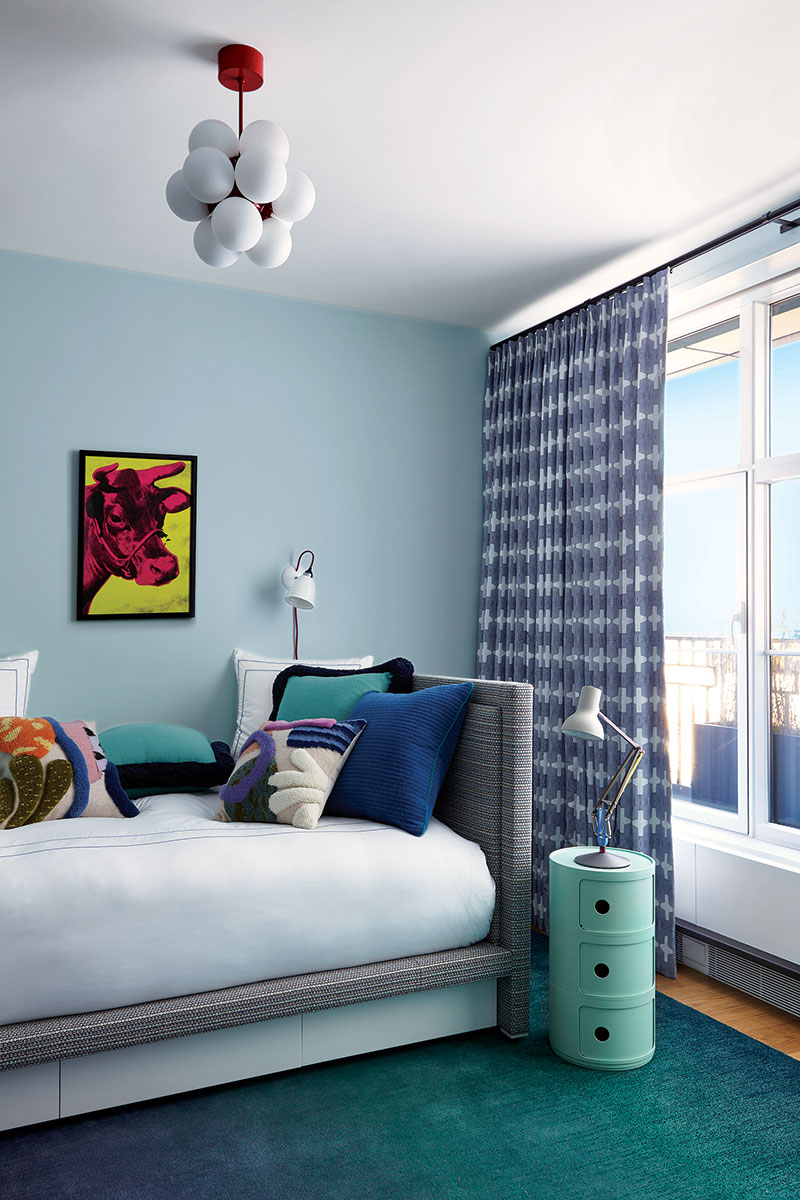 A version of this article first appeared in print in our 2023 Fall Issue under the headline "Comfort Zone." Subscribe to the magazine.
Next Post