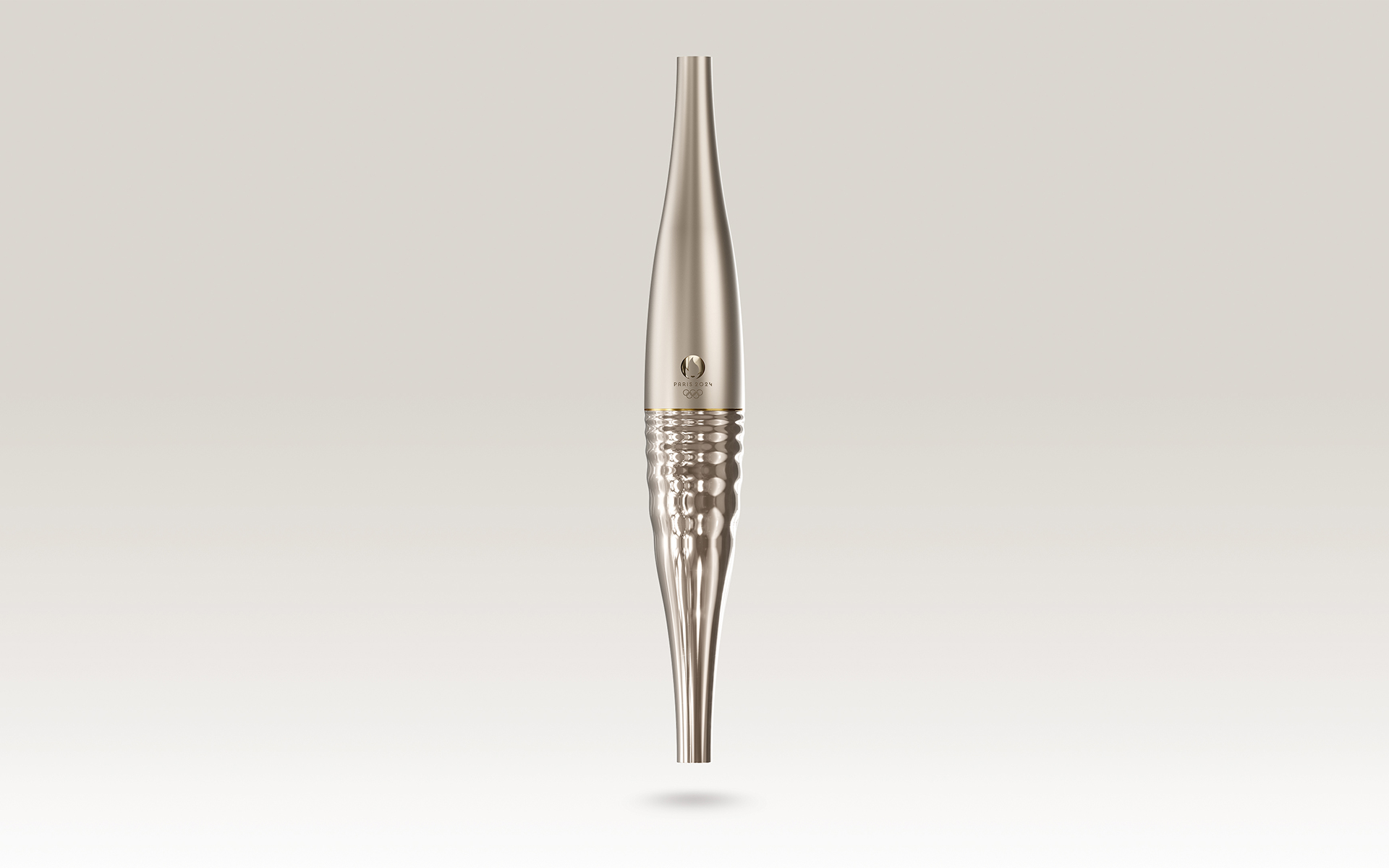 Mathieu Lehanneur Unveils Sleek Design for the 2024 Paris Olympic Torch
The Galerie Creative Mind drew inspiration from the elements of water, equality, and peacefulness to create the distinctive symbol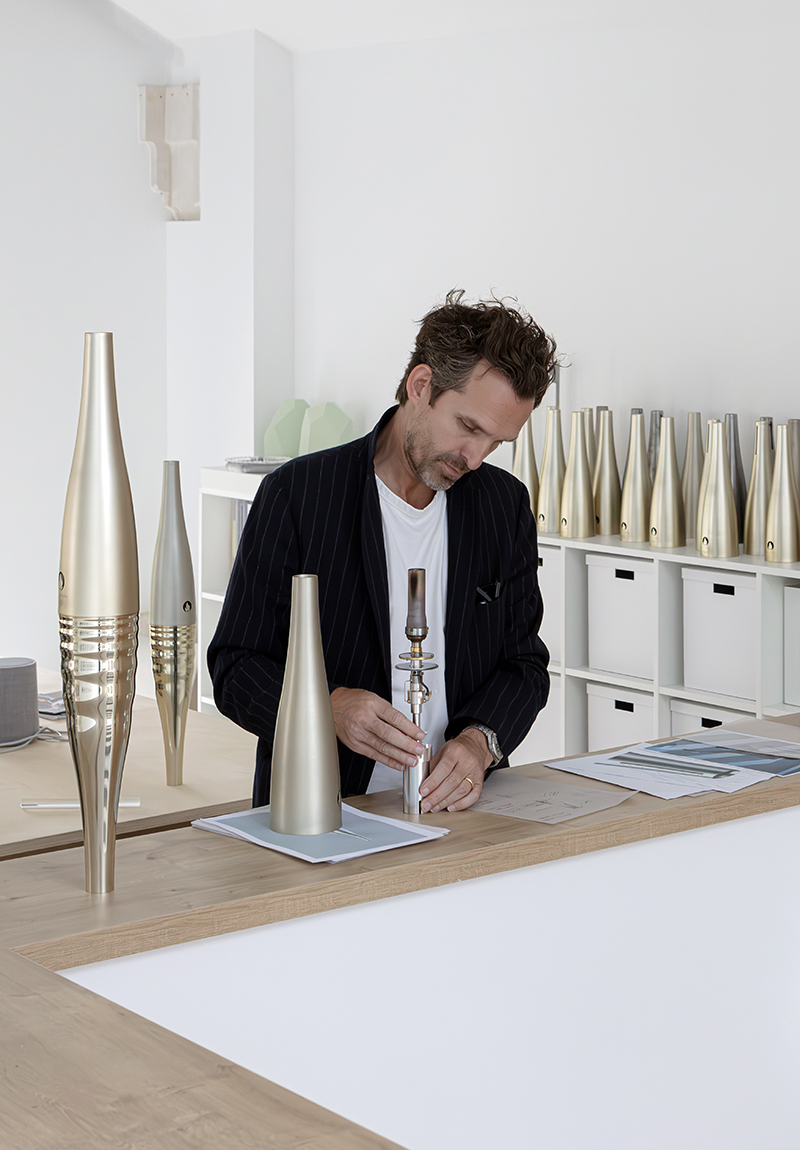 While there's still a whole year until the 2024 Summer Olympic Games in Paris officially commence, a key piece to this much-anticipated event, and perhaps one of the most distinctive objects in the world of sports, has been unveiled to the public.
On July 25, acclaimed designer and 2020 Galerie Creative Mind Mathieu Lehanneur presented his inventive concept for the iconic 2024 Olympic and Paralympic torch. After receiving Paris 2024's commission last year, Lehanneur retreated to his tucked-away studio on the outskirts of the French capital to craft the prototypes of the legendary symbol, where he worked with Luxembourg-based steel manufacturer ArcelorMittal to bring his vision to life.
To come up with the design, Lehanneur sought to channel the three key themes of the 2024 games' mission. For the first element, equality, the torch's symmetrical design seeks to represent Paris 2024's goal to give equal attention and space to both the Olympic Games and Paralympic Games. Further down the torch, the designer incorporated undulations and reflections in the polished metal surface for the second element of water, a nod to the City of Light's famous Seine river. Finally, the theme of peacefulness was brought to life through the object's graceful curves and lines.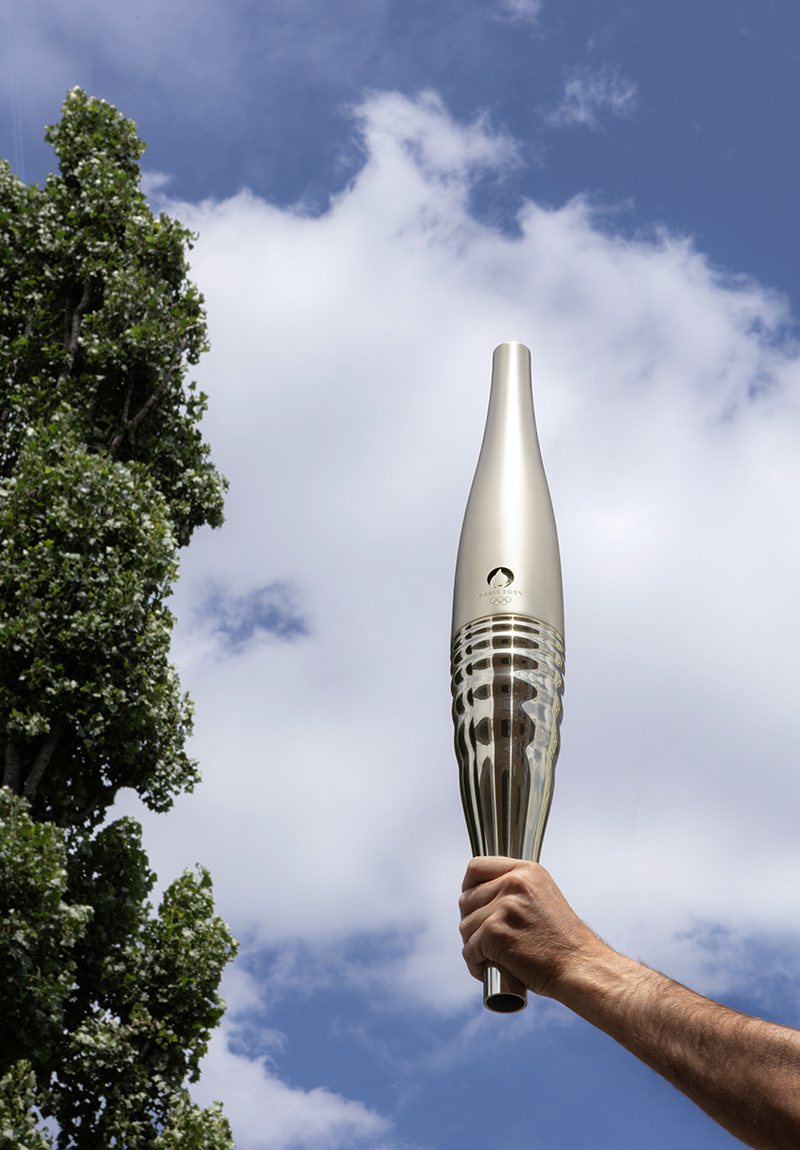 Lehanneur is certainly no novice when it comes to introducing innovative takes on historic objects and spaces. No matter the task, the designer introduces his multi-disciplined practice into each of his creations which can be found among private collections as well as at institutions such as the San Francisco Museum of Modern Art as well as Centre Pompidou and the Musée des Arts Décoratifs in Paris. While his resume is lengthy, to say the least, Lehanneur saw the chance to create the Olympic torch as an extraordinary opportunity.
"Designing the Torch for the Games is a designer's dream, one that comes around once in a lifetime, like an extraordinary encounter with history," Lehanneur says of his design. "It will travel thousands of kilometres, passed from person to person, on land and sea. For Paris 2024, and for the first time in its history, it plays on perfect symmetry, speaking to us more clearly about equality. I wanted it to be extremely pure, iconic, almost elemental. As simple as a hyphen and as fluid as a flame."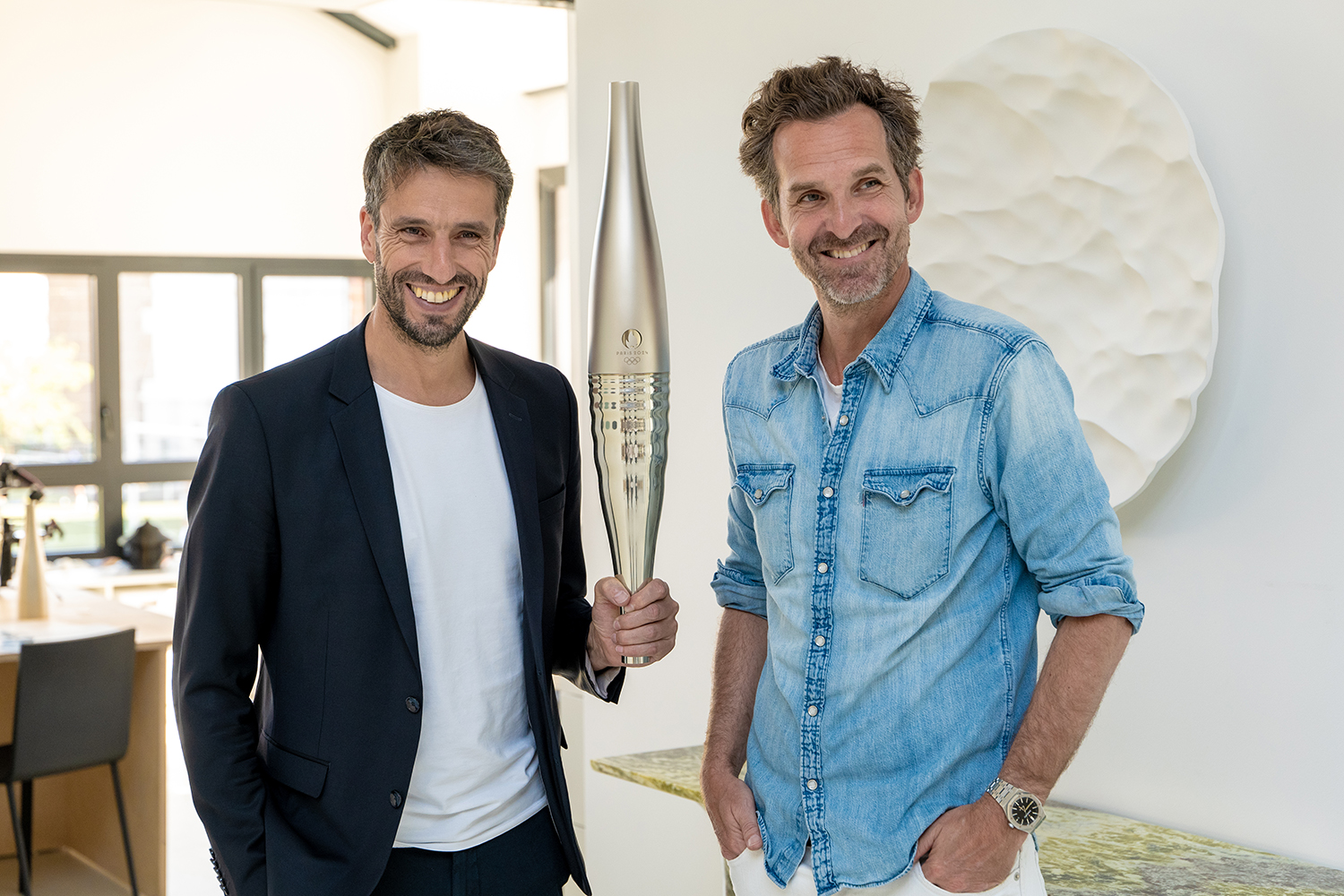 On May 8, 2024, the torch will be lit with the inaugural flame in anticipation of the upcoming games and fourth-month-long celebration starting from the Olympic torch relay to the Paralympic Games closing ceremony. By the end, Lehanneur's creation will be passed among 10,000 torchbearers where the the final torchbearer will ignite the cauldron to officially start the Olympic Games on July 26, 2024.
Next Post