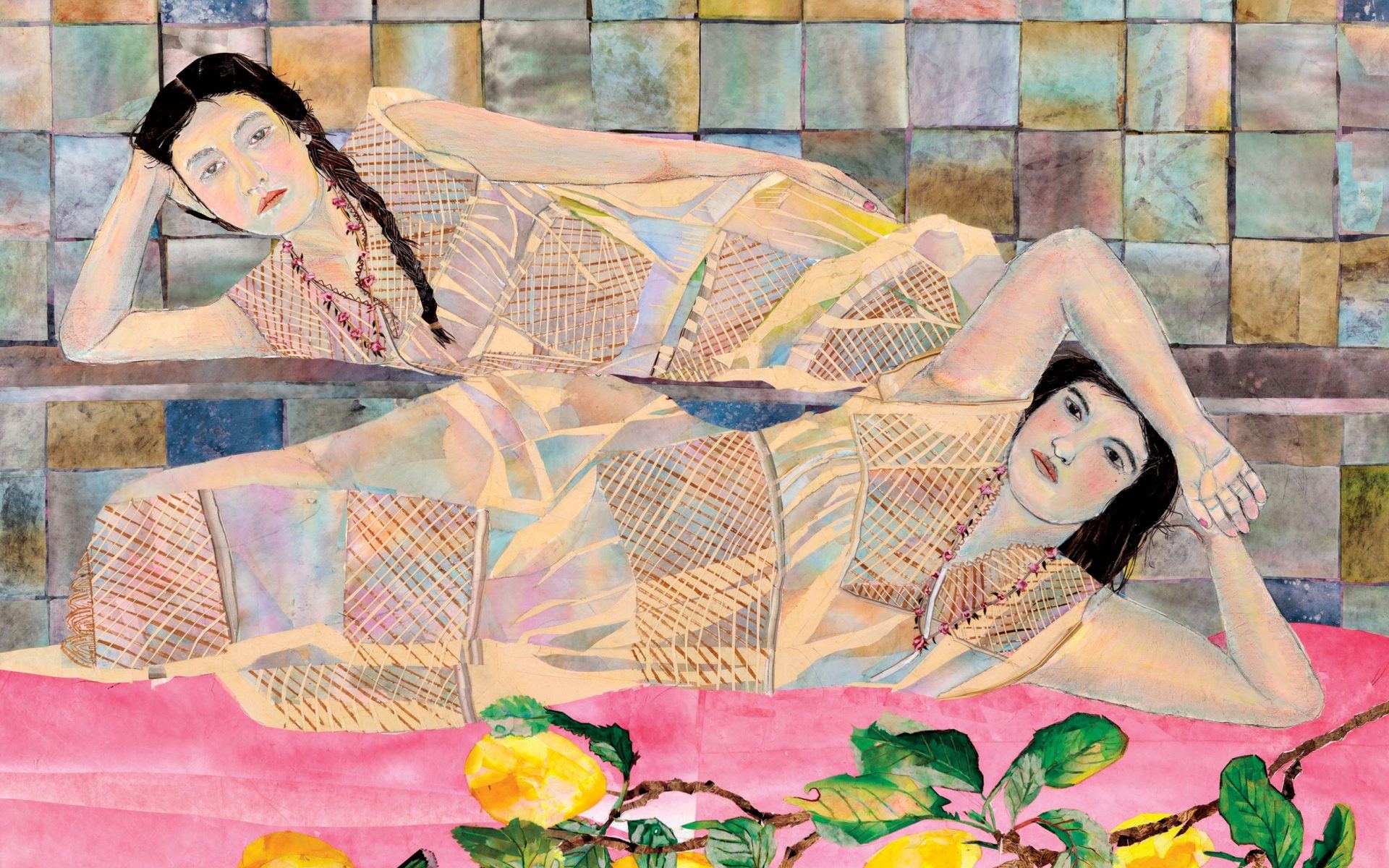 Artist María Berrío's Dreamscapes Offer a Powerful Symbol of Hope
New works by the Colombia-born artist slated for a show at Victoria Miro explore the experience of living through a catastrophe
To view María Berrío's art is akin to entering into an imaginary dreamland where powerful women preside and there is a harmonious, symbiotic relationship with the natural environment. For Berrío, who was born in Bogotá, Colombia, and is now based in New York, these fairy-tale-like vignettes are a way to deal with the harsh social and political realities facing the world today.
"I am interested in how these alternative forms of knowledge give respite to people seeking order, meaning, and hope," says the artist, whose extensive research brings together various Eastern rituals, practices, and origin myths. "Regardless of how unreasoned these beliefs may be in the West, I appreciate them as deeply human attempts to understand life."
Each work is crafted using layer upon layer of collaged paper, now mostly sourced from Japan but previously from as far-reaching places as Nepal and India. The method of uniting these different modes of cultural production is inherent to the work's meaning. She begins with a drawing, before delving into the collage process where "characters emerge or disappear, story lines strengthen or recede." Her favorite part comes at the end, when she paints the characters' hands and faces. "It's when the world has come together, and I really get to know the women I have created."
Recommended: Meet Avery Singer, the Up-and-Coming Artist Breathing New Life into Painting
After standout presentations at the Prospect.4 triennial in New Orleans in 2017 and at Kohn Gallery in L.A. in 2019, Berrío signed with London-based powerhouse Victoria Miro. For her first show at the U.K. gallery, which was due to take place in June but forced to be postponed due to COVID-19, she has created a series of large-scale works that explore the experience of living through a catastrophe. The solemn women and barren architecture dotted throughout this fictional village celebrate the ability to survive even in the most unlikely environments, and the works feel feel more poignant now than ever. 
While imaginary, the females in her paintings act as "hope for the world," but they also carry a mystery that evades even her own explanation. "I like to say that I identify with them, though most of the time I feel I want to escape from them," she says. "It haunts me to draw them. They are always on my mind."
A version of this article first appeared in print in our 2020 Spring issue in the section On Our Radar. Subscribe to the magazine.
Next Post