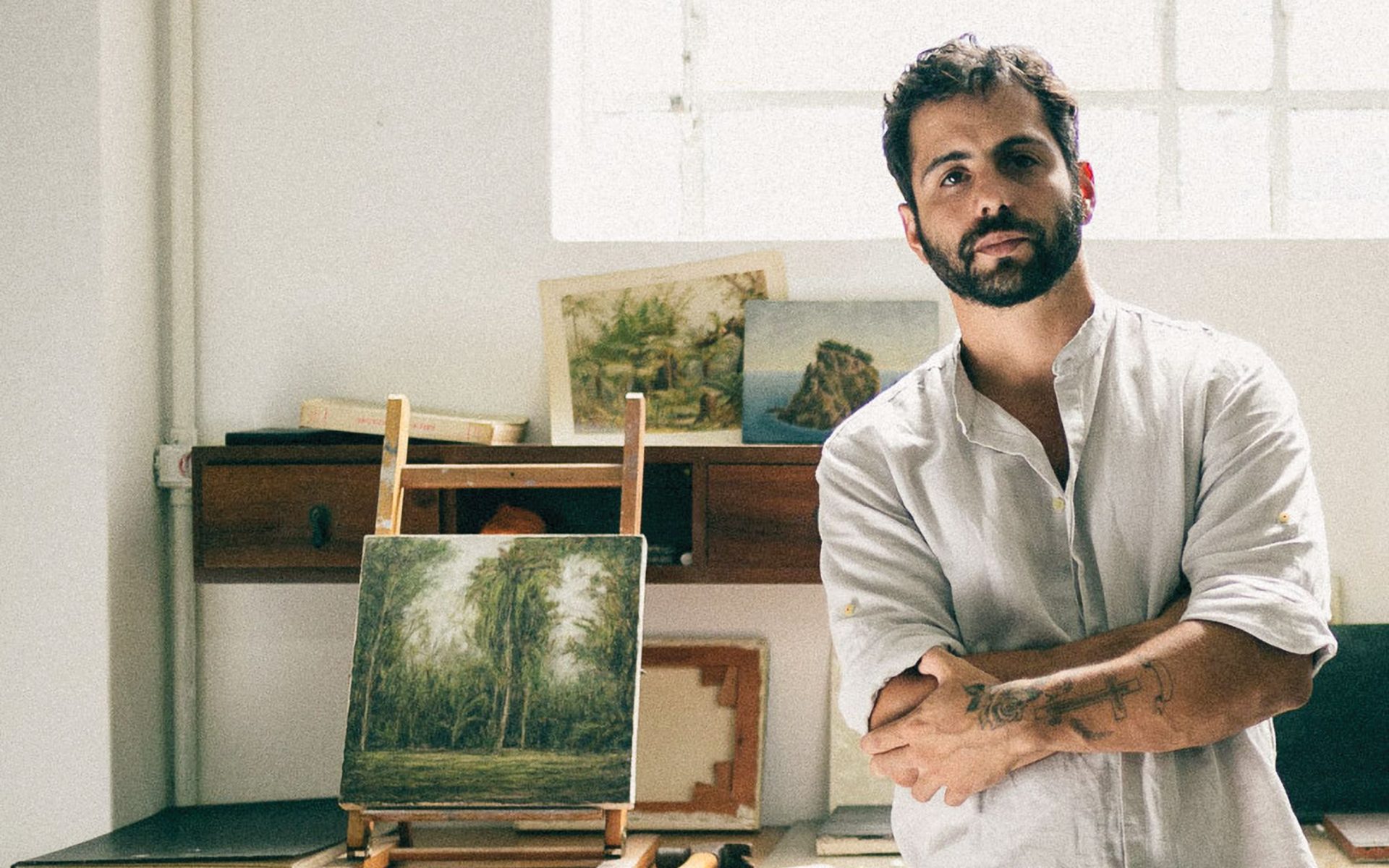 Lucas Arruda's Dreamy Landscapes Go on View at David Zwirner
The Brazilian artist is creating buzz with his first solo show in New York
At first glance, one may think that the paintings by Lucas Arruda were created in the 19th century. Recalling the Romantic notion of the sublime, the striking landscapes and seascapes, often marked only by a faint horizon line, seem to radiate an intense, transcendent light from within. But they are not existing depictions of nature at all; instead, they are drawn entirely from the artist's imagination.
Based in São Paulo, Brazil, Arruda is well-known in his home country but is just now causing a stir abroad, thanks to a well-received solo show at David Zwirner in London in 2017 and his first New York solo exhibition at the gallery's Chelsea space (on view through October 26), as well as a summer show at the Fridericianum in Kassel, Germany. The small-scale works represent a series Arruda has been experimenting with for the past decade titled "Deserto-Modelo."
"These paintings are perhaps greater forays into silence, and the temperament of light, with less color variation, and as a result, more emphasis on tonality," says Arruda, whose work is already included in the permanent collections of the J. Paul Getty Museum in Los Angeles, Brazil's Pinacoteca do Estado de São Paulo, and the Rubell Family Collection in Miami.
Recommended: Ewa Juszkiewicz's Surreal Portraits Challenge the Role of Women in Art
Inspiration comes from the poems of João Cabral de Melo Neto, the 1940 book O Deserto dos Tártaros by Dino Buzzati, and artists as wide-ranging as Agnes Martin to Alfredo Volpi, among other sources. The intimate canvases beckon the viewer to come closer and peer in as if looking through a portal to another world. "It's the counterpoint that I like," says Arruda, who took part in François Pinault's prestigious art residency in northern France last year. "The tension of the wide spaces to the small canvases, and also, the more you get near them, the less you can access them."
A version of this article first appeared in print in our 2019 Late Fall issue in the section On Our Radar. Subscribe to the magazine.
Next Post