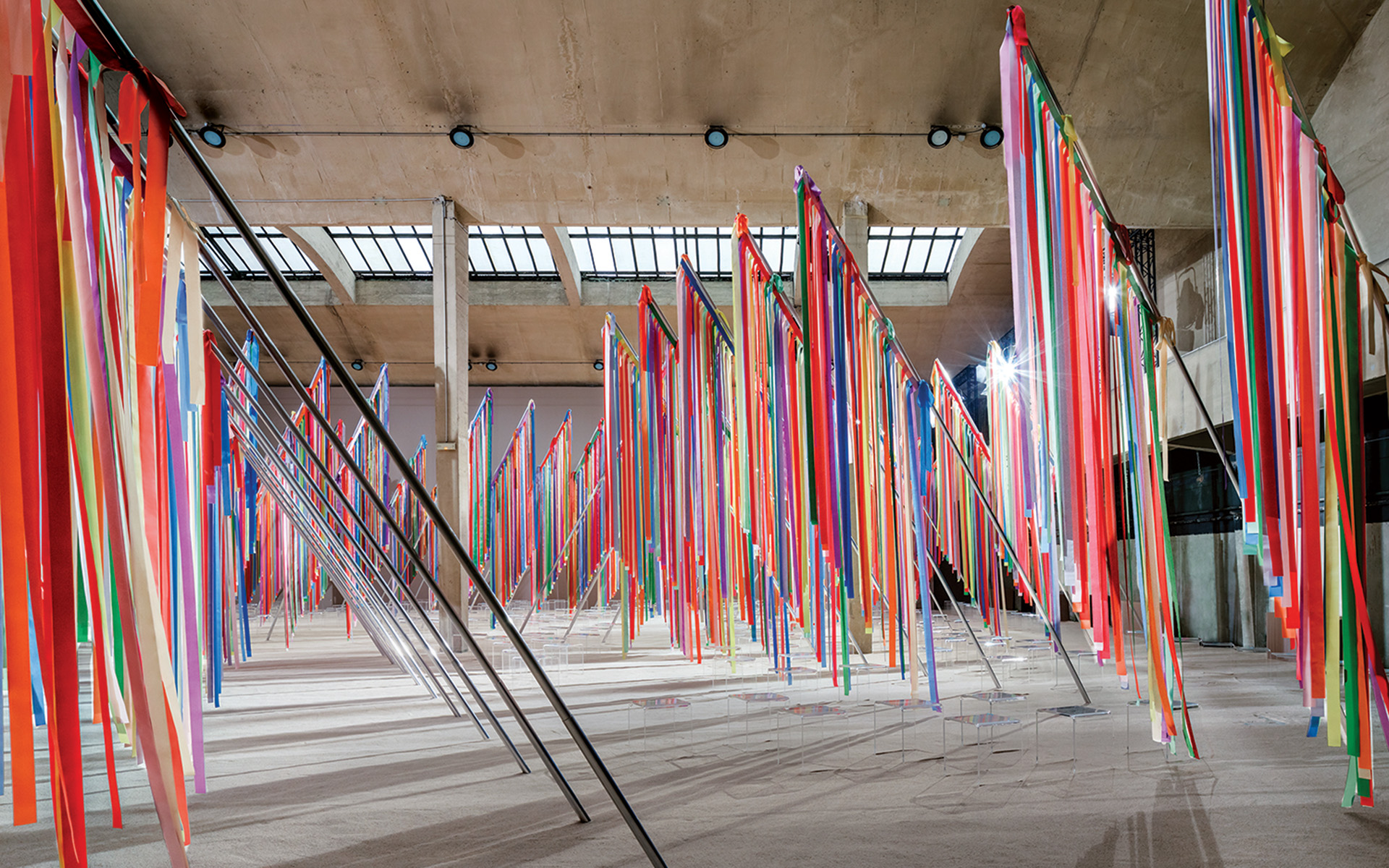 Discover the Story Behind Loewe's Whimsical Installation at Its Fall Menswear Show
A Doron Langberg painting leads creative director Jonathan Anderson to discover an inspiring artistic duo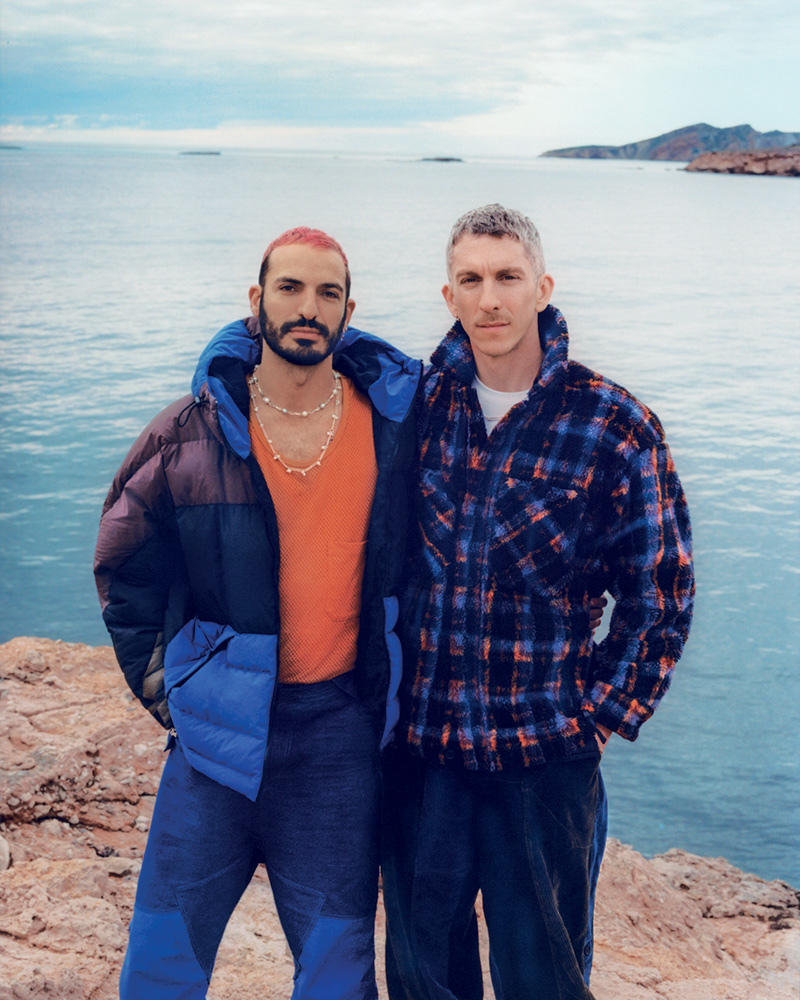 Art is often thought of as a great connector—bringing together different cultures, continents, and even millennia. Leave it to Loewe's creative director, Jonathan Anderson, to translate that tradition into something fresh for today. It all started when Anderson, a fervent art collector, purchased a work by Doron Langberg, known for his luminous portraits depicting everyday moments. Wanting to know more about the subjects of his new acquisition, the designer took to Instagram and found Joe McShea and Edgar Mosa, partners in life and work.
His search also led him to posts of their incredible ribbon installations, which flutter like brightly colored flags in the breeze along the ocean on Fire Island in New York.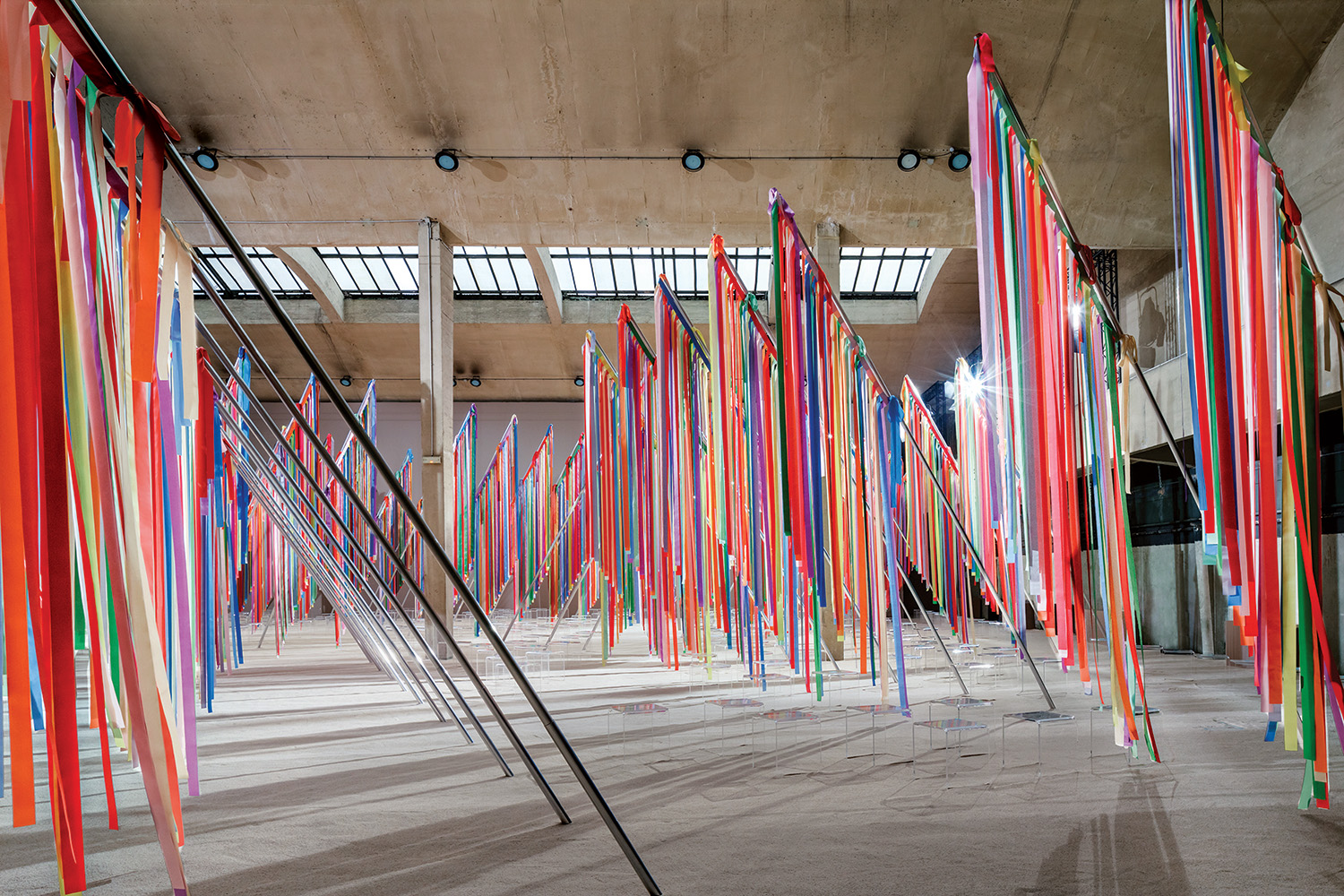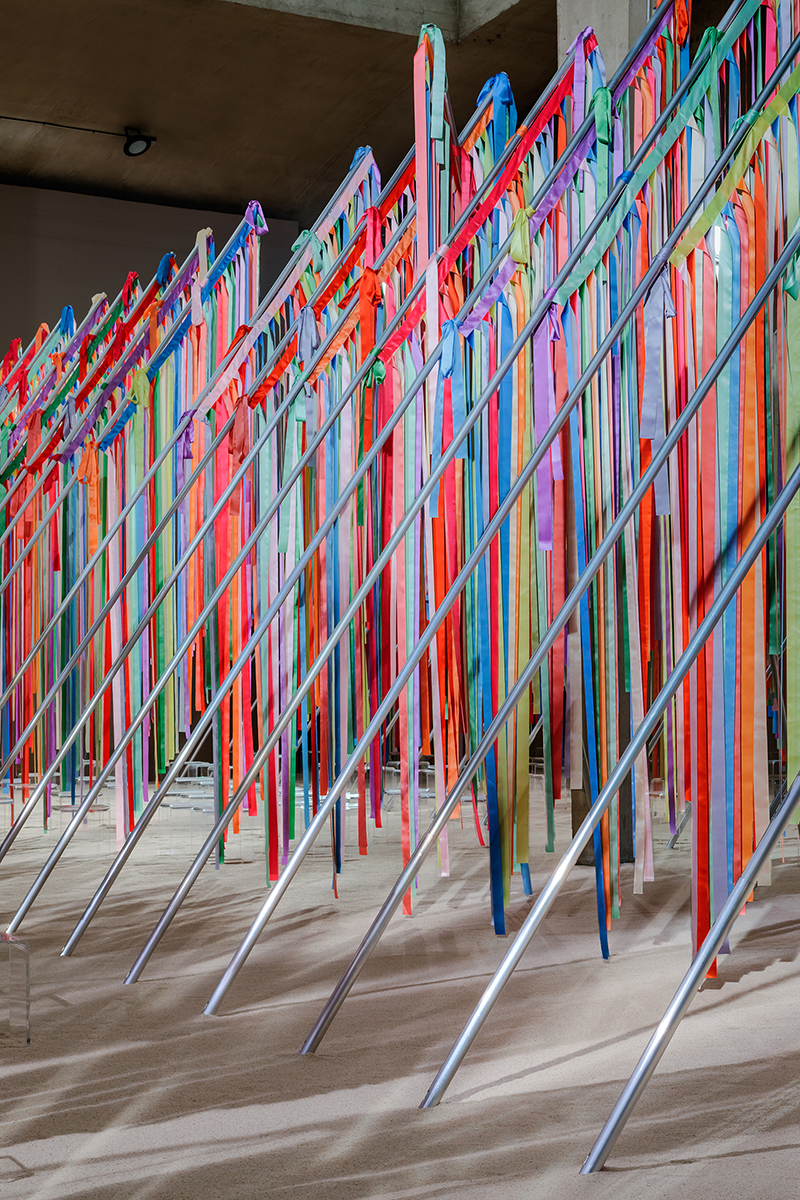 Taken with their creations, Anderson tapped the pair to conceive a site-specific installation for the Loewe fall 2022 menswear show at the Tennis Club de Paris in January. The result: 87 flags made from eight miles of ribbon in 13 bright colors. "Flags so often come with negative connotations, but Joe and Edgar's flag installations are different," says Anderson. "The color, the chaos of movement, and labyrinthine nature of the runway show—it seemed to speak of new possibility, a better future."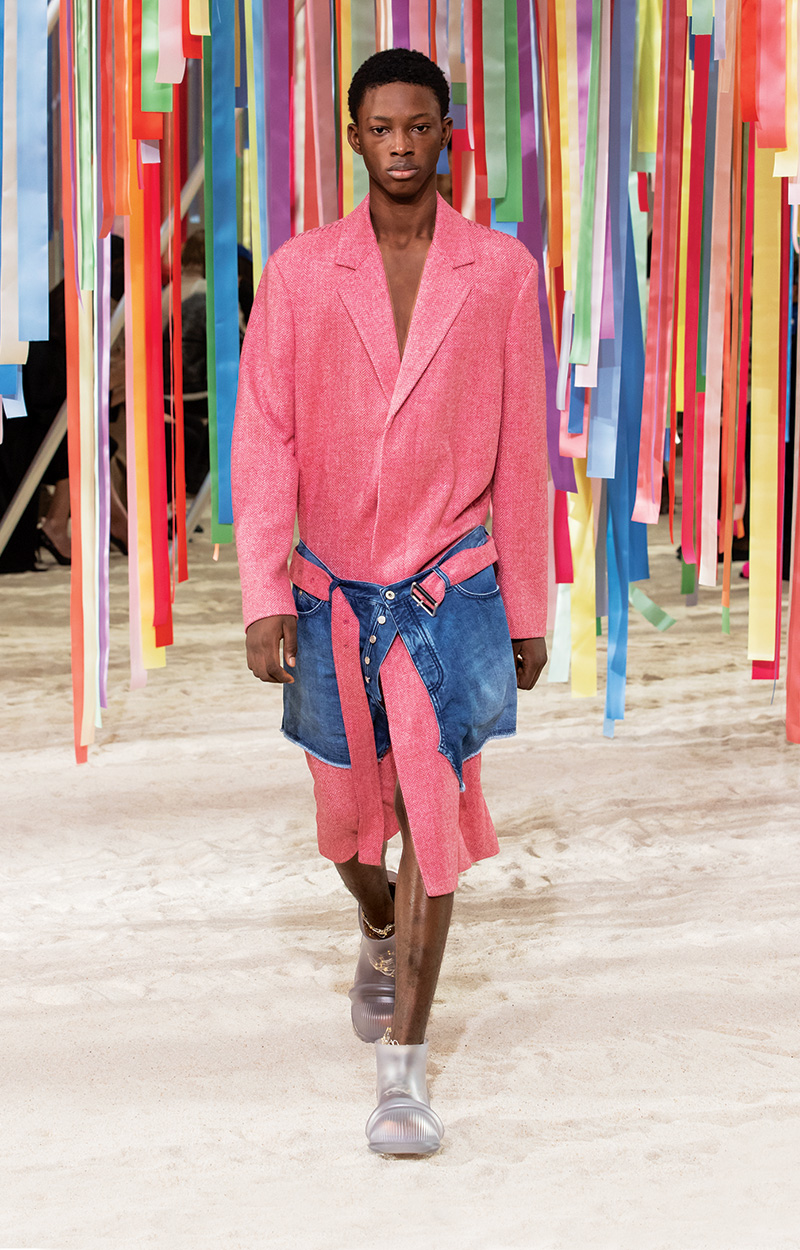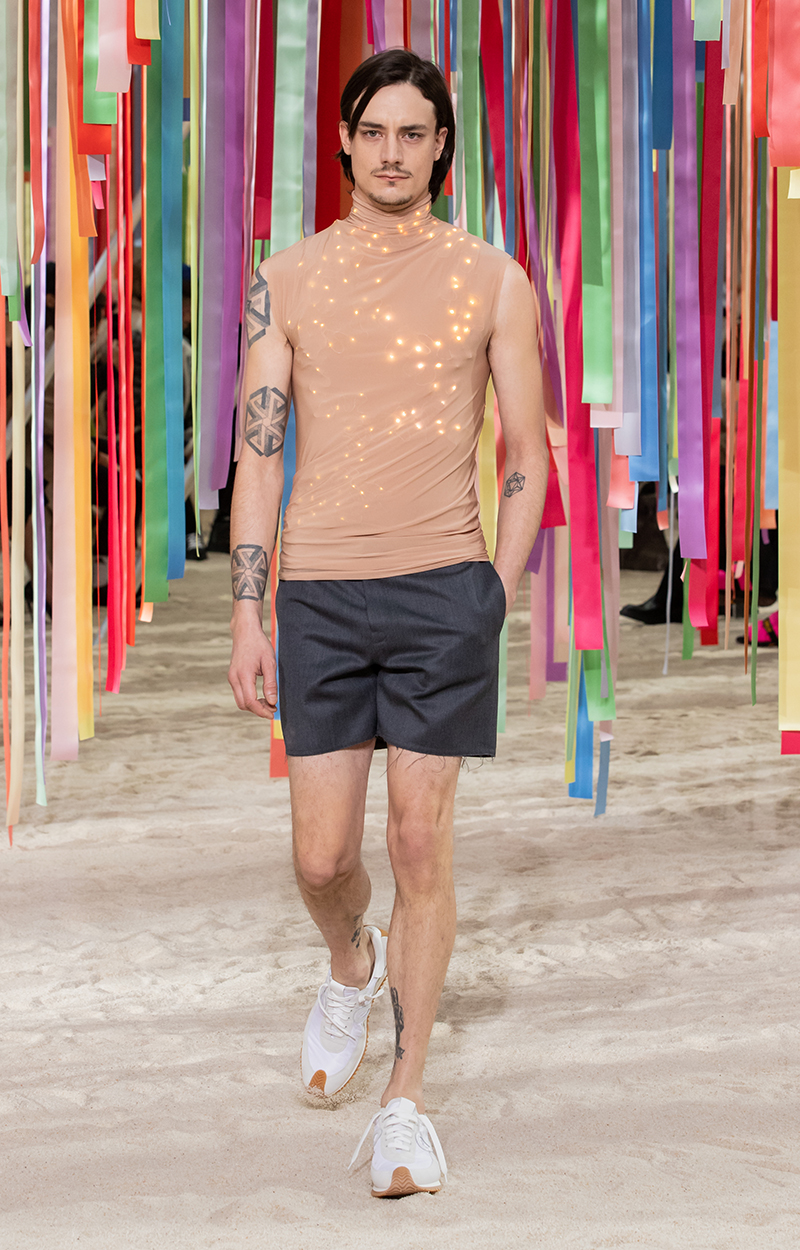 For the artistic duo, the results were just as a positive. "Just to see it come together how we envisioned it was pretty dreamy," says McShea, who is also a photographer. Elements of the work are currently on display in Loewe boutiques alongside the collection, where they are sure to inspire countless others. 
A version of this article first appeared in print in our 2022 Summer Issue under the headline "Ribbon Cutting." Subscribe to the magazine.
Next Post