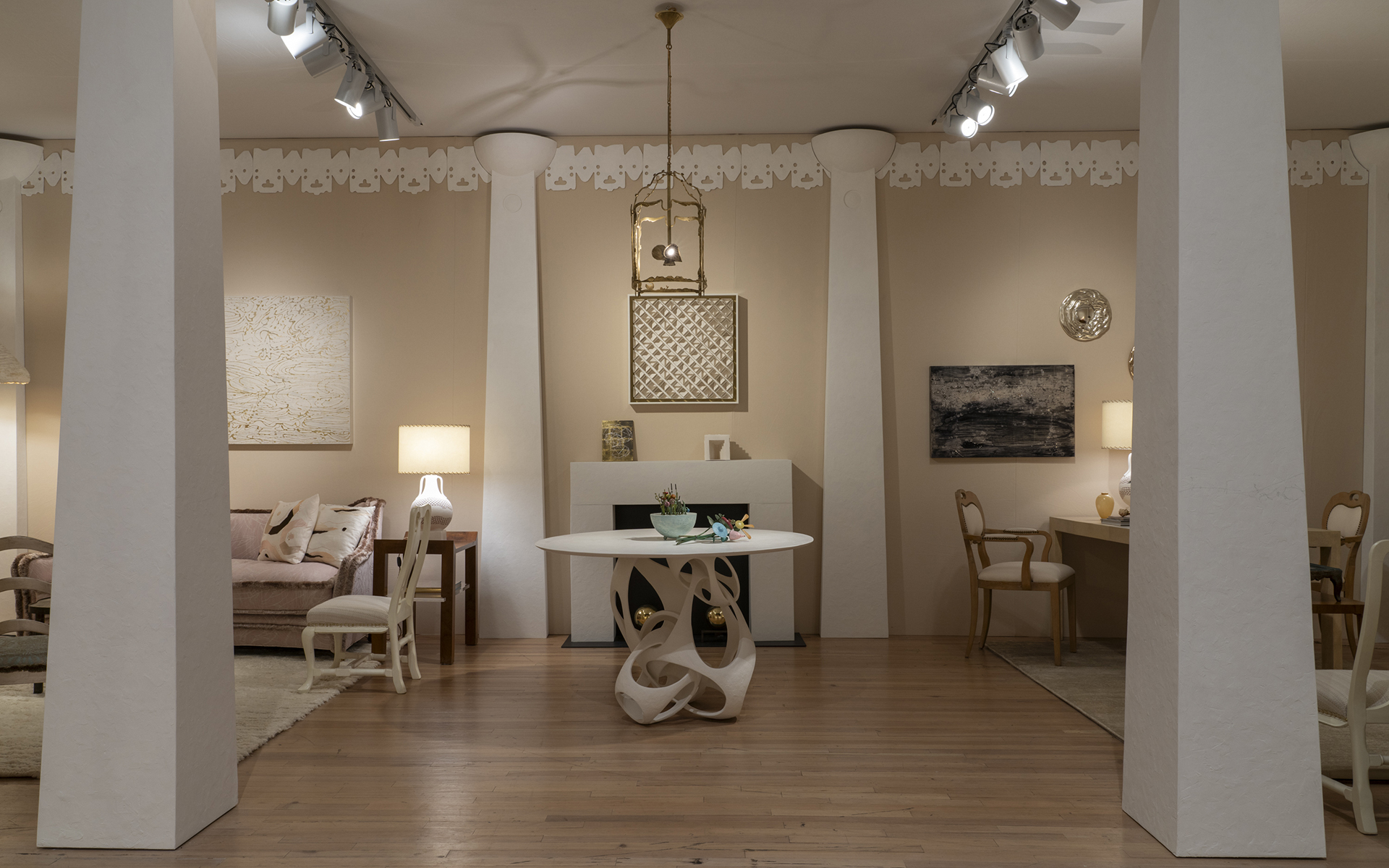 Gallerist Liz O'Brien Unveils Booth by Brian McCarthy and Stephen Antonson at Salon Art + Design
The elegant space features an array of site-specific works inspired by Brancusi and Giacometti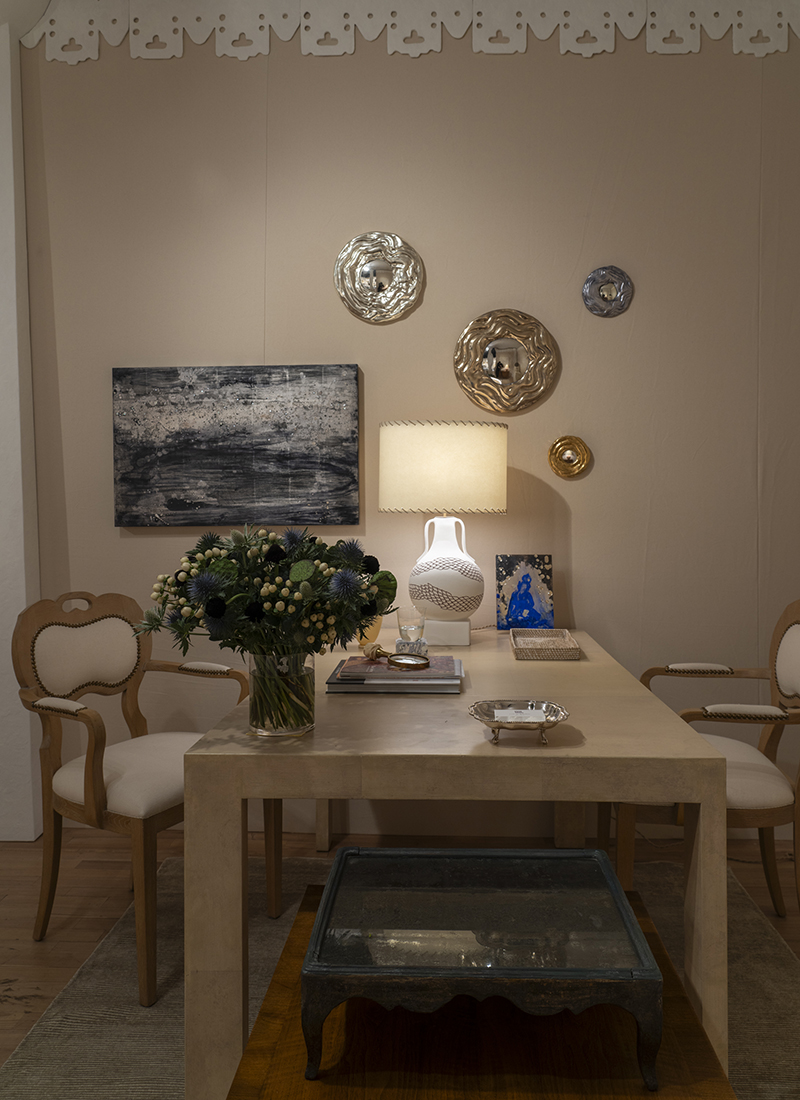 Design and art fairs are always trying to tempt collectors with their displays of the rarest and most covetable pieces. But for this year's Salon Art + Design, notable gallerist Liz O'Brien, known for her unerring approach to decorative arts and design, took things to an entirely new level by presenting a one-of-a-kind installation conceived by designer Brian McCarthy along with plaster artist Stephen Antonson.
Looking to images of the studios of Brancusi and Giacometti as a jumping off point, McCarthy and Antonson came up with an architectural envelope for the space that would not only provide a framework for the collection of work by artists and artisans O'Brien would present but also to show off the range of Antonson's ability. Primarily known for his light fixtures, sculptures, and tables, Antonson would create a site-specific fireplace, six pilasters with capitals, and a frieze. "It gives you this dimensionality that you other than just decoration," explains McCarthy, who worked with Jared Austin from his team.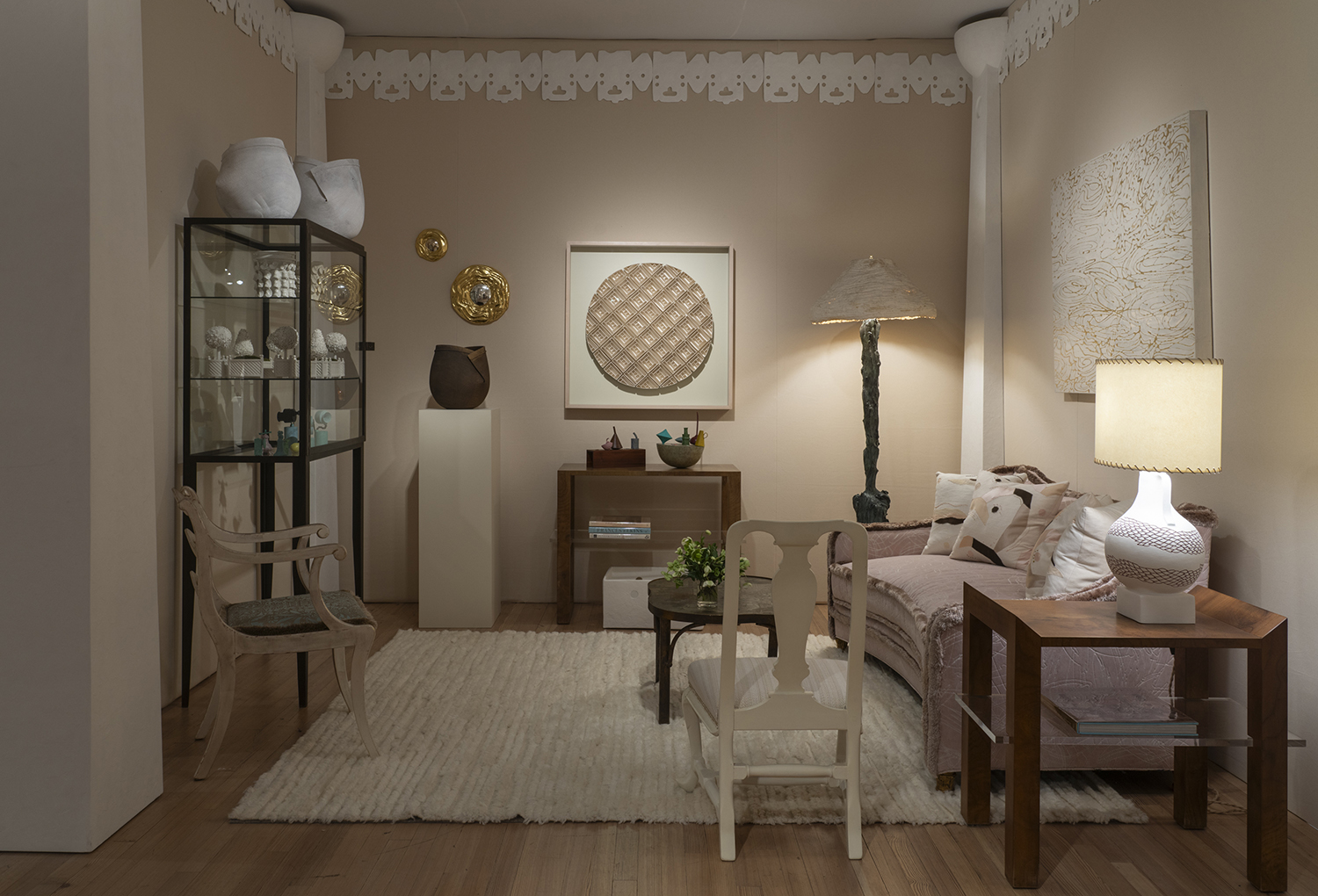 As with many wonderful collaborations, it started with a visit to the studio. Two months before the fair, McCarthy and O'Brien met Antonson in his Brooklyn atelier to come up with a plan. "When Brian comes into the studio, he starts poking around and goes into all the corners," says Antonson. "In this case, he found these panels that were just cardboard boxes that I found in the street. When I unfolded them, they became this shape kind of like a Rorschach or Motherwell painting." Those salvaged pieces became the beginnings of the plaster frieze that brings the eye up in the booth, attracting the viewer with its ingenious mix of the primitive and the classical. Along with the other elements by Antonson, "They give you this dimensionality other than just decoration," says McCarthy.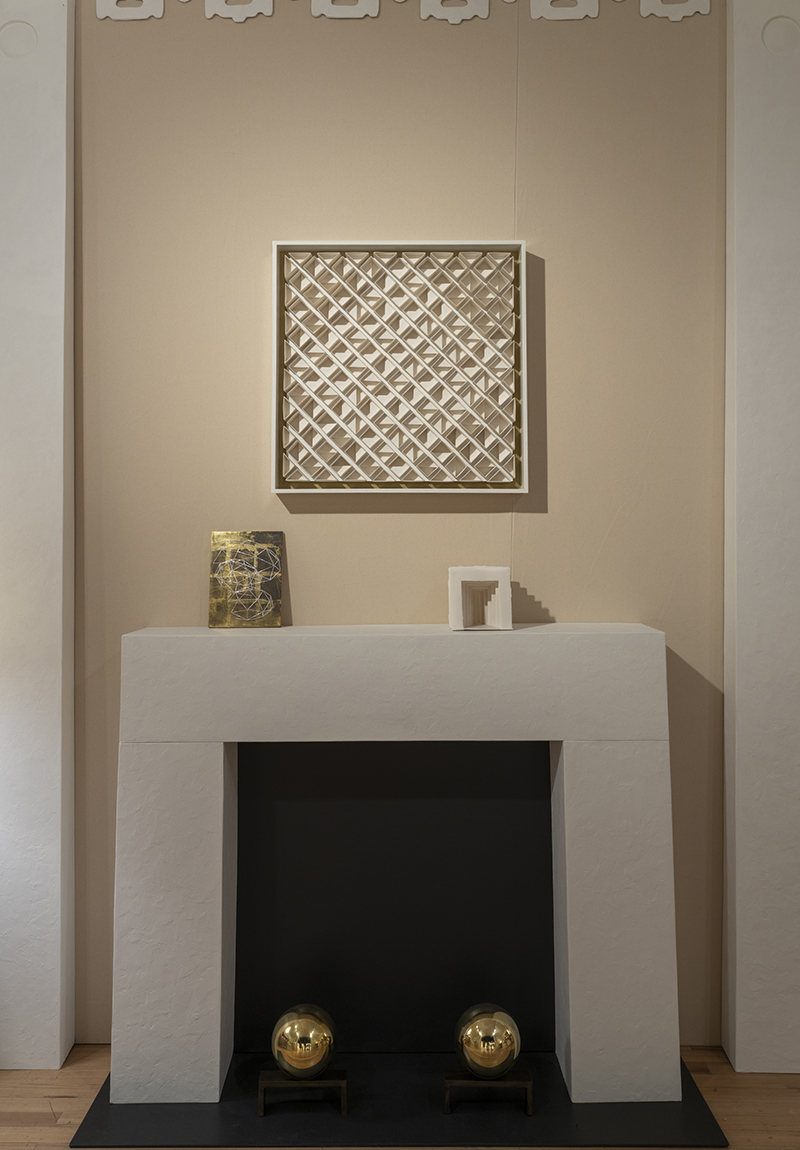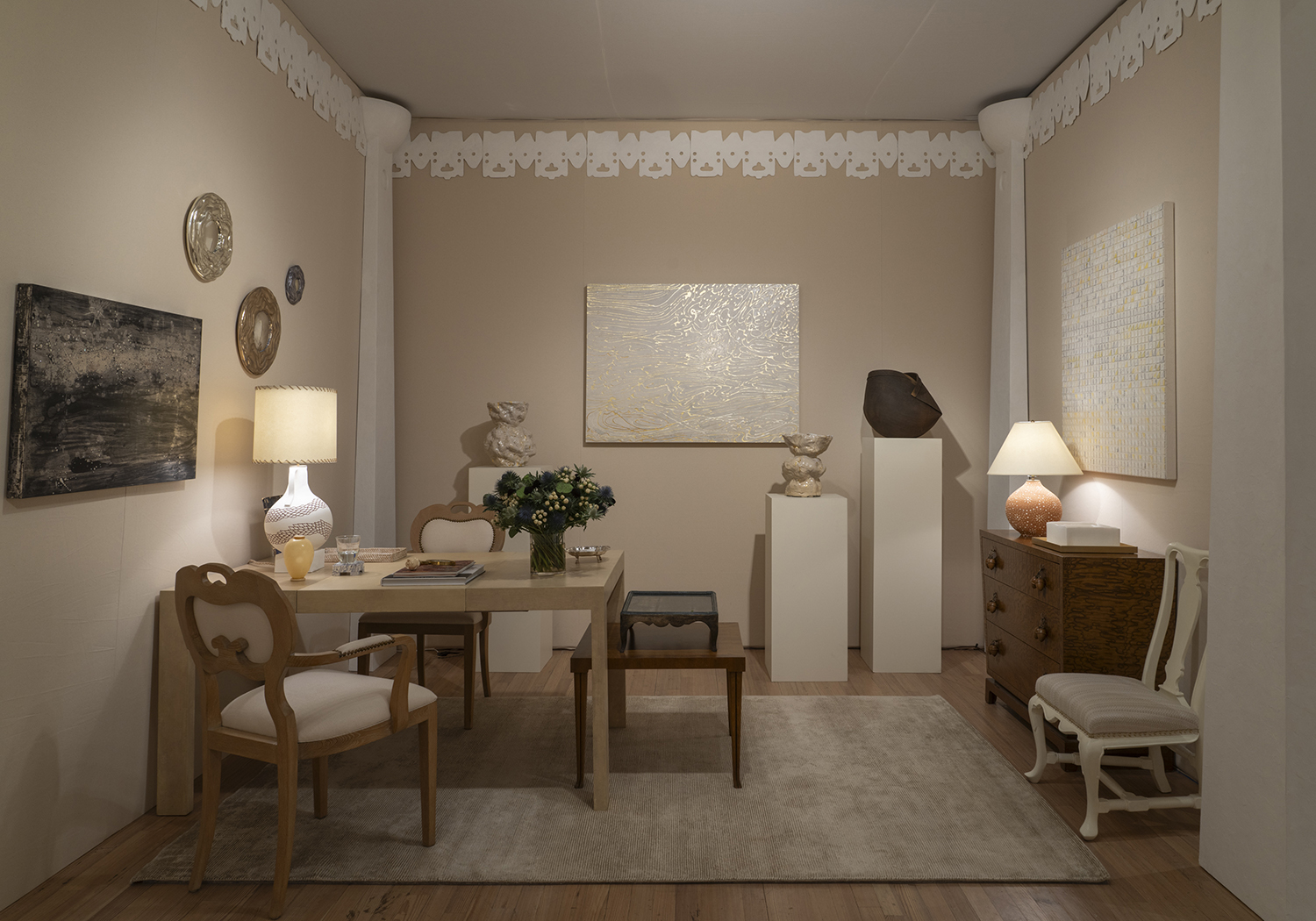 Attendees at the vernissage agreed the booth had a certain magnetic pull as they swarmed the space to get a closer look at what the trio had dreamed up as well as the magnificent pieces O'Brien had on display. Set up as a room with two distinct areas, one for sitting and another for working, McCarthy arrayed pieces including chairs by Frances Elkins chairs, a bronze Andrew Lord floor lamp, and a dining table by Samuel Marx. In the middle, a fireplace by Antonson anchored the space along with a table also by him with a Louis Cane lantern above. On pinkish-beiges linen walls, which offset the white plaster, O'Brien showed multiple works by Nancy Lorenz. Lamps by Jennifer Nocon, sculptures by Cecilia Moore, and vessels by Alan Meredith were also display.
McCarthy couldn't be more pleased with both the process and the result. "Working with Stephen and Liz is a different challenge for me. It's fun and gives me another point of view."
"I love showing at the Salon show," says O'Brien. "November is such a special time in New York, and the Park Avenue Armory is a special place."
Next Post