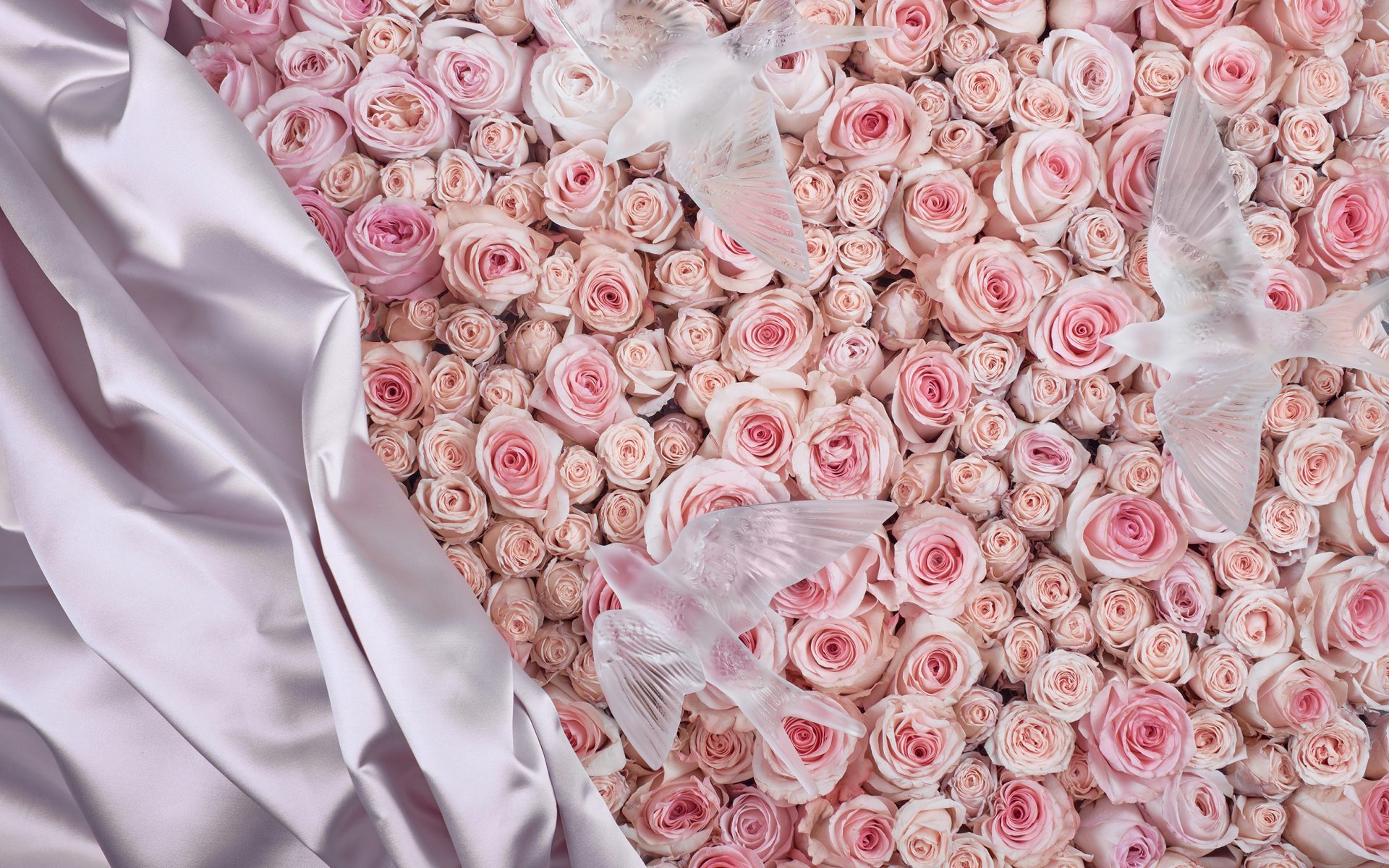 Lalique Partners with Designer Ryan Korban for Salon Art + Design
The one-of-a-kind installation will include velvet walls, straw marquetry, and cashmere upholstery
French lifestyle brand Lalique and acclaimed interior designer Ryan Korban announced today that they're partnering to present a fresh and youthful interpretation of the heritage brand during this fall's Salon Art + Design in New York City.
Korban, known for his romantic, fashion-influenced interiors, will create a one-of-a-kind curated installation using select Lalique crystal pieces.The installation will be made up of silk carpeting; velvet, suede and floral walls; custom straw marquetry[ and cashmere upholstery.
Recommended: Robin Williams' Eclectic Art Collection Hits the Auction Block
Korban selected Lalique's Champs-Élyées 6 Tier Chandelier, Ginkgo Sconces, and iconic Cactus Table along with the Rinceaux Mirror, Marsan Table, Perles d'eau Coffee Table, and a variety of classic vases and bowls in clear crystal. Hundreds of Lalique's crystal swallows will cascade across the suede-covered walls to create the ultimate modern fantasy.
The installation will also incorporate pieces of straw marquetry—one of the great French decorative art finishes—by French atelier Jallu Ébénistes.
"The space I'm creating is a romantic and modern take on the world of Lalique," Korban said in a statement. "It's monochromatic, blush color palette with backdrop of rose-covered walls will introduce this magical brand to a new generation, allowing people to experience the beauty of Lalique in a new and exciting way."
Salon Art + Design takes place November 8–12 at Park Avenue Armory, 643 Park Ave., New York. 
Next Post